Description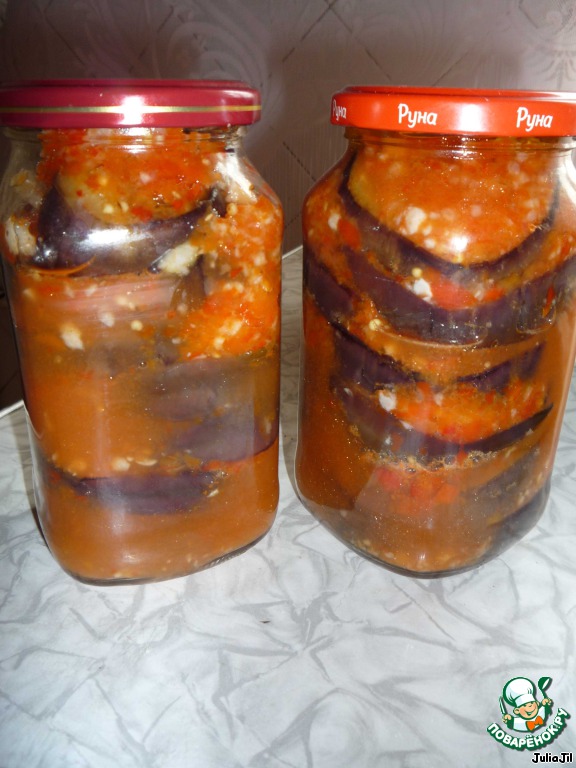 This recipe I first tried last year. To say that 3 servings gone on hurrah - to say nothing!!! Now here I share with you, dear cooks!
Ingredients
3 kg

1 kg

1 piece

300 g

1 cup

1.5 cup

1 cup

1.5 Tbsp
Cooking
Eggplant wash, cut off the tails and cut into rings 1-1. 5 cm (approx). Dry.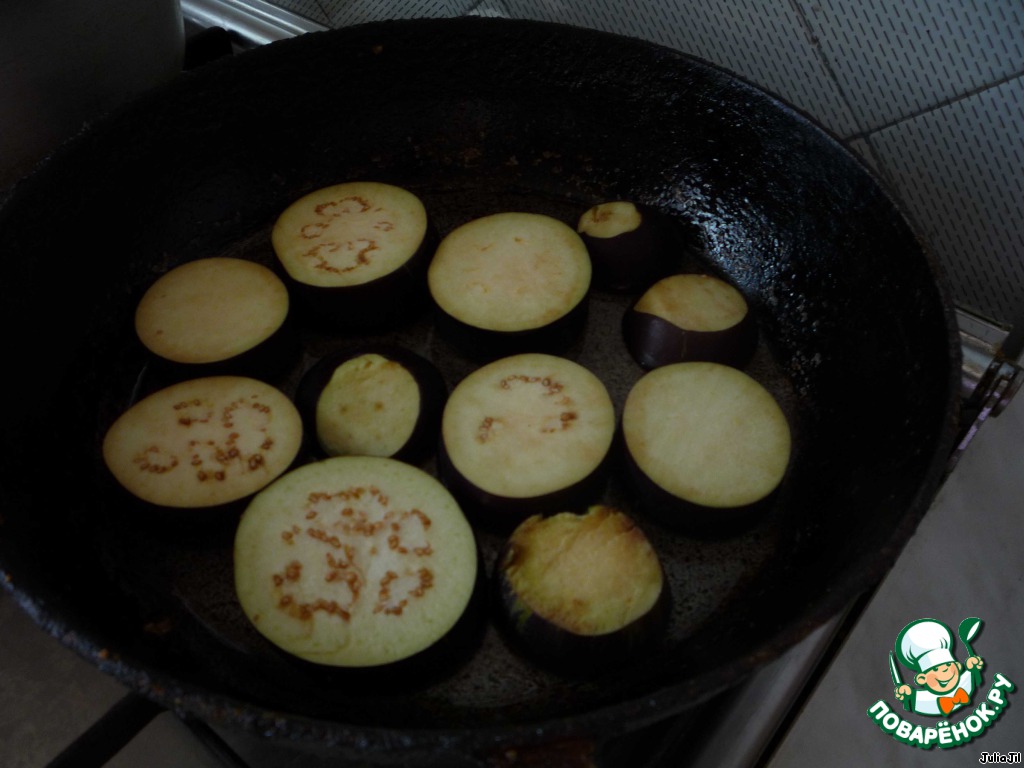 On medium heat fry the eggplant on both sides and put into a bowl - where we are going to stir the entire billet.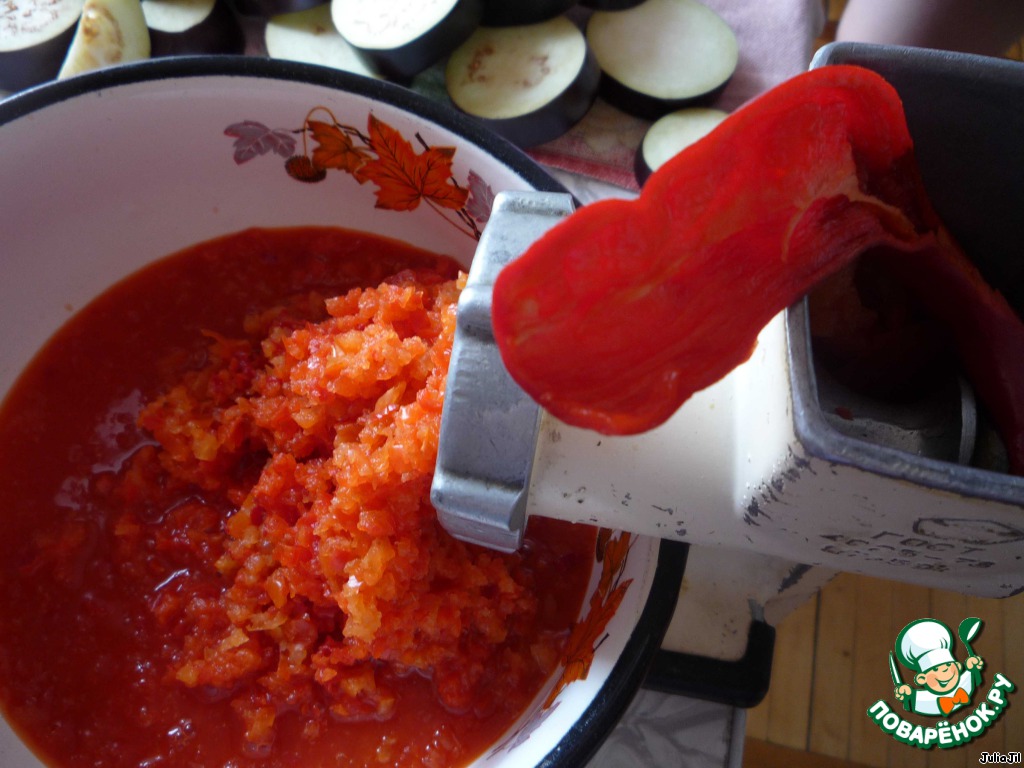 Now wash and peel all vegetables. The grinder on all of them them (sweet peppers, hot peppers and garlic).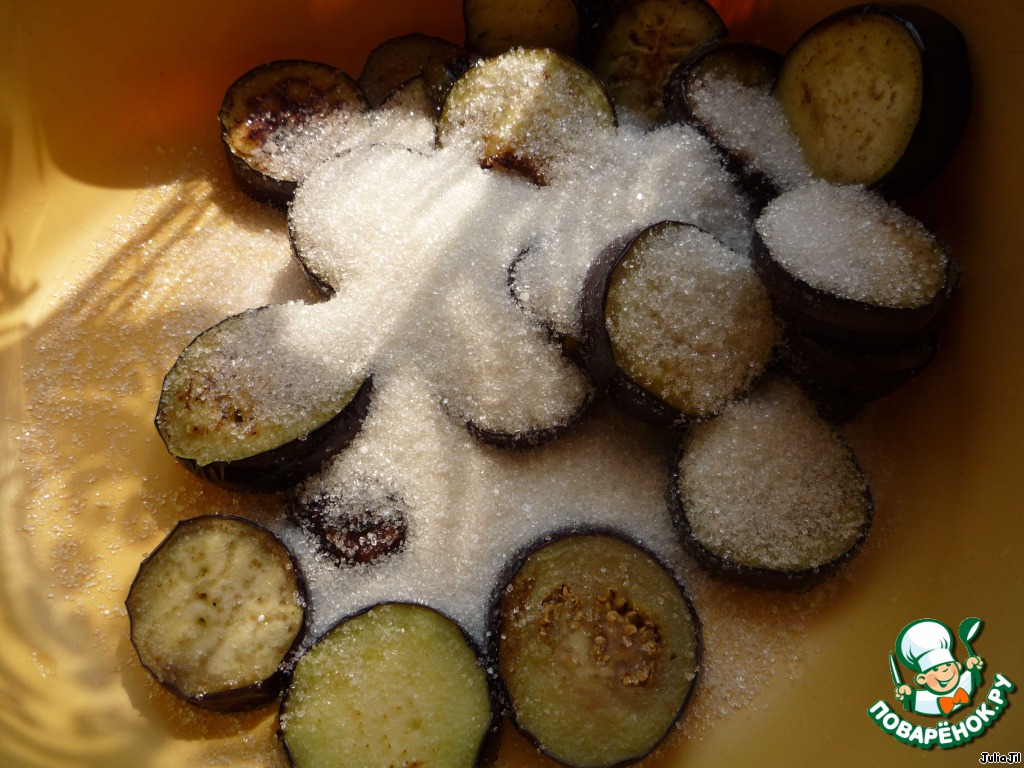 To the eggplant add sugar,..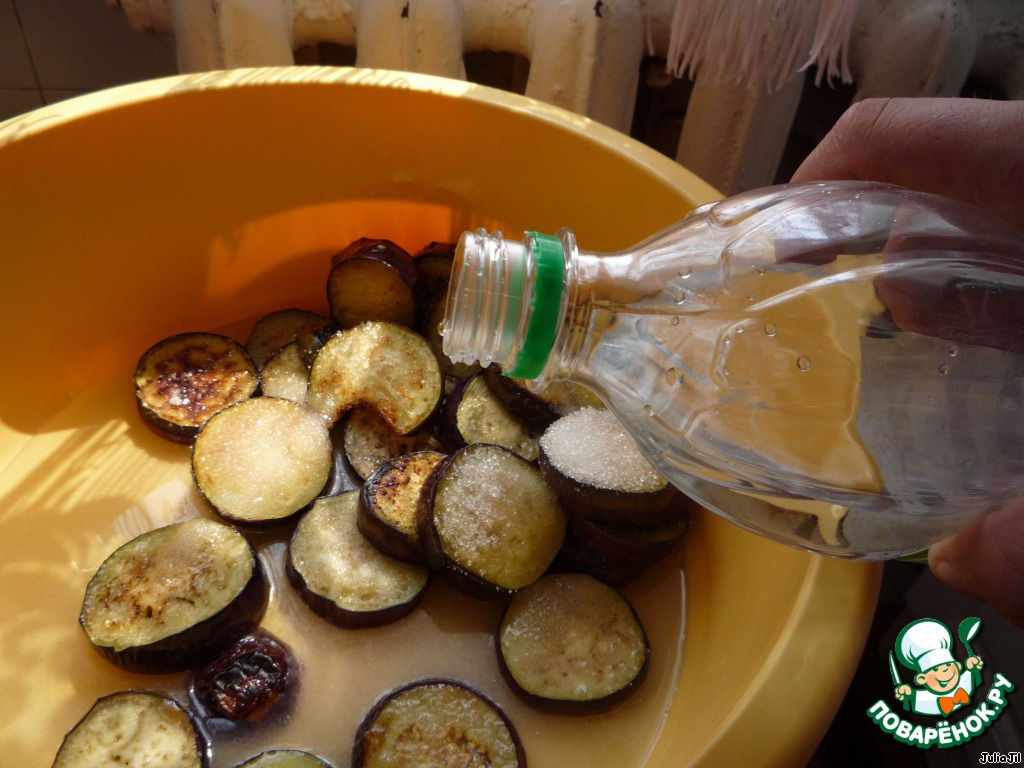 ... vinegar..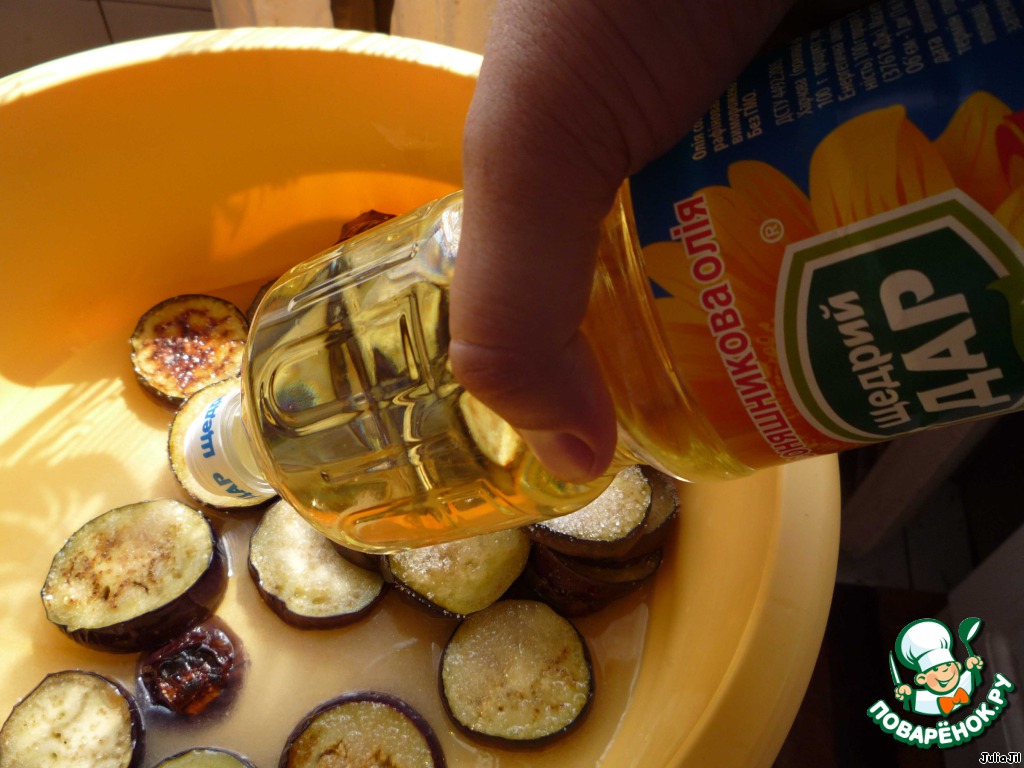 ... sunflower oil and...
salt....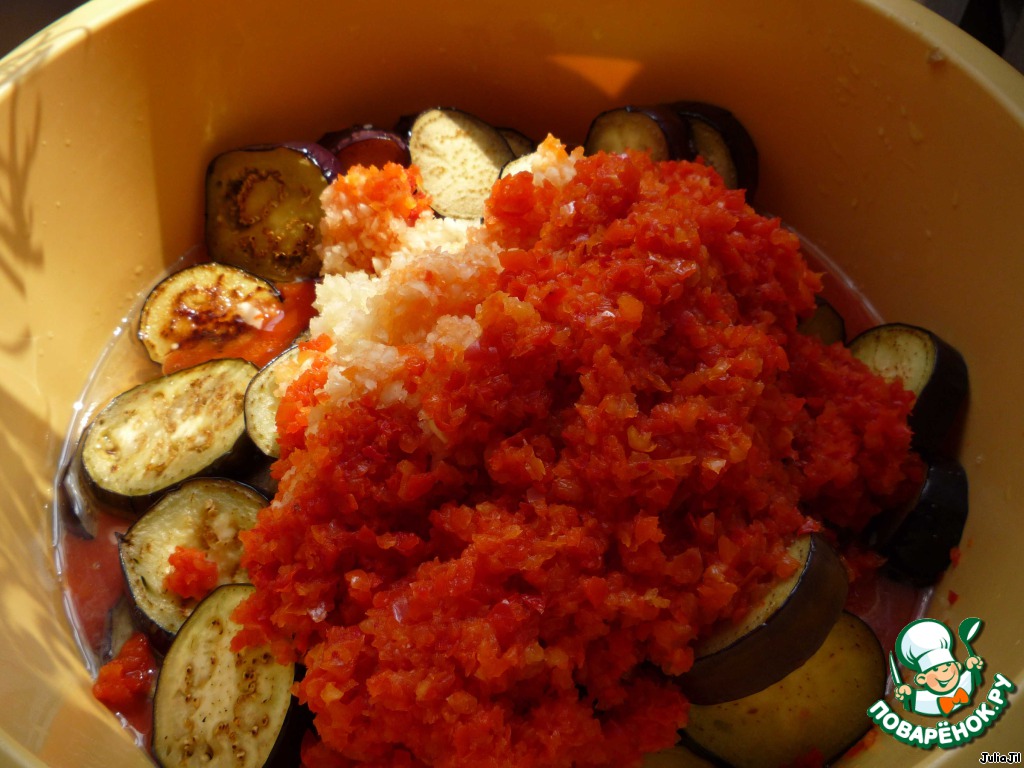 Twisted vegetables now add in the eggplant.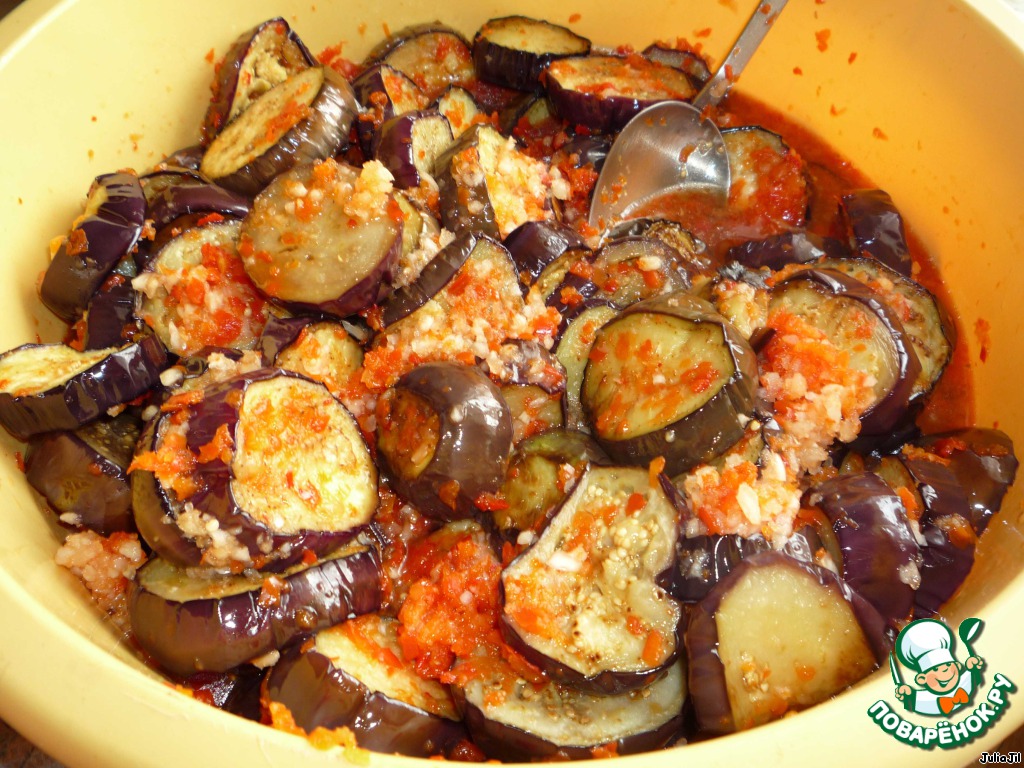 All mix thoroughly. Now banks do (I do it over a boiling kettle) and covers (I have them boiled in water for 10 minutes).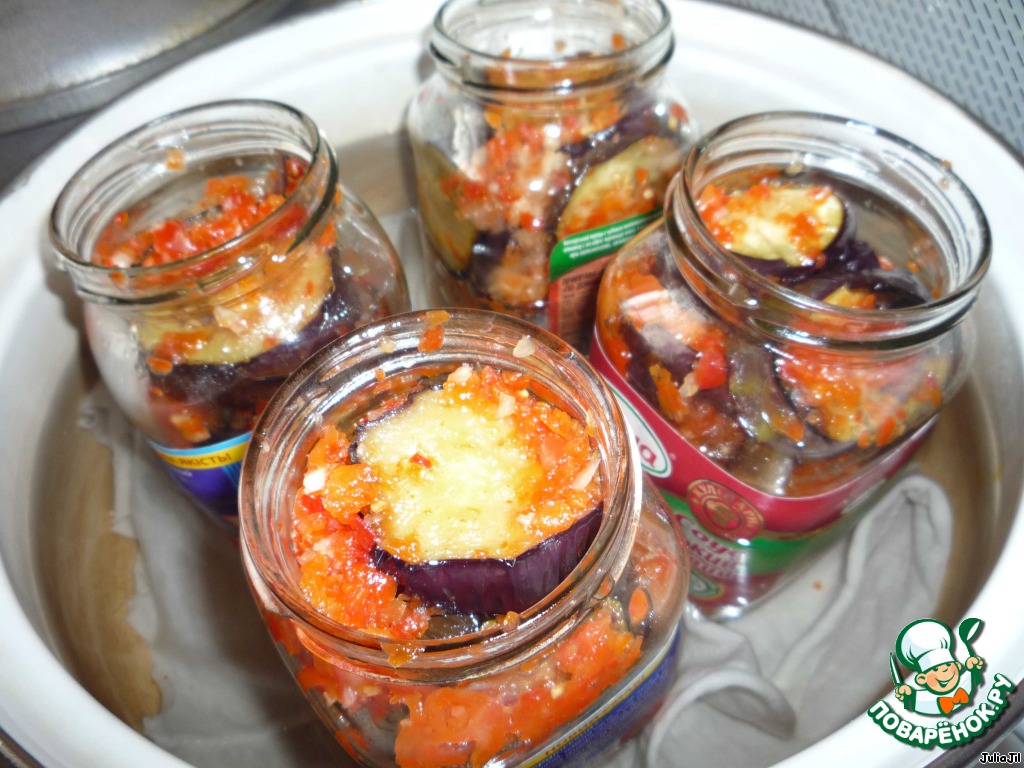 Now in pasteurized banks lay the eggplant. On the bottom of the pan put a cloth (security banks). Fill the pot with cold water. And in that cold water put eggplant filled with jars. Preferably these jars cover with lids. Sterilize 40-45 minutes. Get jars and preserve.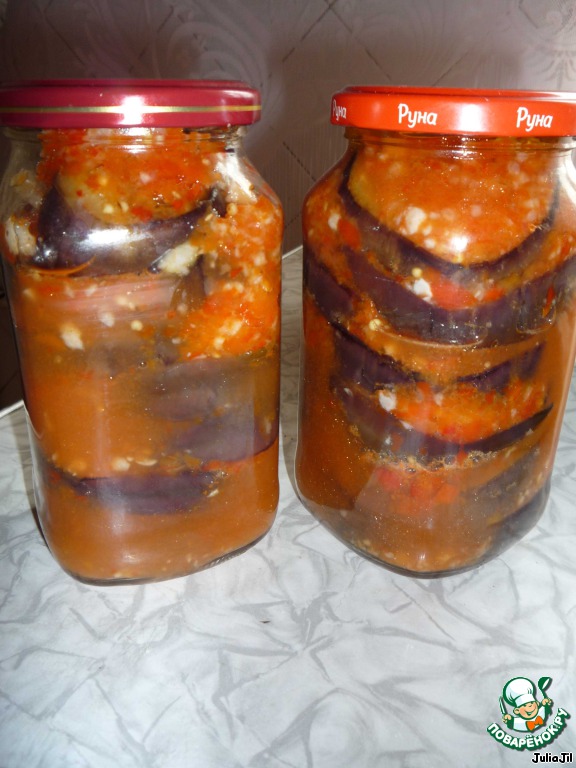 I try to take only cans with screw caps. Turn, wrap it up and leave overnight. Then a blue out of sight until winter, when they're weight in gold!!! Bon Appetit!!!