Description
For me the warmth and coziness of it when the house smells of baking. Today, for the window was snow and spring does not come, so I decided to bake small cream puffs with cheese recipe "Tasty and healthy". I confess that as I tried to make the photo-composition is beautiful to lay their little hugery ate, not noticing the great number of them, forgetting about the diet. It's delicious! And very easy and fast. Try.
Ingredients
125 ml

50 g

2 piece

0.5 cup

0.5 tsp

150 g

1 Tbsp
Cooking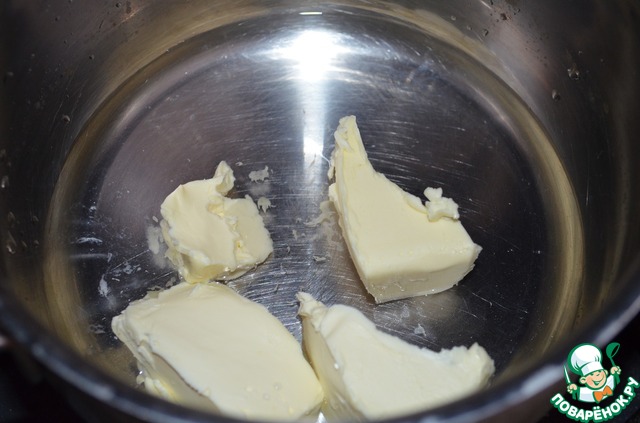 Preheat the oven to 220 degrees. Prepare a baking sheet, zastelil it with baking paper. Butter (margarine) melt in water.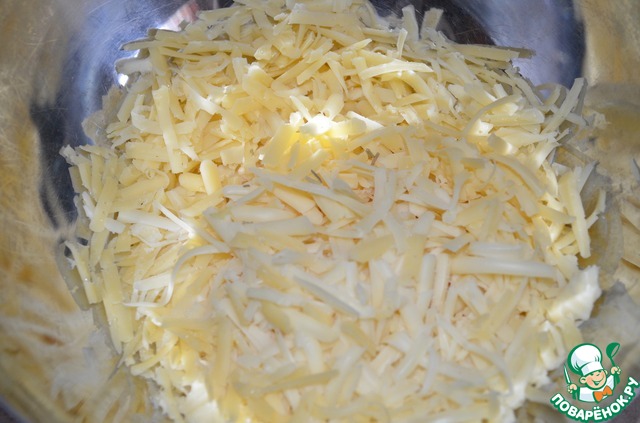 Cheese grate, mix. About 2 tbsp for garnishing.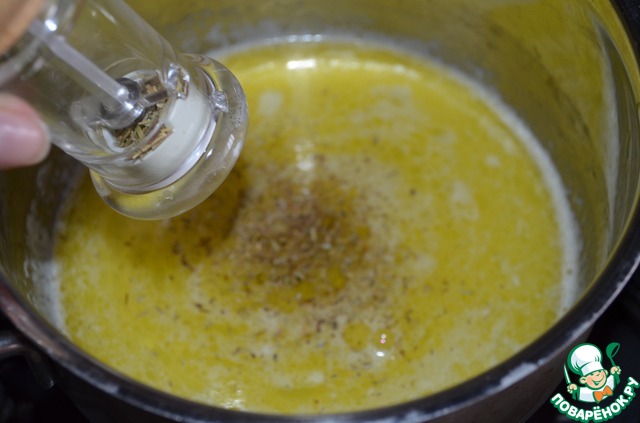 In melted butter with water, add ground dried rosemary, salt, pepper. Stir and bring to a boil.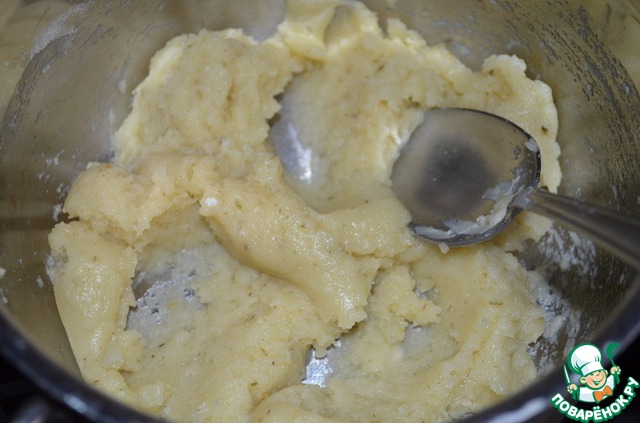 Sprinkle in flour, stir until smooth, remove from heat and let cool a drop.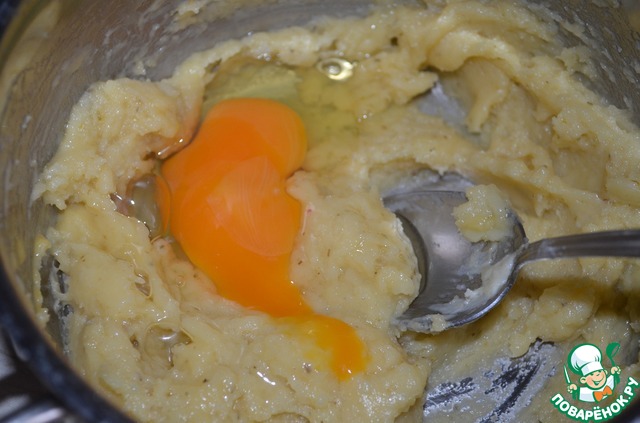 Warm dough quickly whisk in the eggs one by one mixing thoroughly until smooth.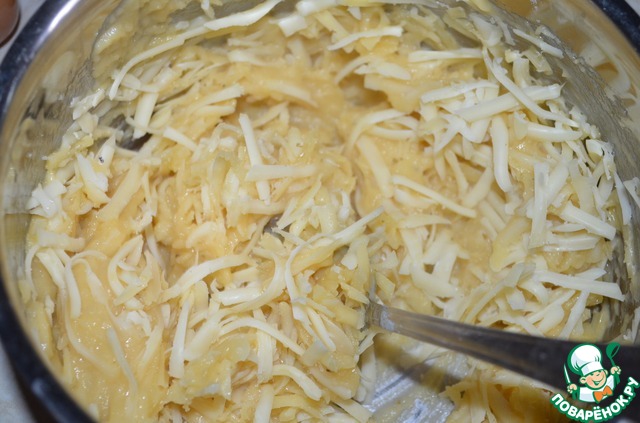 Add the cheese mixture and quickly stir. Don't forget to leave 2 tbsp of cheese for decoration.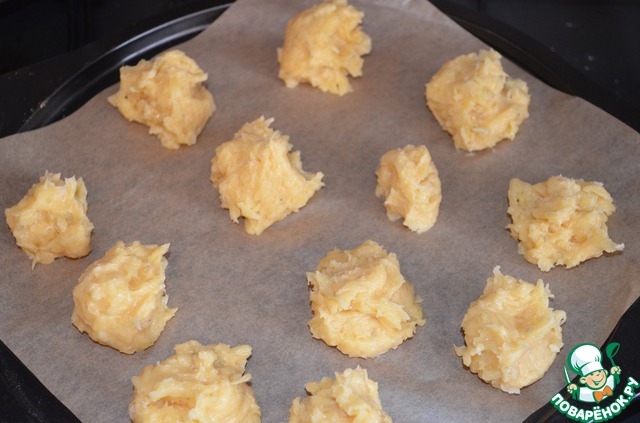 Spread a spoonful of the balls on the laid paper baking sheet (one scoop - about 1 tablespoon of dough). The standard bulbs get 12 pieces. But I advise you to try to make several smaller balls (about postolowo spoons). They are such lovely - one bite.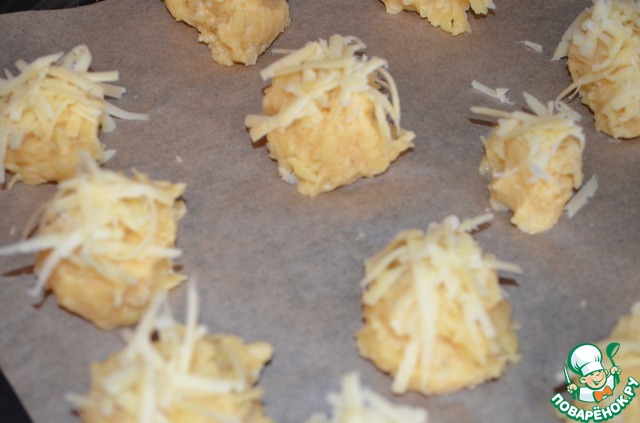 Sprinkle deferred cheese balls. And put in a hot oven (220 degrees). And then - attention! In a good electric oven for our balls will Zabolotets after 10 min. In my (old gas), only 35 min. Follow the balls, try not to open the oven!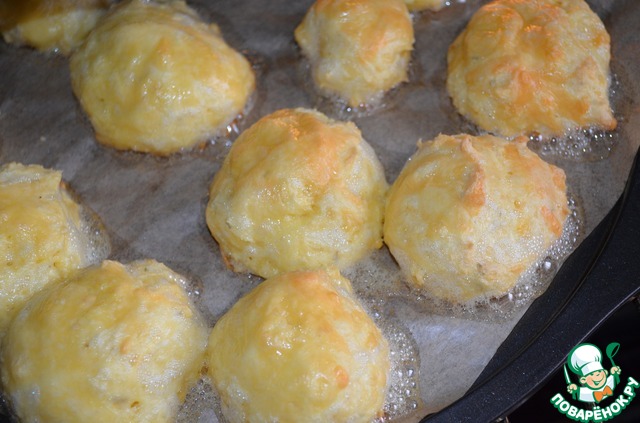 When the balls zabolottsy, gently open the oven and quickly pierce each ball with a knife. Then get back to topcats. For 10-15 minutes. I have my first batch of Guzairov "ruined" - opening too early, resulting in profitroli settled, and my oven took it and went out.. But I'm not upset and immediately kneaded the dough for a second helping. The good - the recipe is very simple. I was able to make hugary with a small child hands.
Well that's all, a wonderful cheese balls, small air gugeri, wonder profitroli cheese is ready!