Description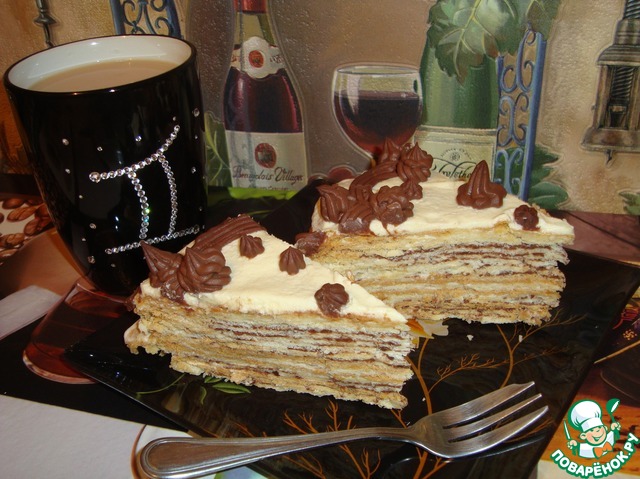 Yes, do not swear, another, 101 "Napoleon" on this site, don't say yuck, look at the recipe and suddenly IT is. My boys-gourmets cakes recognize only the home of "Napoleon" so, by long-term experiments were found the recipe for the perfect dough for cakes "Napoleon" - airy, delicate, crisp. And cream, we caught the "Napoleon" in 3 variations and each household was given its name in order to distinguish. As you know, the classic "Napoleon", "Napoleon Bonaparte" and "Napoleon in shock." "Napoleon in shock," I represent, and on the other two variations will be told in the end. If you love "Napoleon" as we are, please come in, explore, take on arms!
Ingredients
2 cup

200 g

1 piece

200 g

1 Tbsp

200 g

400 g

100 g

0.5 g
//= Yii::t('app', 'Total calories: ') . $recipe['ingredients']['total_calories'] ?>
Cooking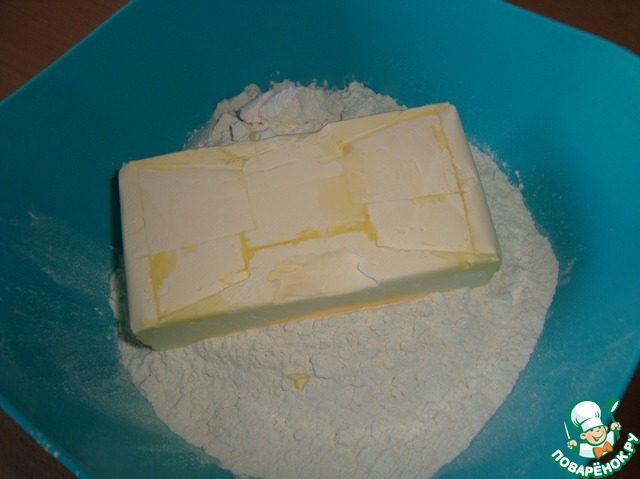 If anyone still doesn't know what to cook for their beloved men dessert February 23 - suggest to prepare "Napoleon" in this recipe, the effort will be appreciated, believe me!!! So, proceed: to quickly grind the flour with the margarine in a large crumb. I do it by hand.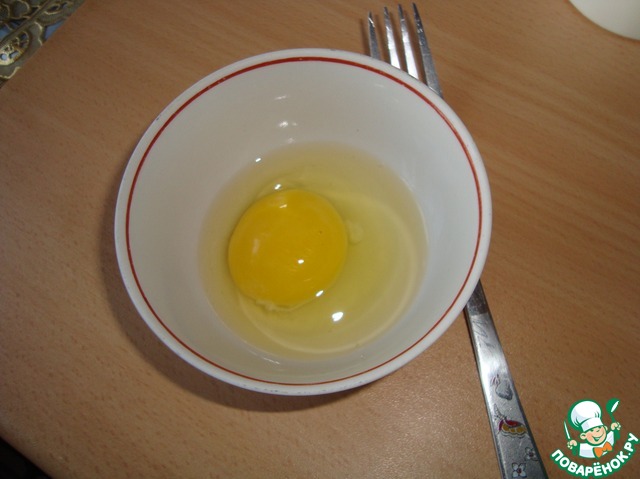 Take the egg, slightly beat it with a fork.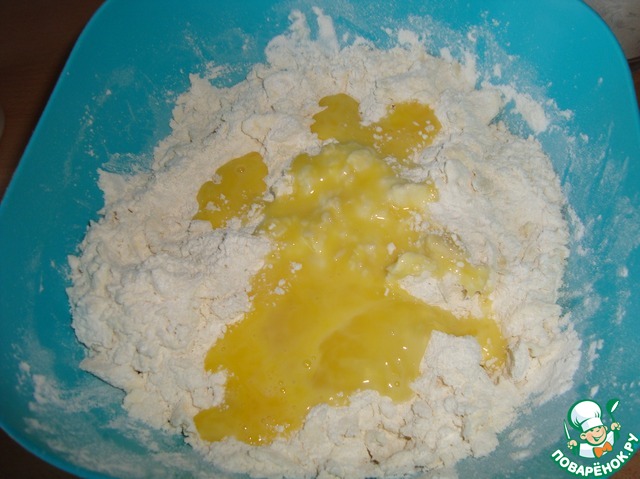 Add to flour mixture.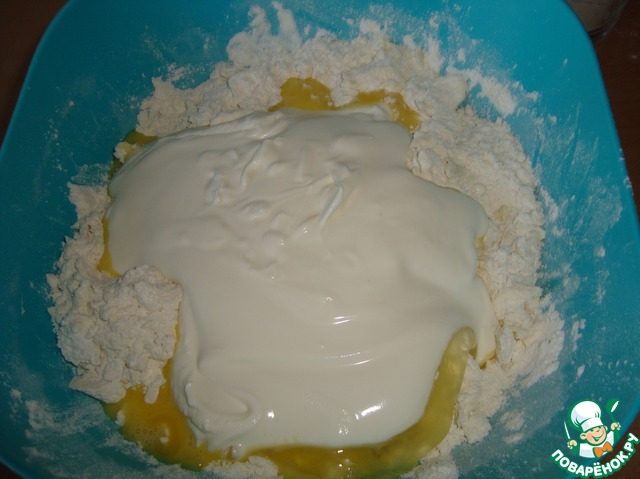 Add sour cream.
Add Apple cider vinegar. Yes, that Apple! With the usual vinegar, even diluted, the cakes get a lot tougher. Then quickly knead the dough. Look for the flour, perhaps a little should be added.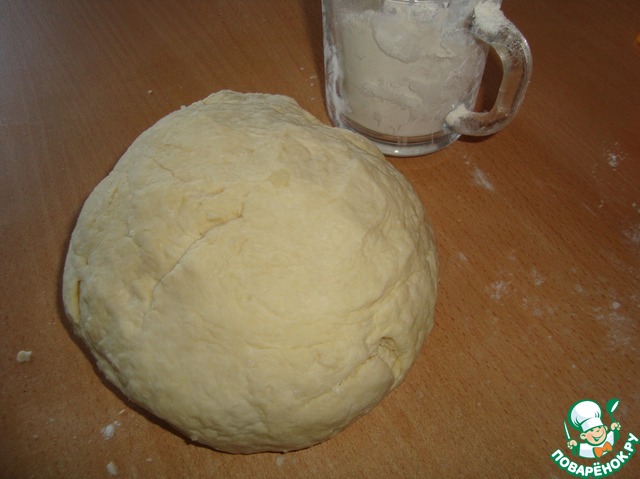 The dough was delicate, soft, slightly stick to hands is not scary, it is better to pour flour when rolling out dough. If you shift the flour when mixing the dough, the cakes are also hard and dry.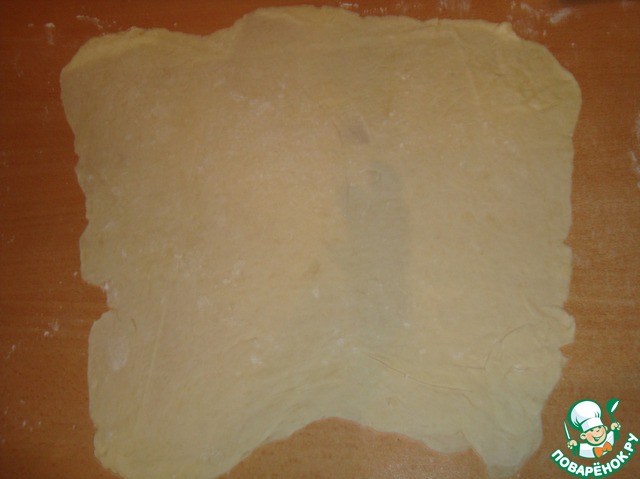 Cut from the dough piece and roll out to a thin pancake.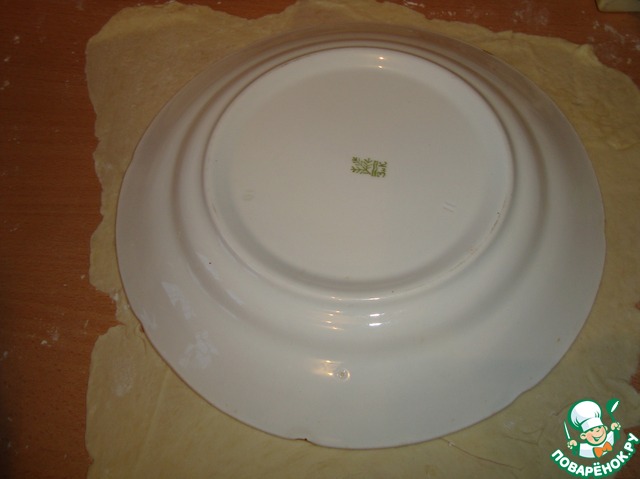 The cropping shape the future of cake. I have this is a common dish, specially "living" in the house "Napoleon" with a diameter of 24 cm..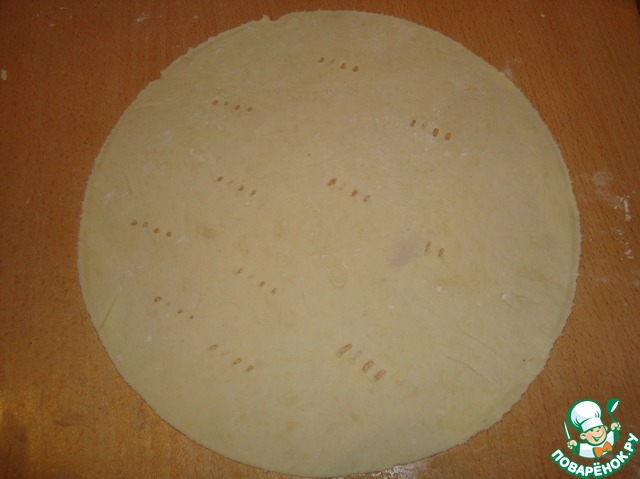 Here is a billet of cake we got. Pinned her with a fork, often, do not hesitate. The workpiece is sent on the baking sheet in preheated to 200 degrees oven for 5-7 minutes, look at your oven.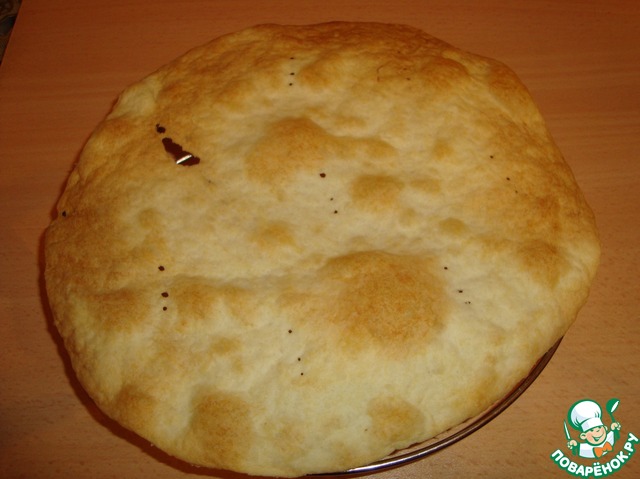 Bake until Golden brown - these are the gentle air bubble cakes we make. Remove them carefully from the pan - cakes tender and leave to cool. With this technology baked all the cakes.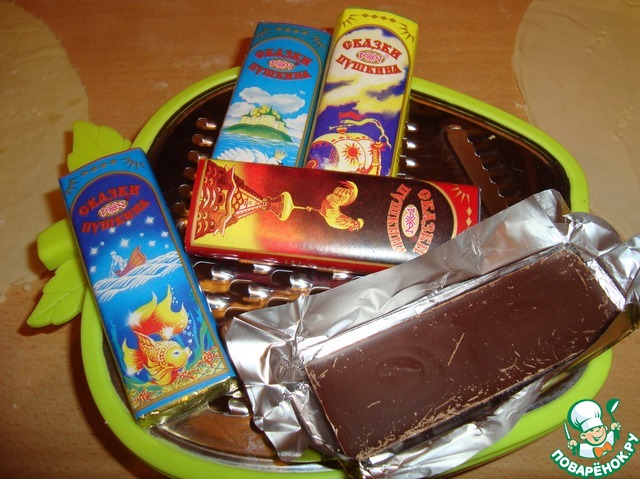 While baked cakes, without wasting time, take the chocolate - this time I have small tiles and their three on a coarse grater. That is three. I tried to cut chocolate with a knife - not the pieces that are too big and heavy, knocked out of the way slojnosti cake. Grated chocolate refrigerate, wait in the wings.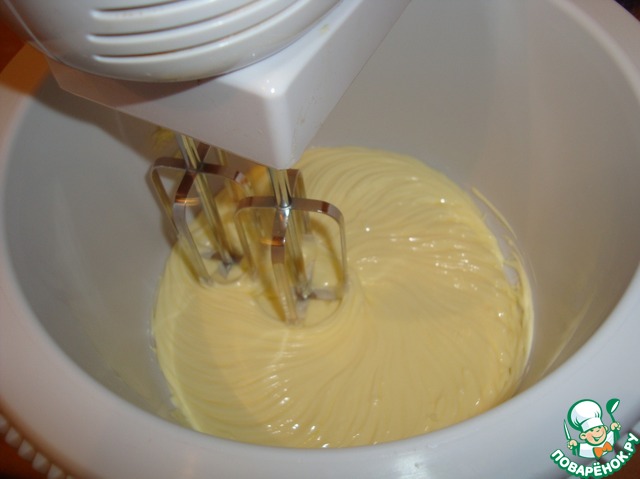 Then prepare the cream: butter room temperature beat until fluffy.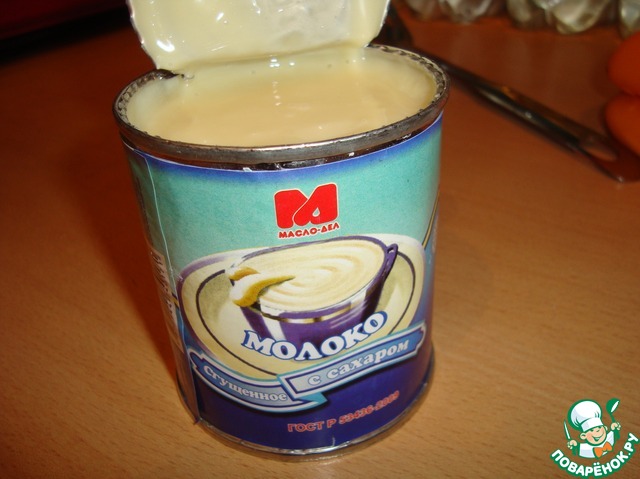 Open the can of condensed milk - natural, do not save on your favorite.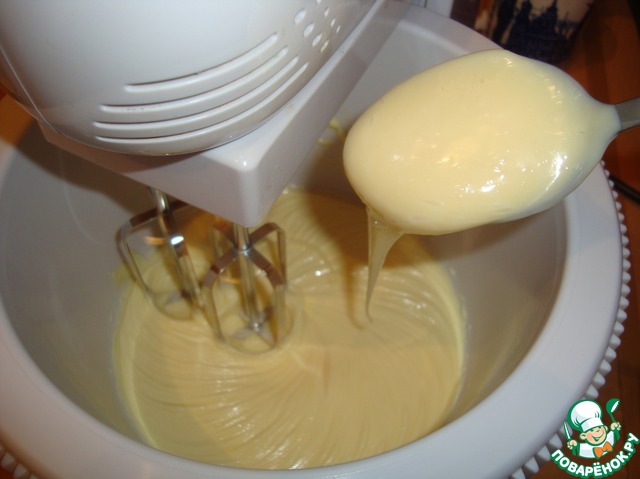 Add condensed milk to the butter portions, so that the cream does not exfoliate. There also add vanilla.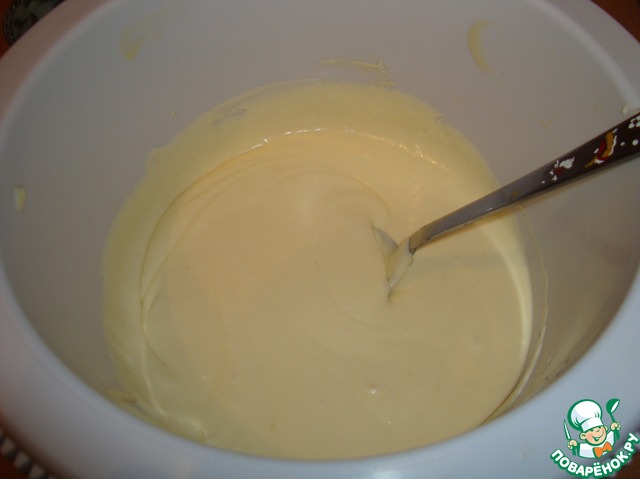 Here's our cream is ready, remove it also while in the fridge.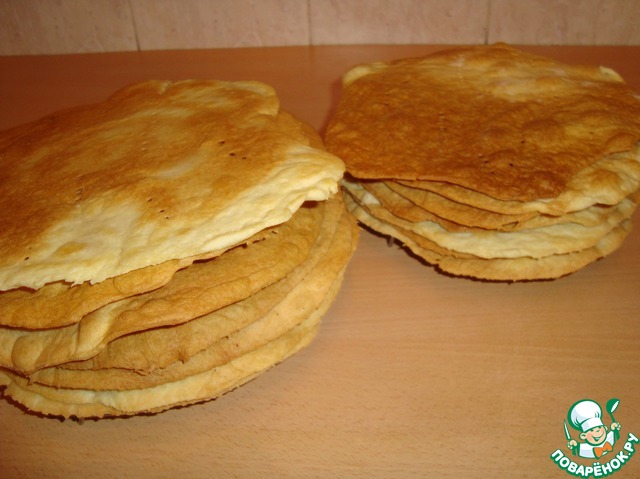 By this time our cakes are ready. 14-16 turns out that these ruddy beauties are a number of cakes depends on how thin you rolled the dough, but not less than 14. Most importantly, at this point not to admit to them tasters, because already at this stage, the cakes are incredibly tasty.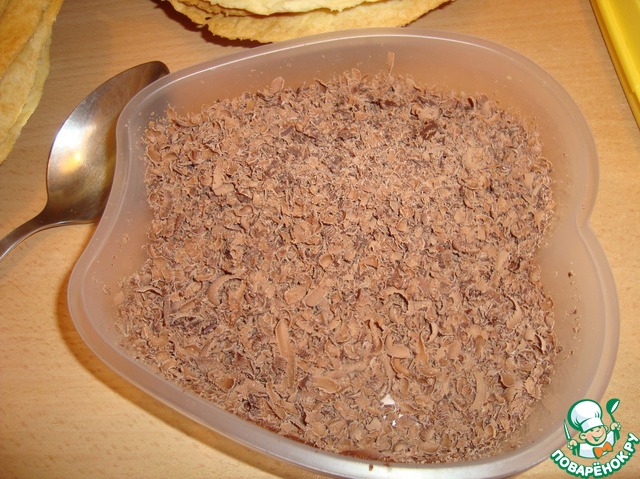 Take out of the refrigerator our cream and chocolate, this is it.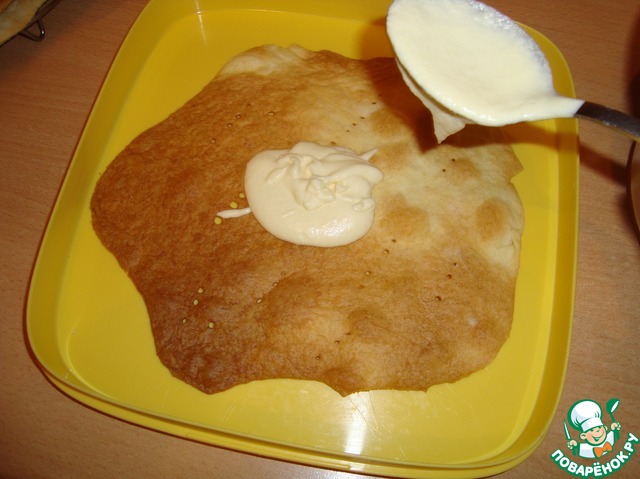 Start assembling the cake. I gather in tortise with a lid. We make "Napoleon in shock," explain the trick: divide the number of resulting cakes into 4 pieces. Take the cake, spread it with cream - about 1-1,5 tablespoons 1 cake.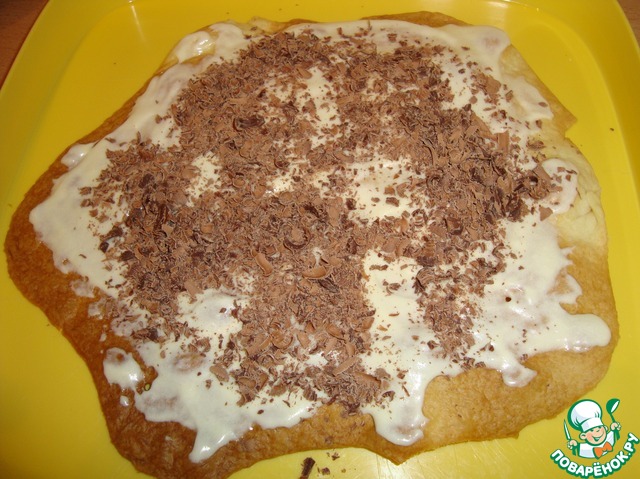 Sprinkle 1 tbsp of grated chocolate. This procedure is done with 4 layers.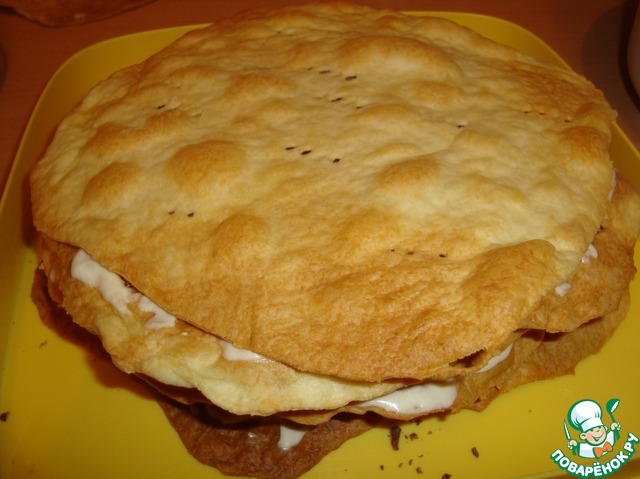 Then, when the fifth layer, press the layers with your hands, "stamping" them. Do not regret, the cakes are broken, crunch.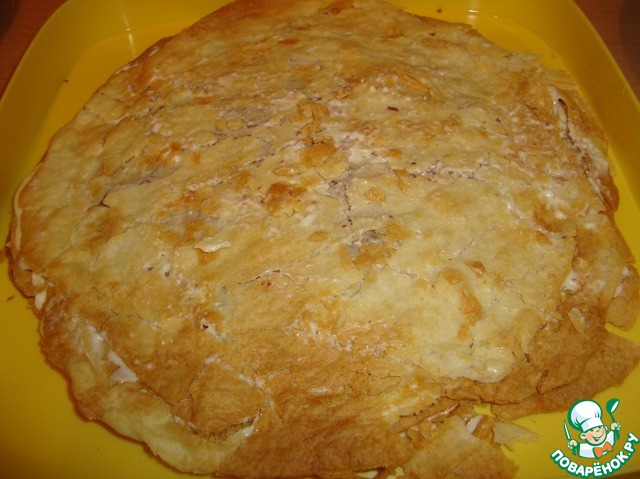 So it turns out.
The next 4 just Korzh coat with cream and chocolate do not add. Making the cakes. Then the next 4 Korzh coat with cream and sprinkle with chocolate making. The remaining 4 Korzh coat with cream without the chocolate-making... and our "Napoleon in shock" ready.
Decorate the cake as you please and where it will take imagination. To do this, "Napoleon," I make buttery chocolate cream (aka shocked). This time my imagination enough for that kind of decoration. The finished cake put into the refrigerator. I clean at night, but not necessarily, because he does not have impregnated, cakes-you get tender and without impregnation.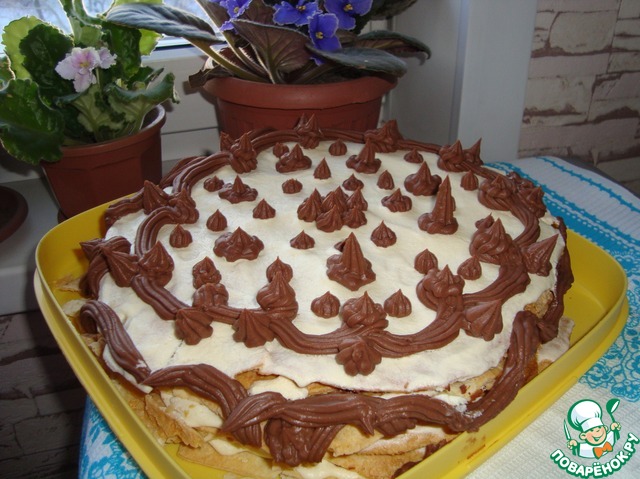 Here's our cake in the morning before you go on holiday, where he was cut and "degustibus" my foodies that after eating said it was the song, not the cake!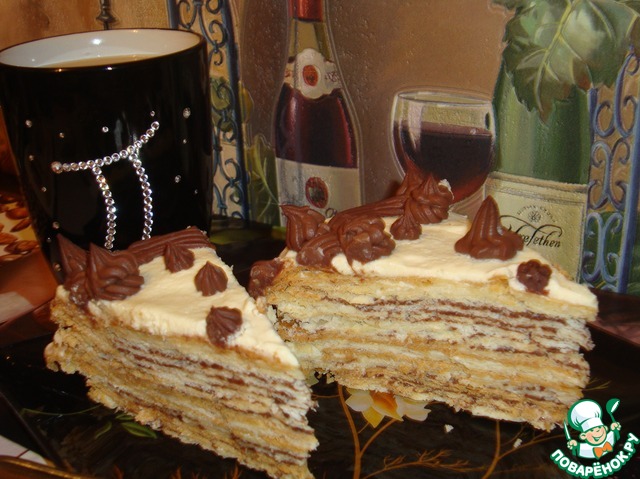 Well, it razrezik out at us, "Napoleon in shock"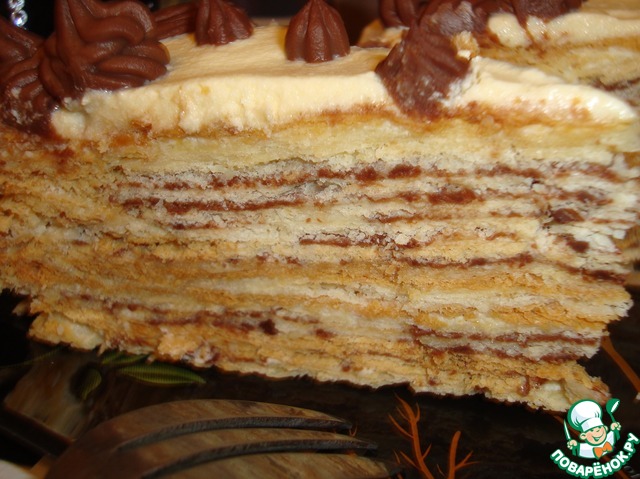 Here it is closer: all layers visible with the chocolate and without. Help yourself!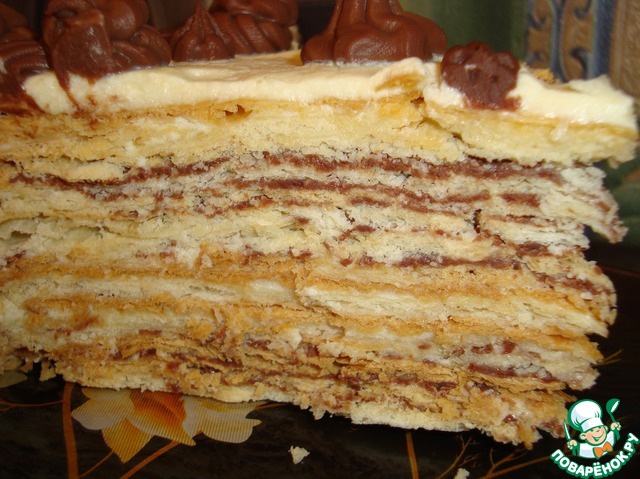 Another slice... trust me, you will not be able to refuse the Supplement.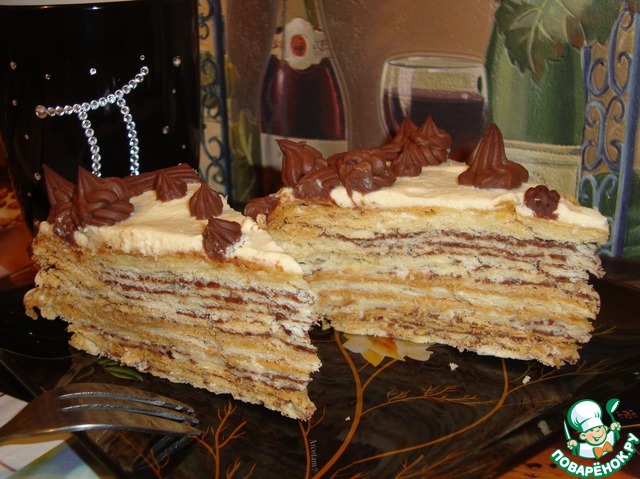 Well, they're - they're beautiful!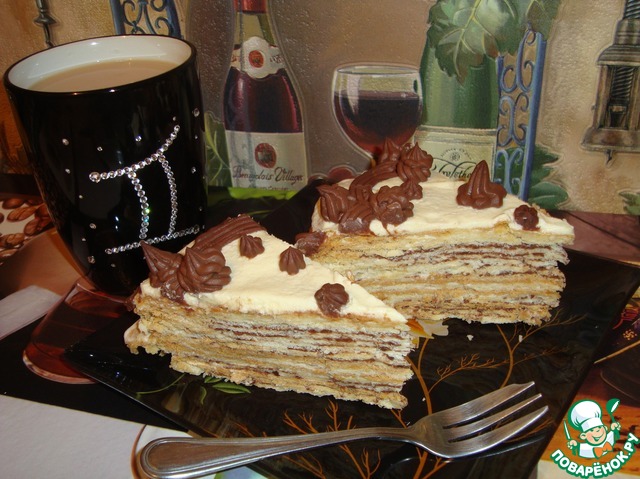 And now some promised explanations: the dough for the "Napoleon" doing only and nothing more - my said, the technology does not change! Cream: as you know, the classic "Napoleon" - it's butter+condensed milk, "Napoleon Bonaparte" - butter+boiled condensed milk (believe me, it is pretty delicious...). Now, why in "Napoleon in shock," chocolate add layers: tried adding grated chocolate just into the cream and fluff (Yes, it's easier), but the taste of chocolate scored heavily creamy taste of the cream, and when this version is present and taste of chocolate, and preserved the creamy taste of the cream. So, help yourself, dear Cooks. I would be glad if anyone can use a collection of "Napoleon".