Description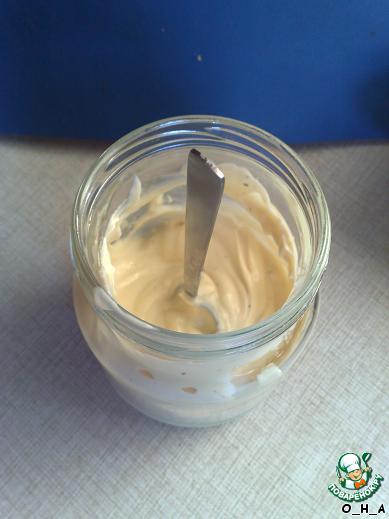 I don't know if this recipe is here to review all is simply impossible. But I know the simplest method of making mayonnaise. Much tastier and less harmful than the store. And I feel compelled to share with You.
Ingredients
150 ml

1 piece

1 tsp

0.5 tsp

0.25 tsp

1 Tbsp
//= Yii::t('app', 'Total calories: ') . $recipe['ingredients']['total_calories'] ?>
Cooking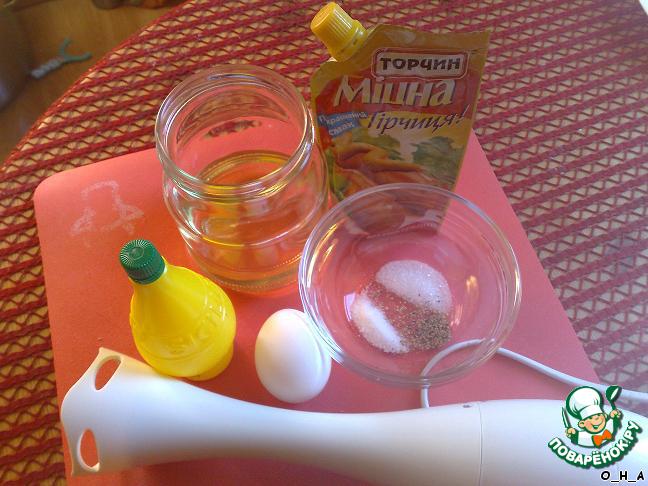 Products. For making mayonnaise need a blender. Other ways this recipe is not cooked, the result is not vouch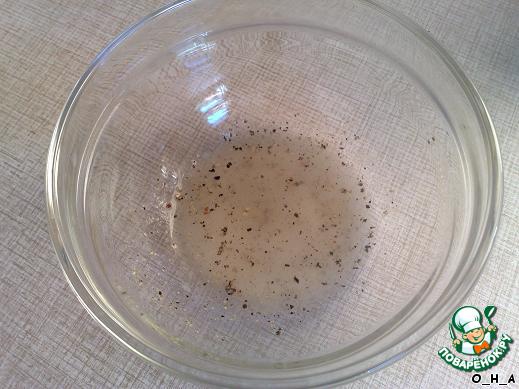 Mix salt, sugar, lemon juice and spices, what you want, not salty! (if no juice, you can prepare a solution of citric acid, BUT NOT the VINEGAR)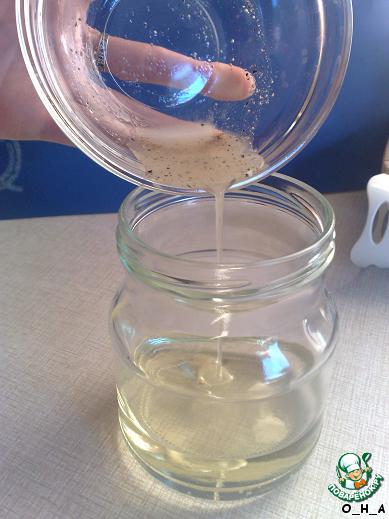 In a jar or any other container (diameter like a blender or a little wider, but not much - this is IMPORTANT! ), pour oil. There previous mixture.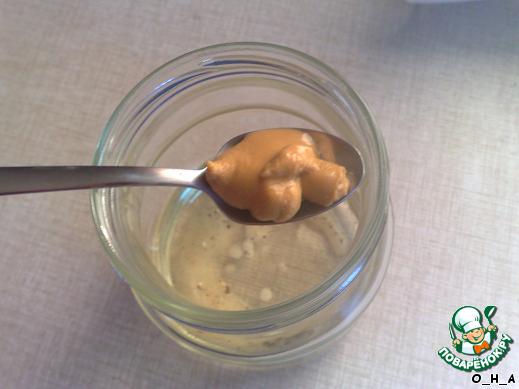 Add mustard. NOTHING STIRRED!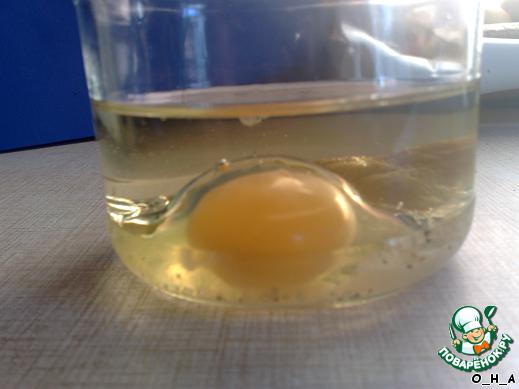 Beat a whole egg. It is IMPORTANT that the yolk remained intact!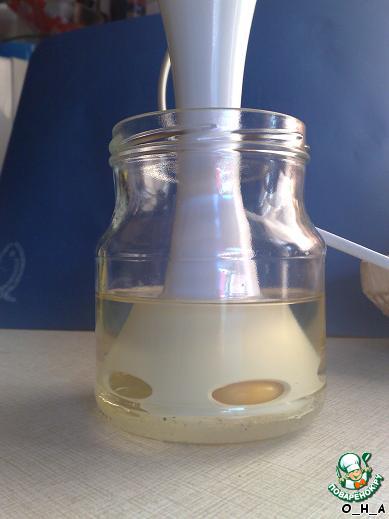 Drop the blender in the jar all the way to the bottom and so that the yolk was inside the cell with a knife.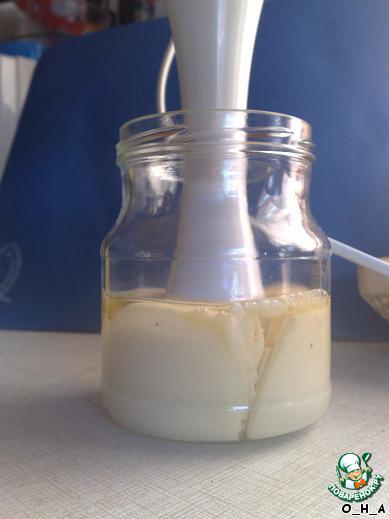 Turn on the blender for 5-10 seconds, don't lift! Observe and wonder what is happening :D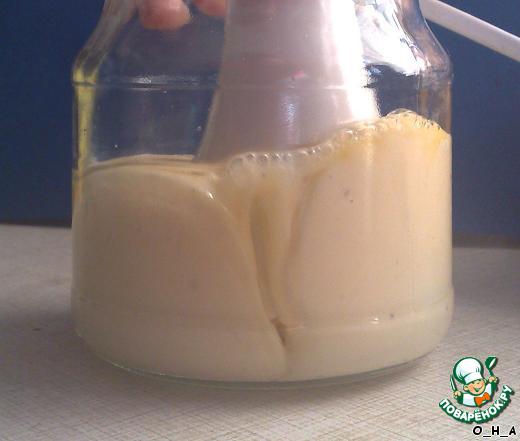 Just a little bit... But not for LONG! 10 seconds!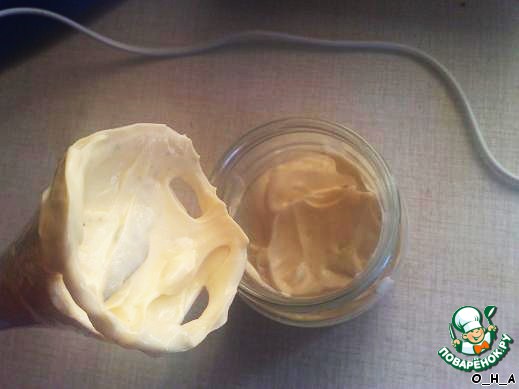 Ready!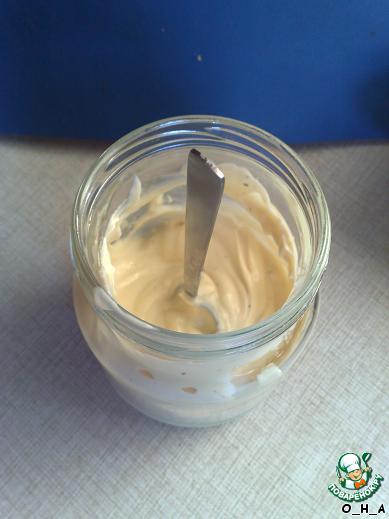 Mayonnaise is SOOO thick. So it is a spoon...