Description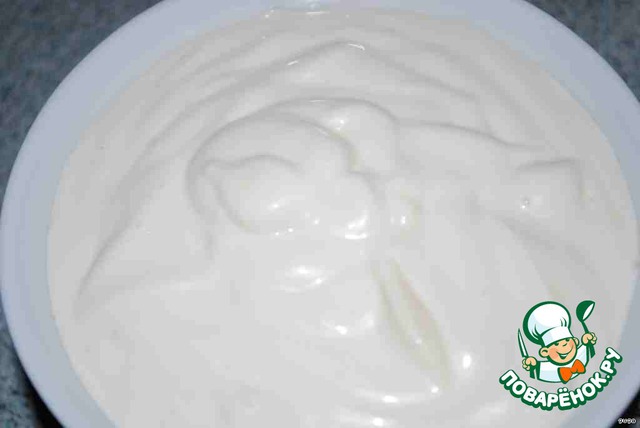 It all started with the transmission about mayonnaise sold in our supermarkets. The HORROR!!! Then I found on Ineta article how to determine the quality of the product. It turns out that a spoonful of mayonnaise should be put on a hot frying pan. As a result, the mayonnaise must delaminate and must be separated almost pure vegetable oil. And I did this experience with the best (for my taste)product. The HORROR!! The HORROR!! The HORROR!! Grodecka mayonnaise fry until brown, dry and generally not stratified. So what are we eating??? I have tried many recipes from the Internet (including from the cook), but mayonnaise is persistently stratified and did not want to happen. There is absolutely a random person suggested recipe and the secret. HURRAY!! It worked on the first try. Have done it more than once and everything works.
Ingredients
1 piece

1 tsp

1 tsp

0.5 tsp

1 tsp

200 ml
//= Yii::t('app', 'Total calories: ') . $recipe['ingredients']['total_calories'] ?>
Cooking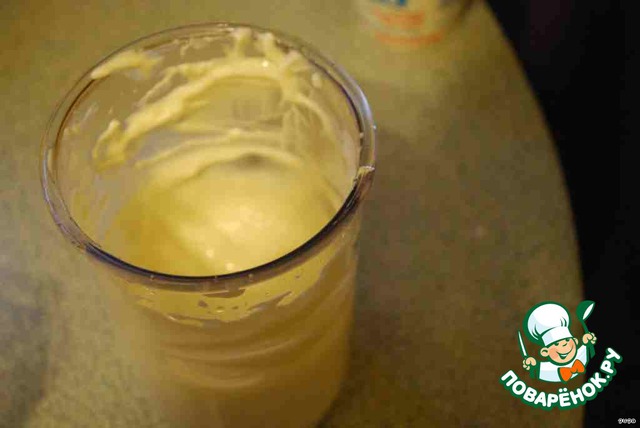 The first secret: the temperature of all ingredients should be about 12-14 degrees. So get the eggs and mustard out of the fridge, and sunflower oil, on the contrary put it in the fridge for 15 minutes. During this time temperatures are aligned (if you do not live in Africa: (\'D\'). Now put the bowl in an oblong egg (yolk and white), salt, sugar, mustard. And mix blender our mix.
For mixing use this blender here, since the second secret is that mixing is better suited unit with flat and slightly wide blades. You can use a food processor with a wavy knife-for mixing liquid products.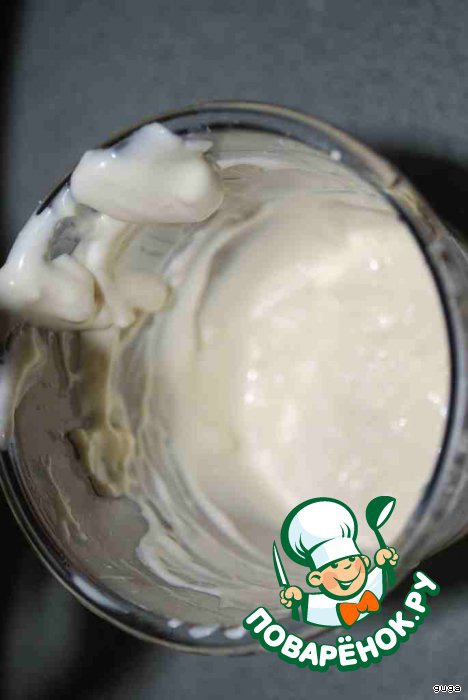 Slowly, very thin stream pour into our Cup chilled sunflower oil, stirring constantly. At the end of the procedure, the mayonnaise should thicken.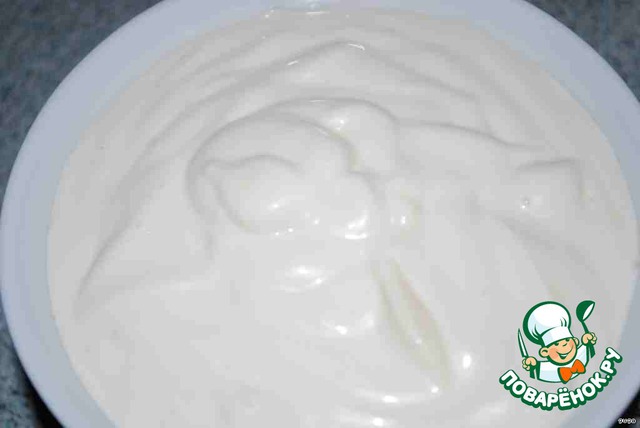 Add lemon juice and stir again. Mayonnaise should turn white and buy juicy acidity. If you need more rare mayonnaise, you can dilute a little boiled water at room temperature.