Description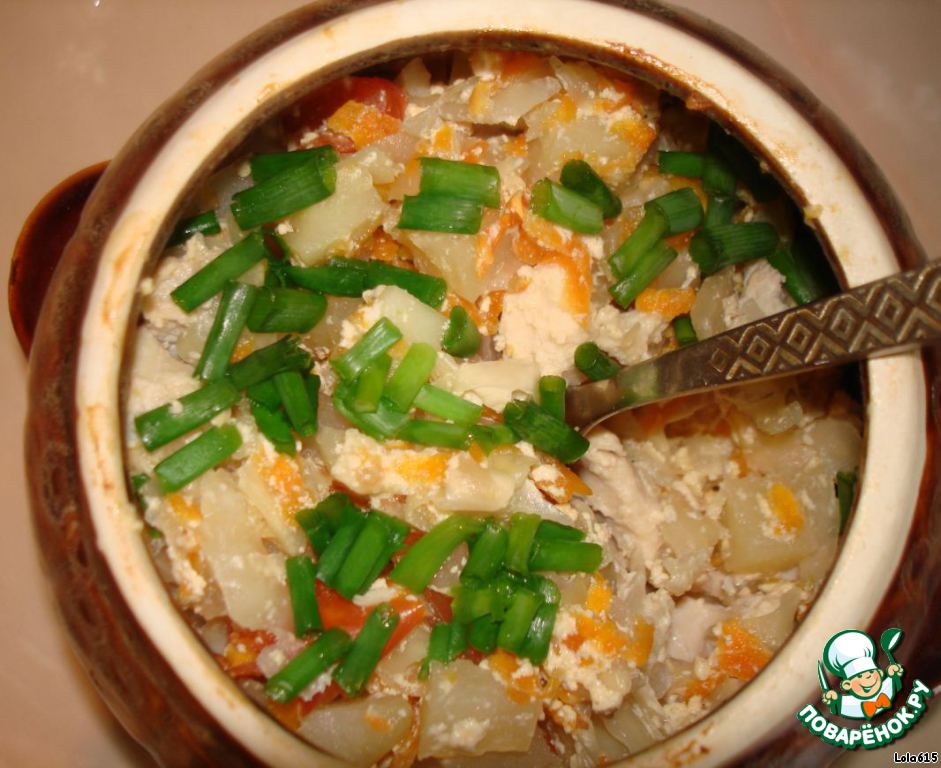 Quite a simple dish from the available ingredients.
Ingredients
700 g

1 plug

1 piece

3 piece

2 piece

1 piece

3 Tbsp

6 Tbsp

0.25 tsp

6 piece
Cooking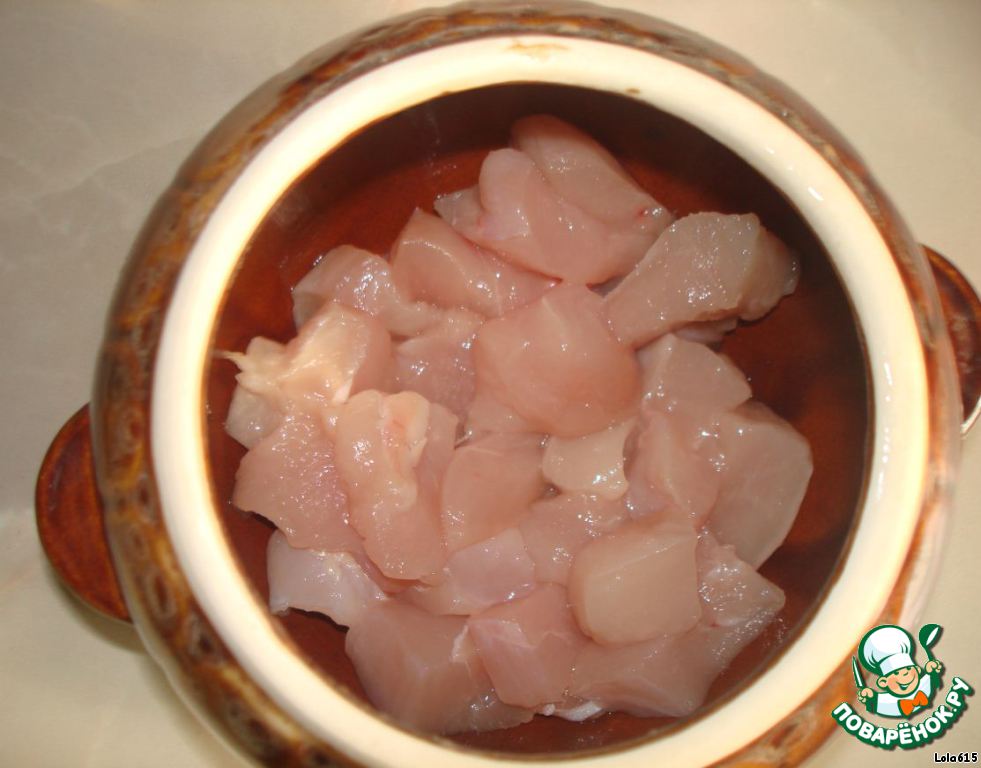 Chicken fillet cut into small pieces, put in pot.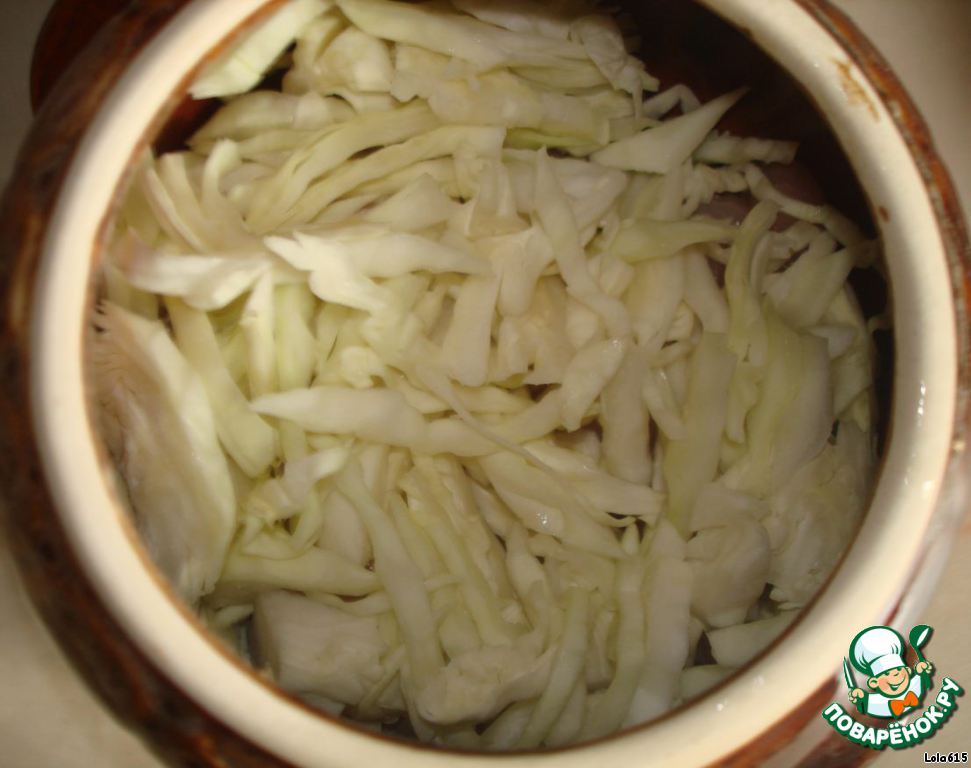 Cabbage shinkuem.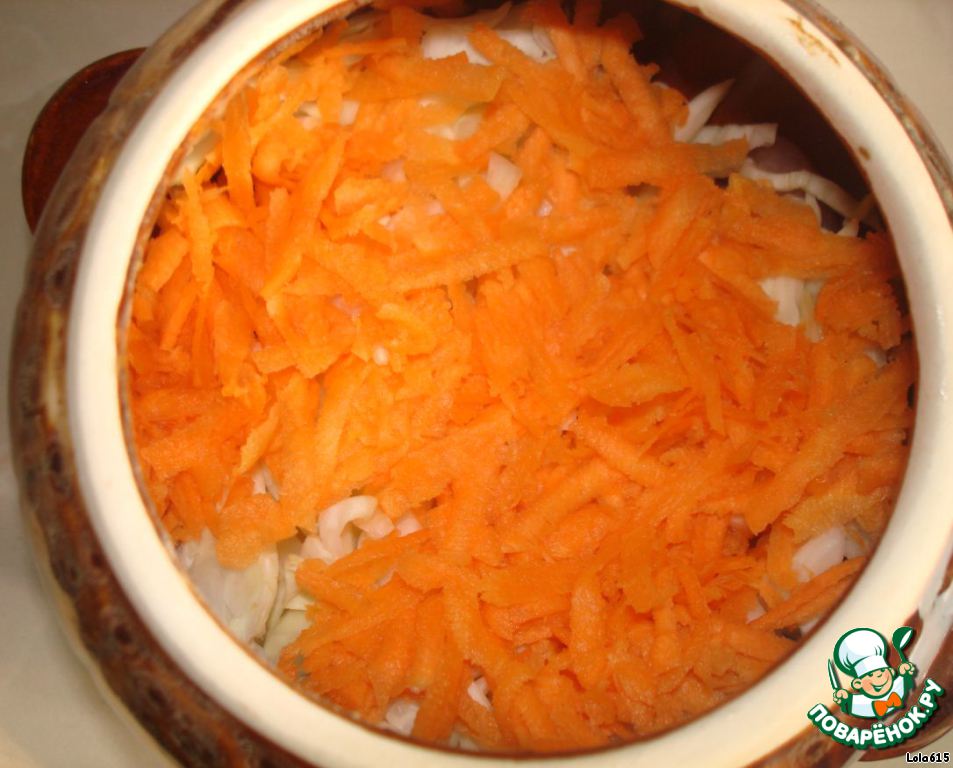 Carrots grate on a coarse grater.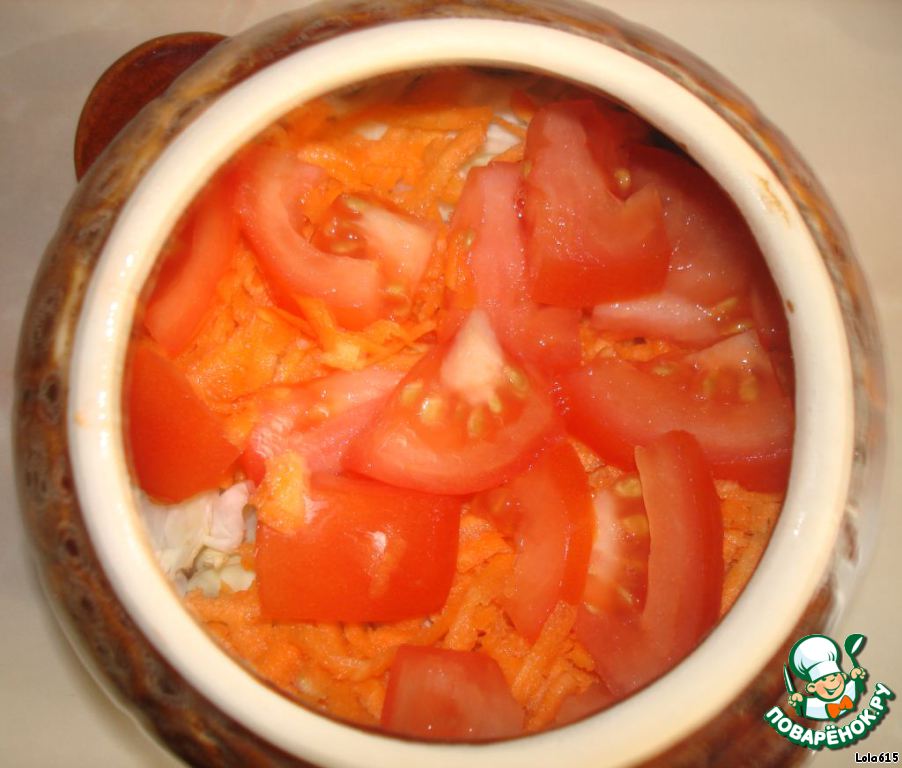 Tomato cut into cubes, put on top of the carrots.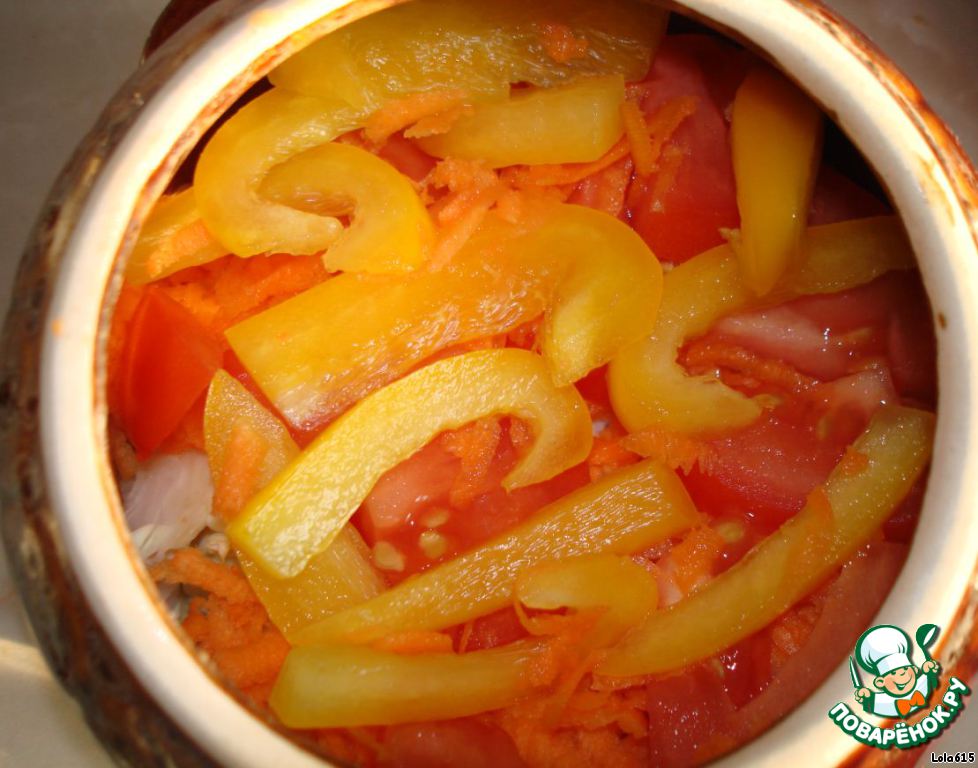 Bell pepper cut into strips.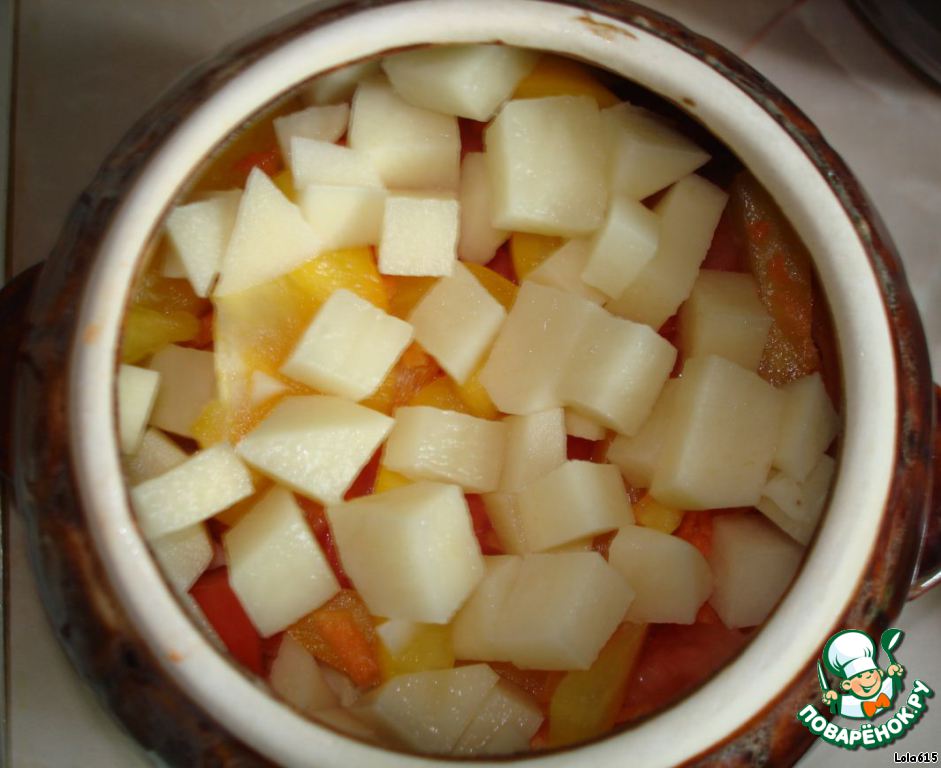 The potatoes I cut small, one might even say very small cubes because I don't like large chunks of potatoes. Arrange the onion on top.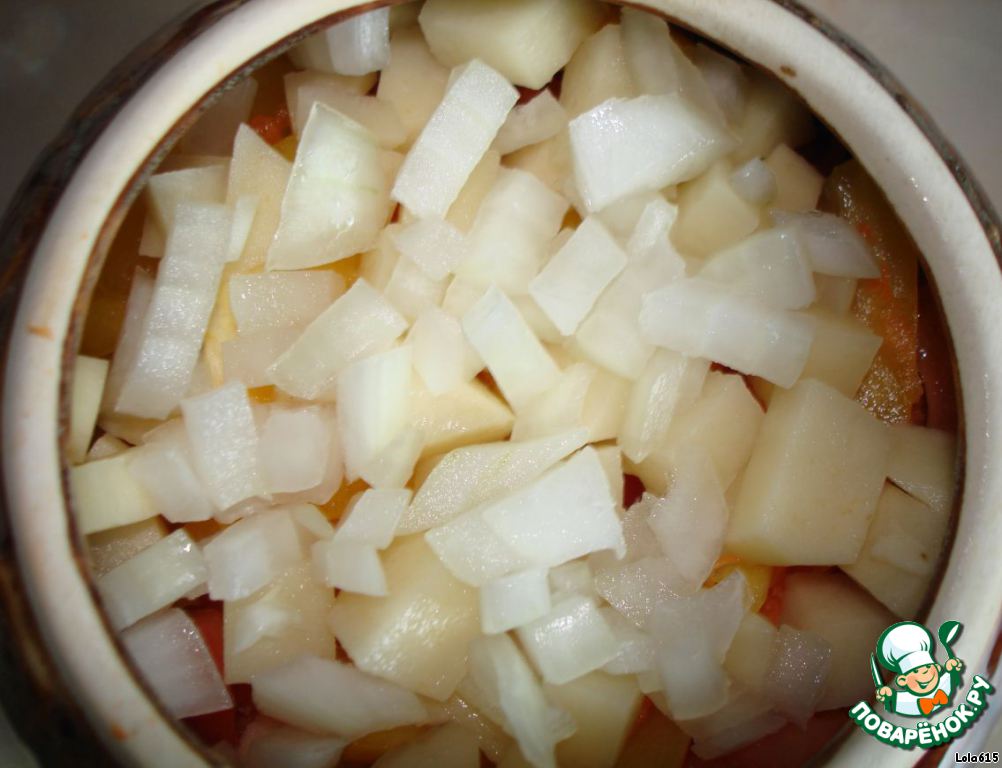 ...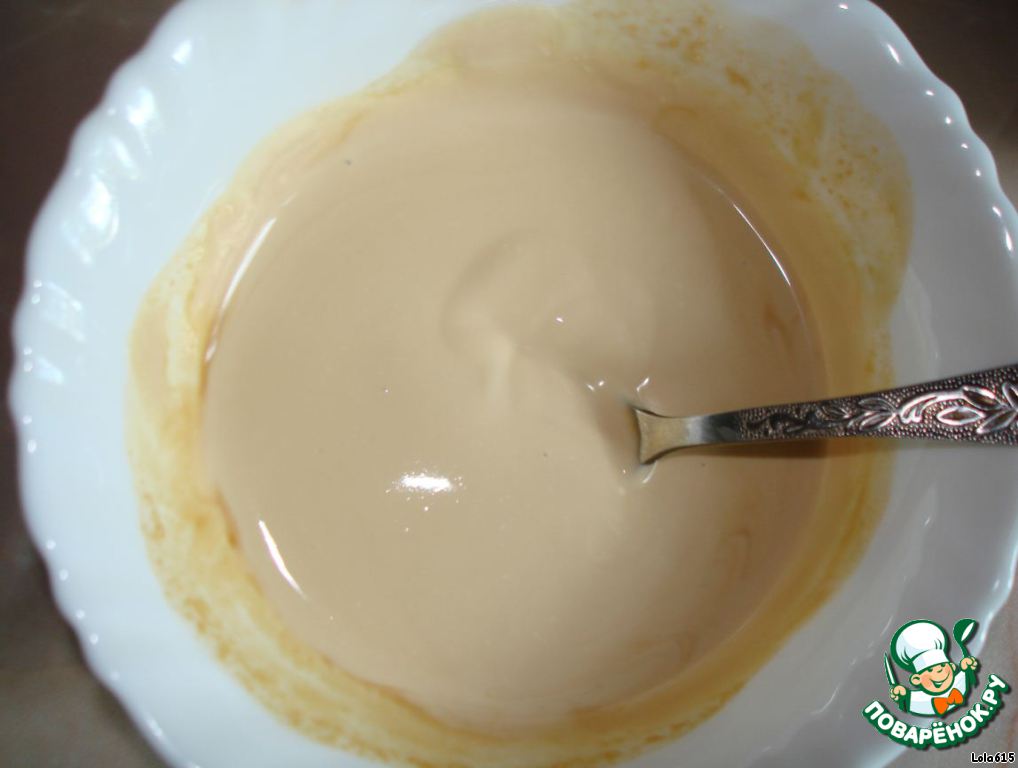 In a bowl I mixed soy sauce and sour cream, a little stingy on the soy sauce. On the future all: soy sauce place more. This mixture spoon on the pot, because the sauce put a little had to desalinate. Pour into each pot with 6 tbsp water. A lot of water is not necessary. I love everything from mix and in the oven to languish.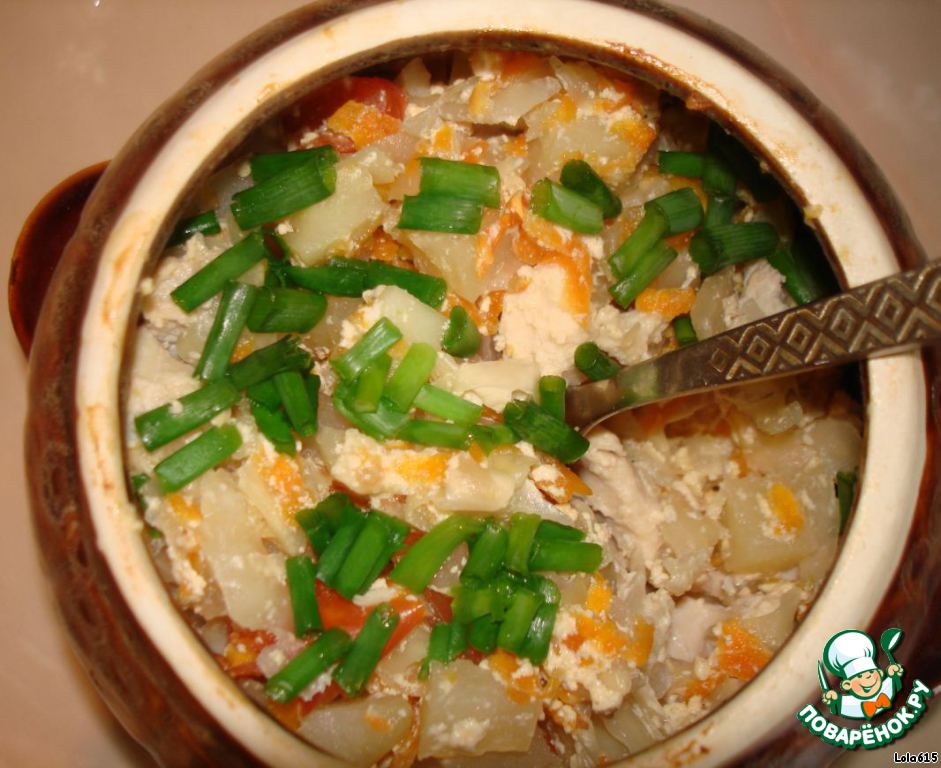 After 1 hour of simmering, here's what happened. Garnish with green onions and enjoy!