Description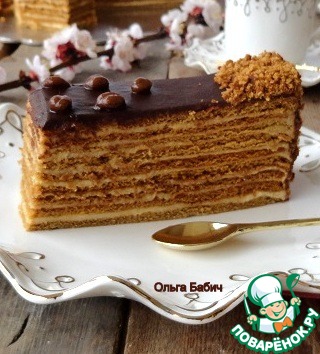 Recently coffee recipes with honey won a huge number of fans all over the world. I offer you the recipe of the coffee and honey cake. Cook it very simply, cooking will not take you a lot of time. This cake can be cooked in a big feast every day!
Ingredients
2 piece

160 g

1.5 tsp

30 g

3 Tbsp

2 Tbsp

420 ml

397 g

200 g

500 g
//= Yii::t('app', 'Total calories: ') . $recipe['ingredients']['total_calories'] ?>
Cooking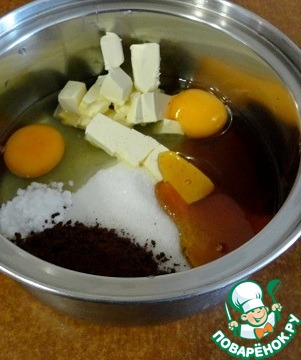 Add eggs, sugar, honey, baking soda,2 tbsp coffee, butter. Mix well with a whisk, put on a steam bath. Stir until the sugar is dissolved.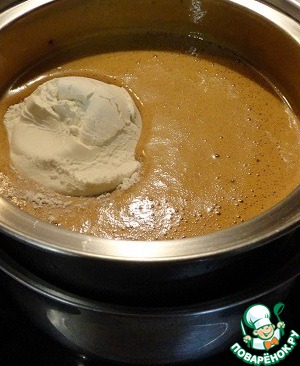 In a magnificent mass to introduce 160 g flour, mix well with a whisk (not removing from the heat!) Then gradually introduce the remaining flour.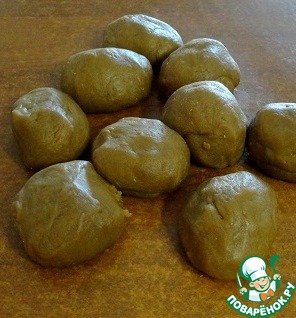 Ready divide the dough into 9 balls. Well to wrap up.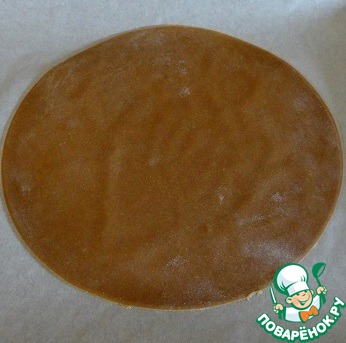 Rasschityvaet one bun on a lightly flour dusted table, thick about 3mm, make a circle the size of 26 cm (a Warm dough is easy to work with, not Prilepy to the table and hands) Put cut round on a baking tray covered with baking paper and put bake in a preheated oven at 210 g for a couple of minutes. Appears coffee-honey scent that calls you to the oven. It would be good beforehand to raskatat and cut out the circles and then bake them or do it with a helper.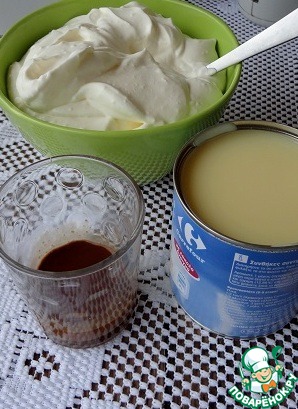 To prepare the cream to Separate from the cream, 2 tablespoons cream, bring to the boil, dissolve them in coffee. Allow to cool. Whisk cream to peaks, to connect with coffee and condensed milk on small speed of the mixer.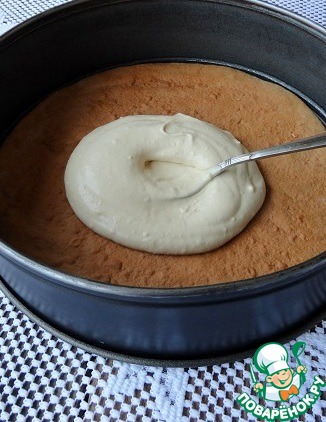 Korzhi fluff cream, about 3 tbsp on the cake. Put in the form (preferably!)each other, just lightly pressing. Top cake not to miss. Write fluff cakes for an hour at room temperature. To remove the ring, pour the cream ganache, this 100 ml cream bring to the boil, add the chopped chocolate, mix well until chocolate is completely dissolved, allow to cool slightly.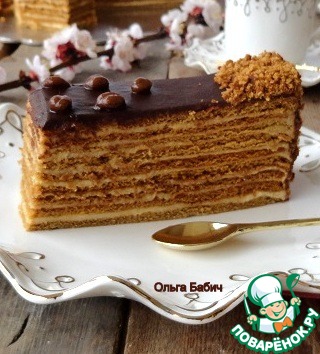 For home I filled it with chocolate cream top only, sides are covered with crumbs of cakes, adding a pinch of cinnamon. Decorated with coffee beans made out of marzipan.