Description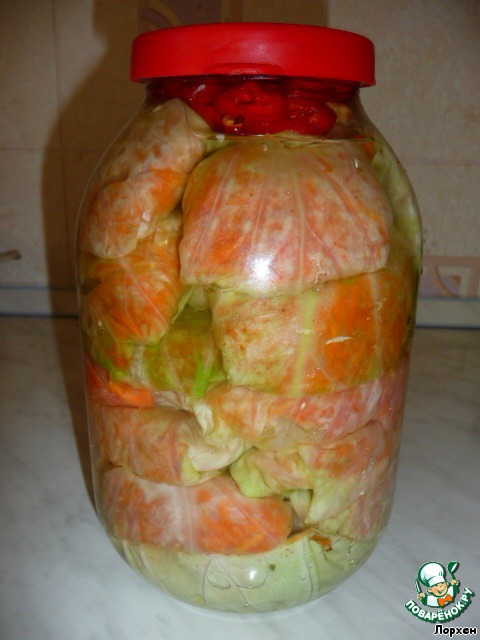 My friend said that today is a good day for pickling cabbage. So I decided to pickle the cabbage in this way, as my daughter loves as well, and I'm such a cabbage. Try - maybe You'll like it!
Ingredients
2 piece

1 kg

3 Tbsp

2 Tbsp

1 l
Cooking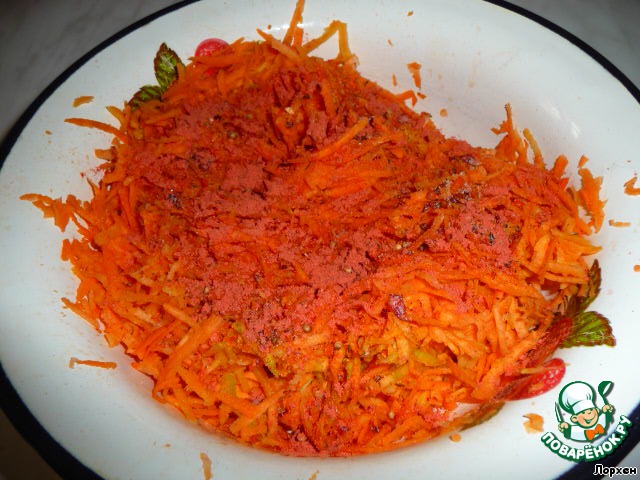 1. Carrot RUB on a coarse grater, add red hot pepper and stir. The stuffing is ready.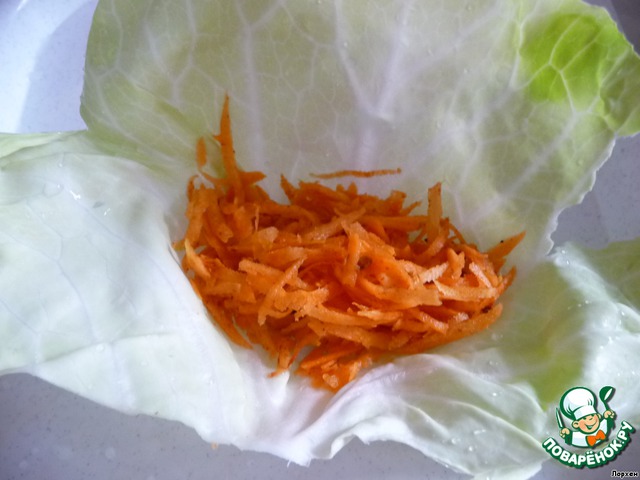 2. Parse the cabbage leaves. (I keep this sauerkraut for a couple)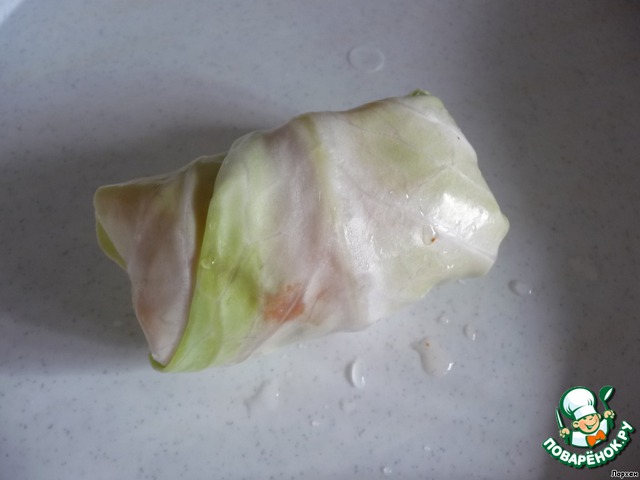 3. Wrap stuffing in the leaves like cabbage rolls.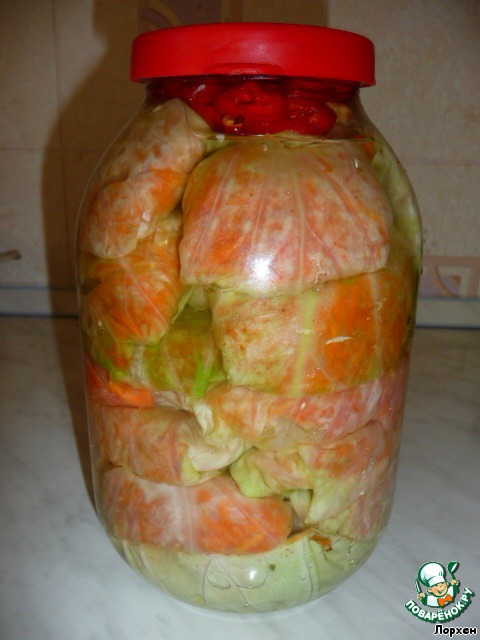 4. Tightly put in a jar. Pour brine: per liter of boiled water - 2 tbsp. spoons of salt. 1-2 days Bank of cabbage is at room temperature, then put into the refrigerator. After 1.5 weeks the sauerkraut is ready. In the use of so-called "stuffed" to cut, add roughly chopped onions, season with vegetable oil. Here is the snacks!