Description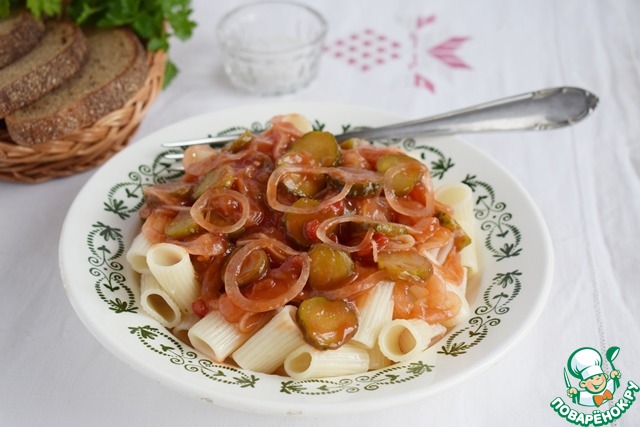 This recipe is from the distant Soviet times, when being a student and us the move had to invent new dishes based on available ingredients. Who lived in the dormitory, he will understand me. I invite you to enjoy our favorite pasta side dish. I promise I will be fast, simple and very tasty!
Ingredients
300 g

5 Tbsp

4 piece

1 piece

3 Tbsp
Cooking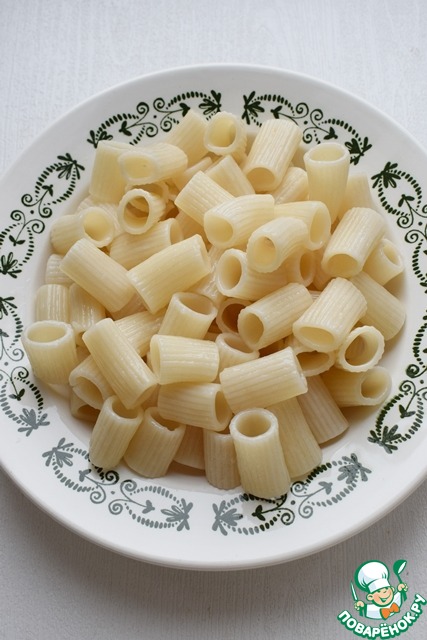 Boil pasta al'dente. Throw them in a colander, rinse the pasta is not necessary.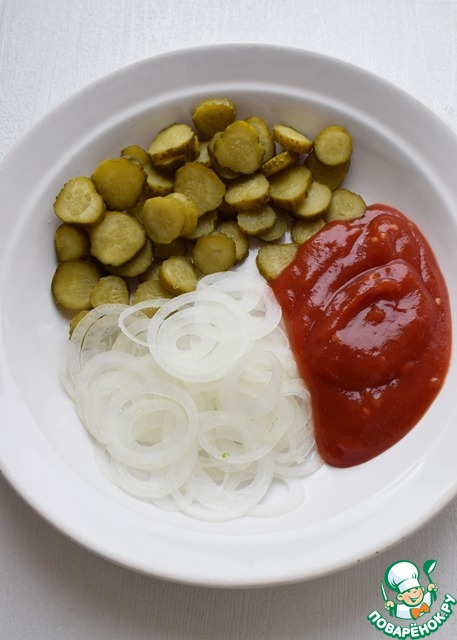 While boiling pasta, prepare the filling: pickled cucumbers cut into circles, onions subtly Nachinaem, add a delicious tomato sauce and vegetable oil. Mix all this beauty, if necessary add sugar to taste.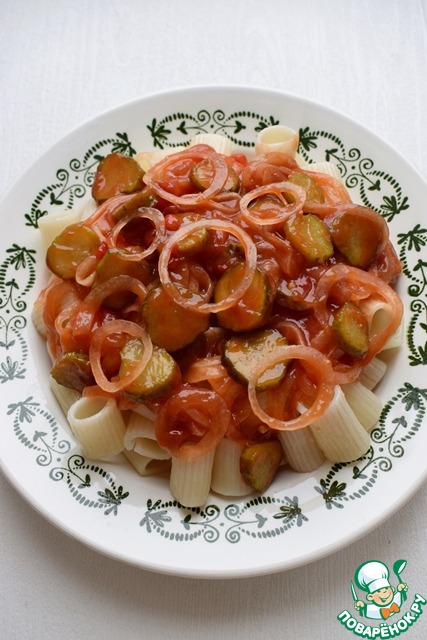 Cover pasta prepared dressing and mix. Immediately served to the table!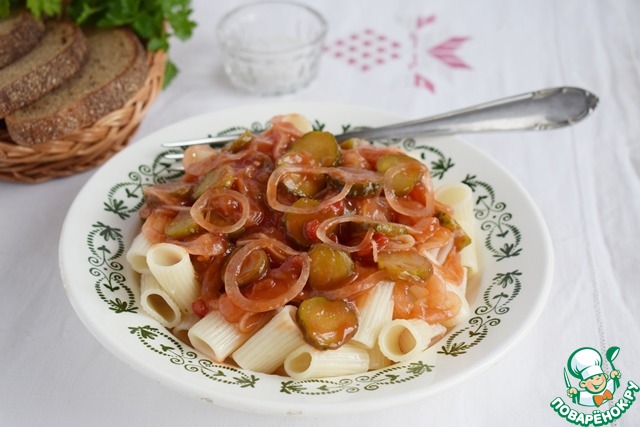 As you can see, everything is fast, simple, but sooooo delicious! Both hot and cold. Bon appétit!