Description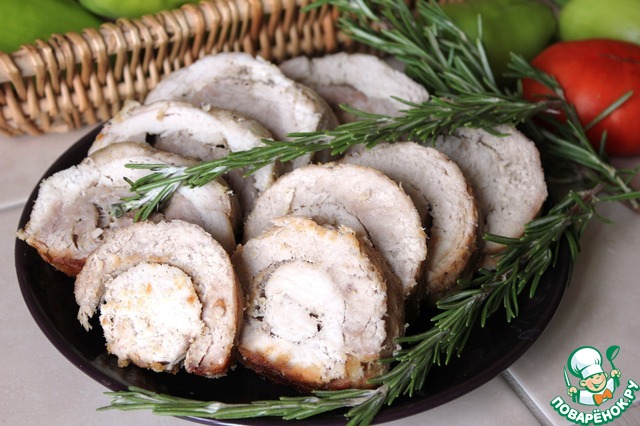 When I make this loaf, the aroma of roasted meats, rosemary and garlic is poured throughout the apartment. Home and then come running into the kitchen asking when it will be ready. The loaf turns out very tasty, juicy and soft.
Ingredients
2 piece

400 g

4 piece

4 tooth

30 ml

1 Tbsp

1 tsp

0.5 l
//= Yii::t('app', 'Total calories: ') . $recipe['ingredients']['total_calories'] ?>
Cooking
For cooking meatloaf in a slow cooker will take the toothpick and thread for the taping.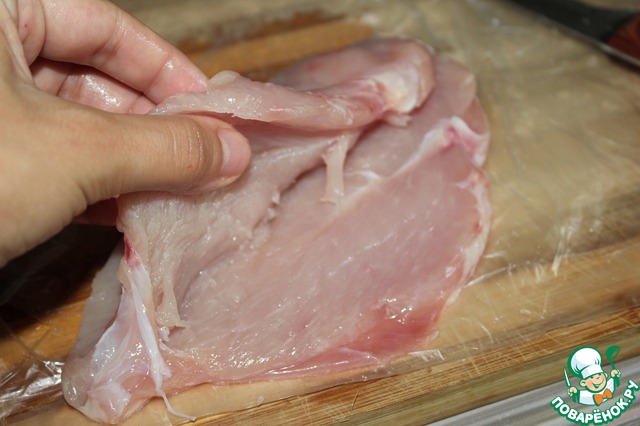 My chicken carefully and put it on the Board. I cut it lengthwise, but not completely. Unwrap his book. Then fight them (I use the Ripper for meat). Then RUB the fillets with salt and pepper, set aside on a plate.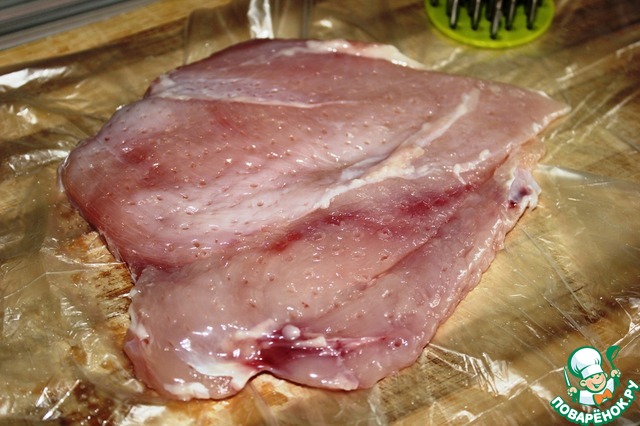 Pork is also cut along and open the book. Then discourage. If the pieces are not thick, just immediately block them. RUB with salt and pepper on all sides.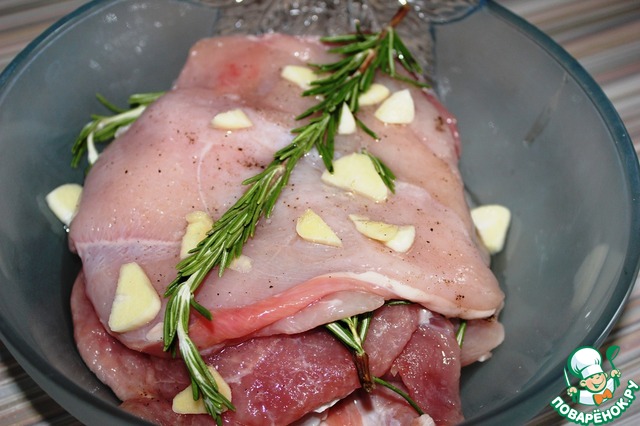 In a bowl put all the broken-off pieces of meat (alternating). Between them put sliced small pieces of garlic and sprigs of rosemary. Pour on top of vegetable oil and put in the fridge for 1 hour to marinate.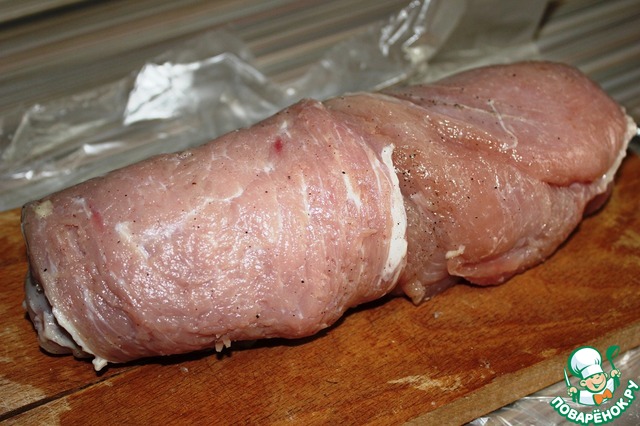 Table veiled with food film (where you will form a roll). Lay down chicken, and pork on top. I did in half; one half - chicken at the bottom, top with pork; the other half Vice versa. Pieces of meat should slightly find each other. Spin the roll, lifting the edges of the film.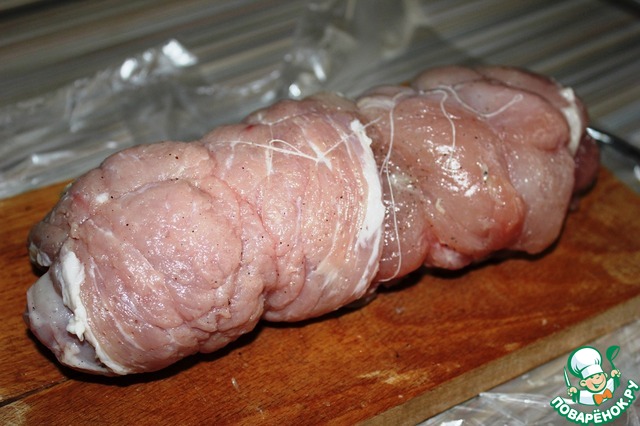 Lay it seam side down. Tightly tied with thread.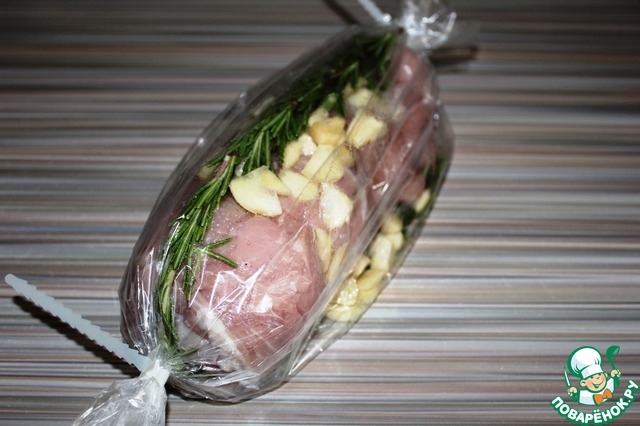 Ready to roll gently shift into the sleeve for baking. Sprinkle it with cloves of garlic, put from all sides of the sprigs of rosemary. Twist the edges of the film and fix.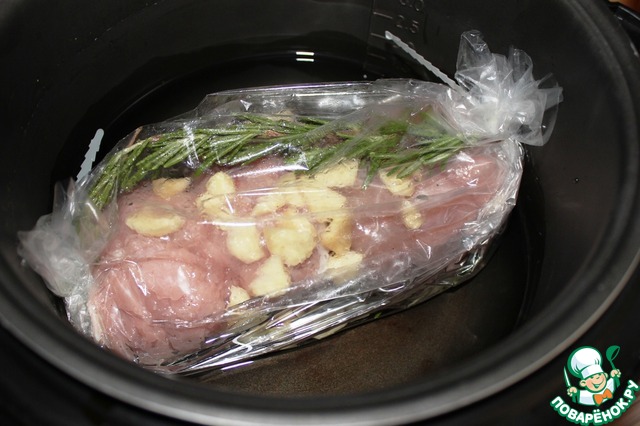 In the bowl multivarki pour water. Put the loaf (if it was long - can be a semicircle). Include multiverse mode Pastries, cooking time 1 hour 50 minutes.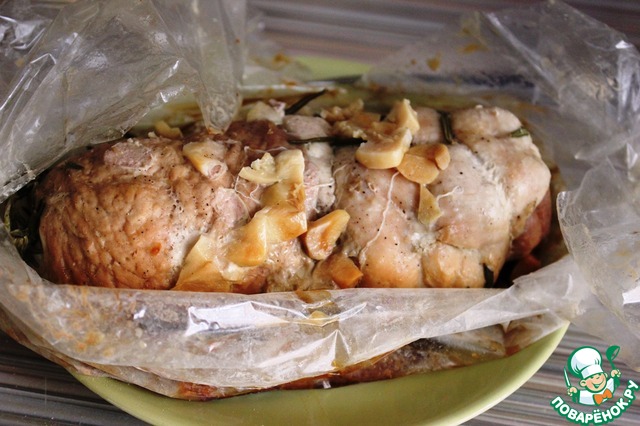 The finished loaf out of the bowl, cut the film, give to cool slightly. Shift to a plate, remove the skin.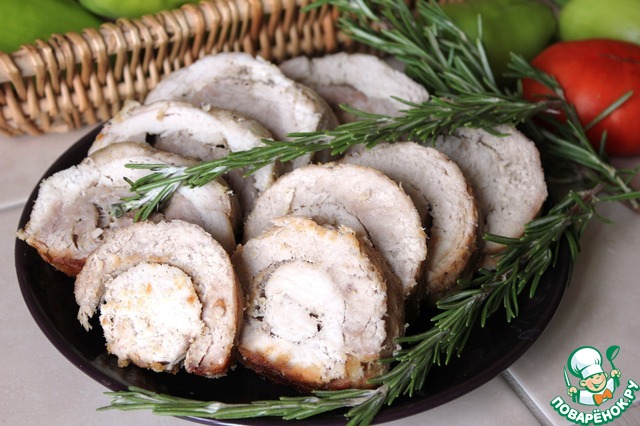 I cut into pieces, stack on a dish. Served! Bon appetit!