Description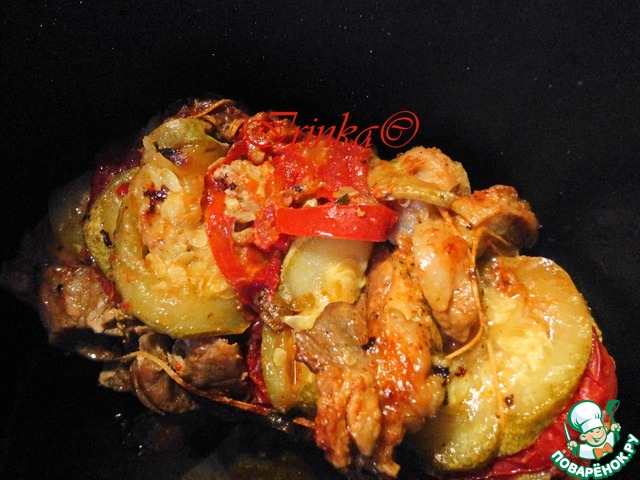 I'm sure many of you cook the meat thus-cut piece neck accordion and baked in the oven with cheese and mayonnaise. I decided to cook it in a slow cooker and make minimal calories. The result was a wonderful dish festive table, tasty meat soaked in vegetable flavors, tender and juicy!
Ingredients
650 g

1 piece

1 piece

1 tsp

2 Tbsp

2 Tbsp

1 Tbsp

2 tsp

2 Tbsp
//= Yii::t('app', 'Total calories: ') . $recipe['ingredients']['total_calories'] ?>
Cooking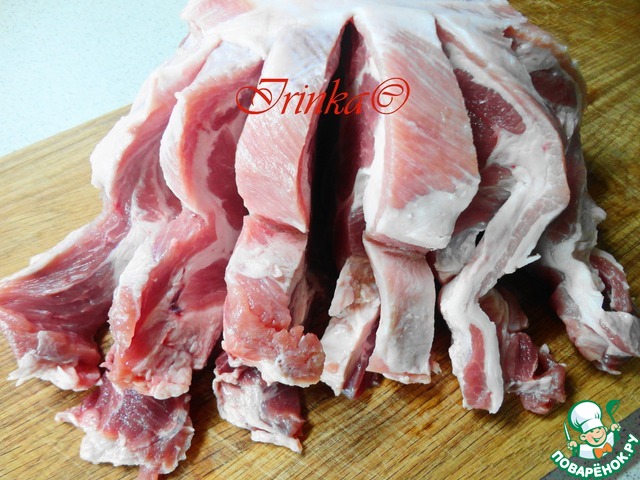 We need a cooking thread or just a harsh thread in two additions. Meat cut in slices with a thickness of one and a half cm,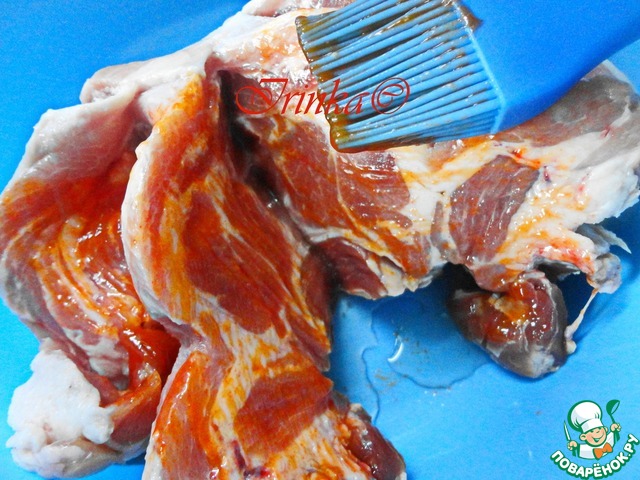 Potseluem with chili sauce,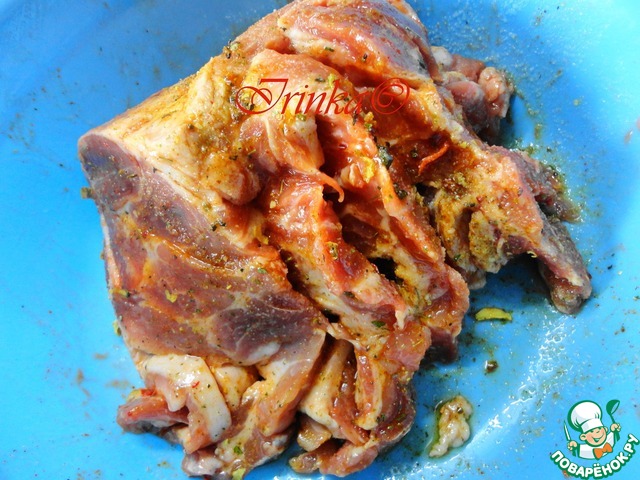 Sprinkle with spices, pour lemon juice. Put in a bowl and refrigerate for five to six hours.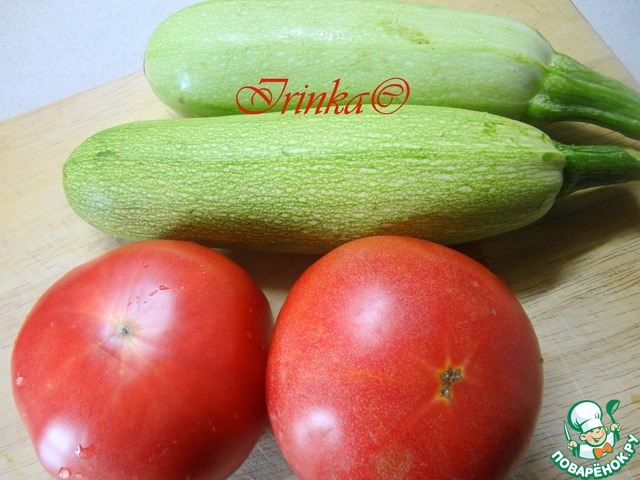 You take such marvelous vegetables.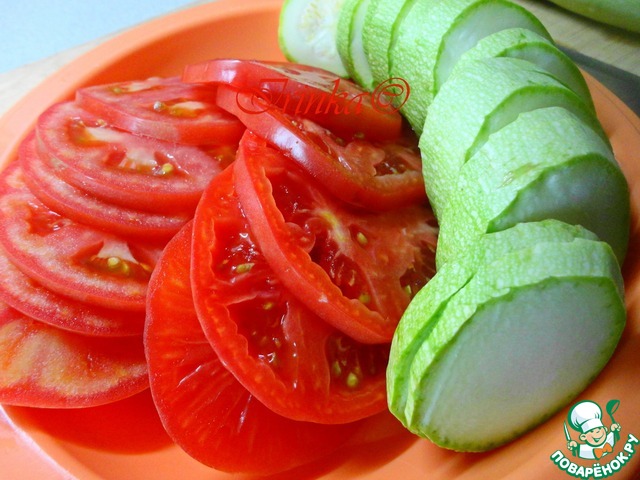 Zucchini cut into thin slices, also slice and tomato.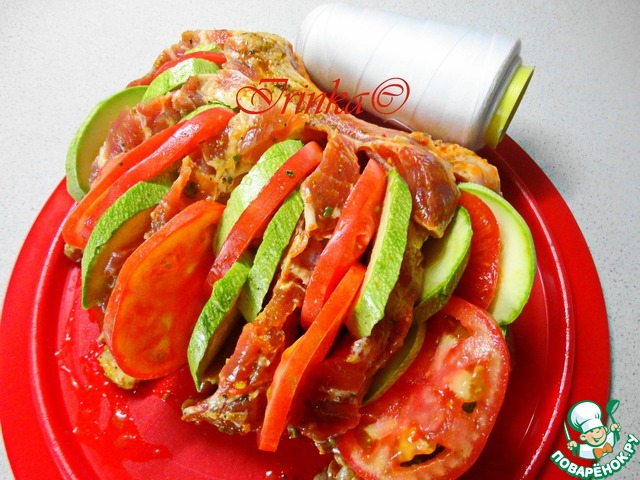 Insert the slices of vegetables between the slices of meat, potseluem.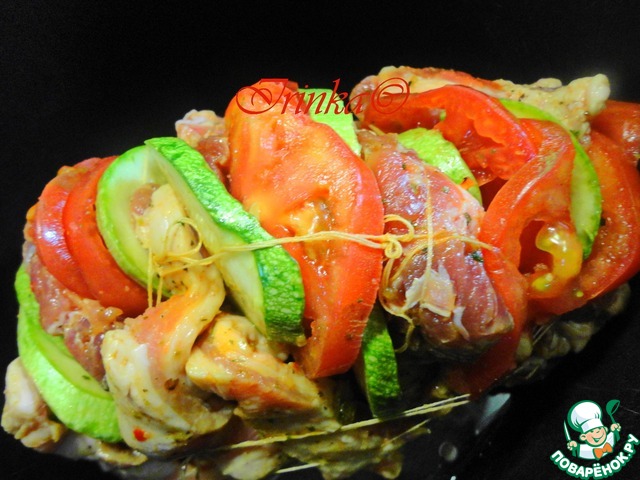 Tying the entire structure with cooking string, grease with vegetable oil, put in bowl multi. Pour the remaining marinade on top.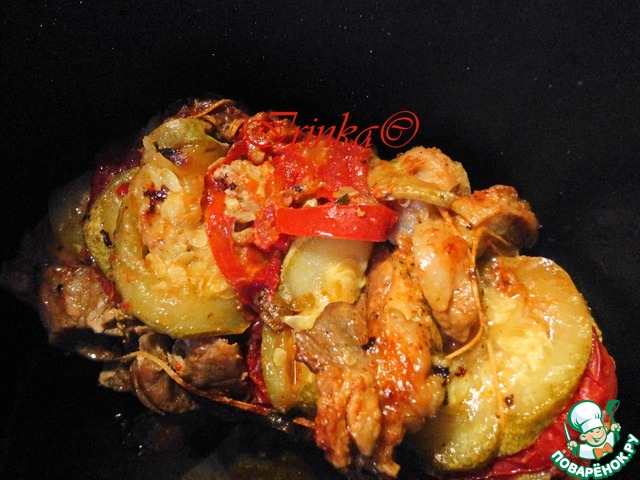 Fry two sides for five minutes with the lid open. Then put the piece "in the ass", close the lid and turn on the mode Baking for 60 minutes. Several times the meat pour the separated juice. The last 15 minutes to cook with an open valve. We get such yummy.