Description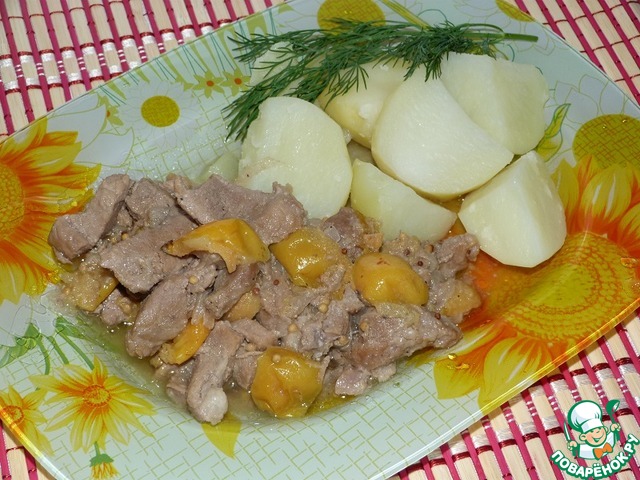 Japonica (Japan quince or Japanese) is growing in many home gardens. Japanese quince in the spring pleases us with beautiful flowers, and in autumn bright yellow small but very sweet fruit. Many believe the Japanese quince is an ornamental plant. However, this is not entirely true. To the present ive, of course, this plant has nothing to do, but nevertheless the fruit of the Japanese quince can be used for culinary purposes. Most of these, prepare jam, candied fruits, marmalade. But it is possible to prepare and meat. For example, pork. I you, dear povaryata and present. PS meat with Japanese quince I cook in a slow cooker-a pressure cooker but can be cooked on the stove.
Ingredients
500 g

1 piece

8 piece

4 Tbsp

1.5 tsp

2 Tbsp
//= Yii::t('app', 'Total calories: ') . $recipe['ingredients']['total_calories'] ?>
Cooking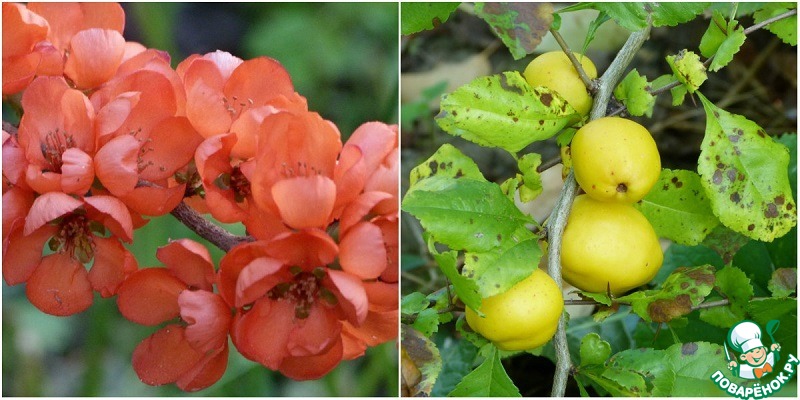 My japonica or for research - the Japan quince, in spring and autumn (now). The fruit of the Japanese quince are in diameter of 4 cm, But I have a small, about 2 cm in diameter.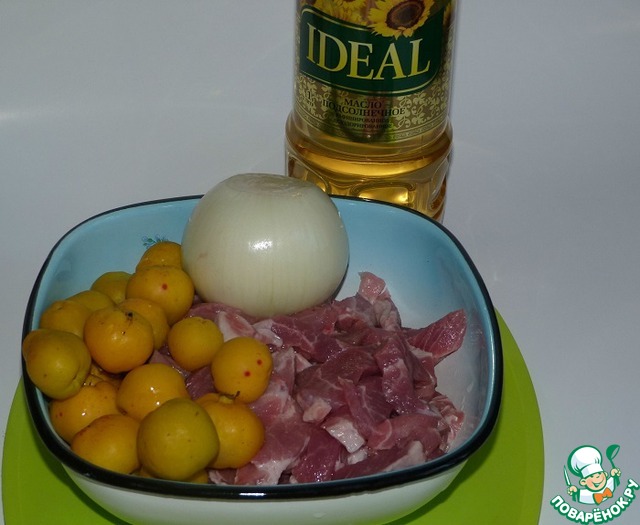 Prepare the ingredients. On there's no picture of: honey, salt, black pepper and mustard grain. Pork (fillet, neck I have) washed and cut into arbitrary pieces. Onion cut into half rings. The fruit of the Japanese quince cut into 4 pieces and remove the seeds with partitions.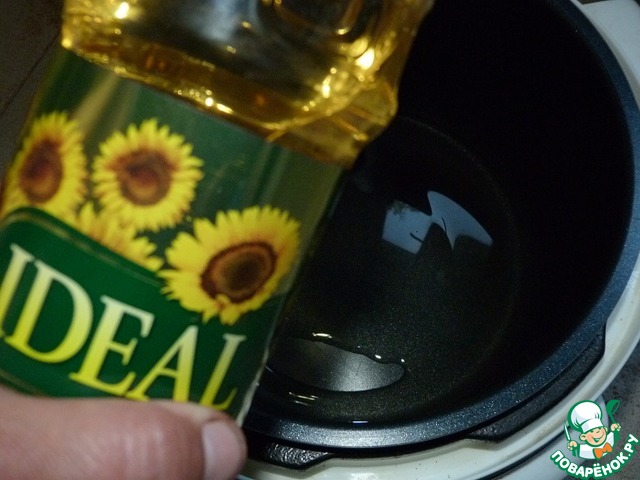 In the bowl multivarki-pressure cookers pour vegetable oil and turn on the program "Browning".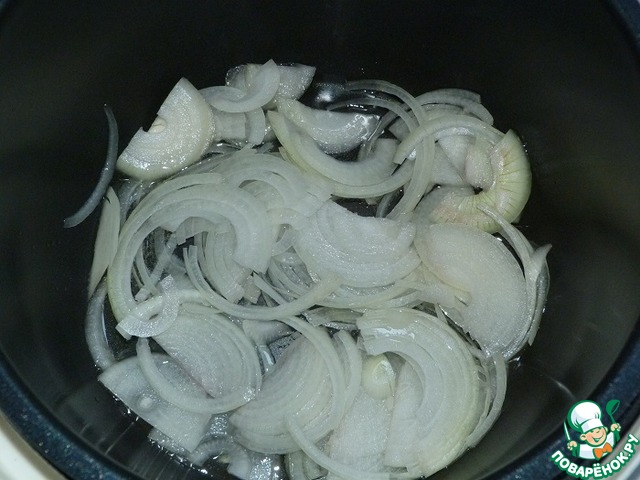 After a few minutes in the heated oil put the onion and, stirring, bring it to softness and release the juice.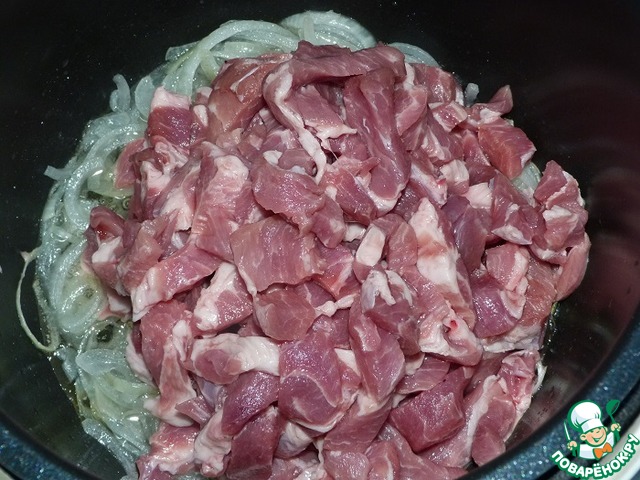 Put in a bowl the pork, stirring to bring to color change. If the program "roasting" has not yet ended, then disconnect themselves.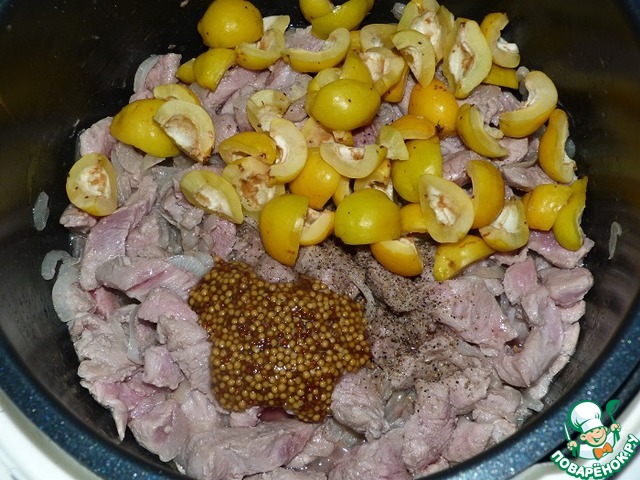 Add salt, black pepper, honey, grain mustard. And put Japanese quince. Mix everything carefully. If the onion and the meat allocated is not enough liquid, then add to the bowl a little boiling hot water (about 1/2 saltstone). The cover multivarki-pressure cookers close the pressure valve set in the closed position and turn on the program "quenching" (or any other program that is appropriate for stewing). Approximate time - 30 minutes.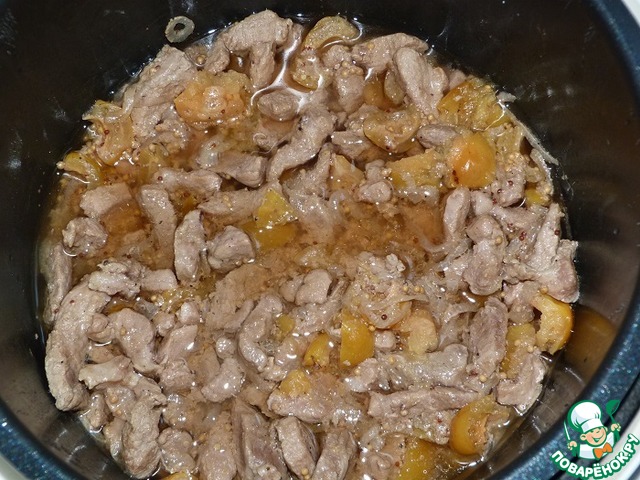 Prepare to signal. Waiting to release the pressure.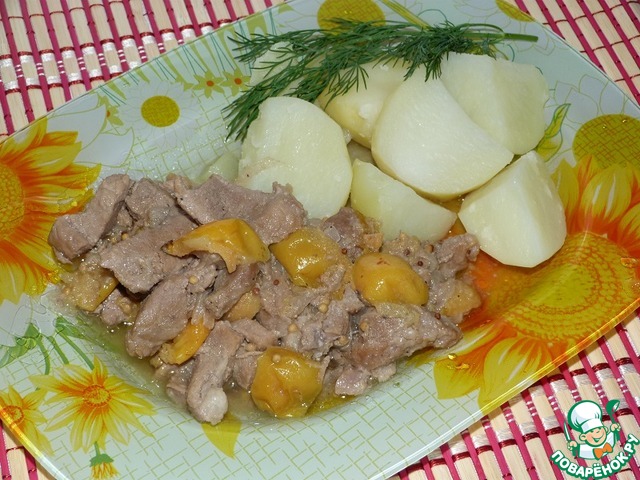 On the side I boiled potatoes. And you really according to your taste)) enjoy your meal!