Description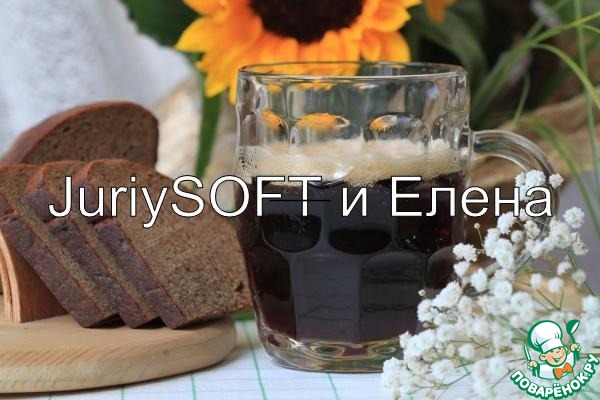 Already approaching the hottest days, and I started to prepare home brew. The recipe is very easy to prepare and takes very little time. My kvass quenches thirst, refreshes and tones. I have long wanted a closer taste sensations to draught kvass, and finally I was able to do! Because I love mathematical precision, in this recipe I strictly adhere to their electronic records, so now I can easily prepare a brew, which will always have the same taste, but most importantly, it is home... Ready output 2.5 liters of kvass.
Cooking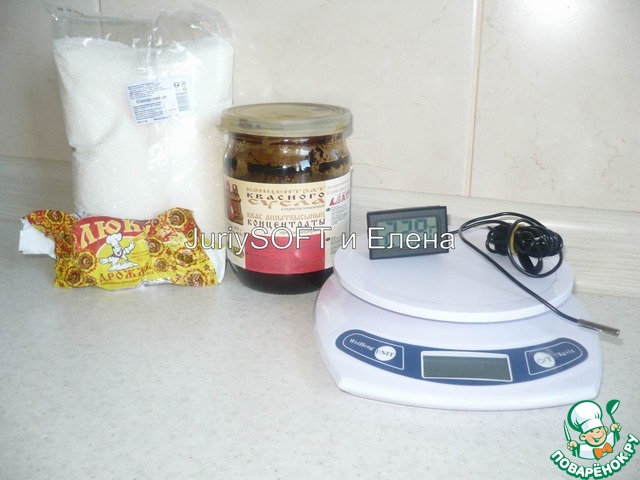 That's what I'll need for making home brew.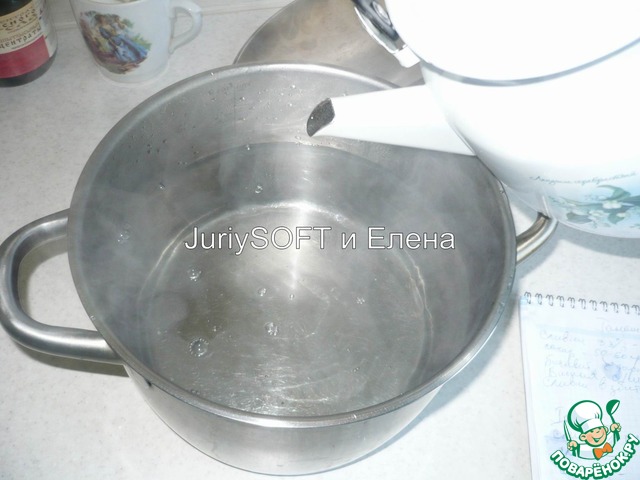 Boil a pot of water 2.5 liters. Then, pour water in the pan, which will make a brew.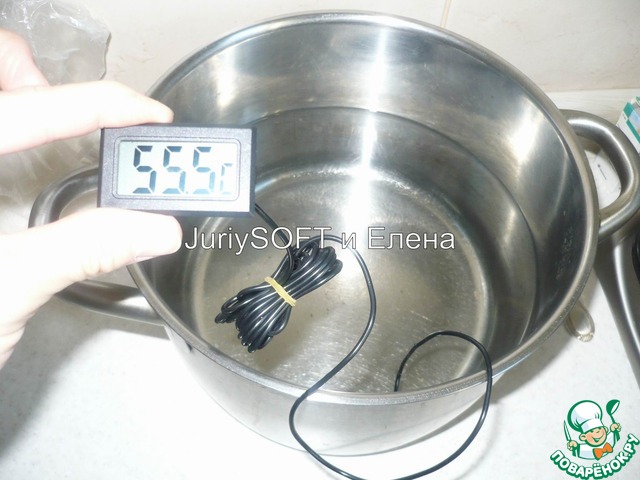 The water must be cooled to 50 degrees Celsius*. I used to make kvass by eye and measured temperature to the touch, so kvas was always very different in taste, but now I use here such an electronic thermometer, and always produce a bookmark of the ingredients when the temperature reaches 50 degrees.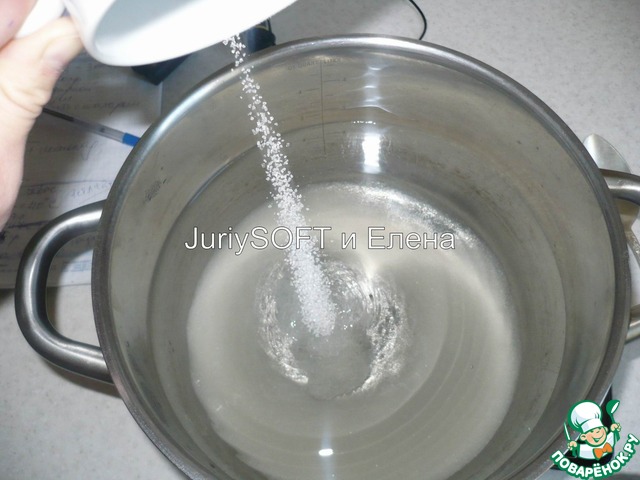 So, my thermometer fell to the level of 50C, and I fall asleep in the water first sugar - stir it with a spoon until dissolved.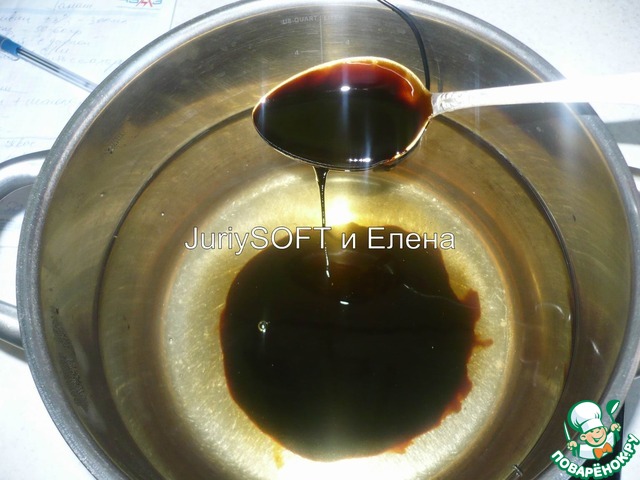 In General, while I make a bookmark of the ingredients, the water eventually cools down to 40C I* is the optimum temperature for fermentation! Next, lay kvass wort - spoon put straight into the water and wash away the rest of the wort that is stuck on the spoon.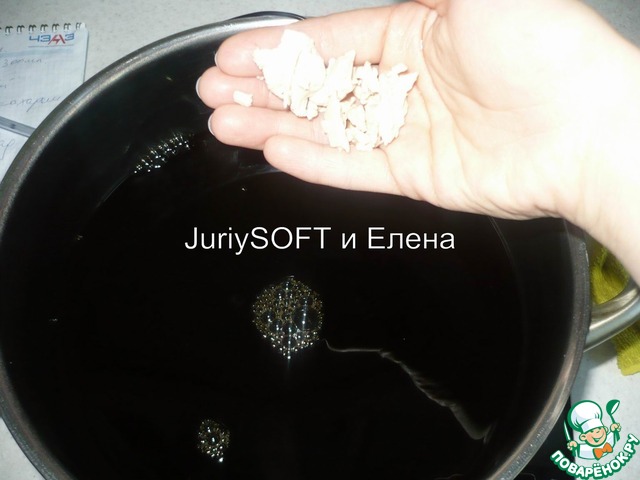 And at the end go "Live" yeast, the Foundation of the yeast should be produced, when the temperature reaches 40C*. On the "live" kvass turns out very tasty. Did a dry yeast, but the brew was not as full-bodied taste. The yeast should crumble with your hands into some private capacity (where they are easier to completely dissolve) and pour 3-4 tbsp of water from the main pan. In a separate container the yeast you need to mix well with a fork or whisk to break up lumps. Then pour this mixture into the main pot - to brew. And at the end mix well.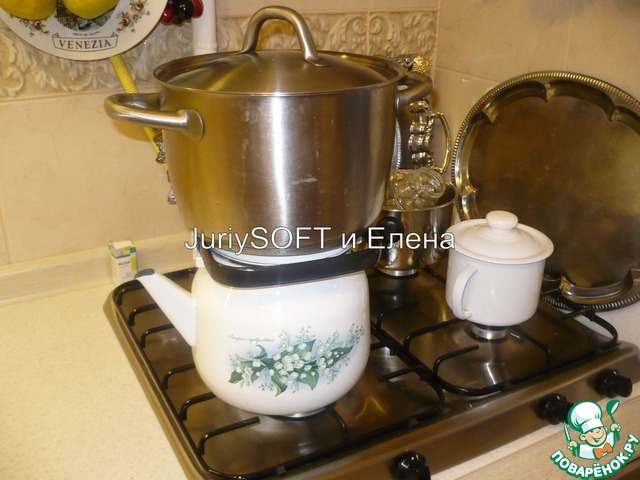 Now the pan with the brew must be put in a warm place and keep it there for 20 hours. I have a warm place in advance skypekey kettle, I flip the lid and put on top of a pot of brew. When the kettle is cold, and it is about 3 hours, then that time is enough to make the yeast "grabbed" and the brew started to ferment.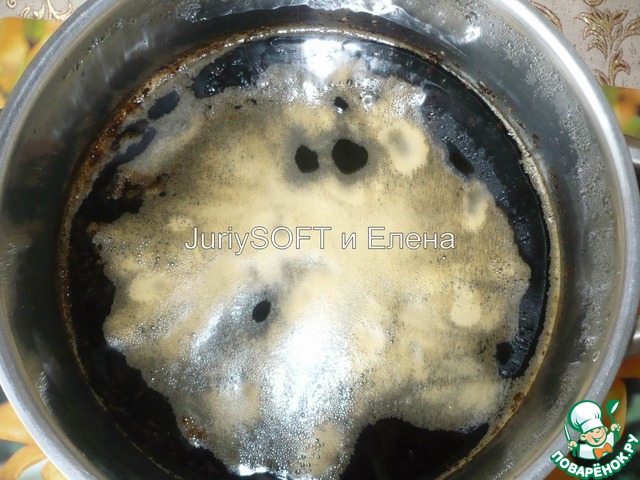 Here is my brew after 20 hours. Top appeared sparkling foam - my brew is ready!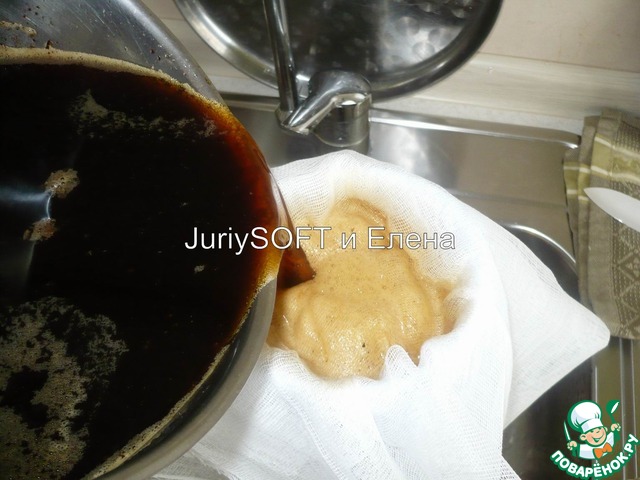 Now the brew should "merge with sediment" and pour into bottles. For this I put a funnel cheesecloth, folded in several layers.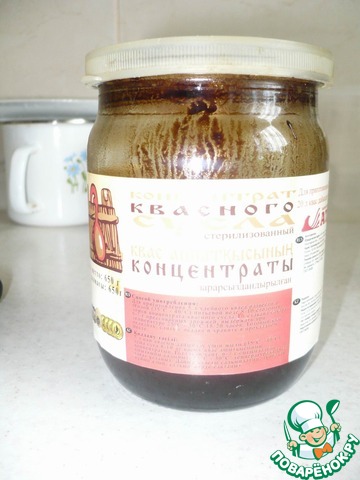 At requests of workers adding photos of kvass wort (closer!)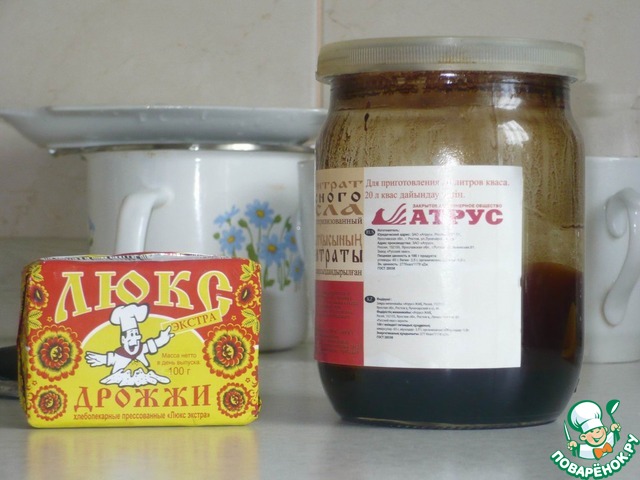 These are "live" yeast and the wort I always use!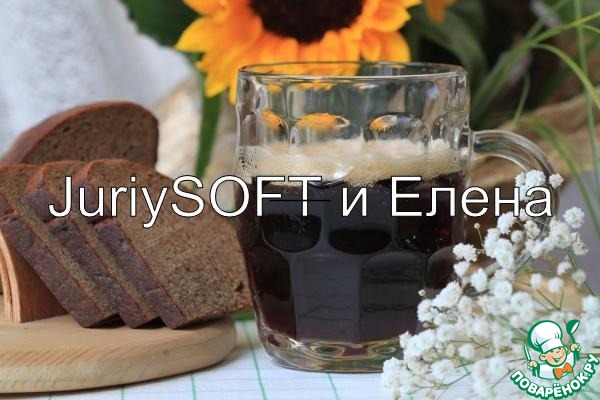 BON APPETIT, MY FRIENDS!!!