Description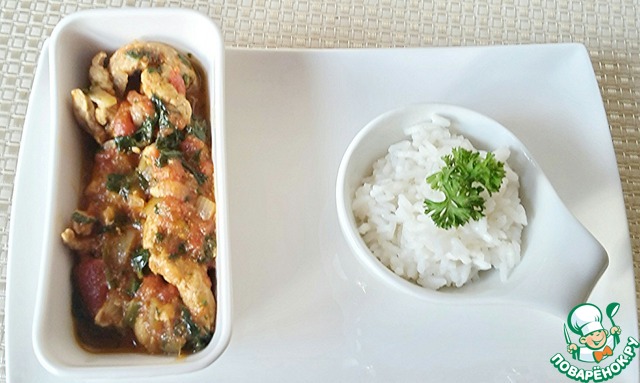 Dear cooks, are offered to taste a very flavorful dish that goes equally well in a pot on the stove and in the slow cooker, which I was prepared this time. A set of products one of the simplest, and the result is very exotic, and the dish is cooked very simply. And scents which are stunning! So some solid pros.
Ingredients
500 g

125 g

400 g

2 piece

1 tooth

1 tsp

2 Tbsp

2 tsp

2 tsp

2 tsp

150 ml
//= Yii::t('app', 'Total calories: ') . $recipe['ingredients']['total_calories'] ?>
Cooking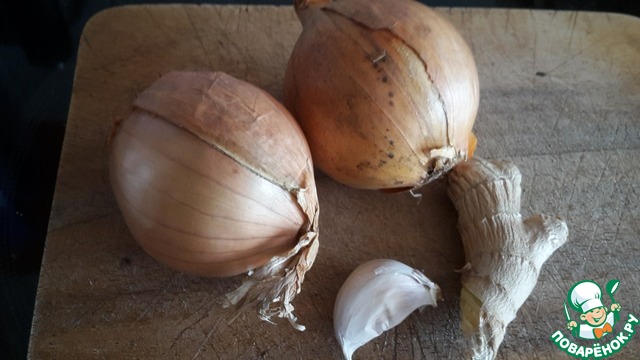 Two small onions, a clove of garlic and a small piece of ginger clean. Deverticalized cut onion, garlic and ginger RUB on a small grater. Grated ginger is supposed to be a teaspoon. Pork (my shoulder blade) to cut, as on Stroganoff - thin ribbons.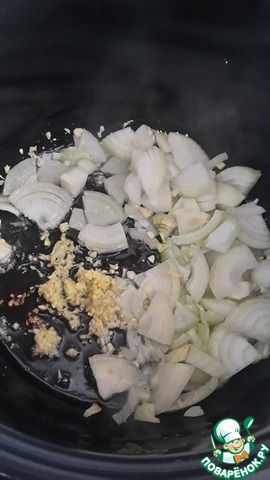 Included multivarku program "Roasting", the time 20 minutes. Onion, garlic and ginger fry for 10 minutes until Golden in vegetable oil or ghee, if such is found in the bins.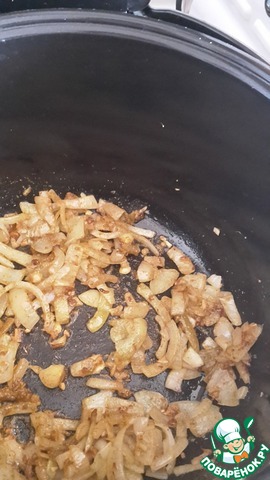 As the bow came zabolotivca, add 2 teaspoons of curry powder, give it a minute to warm up in the butter - the flavor will benefit! My curry is very fragrant, but malooly. If your curry is eye gouge, reduce the amount.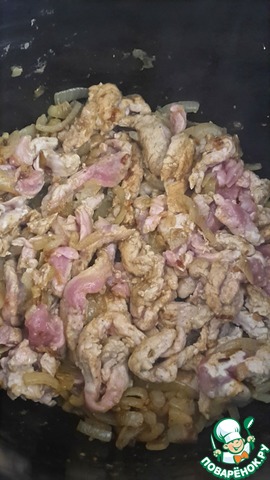 Add the meat, fry until light brown before the end of the program, stirring occasionally.
At the end of the program add 2 tsp dark cane sugar. If there is no such, we take a simple, but slightly less than, 1.5 teaspoons.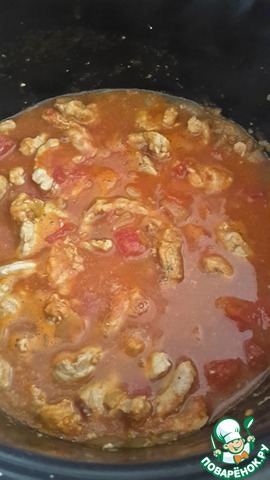 Meat pour 150 ml of boiling water and add a jar of chopped tomatoes in their own juice. Set the program "Quenching" 60 minutes by default.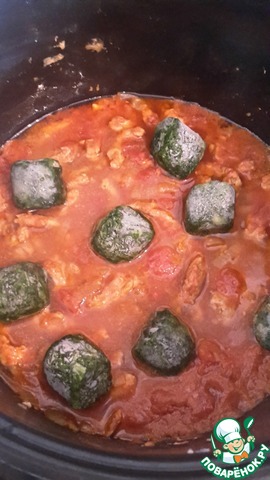 10 minutes before the end add salt and the frozen spinach. The photo shows that my frozen spinach portions the size of a walnut. In 10 minutes he manages to reach. If your frozen spinach chunks are larger, it will take more time to warm up.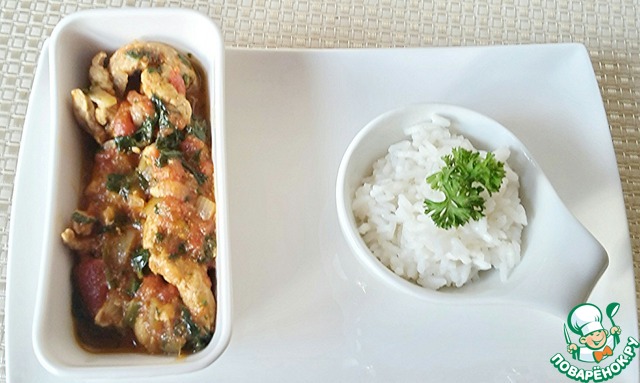 As the alarm sounds, turn off the slow cooker. Mix curry, check for salt and serve with cooked rice.