Description
Very simple and tasty dish that can be eaten alone or with any side dish! Cook it very simple, see for yourself!
Ingredients
400 g

1 piece

1 piece

1 piece

100 ml

2 Tbsp

2 Tbsp

0.5 tsp

0.5 tsp

1 piece
//= Yii::t('app', 'Total calories: ') . $recipe['ingredients']['total_calories'] ?>
Cooking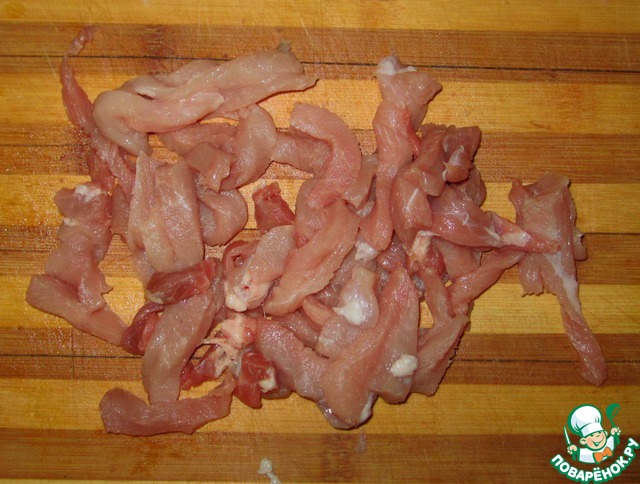 Pork wash, let dry and cut into strips.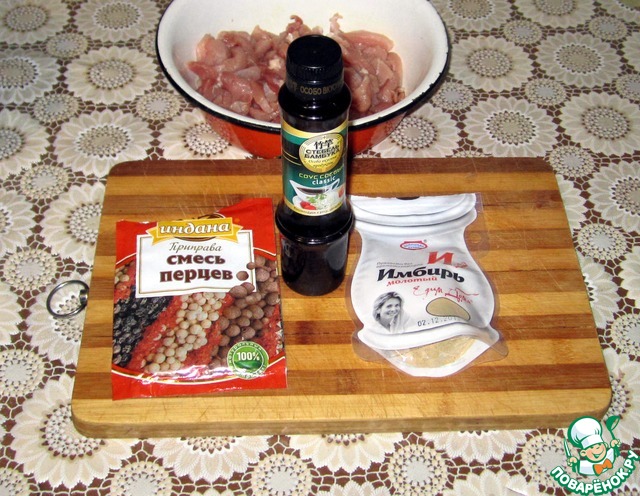 Place the pork in a deep bowl, pour soy sauce, mixed with pepper, ginger, and crushed garlic. Leave to marinate for 30 minutes.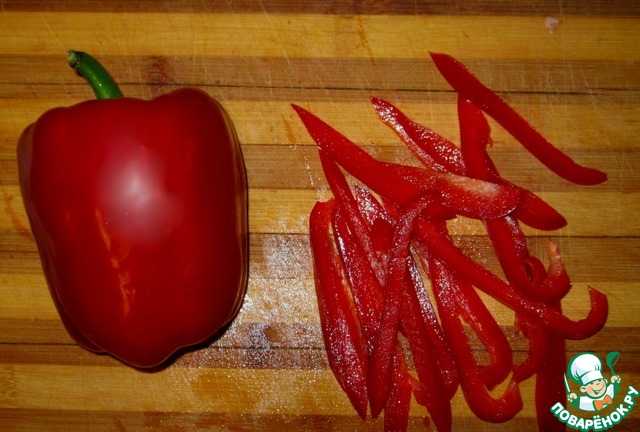 Bulgarian pepper cut into strips.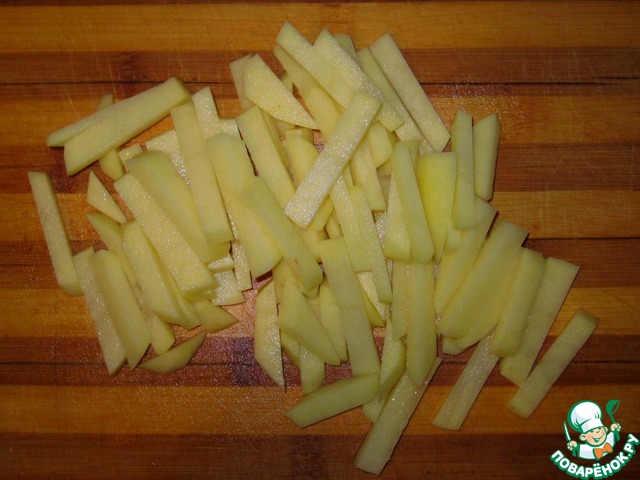 Then slice the julienne potatoes.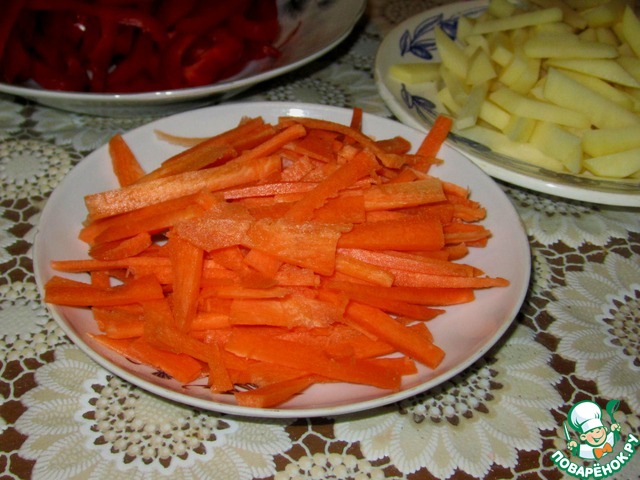 Same - carrot.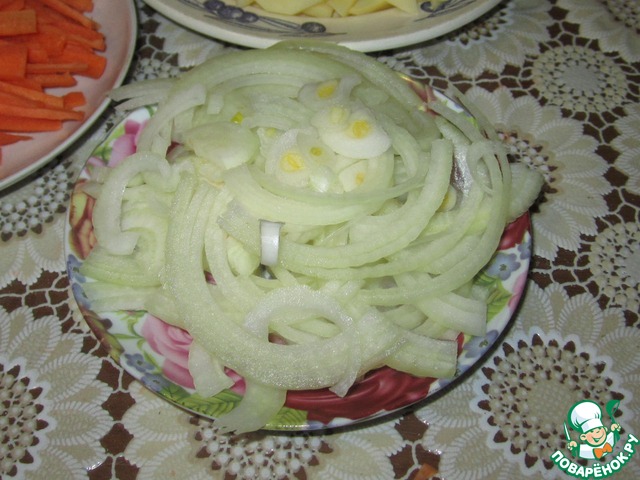 Chop the onion half-rings.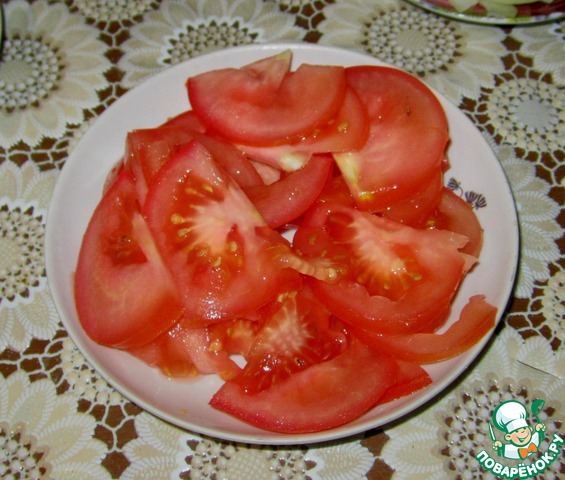 The tomato slices.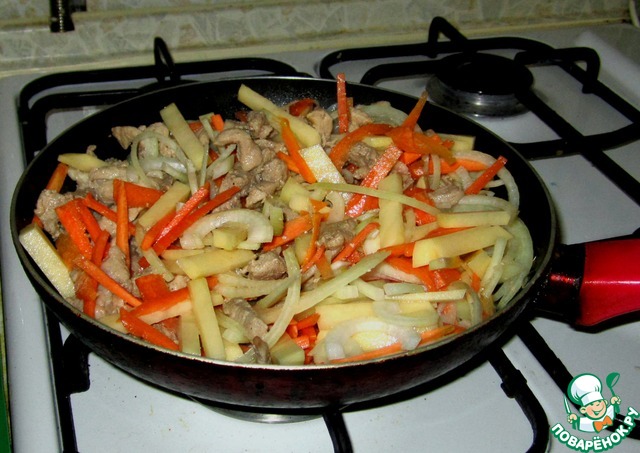 Remove the pork from the marinade and fry in vegetable oil 5 minutes, stirring constantly. Add pork vegetables (except tomato), salt and cook for another 5 minutes.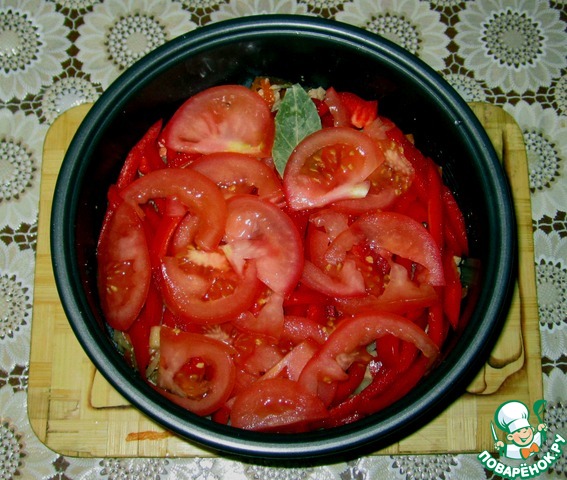 The contents of the pan to put in the slow cooker, top lay slices of tomatoes, pour hot water.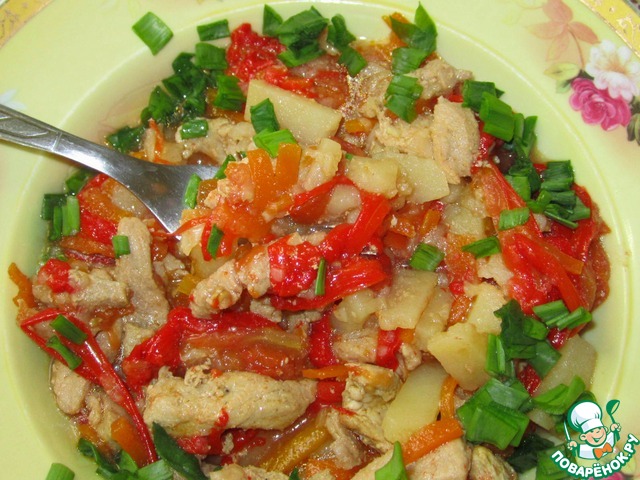 To cook in the "Baking" 35 minutes.
Bon appetit!