Description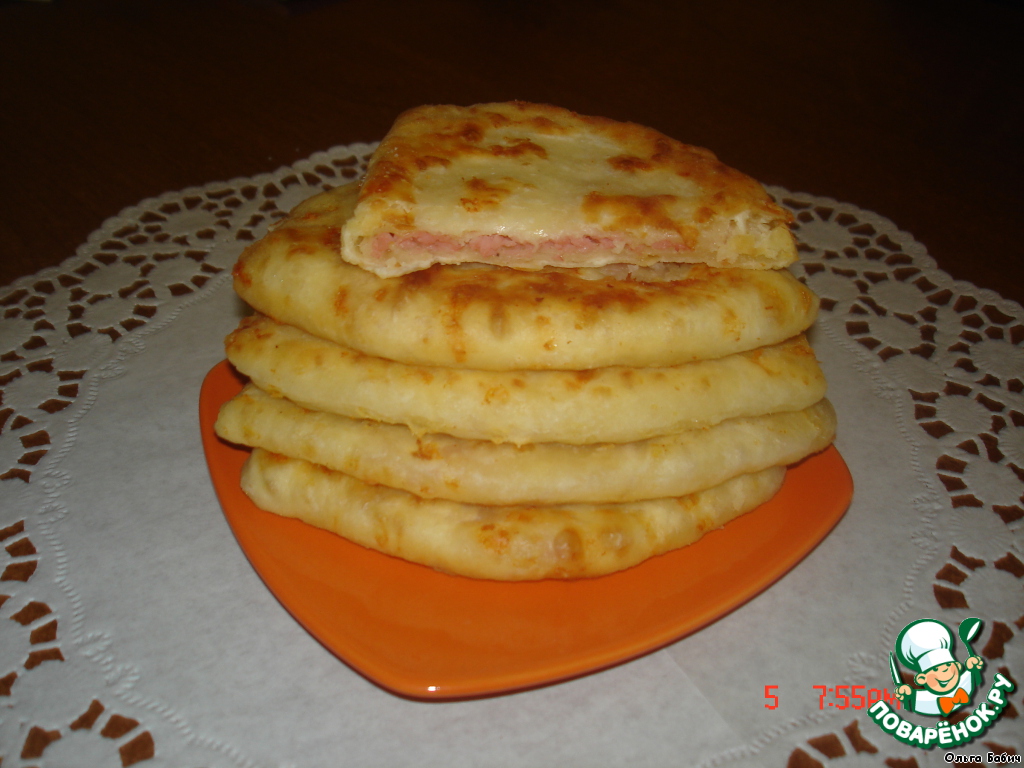 These pellet - like wand for all occasions, with any filling and without it.
Ingredients
1 cup

0.5 tsp

0.5 tsp

0.5 tsp

1 cup

1 cup

2 cup
//= Yii::t('app', 'Total calories: ') . $recipe['ingredients']['total_calories'] ?>
Cooking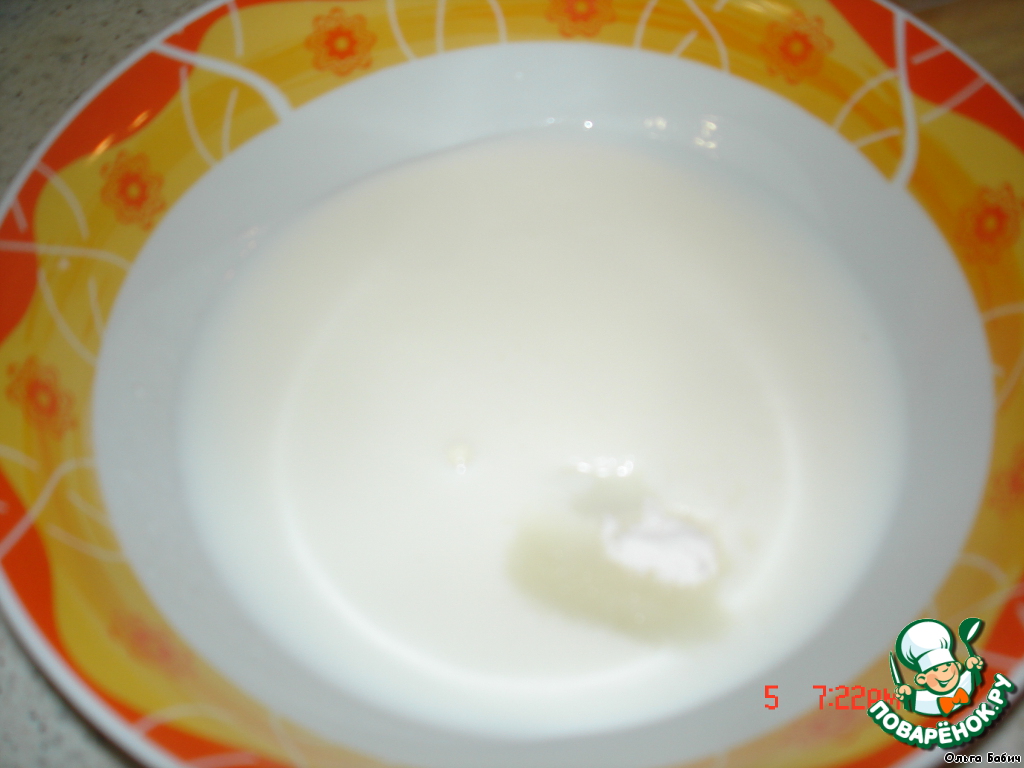 In kefir add salt, sugar, soda, mix well.
Add cheese varieties and flour. Mix well.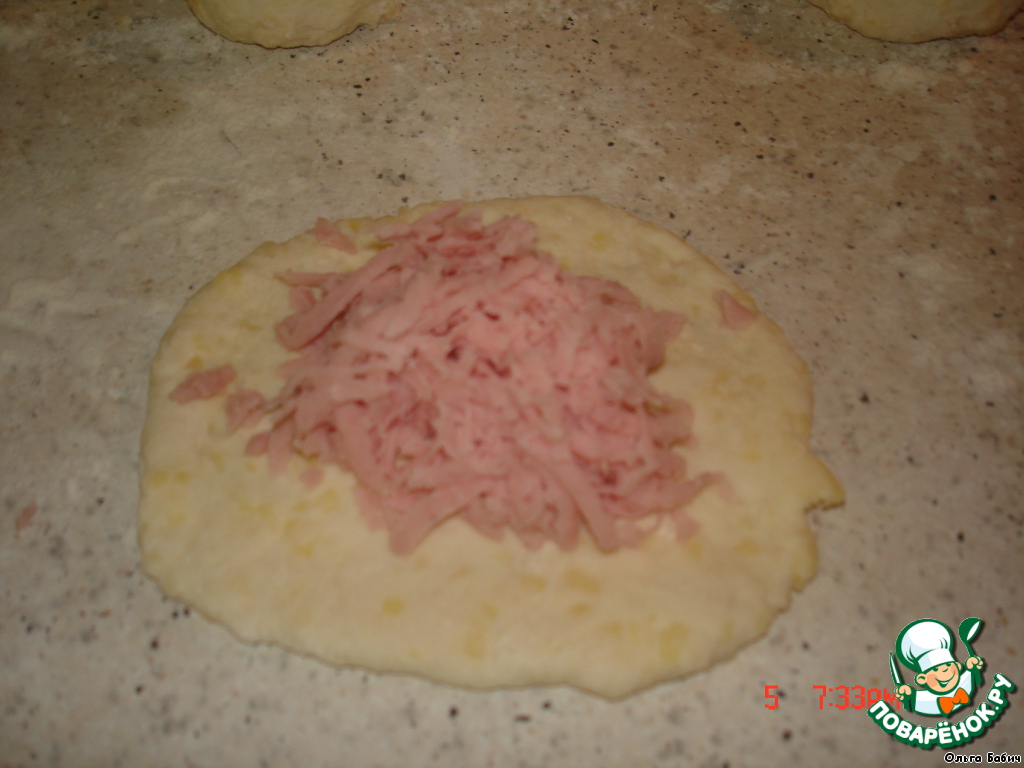 Received divide the dough into balls, roll out a small cake (you can fry them), put the filling (I - ham). You can put cheese another kind, also very tasty. Here your imagination! To connect edges and a little roll.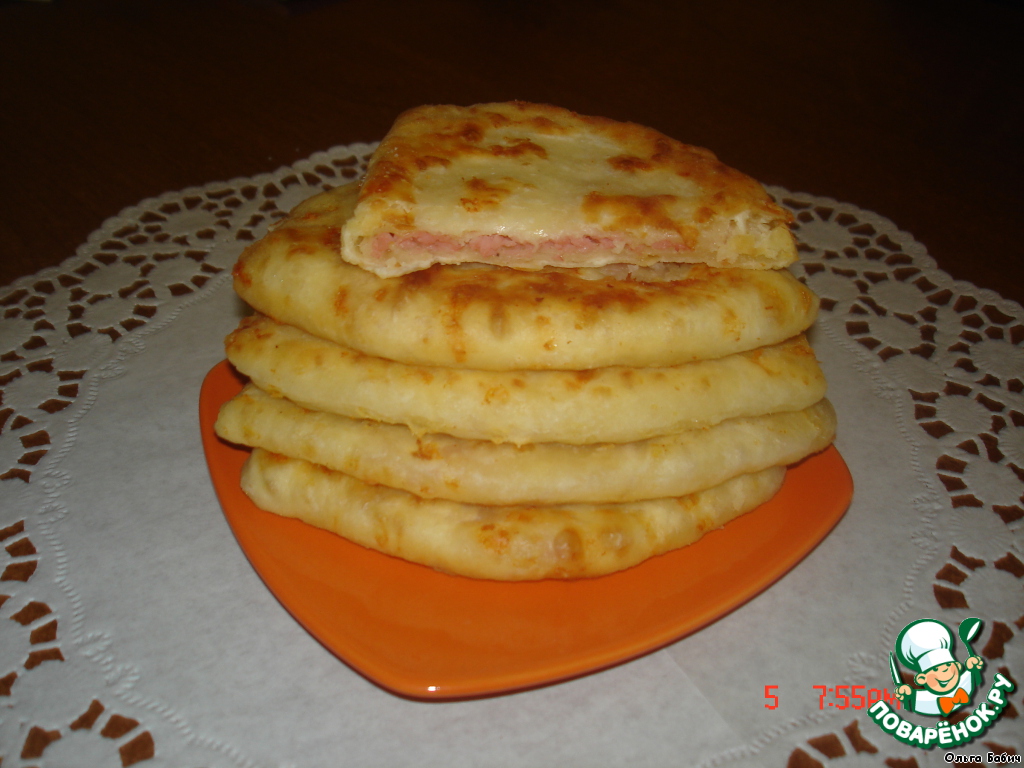 Fry in preheated pan on refined oil with 2 sides over medium heat, covered. Look through all the recipes, but no similar. That put 11 options - it is, indeed, nothing like the options!