Description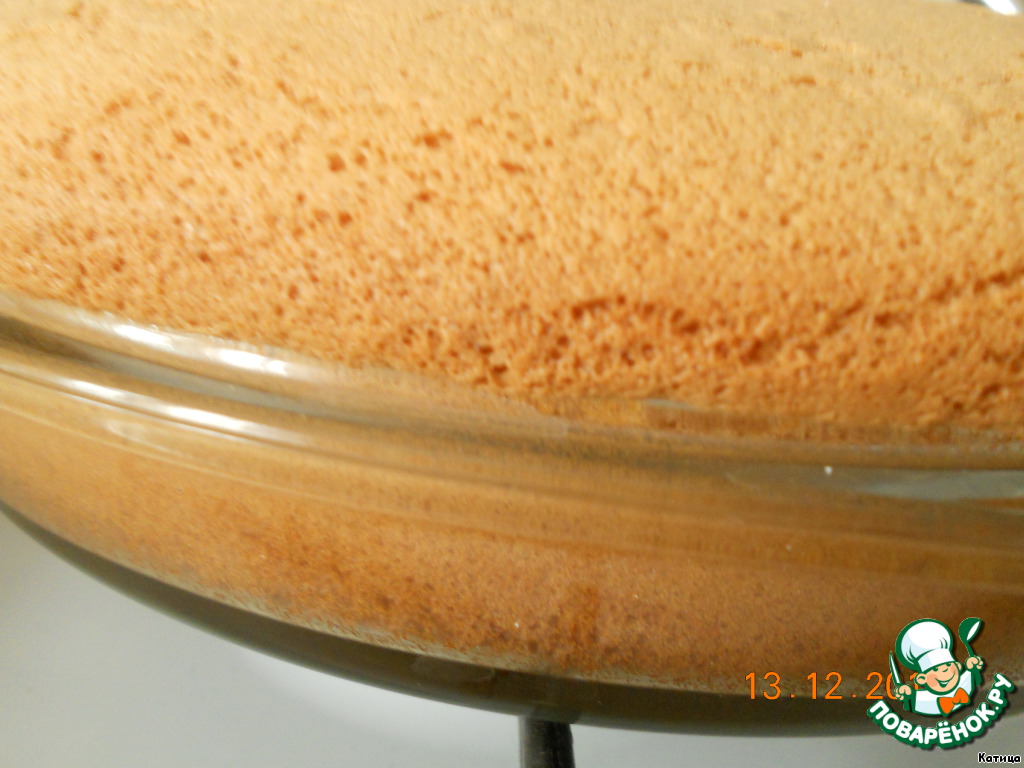 This is the secret of the sponge cake I saw in one pass with the famous chef Alexander Seleznev, decided to cook and here he is, fluffy and airy sponge cake! Great for cakes!
Ingredients
4 piece

150 g

150 g

1 tsp
//= Yii::t('app', 'Total calories: ') . $recipe['ingredients']['total_calories'] ?>
Cooking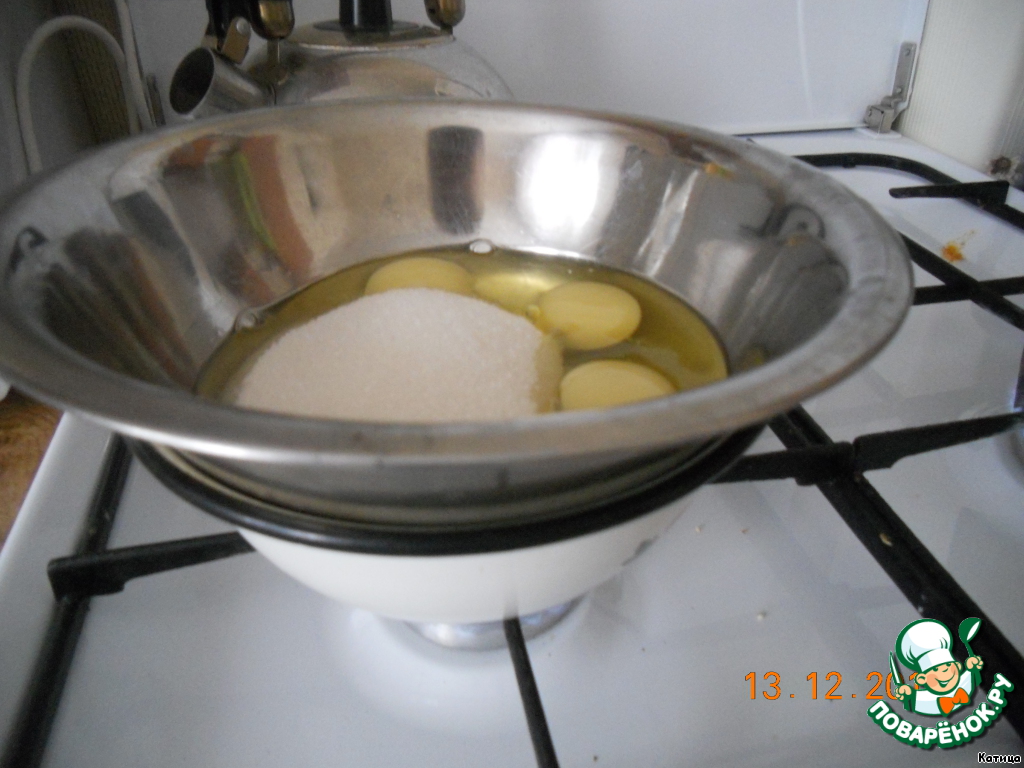 In a large bowl break all the eggs, add sugar, and put the Cup in a water bath at a slow fire.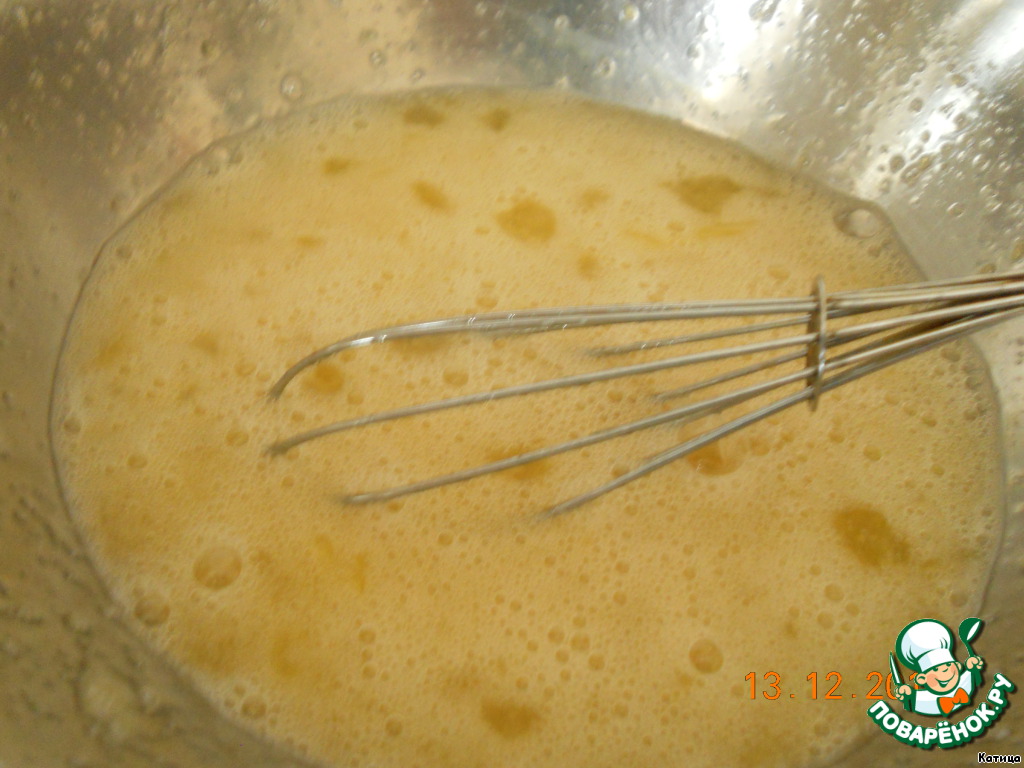 Now this mix we're going to whisk. As soon as the mass has become homogeneous and the sugar is dissolved, remove from the water bath.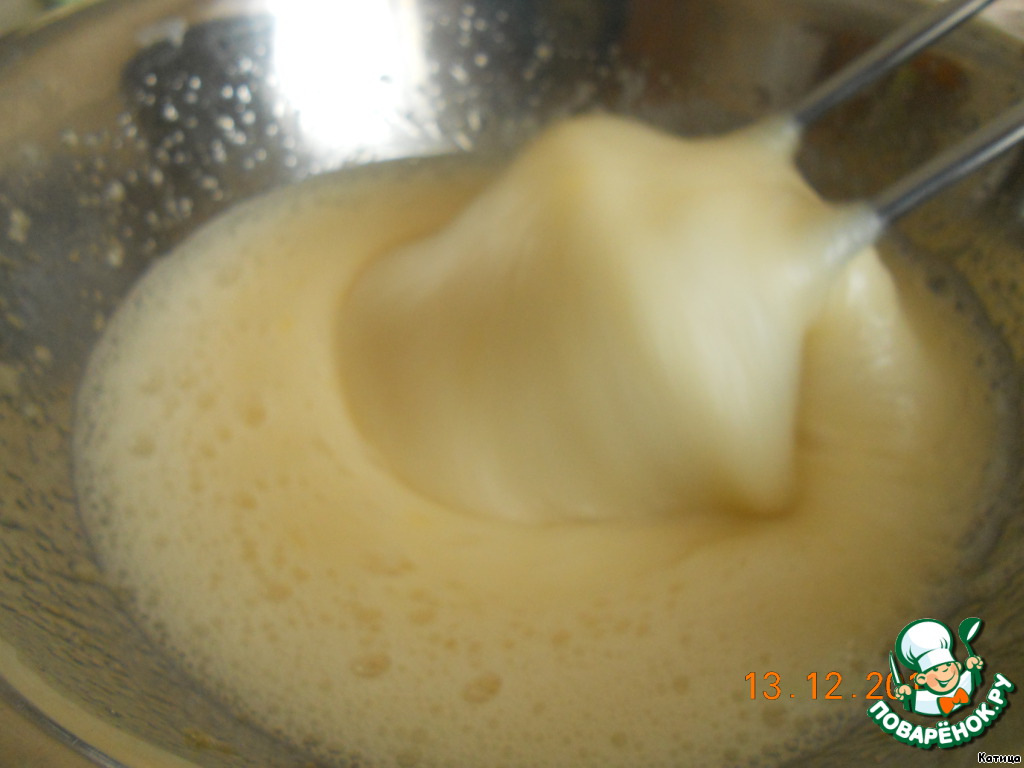 And now whisk with a mixer on highest speed, about 8-10 minutes.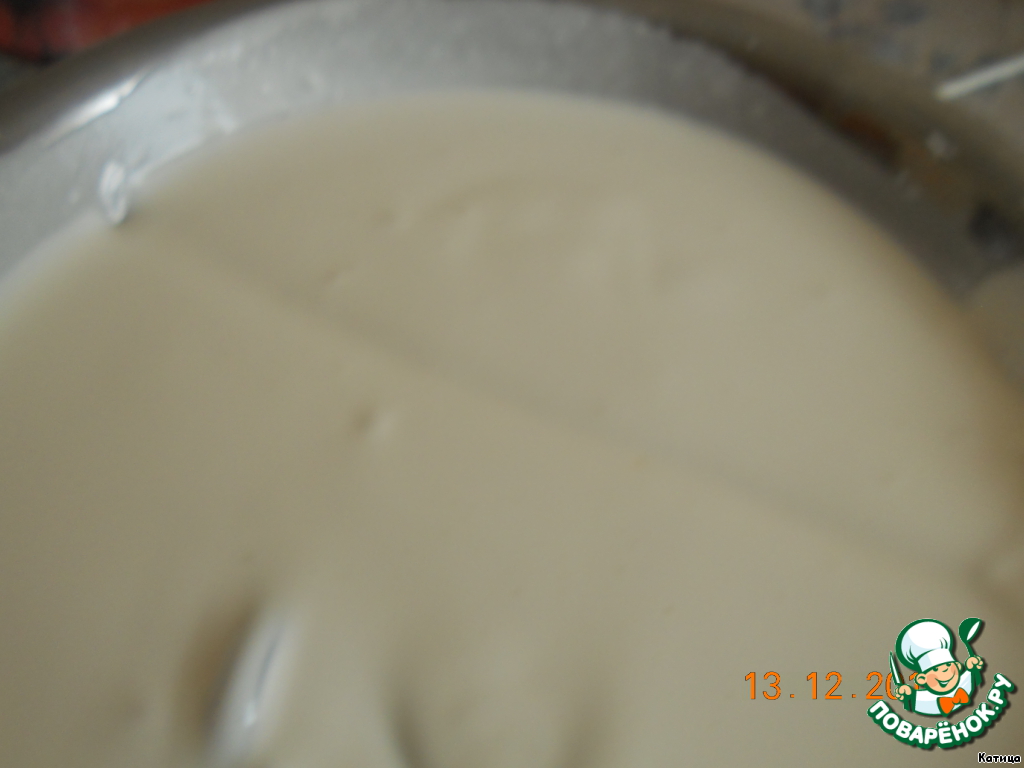 Attention, secret! Whisk the eggs until, to, by swiping your finger across the beaten ground, left a groove like this, did not disappear. This means that the eggs are beaten, as it should!!!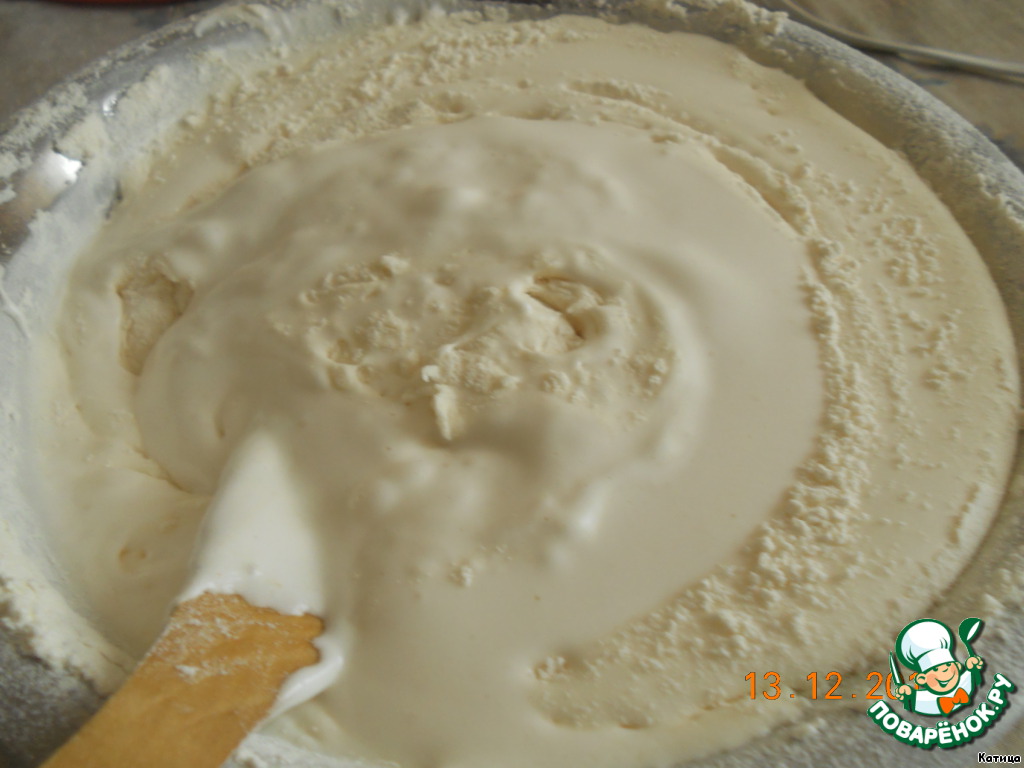 Add sifted flour with baking powder, stir from top to bottom.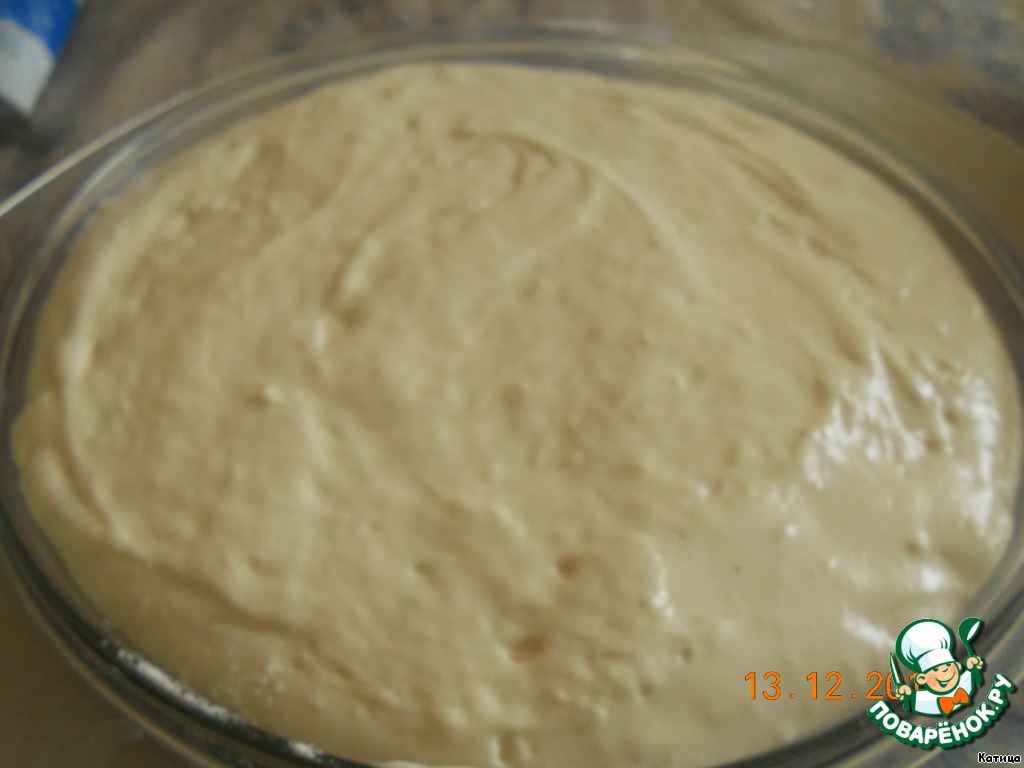 We shift the dough in a greased and bake in the oven at 200 C for 20-25 minutes.
Readiness biscuit check with your hands instead of a wand. If you get the cake from the oven, this cake will fall ever!!! So, check the readiness of the hands. Lightly press your hand on the biscuit - he should be back in place like a sponge. This means that the sponge is ready, and if a hole remains, then I have to take a little in the oven!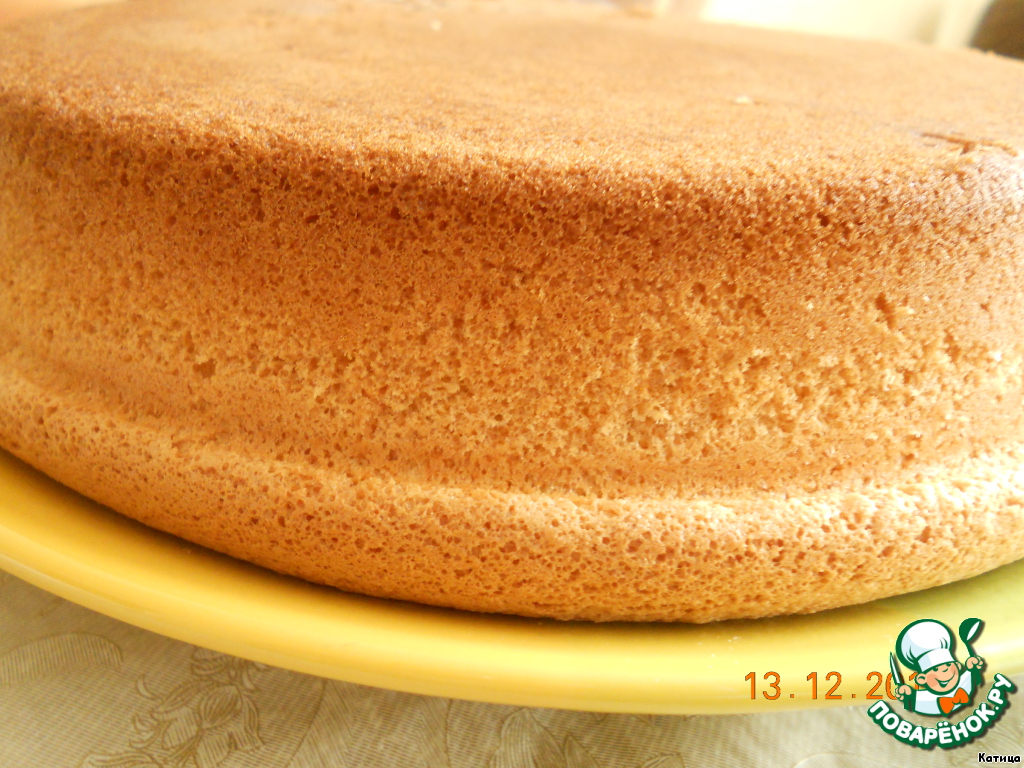 I got such a high!!! It can be cut into 2 or 3 parts and continue to use as you wish!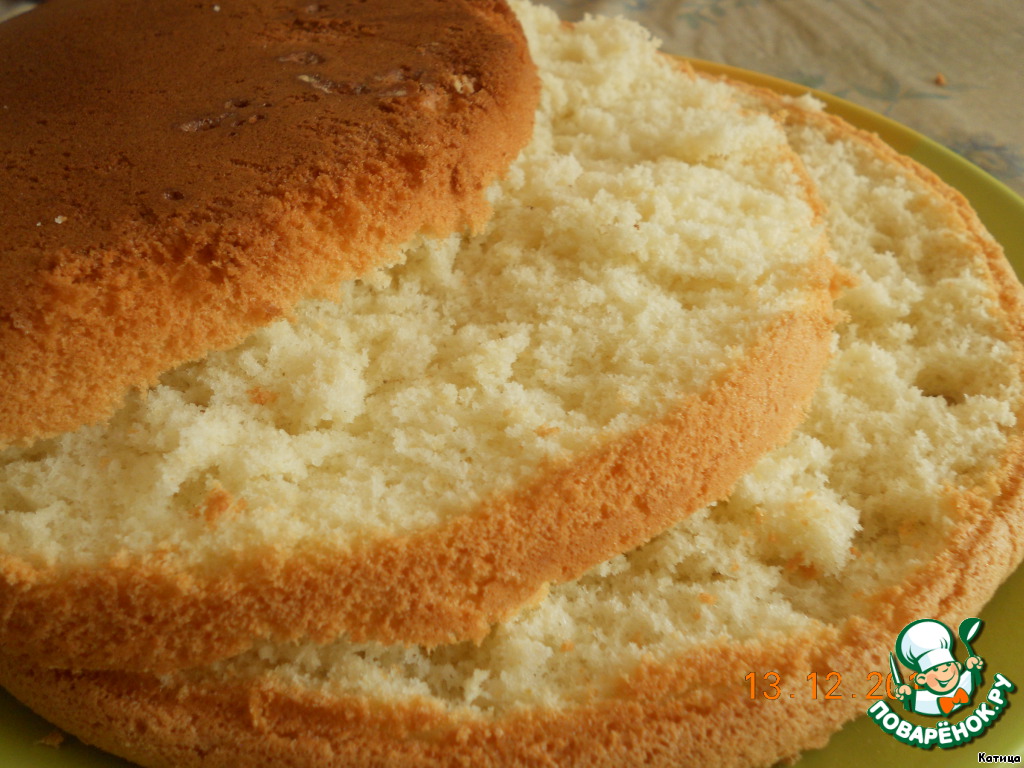 In the context of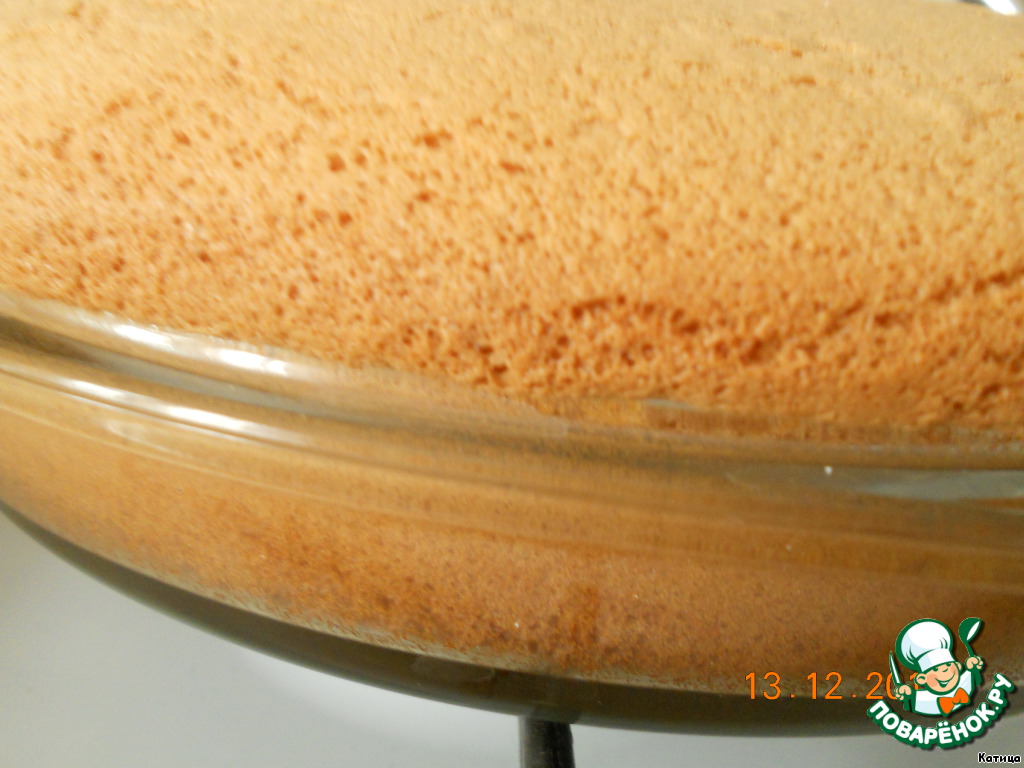 Another note to the cooks. This cake can be baked and the half of the ingredients, i.e. 2 eggs, 75 gr of sugar and 75 gr of flour, baking powder 0,5 tsp will not be less magnificent cake. Only to cut you in 2 pieces, and form for baking to use 18 -20 -22 see