Description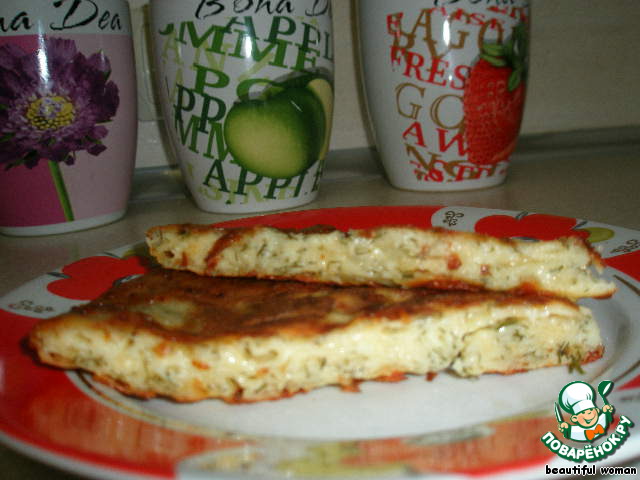 Girls, I hasten to offer for your consideration a marvelous recipe for Khachapuri. The author of sangari I am immensely grateful for such a wonderful recipe! To prepare very quickly for Breakfast or dinner, with tea or coffee is a godsend. Highly recommend to try. Come in, please.
Ingredients
200 g

100 g

2 piece

200 g

2 Tbsp

2 Tbsp
//= Yii::t('app', 'Total calories: ') . $recipe['ingredients']['total_calories'] ?>
Cooking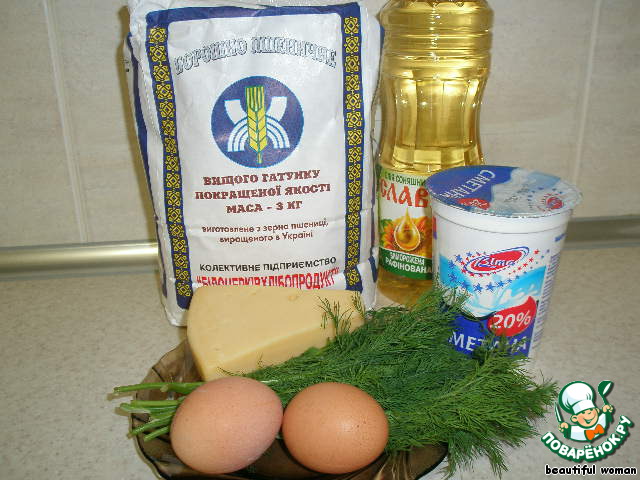 The products we need.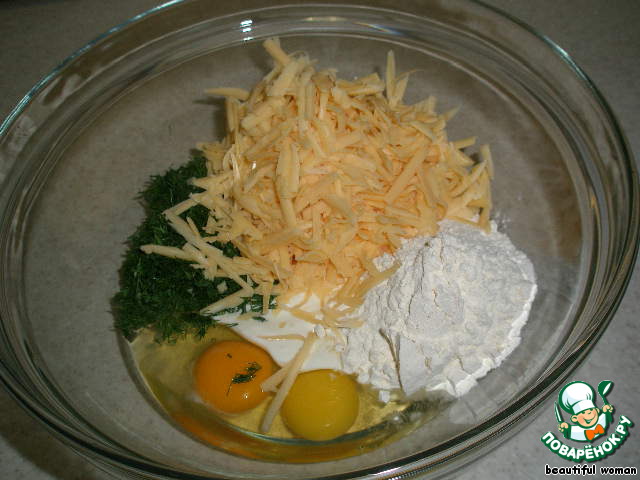 Spread all products at once: grated cheese, two eggs, sour cream, nashinkovanaya dill and two tablespoons with a large heap of flour. In my case cheese "Maasdam", it is very fragrant.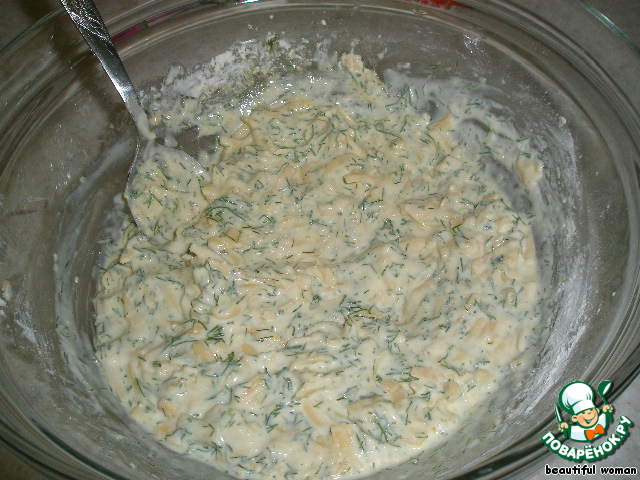 Mix with a spoon until a homogeneous mass, without fanaticism. No need to whip. This is the beauty of the recipe. And the result is just fantastic! You see for yourself.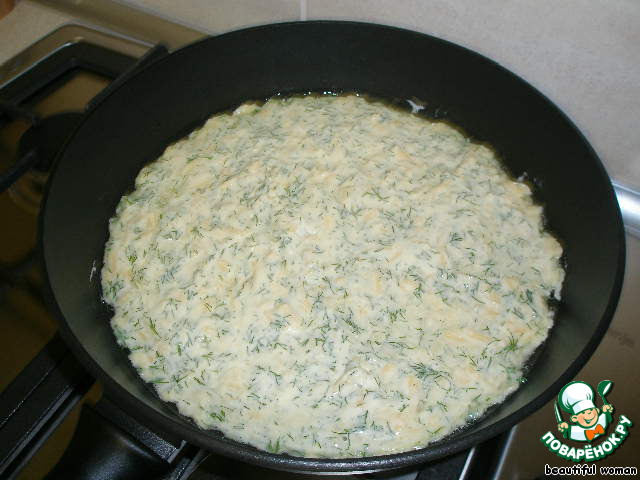 Pour into the pan vegetable oil and spread cheese mass.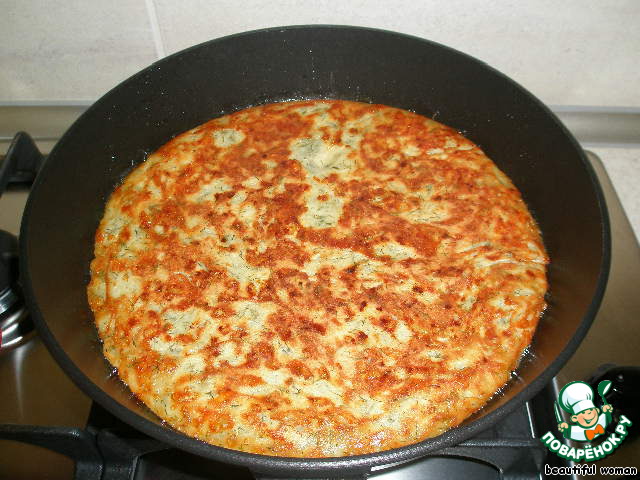 Fry until Golden brown on both sides in medium heat. The first side to fry under the lid, then gently turn over and fry without a lid. A total of 12 minutes.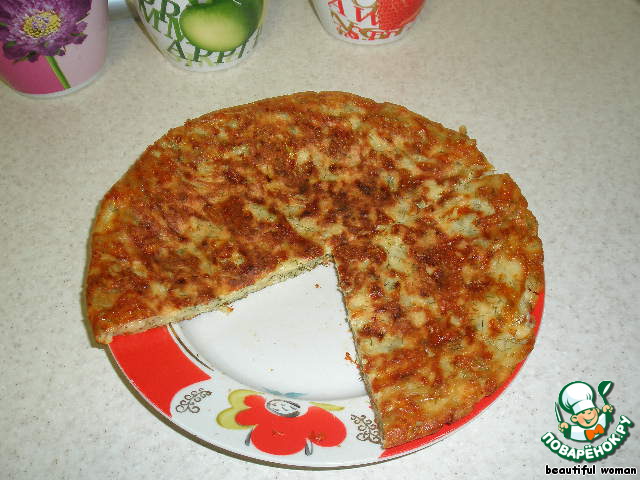 Spread on a plate and cut off fragrant pieces.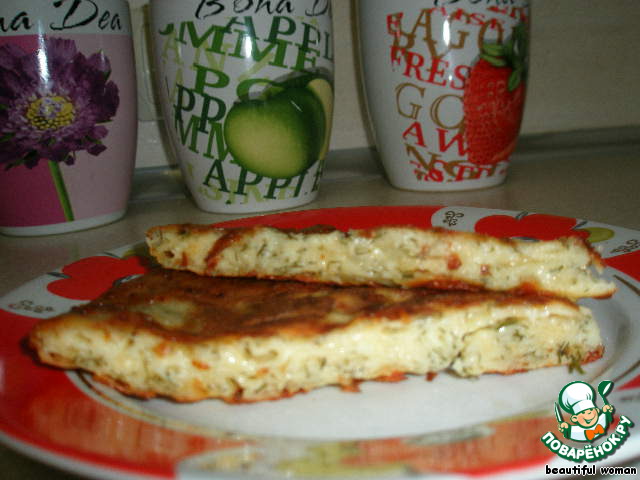 Here they are in context. Photo is not very good, but I think you will have an idea. Help yourself to health!