Description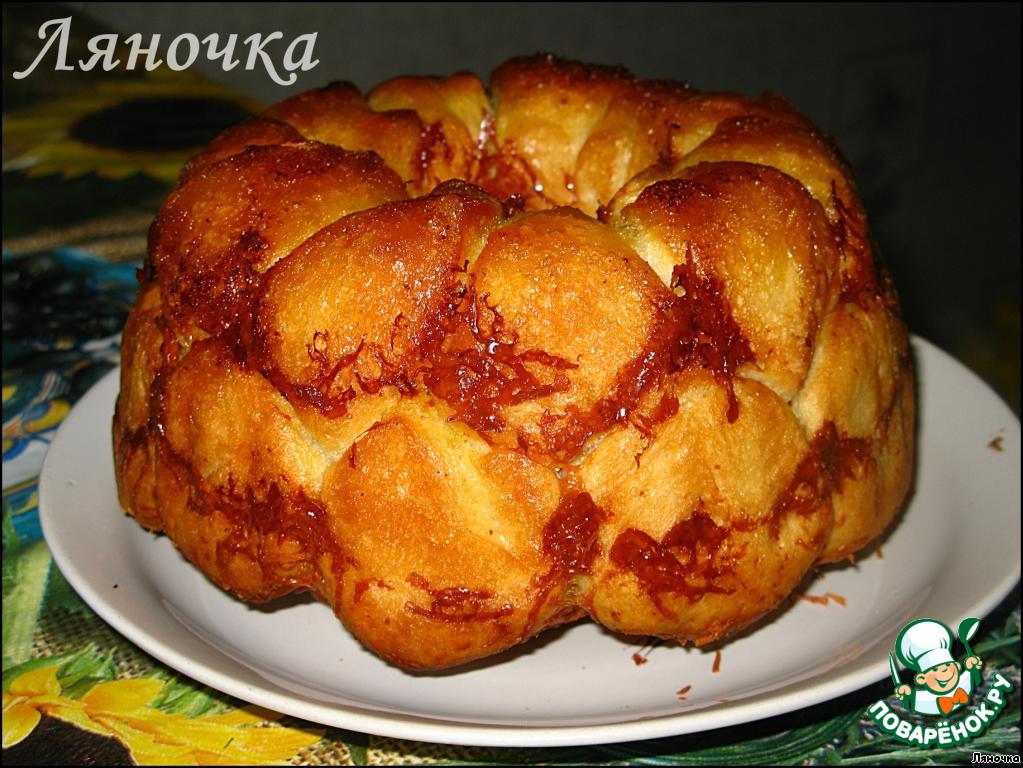 Yummy bread! With mind-blowing aroma and a wonderful taste! I advise you to definitely cook and enjoy this miracle.
Ingredients
350 g

250 ml

0.66 Tbsp

1.5 tsp

8 Tbsp
//= Yii::t('app', 'Total calories: ') . $recipe['ingredients']['total_calories'] ?>
Cooking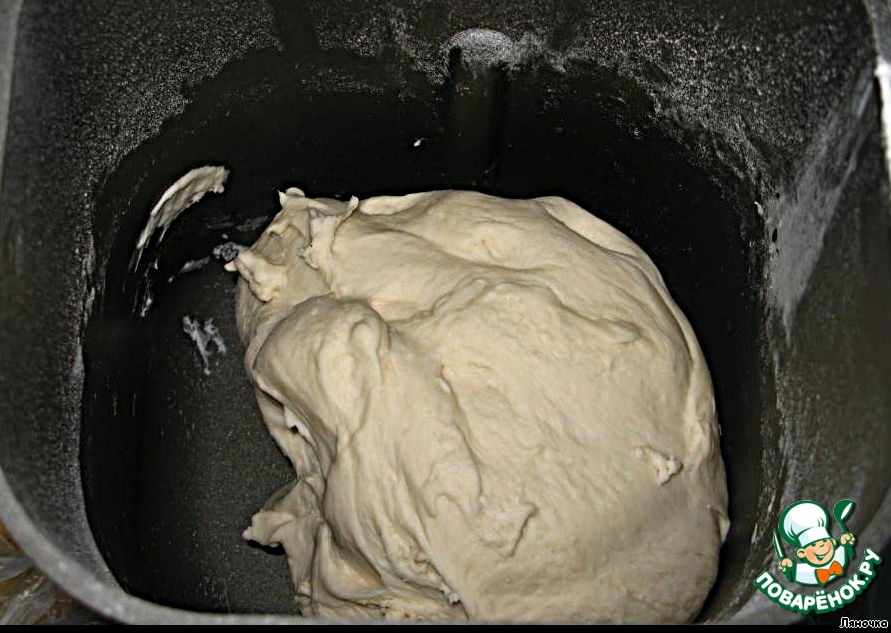 Prepare the dough. I kneaded it in the bread maker, the program "Dough", with a time of 1 hour and 20 minutes. You can do it by hand: knead the dough, put it in a warm place and let it rise. Then ebonite the dough again, let it rise again slightly ebonite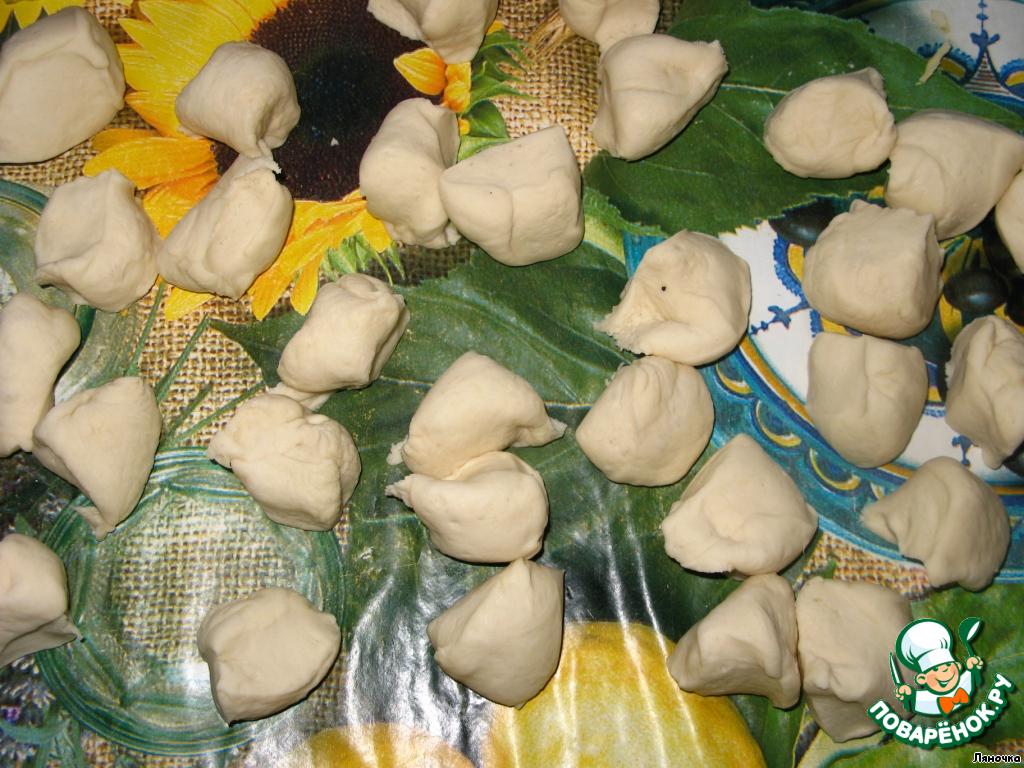 The finished dough cut into pieces the size of a walnut.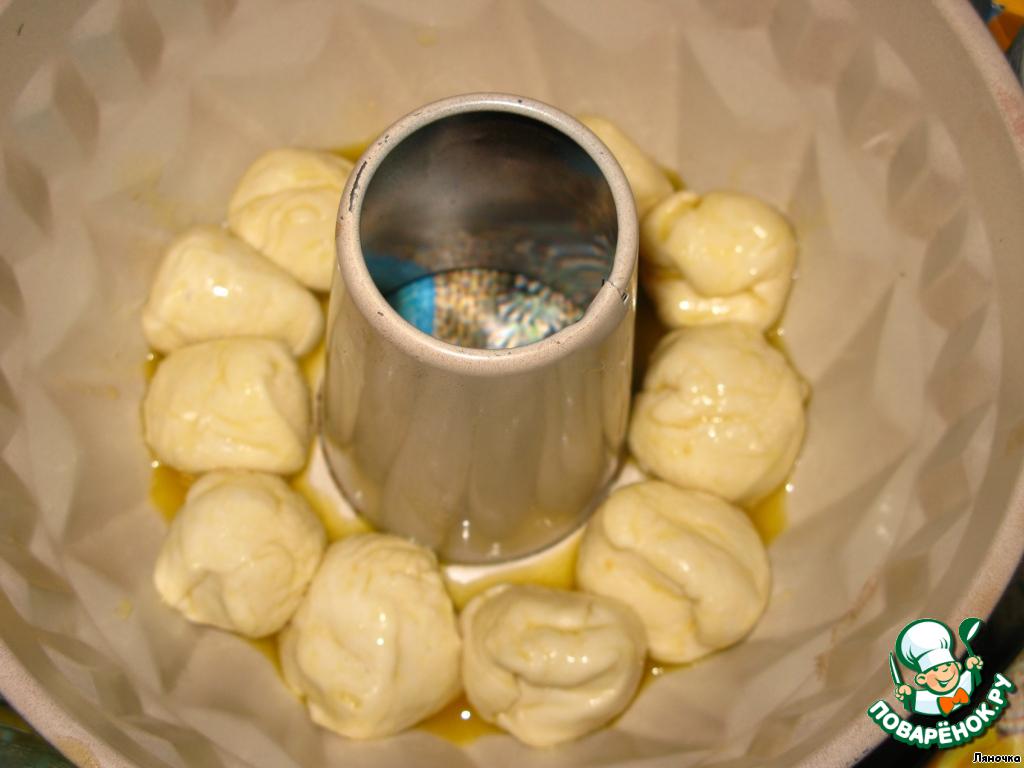 Cook oil mixture: melted butter, salt, dry garlic, mix properly. Each ball is dipped in oil and put into cake pan.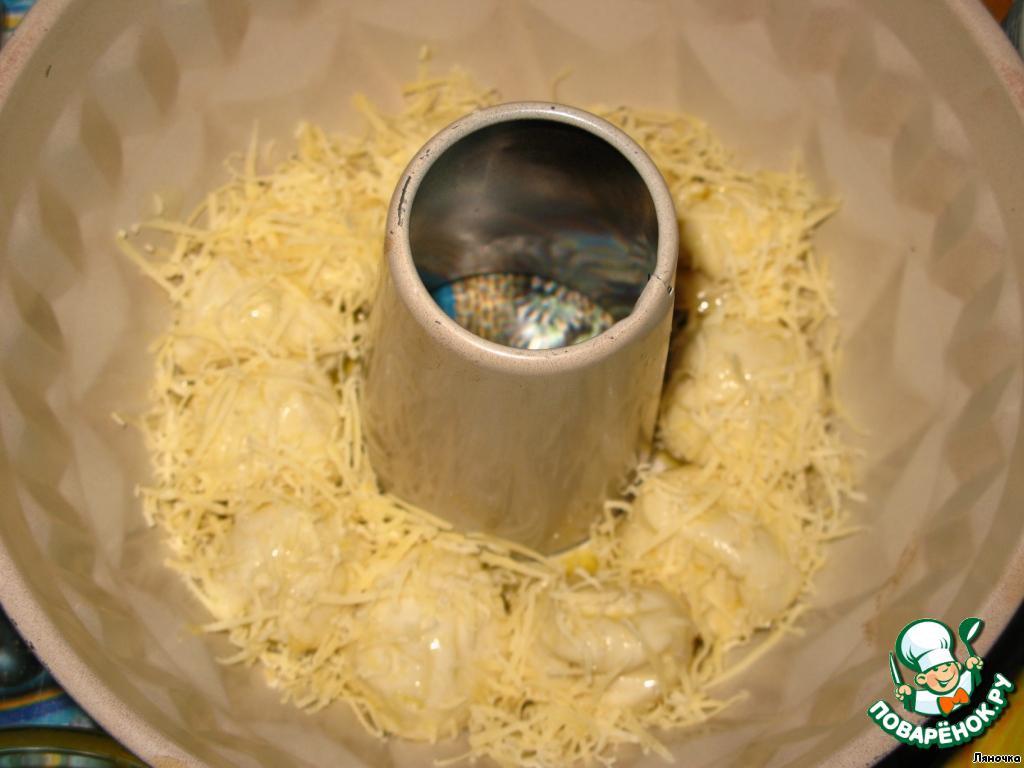 Sprinkle a layer of grated cheese balls. Take cheese to your taste, you can sprinkle a little bit, but you can profusely.
Spread a second layer of balls in oil.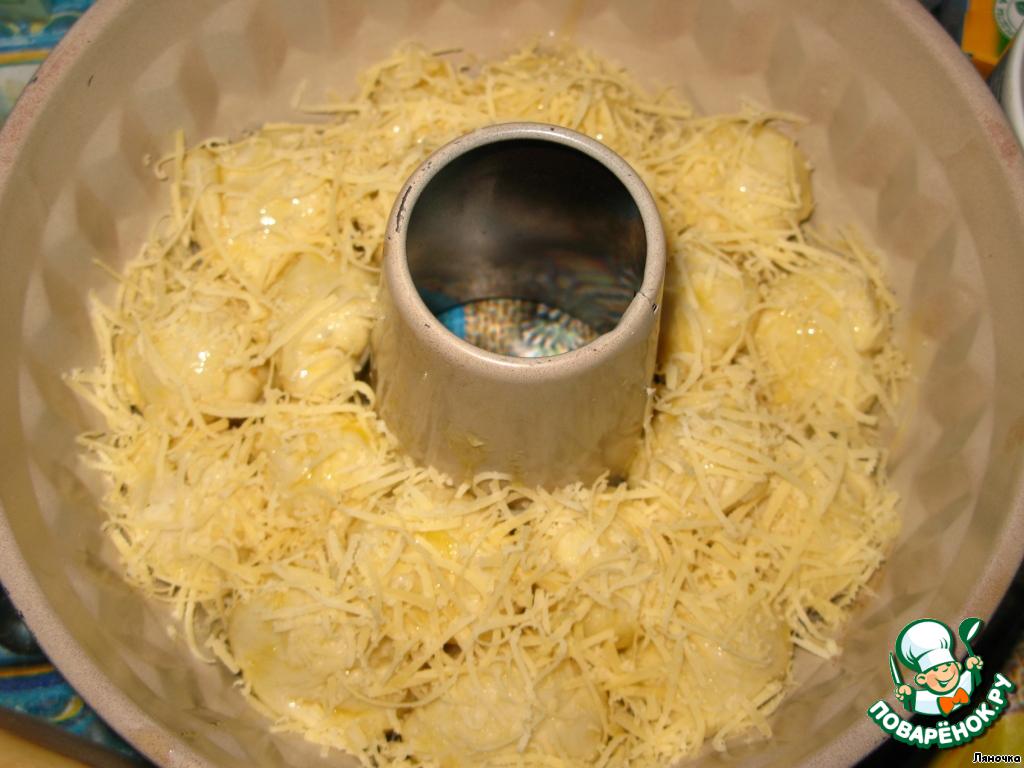 Again sprinkle with grated cheese and put it on half an hour of proofing in a warm place.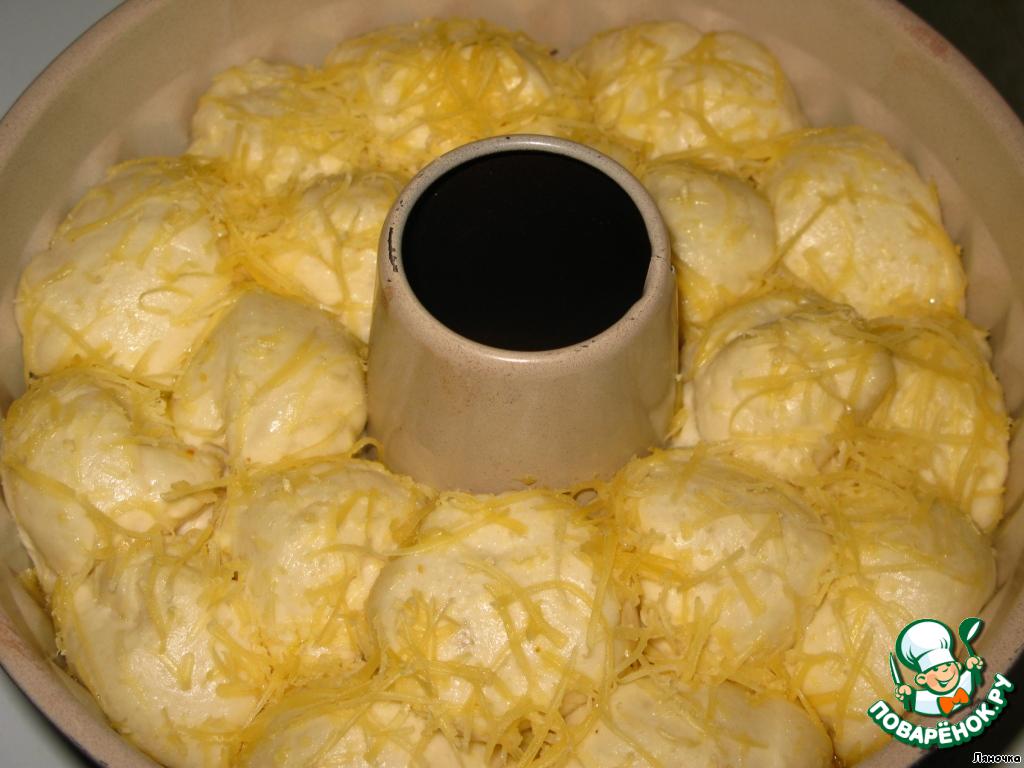 So they went up our beauties. Put in oven, preheated to 180 degrees and bake until ready. I'm about 15 minutes after the beginning of the baking form covered with foil to keep the cheese did not burn, and in the end I removed the foil and browned the bread harder.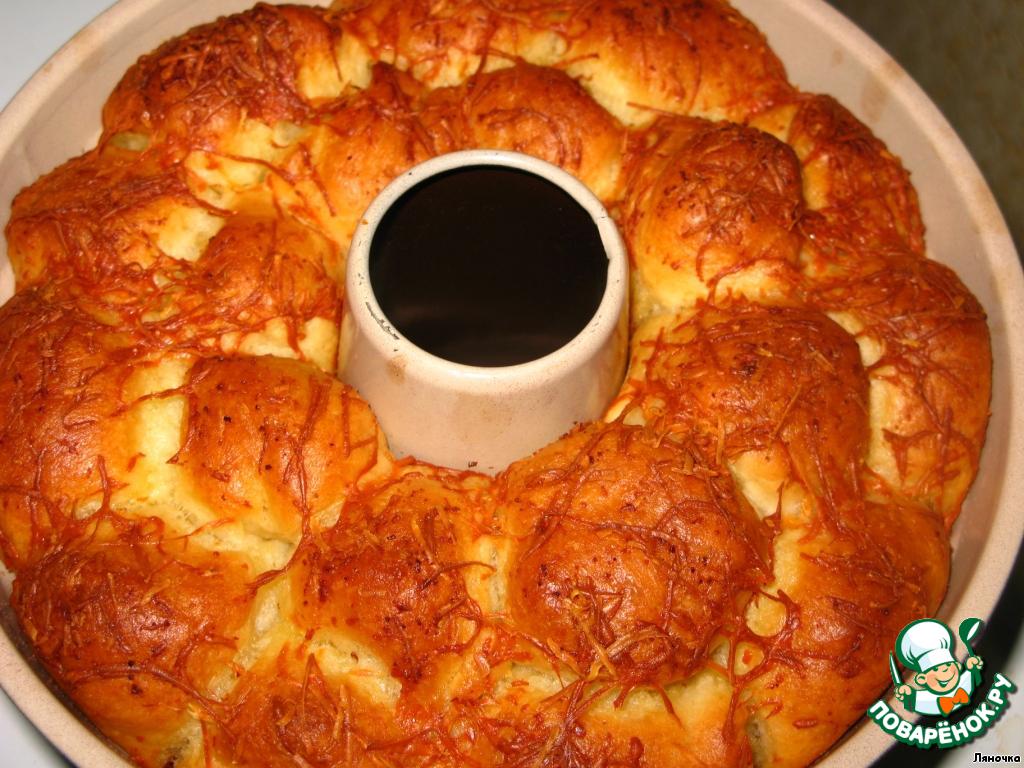 The smell during baking mind-boggling - the whole house smells like melted butter and garlic... ))) baking Time depends on oven, I baked the bread for about 30-35 minutes.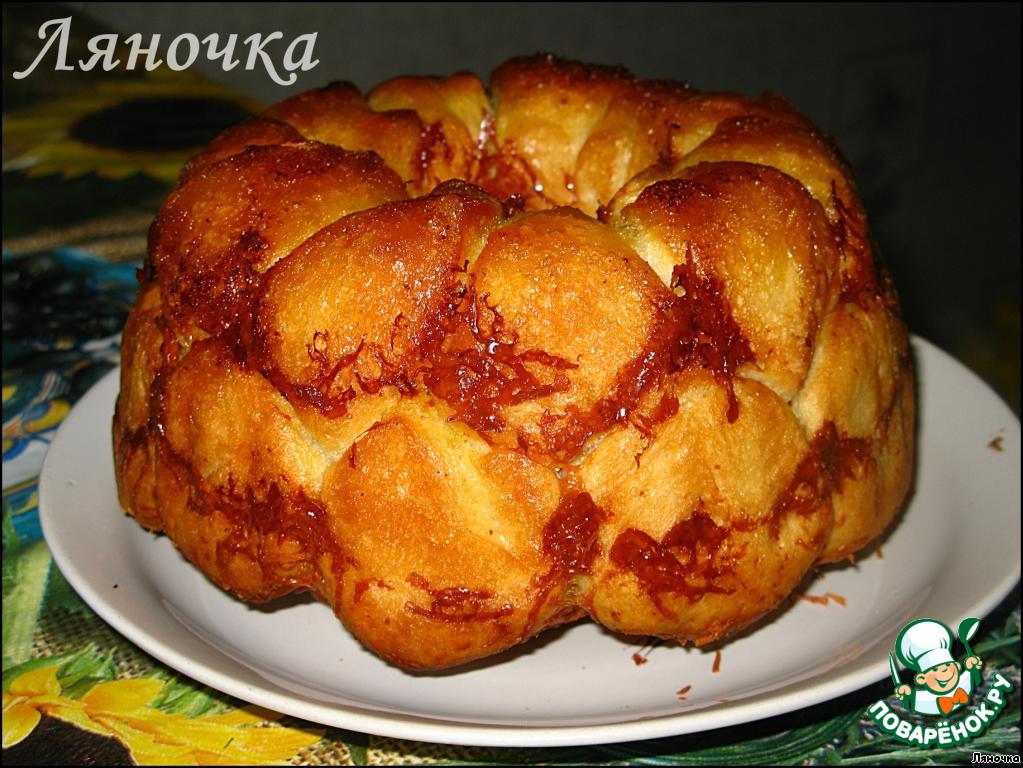 The finished bread spread on a plate, admire and occasionally otdeleniem hand, eagerly reaching for a slice :-D