Description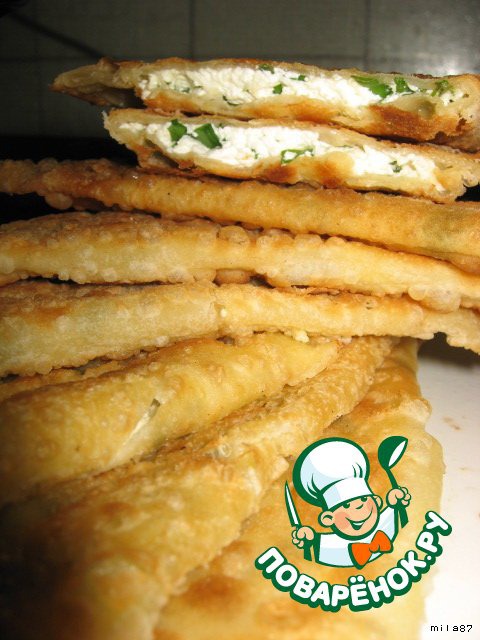 The best dough for chebureks. As far as I know traditsionnye rogovitski are done a little differently... But in our family for 4 generations rogovitski makes it so... It's kind of pasties from a very light thin porous dough... stuffed with cheese and herbs... the Way the dough then just velikolepnaia for pasties... perfect... I advise everyone to try...
Ingredients
100 g

1 cup

700 g

1 coup

1 pack

1 coup
//= Yii::t('app', 'Total calories: ') . $recipe['ingredients']['total_calories'] ?>
Cooking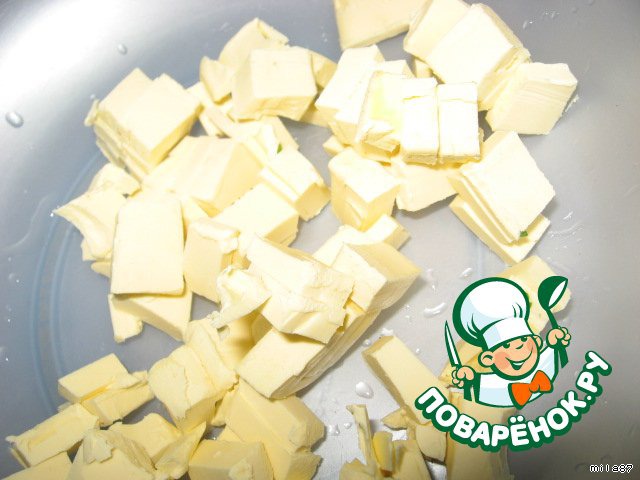 Make the dough: Butter cut into pieces, let it cool from the refrigerator.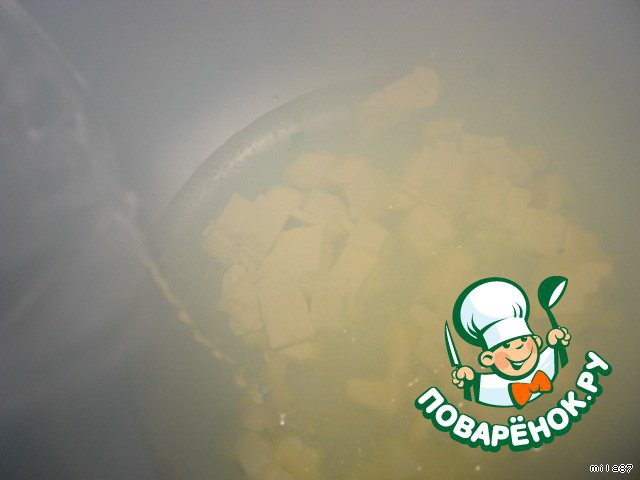 Pour in the boiling water.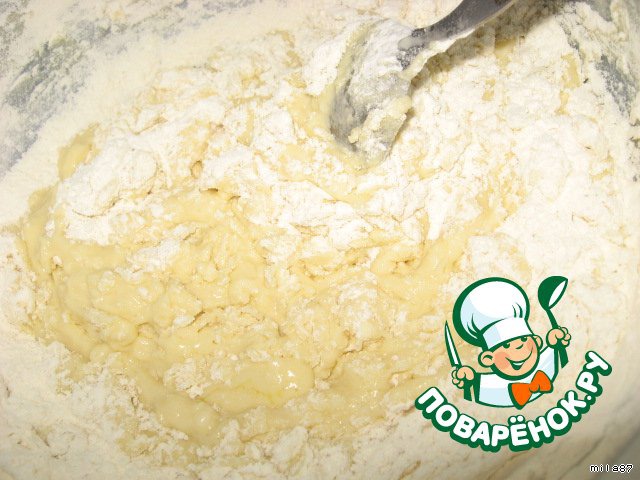 Stirring with a spoon gradually add flour.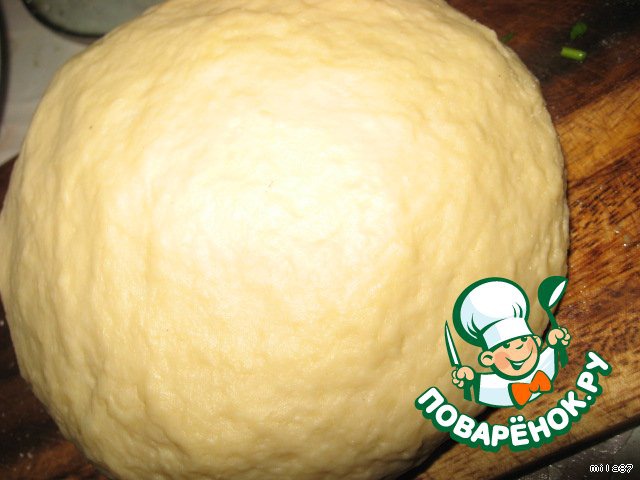 Knead soft elastic dough, the dough is very pleasant to the touch, but at the same time flexible and elastic.
Dough formed 10-12 balls. Lay them on floured surface.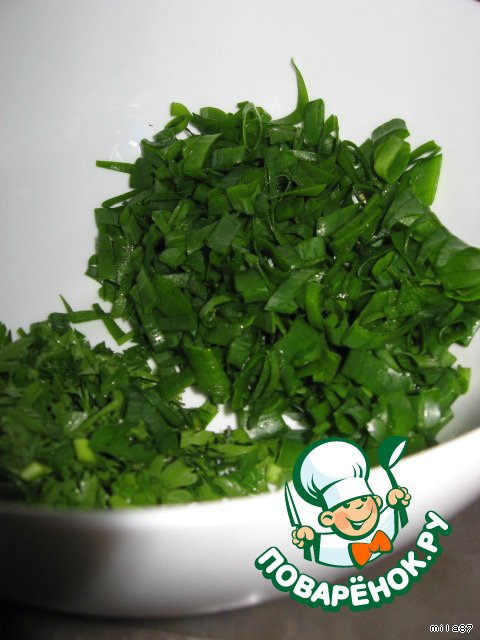 Prepare the filling. Grind the herbs.
Mix cheese, parsley, stir thoroughly and add salt... of salt should be enough...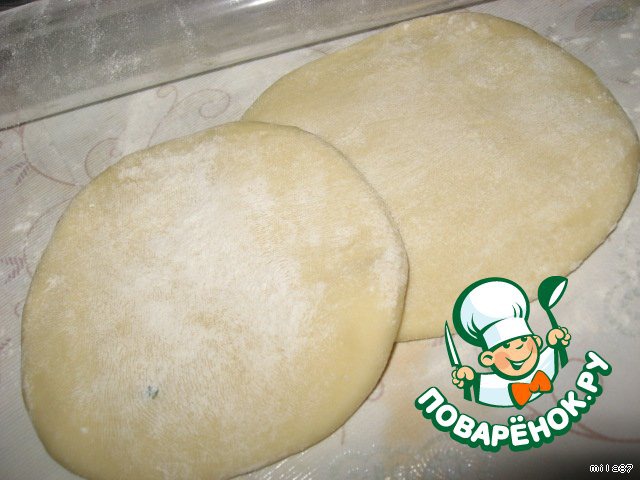 Lightly roll out the cake thickness to about 1 cm, then roll out the second.
Generously sprinkle one cake with flour, cover with a second tortilla.
And roll out two cakes to 3-4 mm.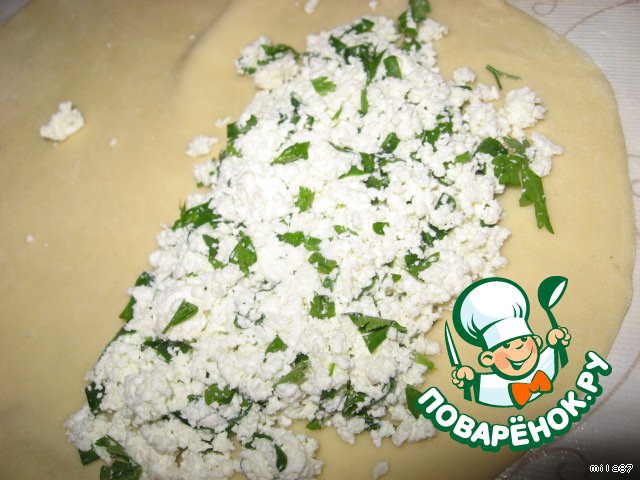 Half of the pellet covered with a thick layer of toppings.
Attach slightly with hands, then fasten the plug. Generated from all rogovitski, folding them on the floured surface.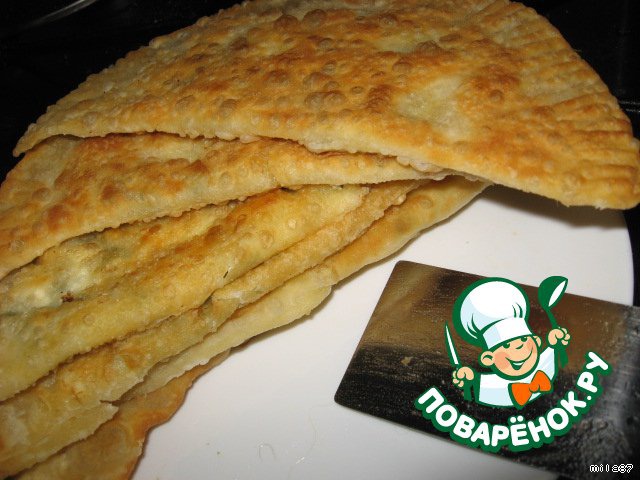 Pour into the pan the oil is heated. Slightly diminish the fire and fry rogovitski on the fire above average, until Golden brown.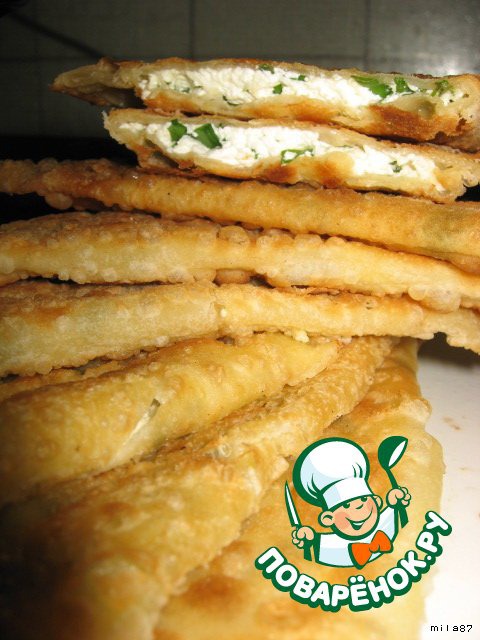 The dough is just super-duper... well, that filling will appeal to all without exception... even those who do not like cheese!!! By the way will start my second hundred recipes... welcome to the recipe No. 101)))