Description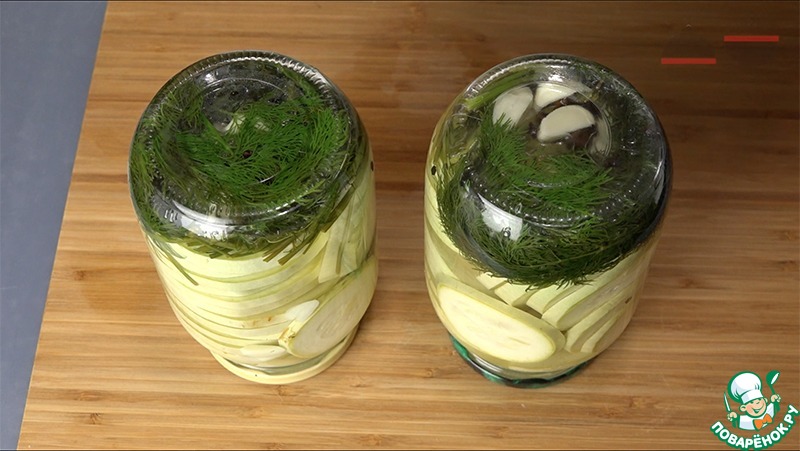 My favorite recipe for pickled zucchini. Simple, quick and tasty. Eaten instantly! Sweet, spicy, crunchy.
Ingredients
1.5 l

190 g

70 g

190 ml

1.8 kg

3 piece

1 coup

12 tooth

6 piece

2 tsp
Cooking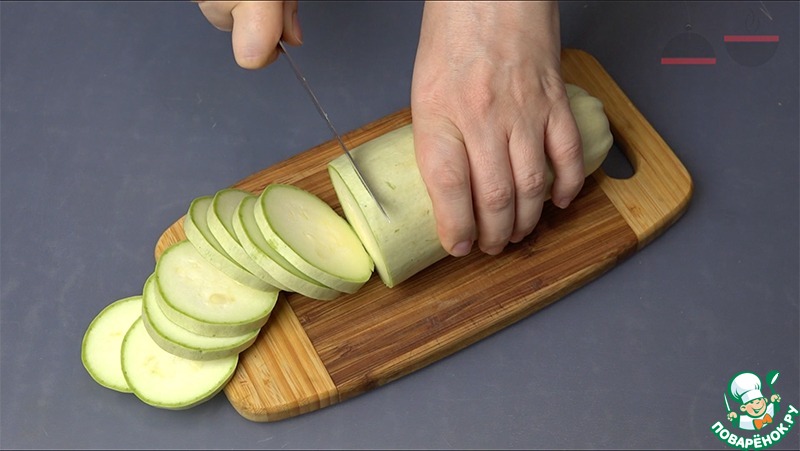 I cut the squash rings. Put in a jar dill, garlic, 2 cloves, pepper, Bay leaf and slices of zucchini.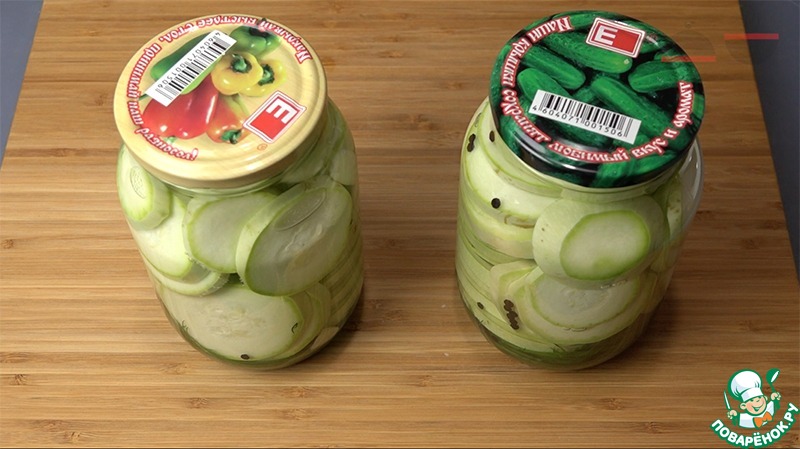 Pour boiling water and leave for 10 minutes. Drained water. Again pour boiling water. At this time, prepare the brine. In nearly boiling water add salt, sugar and vinegar. Bring to a boil. Drained the water from the jars and immediately pour the brine.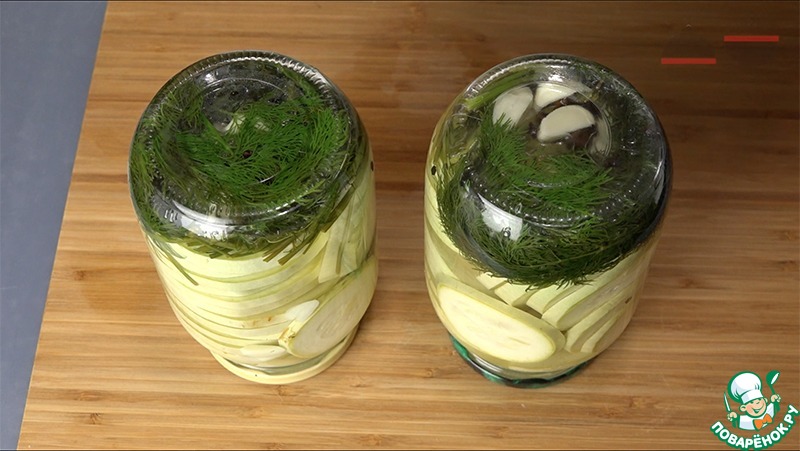 Roll up covers, turn jars upside down and under a warm blanket for a couple of days. I have a recipe for a 3 liter jars. But it's so... to try. I usually just harvested 5 - 6 kg of courgettes. Before the spring has never left! Try. It's a recipe and very simple!