Description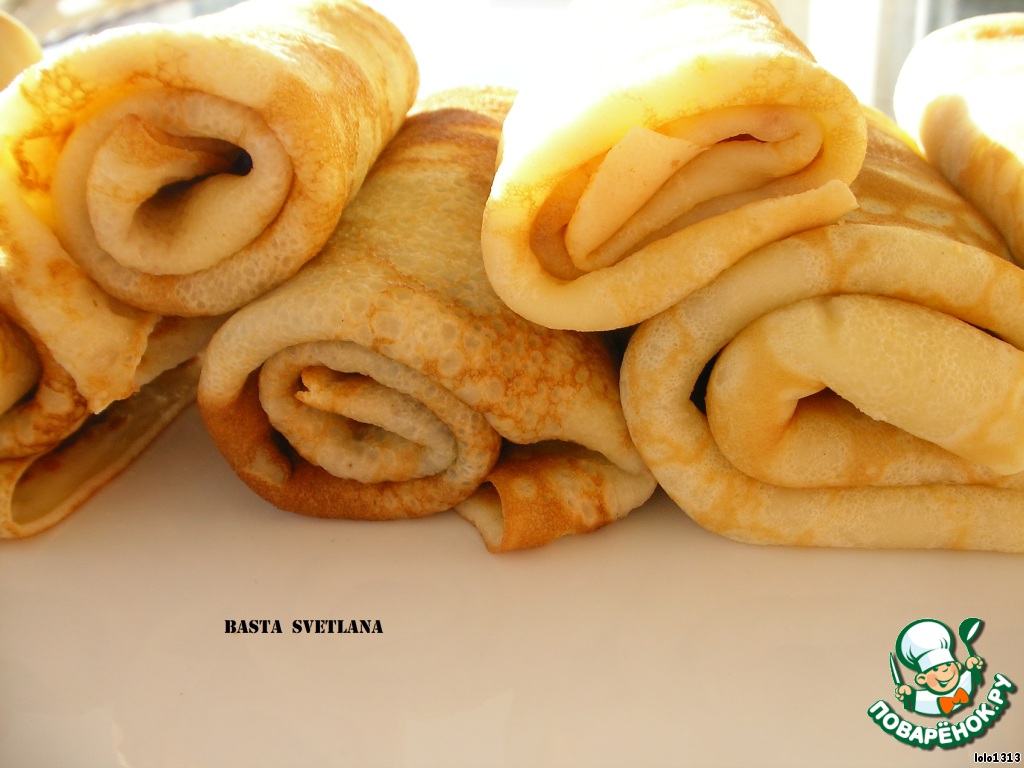 Pancakes in a bottle!... Usually I have a hard time setting yourself up for pancakes, but here's an interesting idea from the Internet (Quotations Company. Many thanks to the Author!) now firmly take root in my kitchen! Very practical, because having the dough in the bottle, you can put it in the fridge and pancakes as needed! *I clarify - on the advice of the cook, 5th grade - not necessarily to cook all the dough at once, put the bottle with the dough in the fridge and in the morning I prepare delicious hot pancakes!... some days the dough is, of course, not to keep...
Ingredients
600 ml

3 Tbsp

2 piece

3 Tbsp

0.5 tsp

10 Tbsp
//= Yii::t('app', 'Total calories: ') . $recipe['ingredients']['total_calories'] ?>
Cooking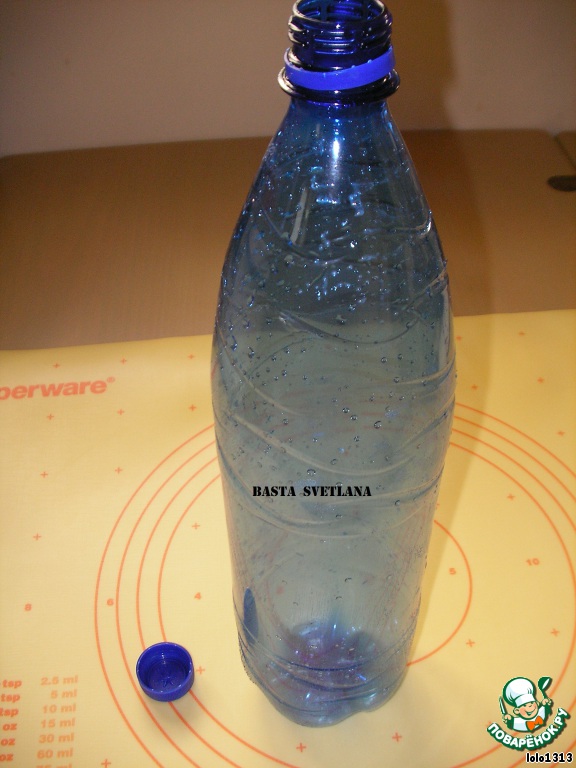 Take washed 1.5 liter bottle of mineral water (or any beverage).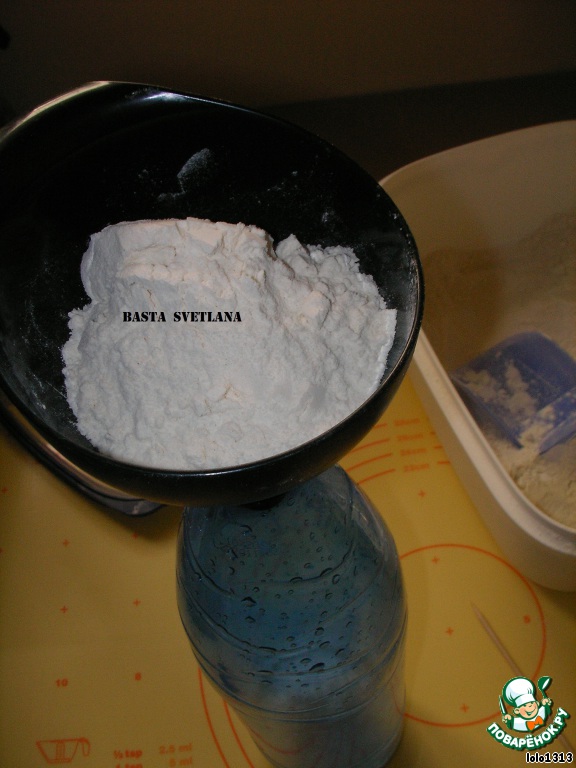 Into the bottle insert the funnel and fall asleep flour,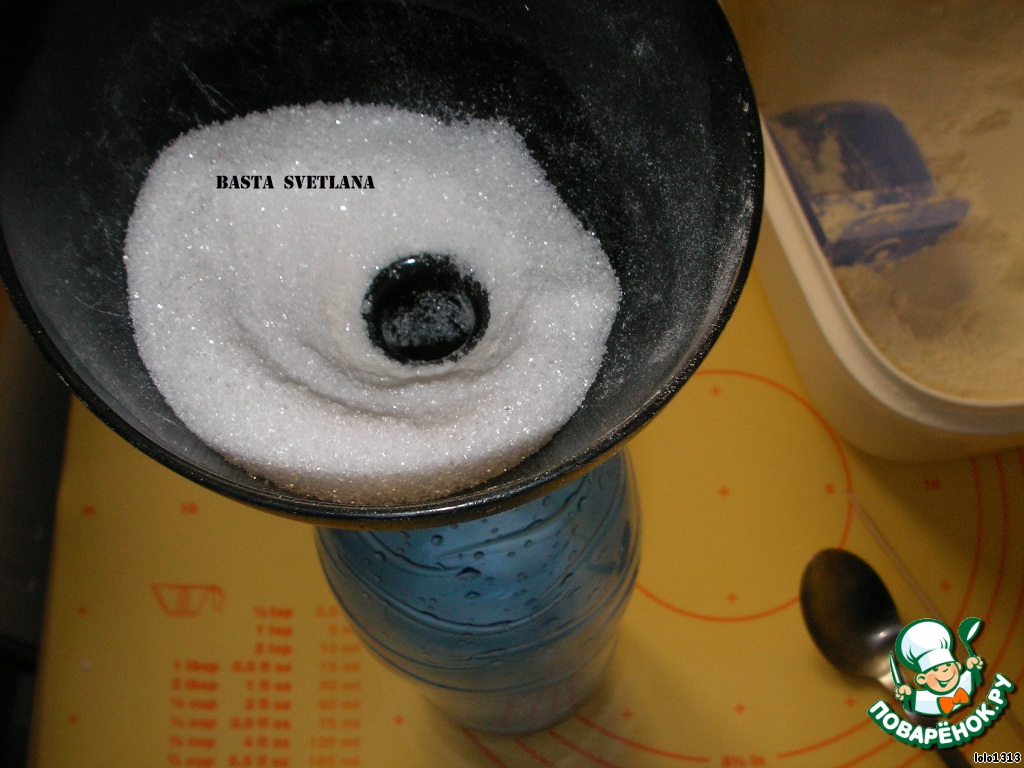 Sugar, salt,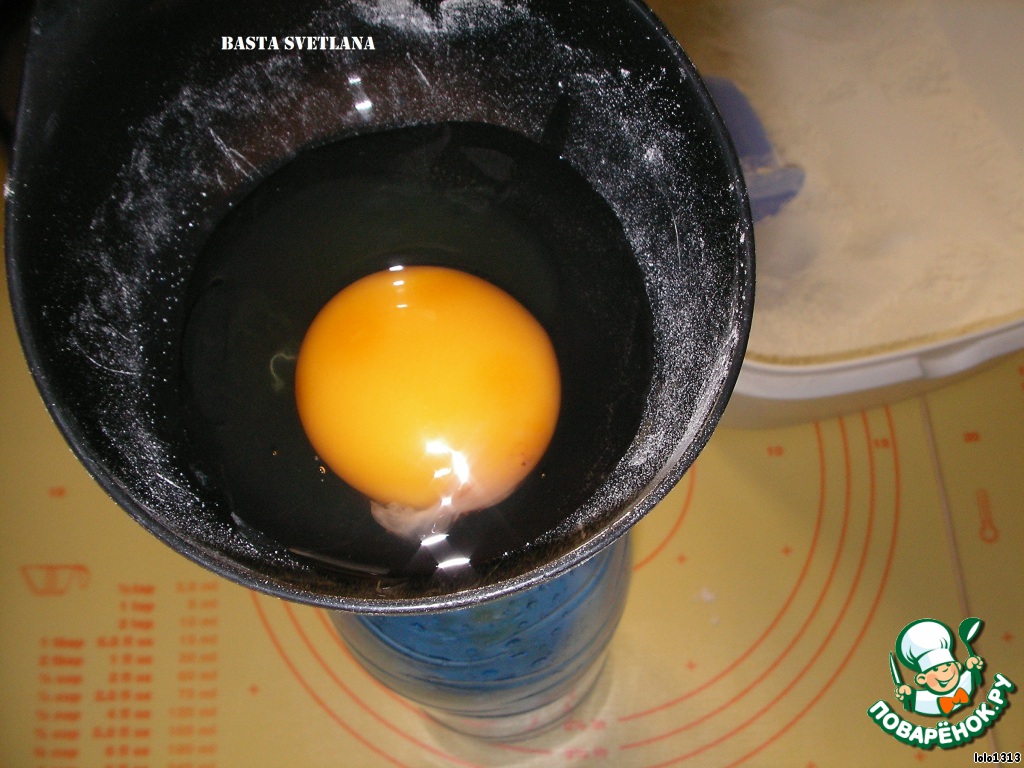 Pour eggs, vegetable oil,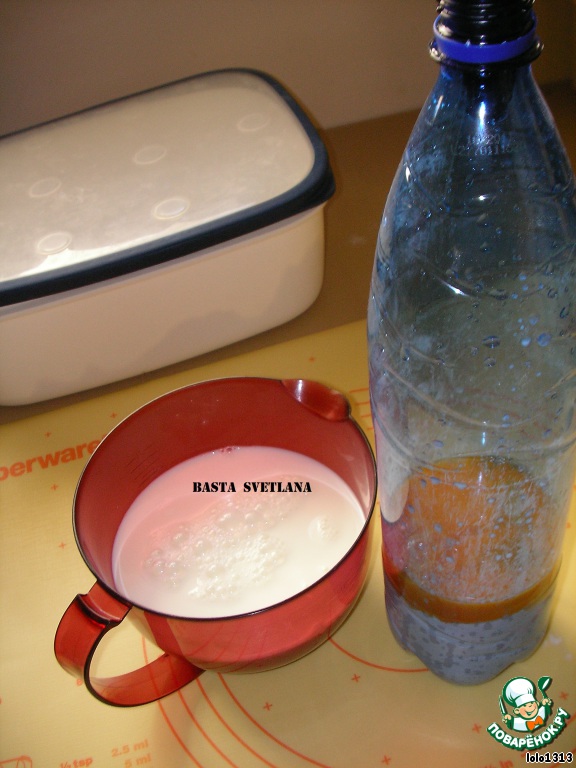 Milk and screw cap.
Except for the little idea I liked the description of the recipe from the author! Here, word for word: - now dancing and skipping with potrazivanje bottle. In the bottle it is very convenient to stir the dough!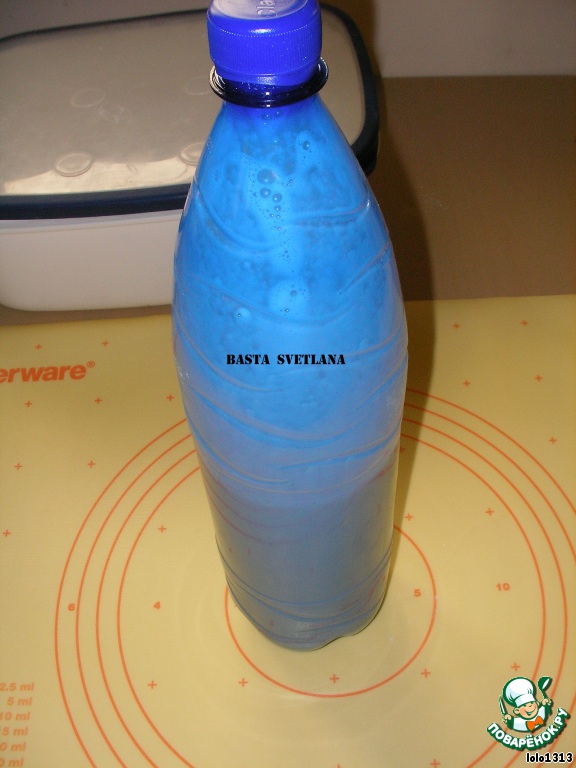 The finished dough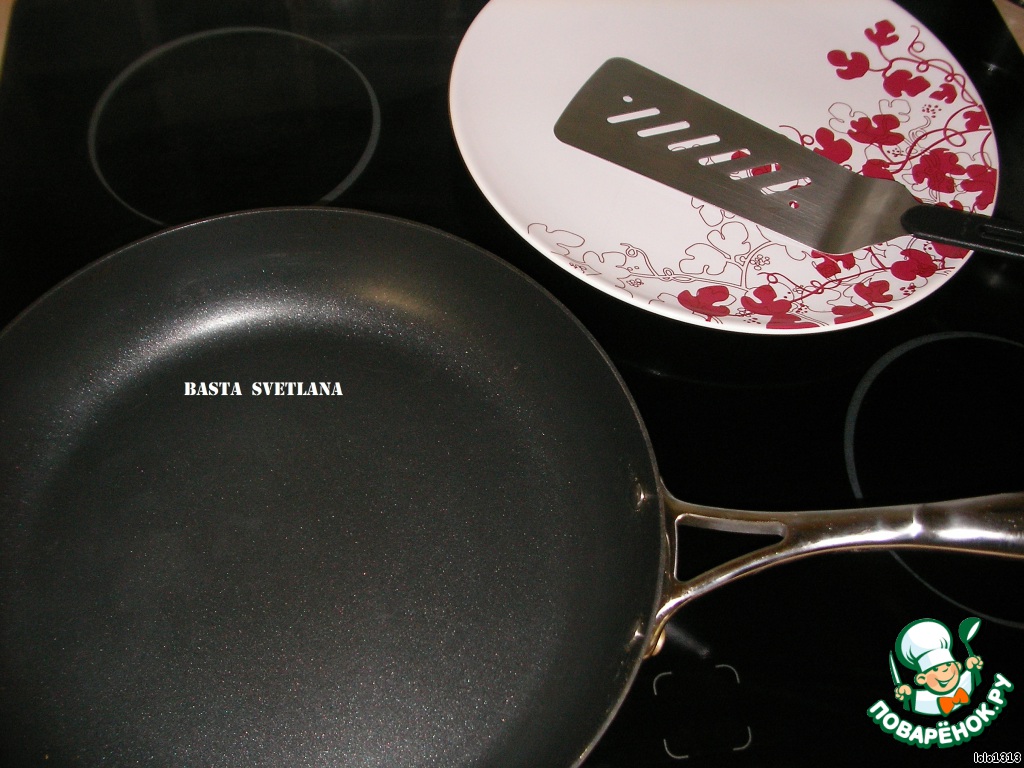 Pan put on fire, heat it and add few drops of vegetable oil.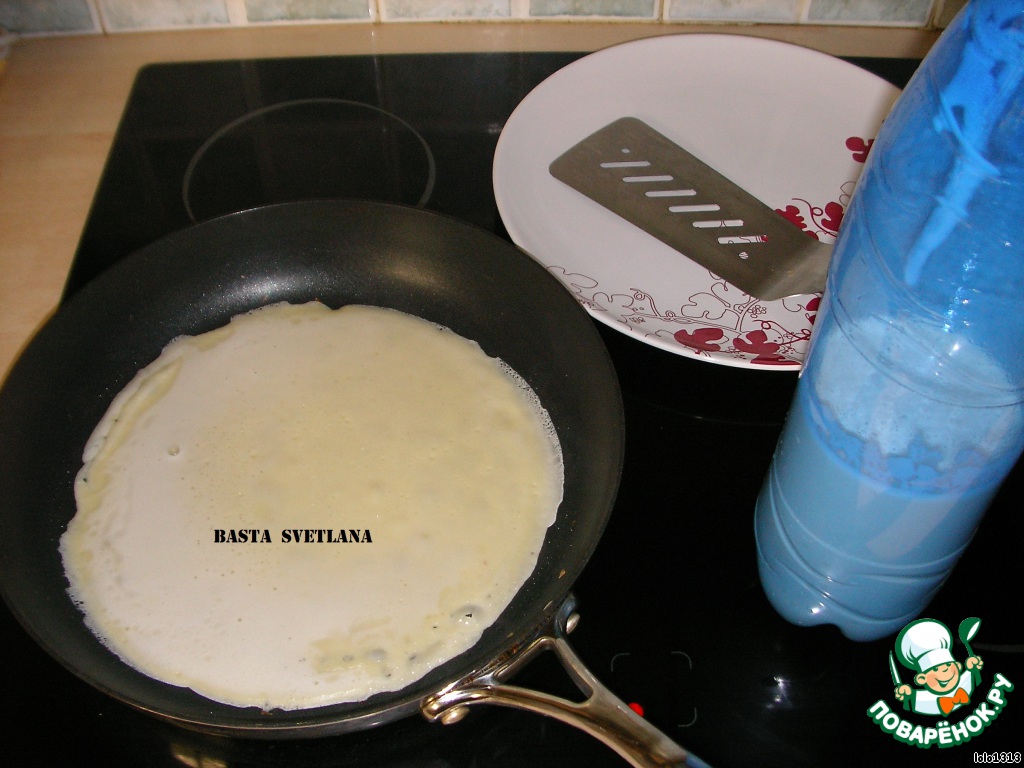 Poured from a bottle batter, poured the batter into the pan and bake pancakes!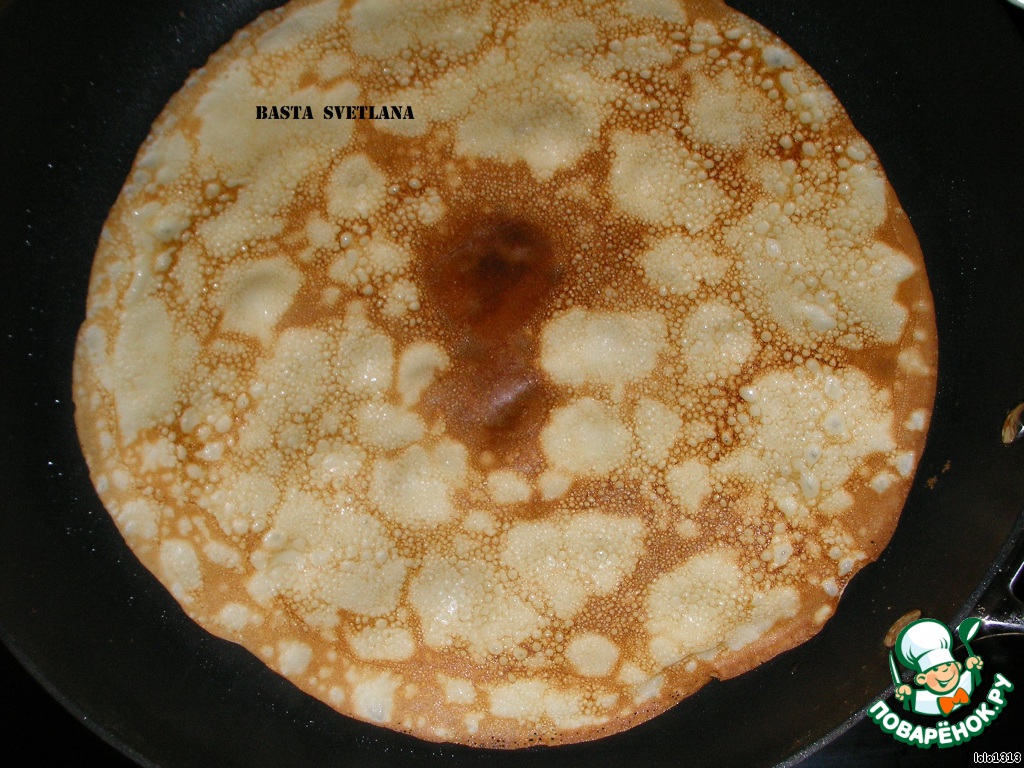 Ready hot pancake!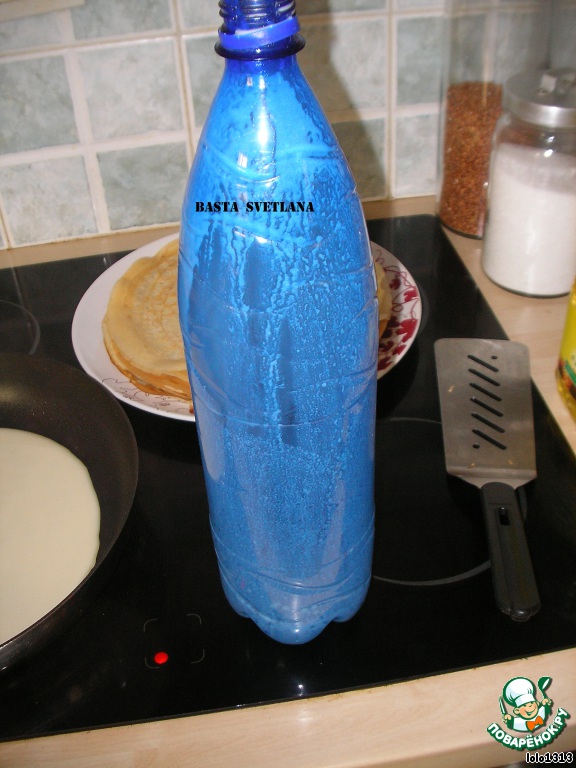 And this empty bottle. I was much easier to pour the batter into the pan from a bottle than a ladle. Besides, everything was clean, no dripping, flowing down from the ladle!
All pancakes are ready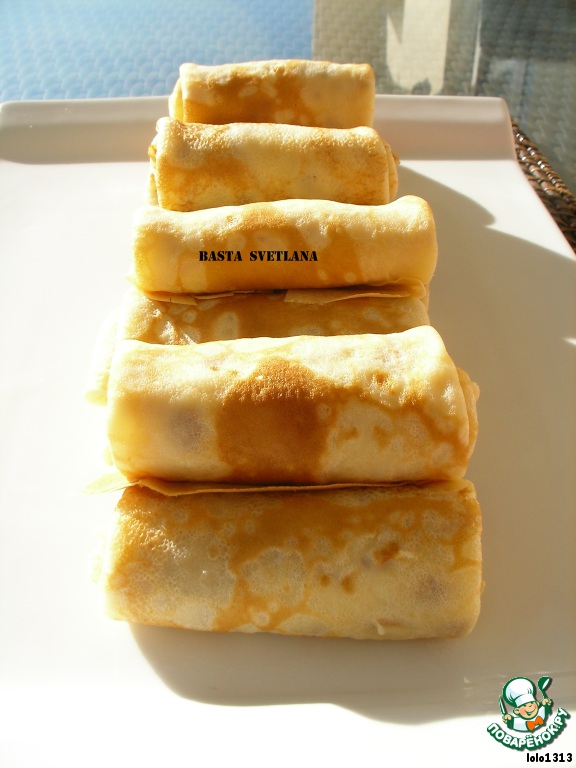 Turn pancakes in envelopes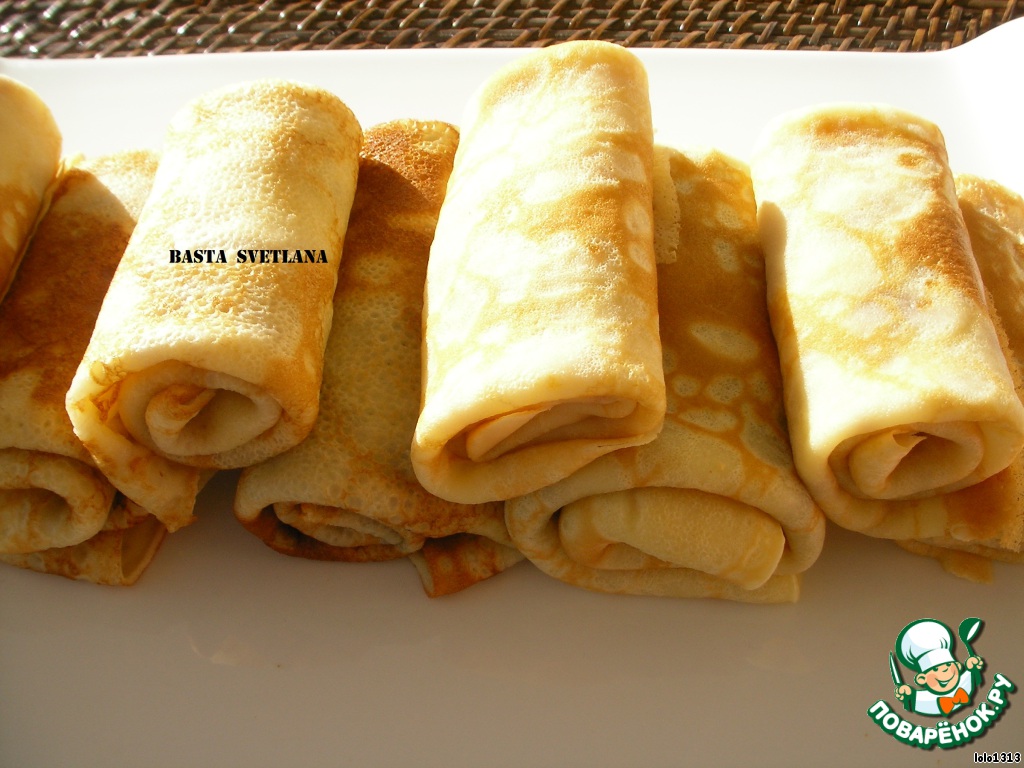 Serve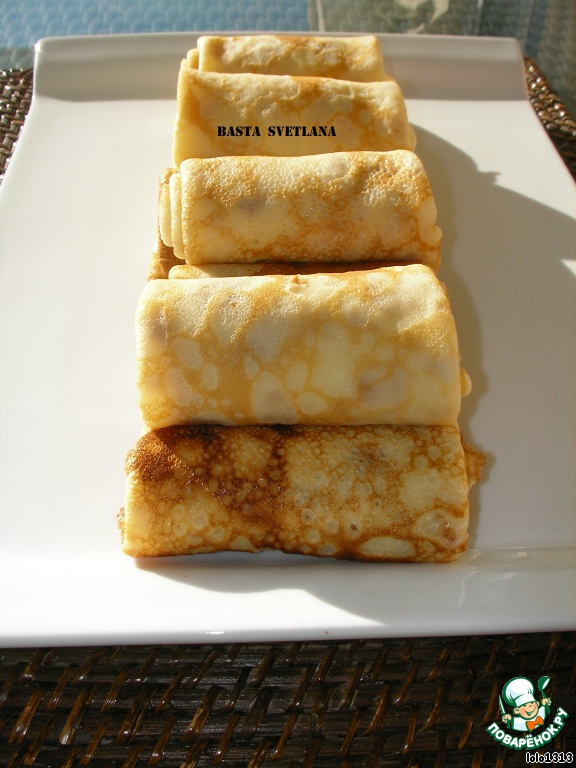 My comments: maybe I'm not well stirred the batter in the bottle, maybe the flour had to be sifted or add to the bottle first, liquid products, and then bulk - I still have lumps in the dough. But it was all fixable: I poured the batter through a strainer into a bowl, where I measured out the milk, and finished with lumps in 1 second. Then using the funnel again, pour the dough into the bottle! Dirty dishes I have not added, only a strainer - but that's no problem!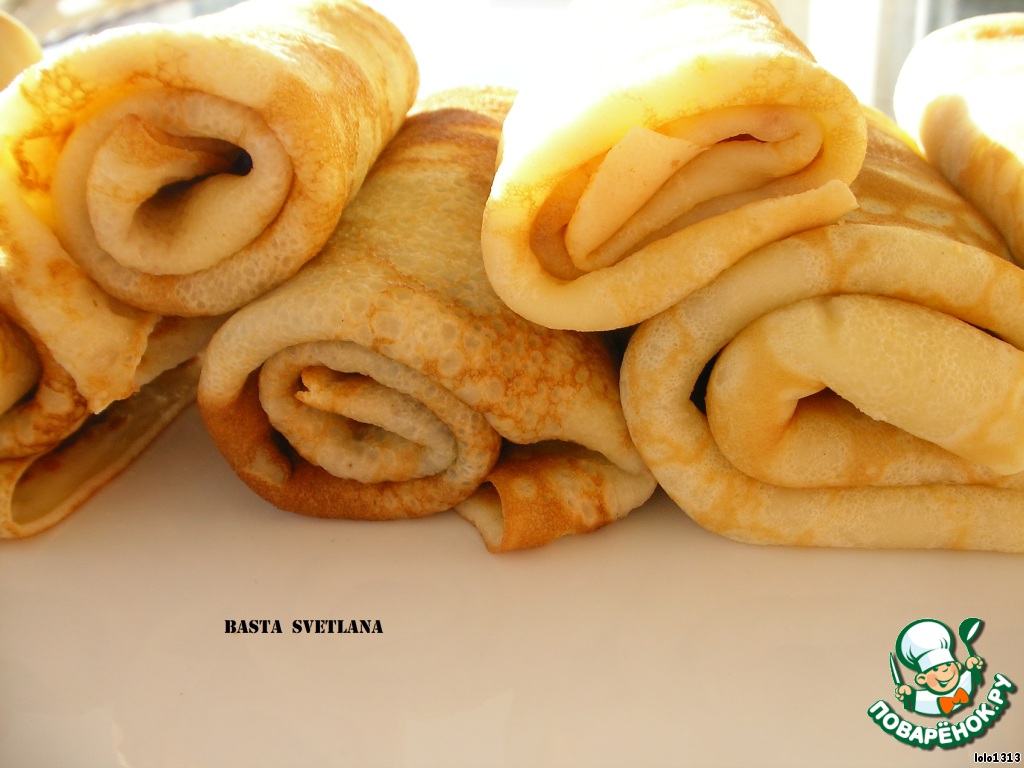 All a pleasant appetite! All the best! :)