Description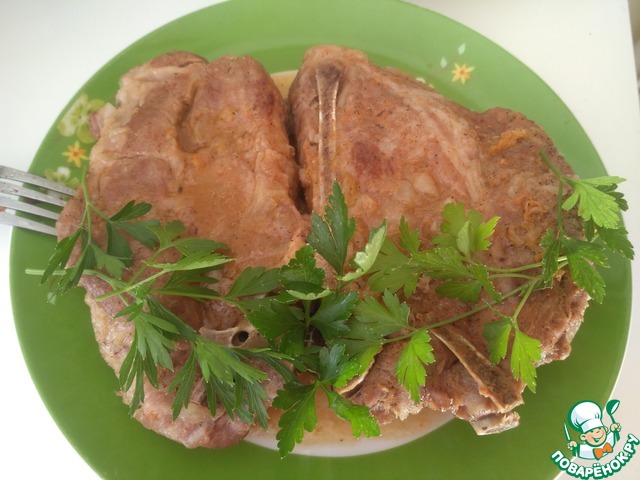 Tender, melting in the mouth meat is a great component of any lunch or dinner. And the slow cooker will greatly facilitate the cooking process! So, I propose to try...
Ingredients
1 kg

1 piece

1 Tbsp

0.5 tsp

1 piece
//= Yii::t('app', 'Total calories: ') . $recipe['ingredients']['total_calories'] ?>
Cooking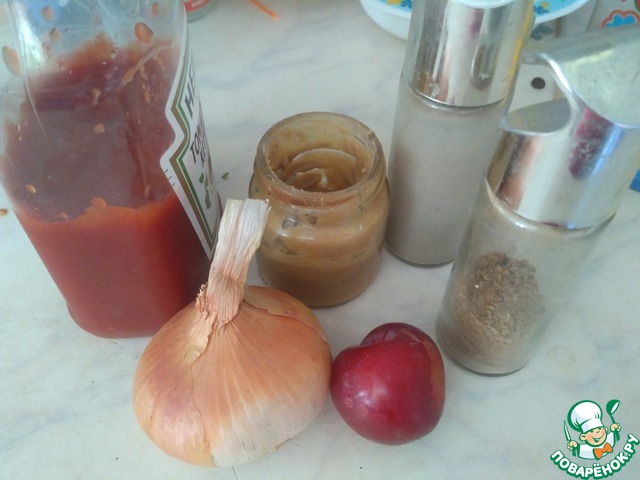 Meat wash, remove excess moisture. I have two pieces of neckband is cut on the bone, you can cook another type of meat. Sprinkle with salt, sprinkle with your favourite spices (I used black pepper and ready-made seasoning for pork). Off to the side. Meanwhile, prepare the sauce: in bowl mix ketchup or tomato paste, mustard (I have a home, can be any), and pressed through chesnokodavilku plum. Plum will give a light acidity, juicy plum one will be enough, otherwise it will be a lot of liquid. Mix everything together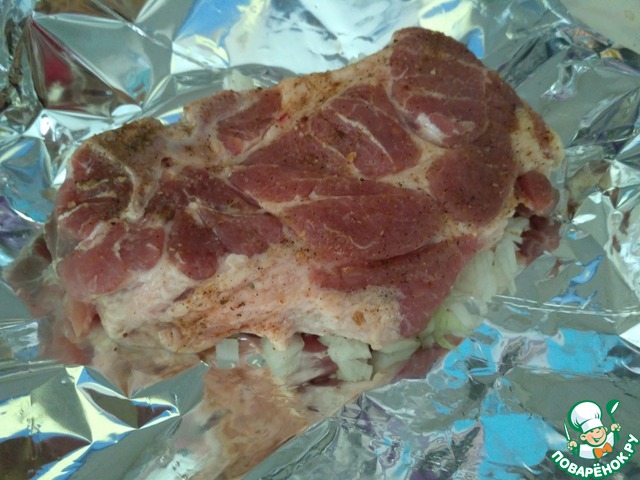 Finely chop the onion. Open the foil so as to be able to wrap it around the meat, and the shiny side upwards (in contact with the product) pour the onion. Since I have two servings of meat, I cooked two pieces of foil and bow is divided in half. If You decide to slice the meat smaller, respectively, better each piece wrapped separately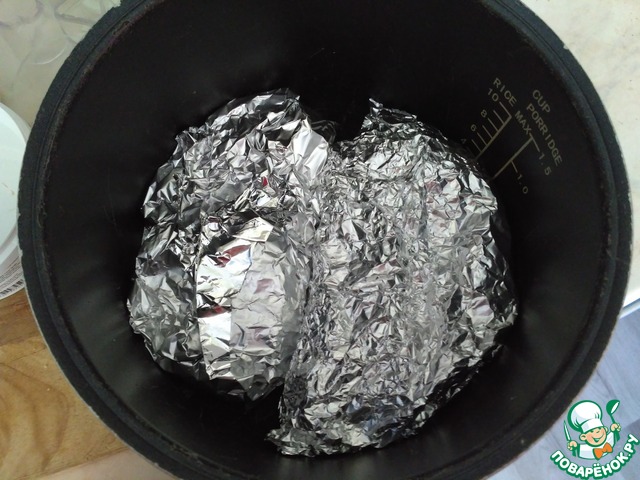 Lubricates the meat sauce both sides, put on a bow and wrap, leave marinate for half an hour. Then spread the meat on the bottom of the slow cooker in a single layer and turn it on bake mode, or Pie, depending on who has what model. Waiting until the end of the cooking cycle, I have it 1 hour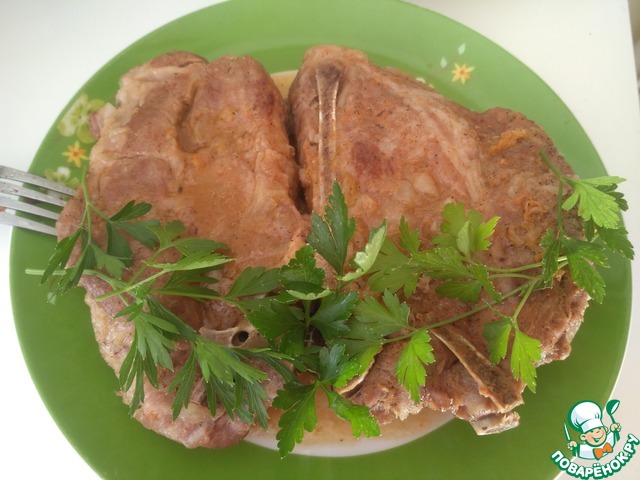 Ready! Bon appetit!