Description
These pancakes turn out very tasty, thin, delicate. And what they are delicate and all-all holes - as many of them as stars in the sky! Try it! Work at all! Pancakes are very tasty and extremely beautiful!
Ingredients
1 tsp

0.5 tsp

1 Tbsp

1.5 cup

2 piece

1 cup

0.5 l
//= Yii::t('app', 'Total calories: ') . $recipe['ingredients']['total_calories'] ?>
Cooking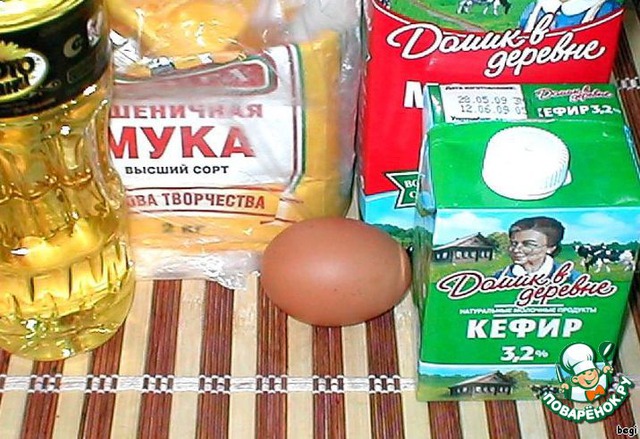 To prepare the ingredients for the recipe.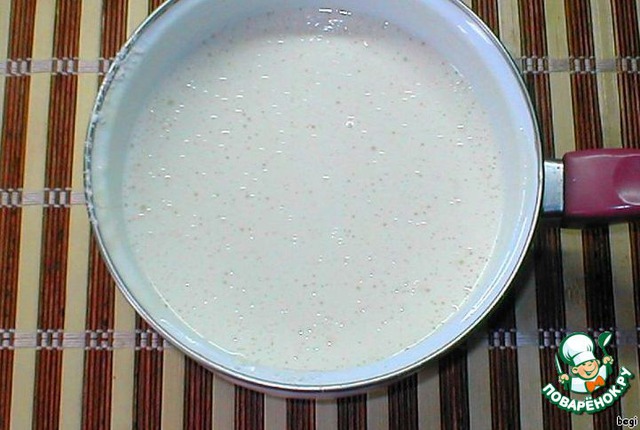 In a pot pour kefir and a bit of heat (should be warm but not hot). Add the egg (if the big - one, small - two), sugar, salt, soda and stir. Put the flour (about 1.5 cups), put as much of the mass was as good thick cream, now all mix thoroughly to avoid lumps. Milk bring to the boil and thin stream pour in the ground, all the while stirring (so we brew our dough!). If the dough is liquid, in your opinion, add a little flour (don't worry, the bulk of the already "cooked"). Add 1-2 tbsp vegetable oil, stir the dough for baking pancakes ready!
Bake pancakes, if possible, on a cast iron skillet (an old habit I before baking grease the pan with vegetable oil, regardless of whether the test oil or not).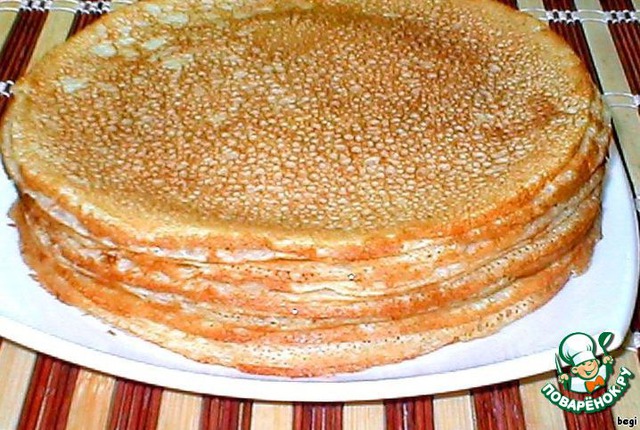 Pancakes are ready!
Bon appetit!