Description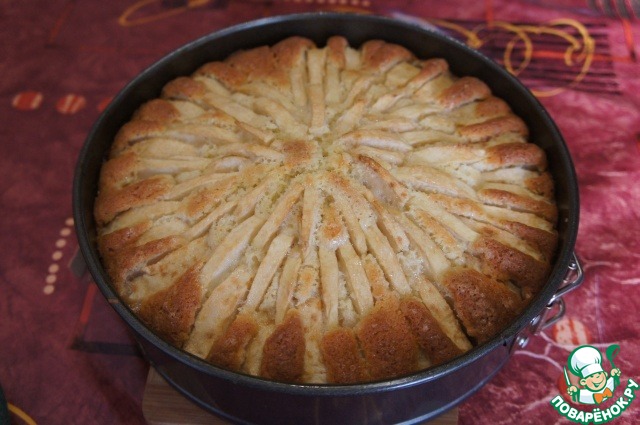 Girls, ahead of the weekend and here's to you the recipe for the amazing pie Sunday. Pie-beautiful! Pie-opening!! Pie-a fairy tale!!! Full kick! I thought I was! SURPRISE Apple pie! Yes it's impossible... was possible!!! And STILL AS possible! The recipe is very simple and fairly quick, but what a result!!! Mmmmmm... Cutie, cutie, cutie!!!
Ingredients
220 g

150 g

3 piece

0.5 cup

250 g

1 pack

2 pack

1 Tbsp

4 piece
//= Yii::t('app', 'Total calories: ') . $recipe['ingredients']['total_calories'] ?>
Cooking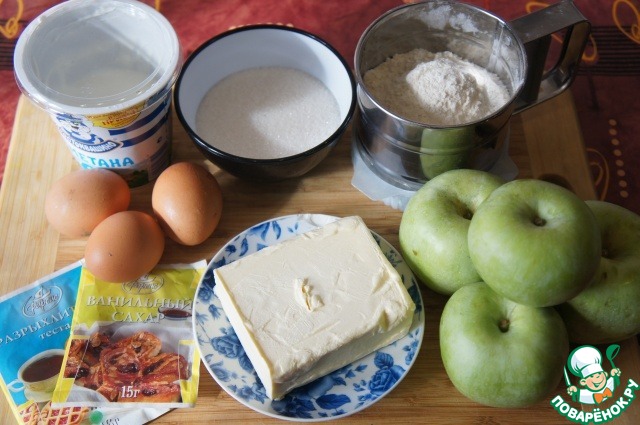 To prepare the products.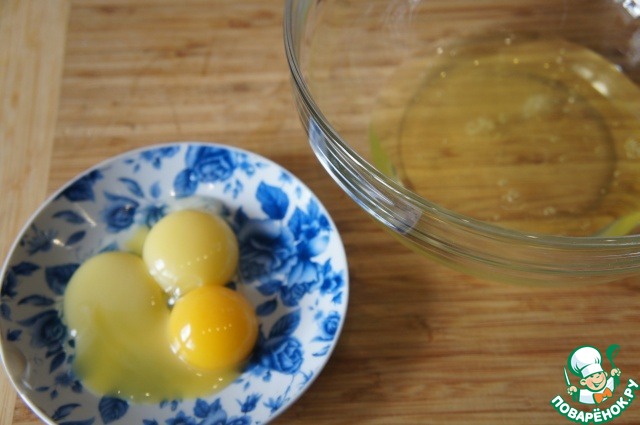 Proteins separated from the yolks and put into the refrigerator.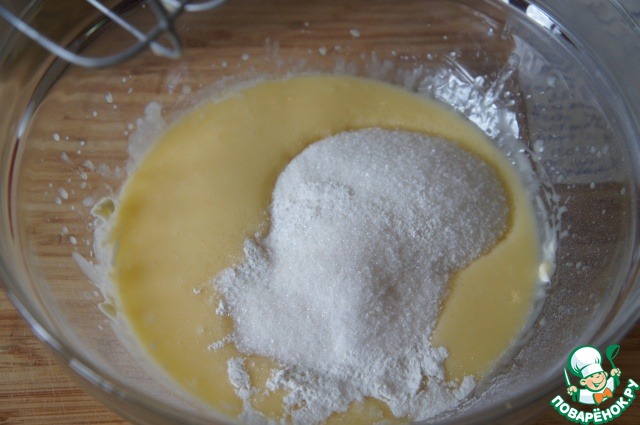 Melted butter combine with sugar and vanilla sugar.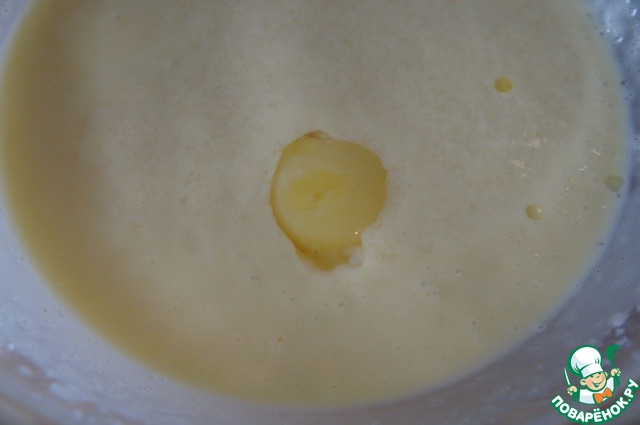 One by one into the ground in the yolks,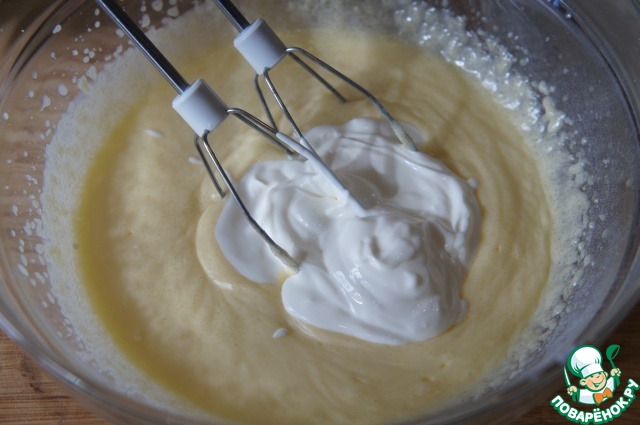 Mix in sour cream.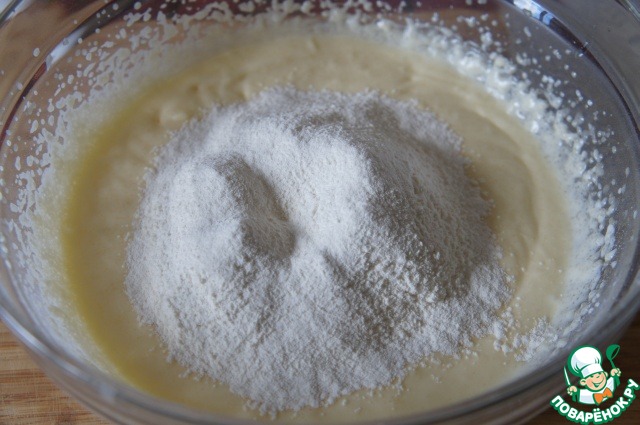 Pour the flour mixed with baking powder, whisking until smooth.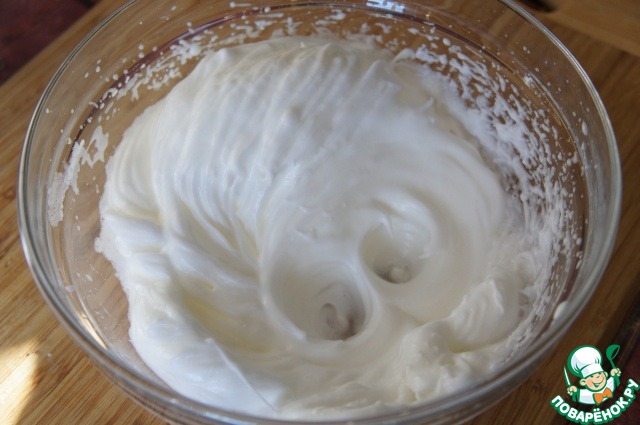 Proteins vzbit to strong peaks.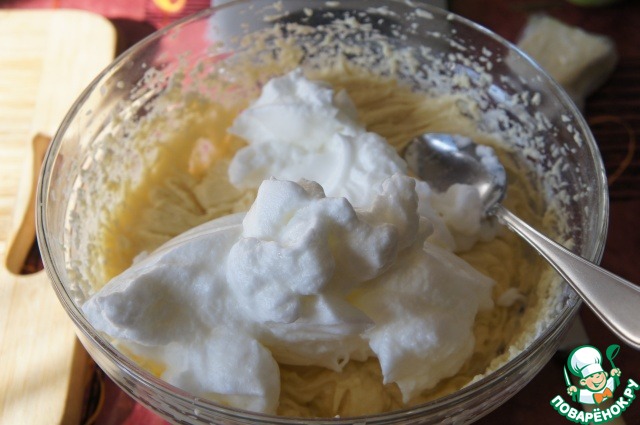 Gently stir in the dough by the method of folding.
The resulting mass lay in a greased form d 23-24 see the Bottom can be covered with oiled parchment paper.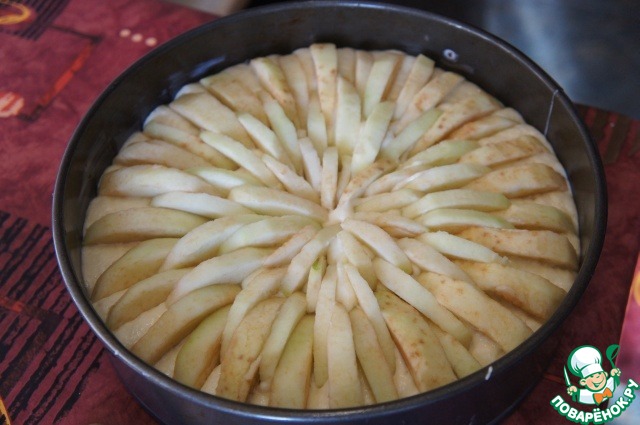 Apples to clean, free from seeds and peel, cut into thin slices. Stick the dough in a circle with the convex side up, close to each other over the entire surface of the cake (the more apples, the pie will turn out juicier).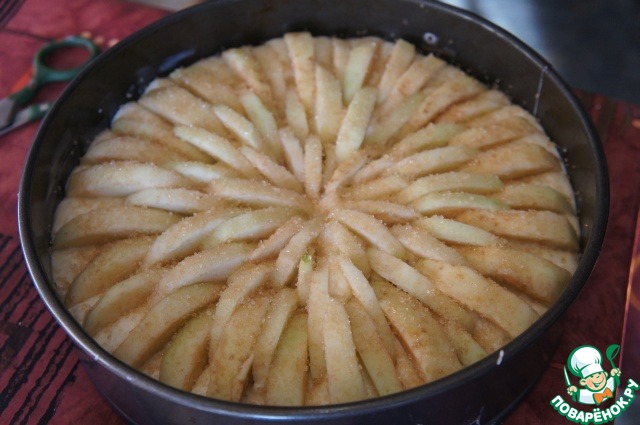 Sprinkle with brown sugar.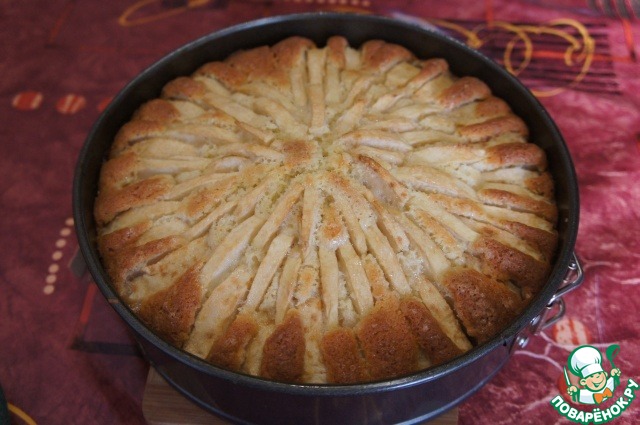 Place in oven at 180*C. Bake for about 45-50 minutes (up to dry toothpicks). I was baked 50 min, then another 5 minute stand off in the oven.