Description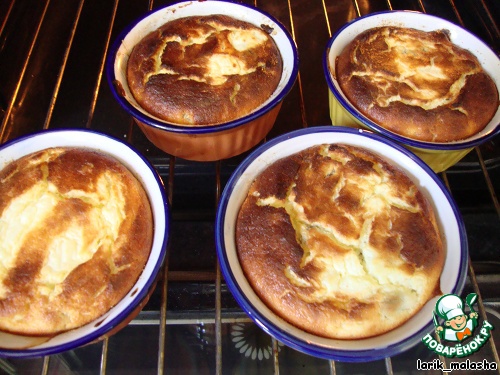 If you love cheese casserole, cheese cakes and curd, this recipe will surely please you! I like this pudding very fond of, as I'm a fan of just cheese! If you too, have a look, you will not remain indifferent!
Ingredients
220 g

40 g

100 ml

2 piece

70 g

40 g

40 g

1 pack

1 pinch
//= Yii::t('app', 'Total calories: ') . $recipe['ingredients']['total_calories'] ?>
Cooking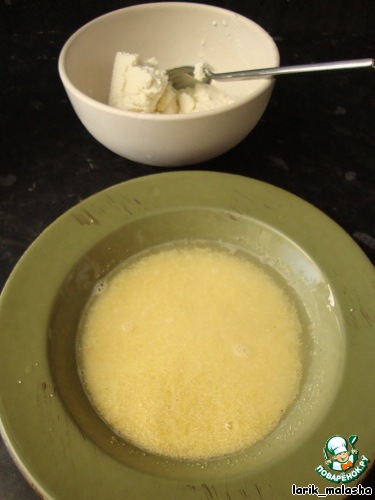 Semolina pour very hot water (90-100 ml), leave to swell for cooking time the other ingredients. Curd grind, if it is dry. I had not very dry, home. The fat content can take any.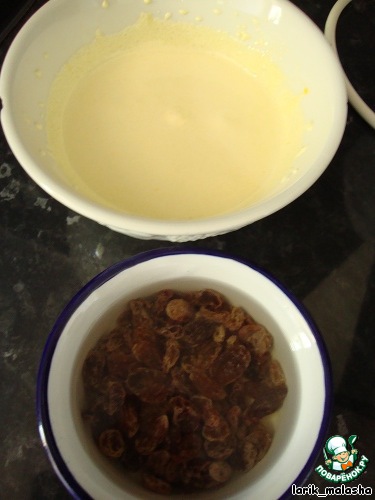 Raisins also add water (the water amount at your discretion) to swell. Separate the yolks from the whites. Beat the yolks with the sugar until white foam.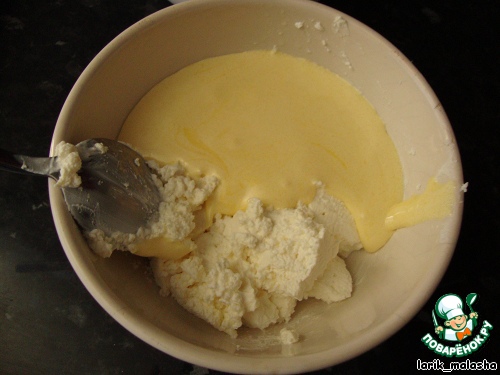 The beaten egg yolks to enter in the cheese, stir. Add vanilla.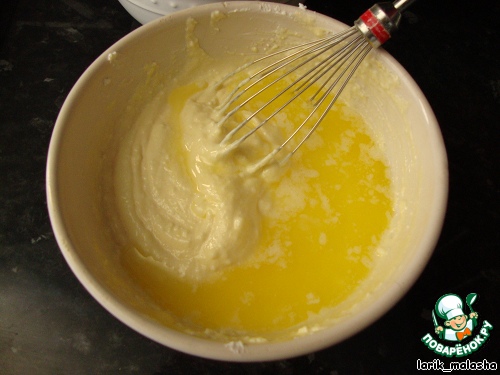 Butter to melt, put in the cheese mass.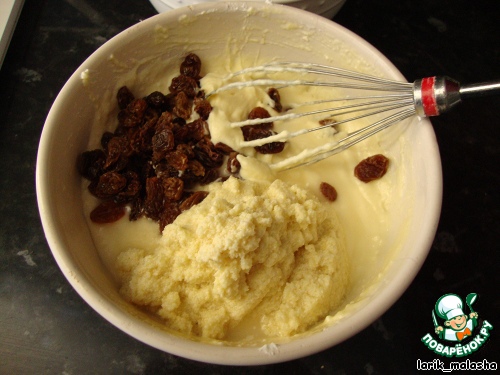 Drain the water from the raisins, dry cloth. If semolina is not fully absorbed all the liquid, then gently drain. Perhaps the grits absorb all the fluid you need to drain. Raisins and semolina add to the batter.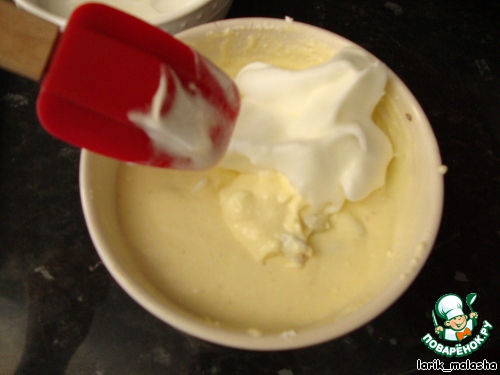 Beat the whites in a separate bowl with a pinch of salt in a solid foam. Carefully add to batter, mix well.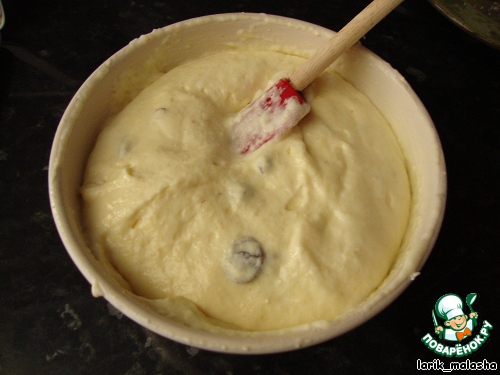 It turns out very airy dough.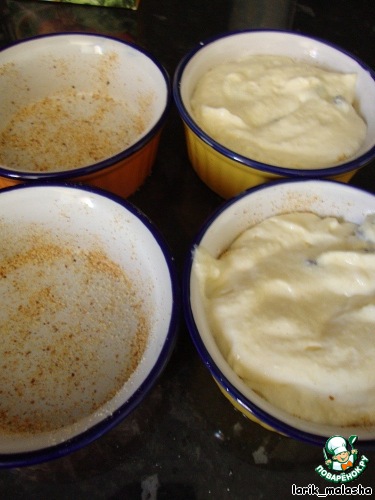 The pudding can be baked in ramekins or in one big form. Lubricate the form of vegetable oil. If you want to serve the pudding, removing them from the molds, then you need to sprinkle forms breadcrumbs. Put the dough.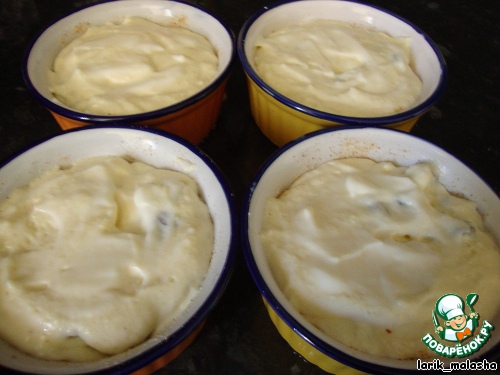 At the request from above to grease with sour cream.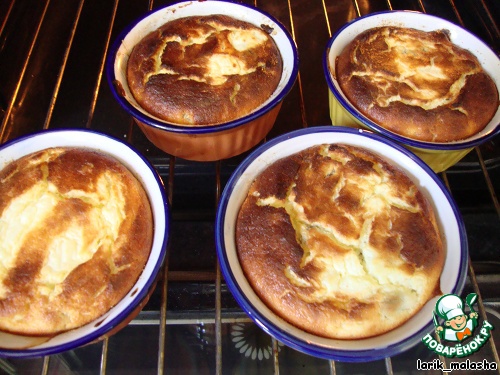 The oven heated to 250 degrees, bake the puddings for about 25-30 minutes until Golden brown. Time depends on size of molds. During baking, puddings noticeable increase in size, and then can fall. It's okay! Turn off the heat, leave the puddings to cool for about 5-10 minutes in the oven and then remove from the molds or cut into portions. You can sprinkle sugar powder. I was served right in the molds.