Description
Hello! We recently returned from Russia and I brought a couple of my grandmother's recipes. Now I present to you the kvass, which is made in the farm Red October (Yes, the name is remained) dmitriyevskiy district, Oryol region. The ingredients are all "by eye", because I from the grandmother have not achieved anything.
Cooking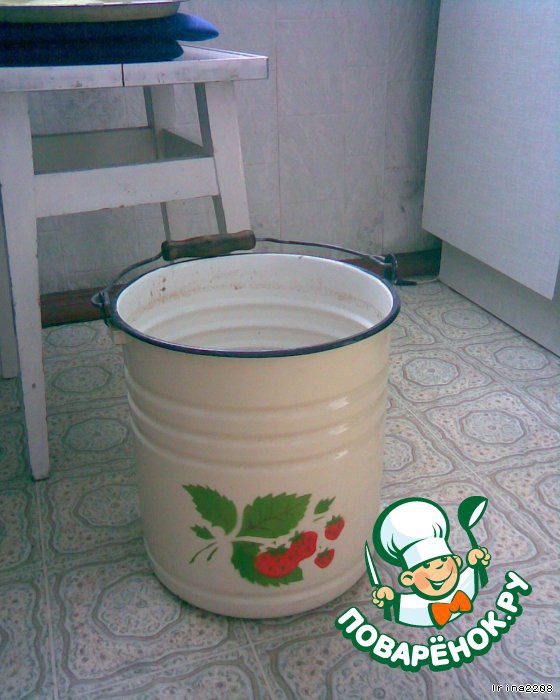 The thick I took with my grandmother, but it is in fact a normal yeast dough, but very liquid (water, yeast, sugar, flour). If making fresh grounds,the brew is sour, but then you merge the finished product, and in the midst of doing a new one and it is already less acidic, etc. by the Way sour kvass grandmother also uses. So, the grounds need to knock out - that is, add a tablespoon of sugar and leave to wander in a warm place. The water to boil. In the rye flour, pour a little water (even if it has cooled slightly) and mix so that lumps don't form.There also pour about a Cup of sugar. Then you can pour the remaining water (10-15 ml).When the mixture becomes as fresh milk to pour the thick, mix well, cover and leave for 3 days. Here is a bucket I was doing. After 3 days the kvass, pour into banks and put in the fridge. I got only 1 three-liter jar and left a lot of grounds. I there still water and poured again will make the brew.
The thick can be used many times (how many I don't know exactly, but in the summer will suffice). And the brew makes a wonderful hash. I promise tomorrow I will give the recipe.