Description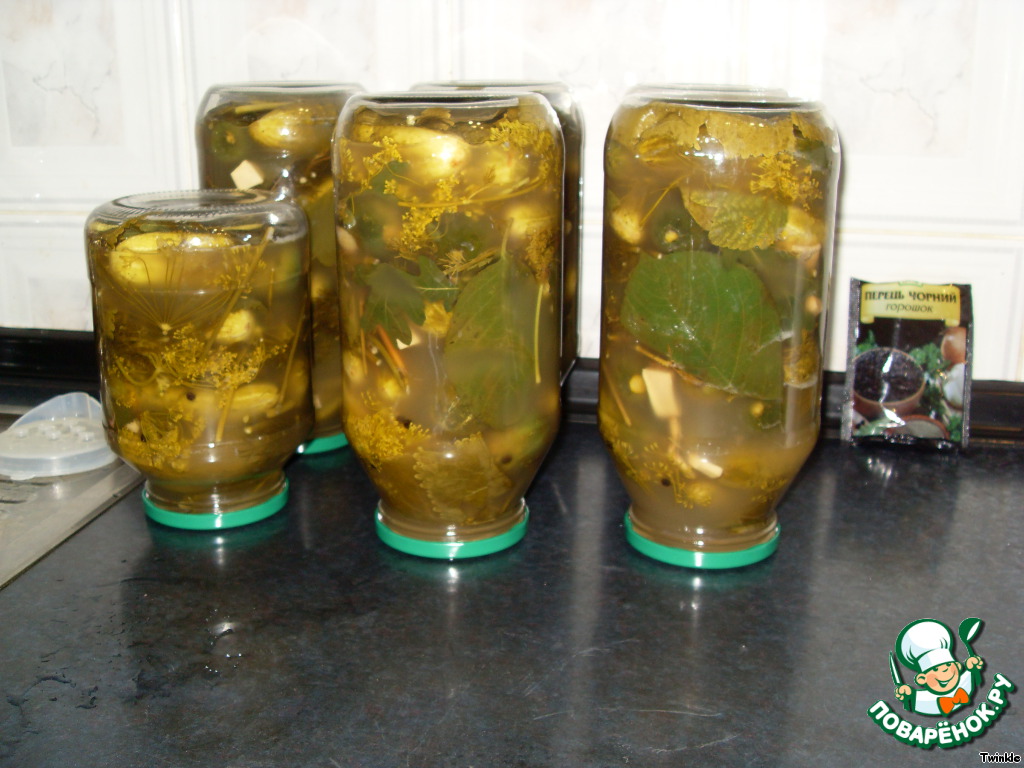 This recipe more than 20 years, so did my grandmother, my mother, and me. I decided to share. Ingredients are designed for 3-liter bottle.
Ingredients
6 kg

4 piece

3 piece

5 piece
Cooking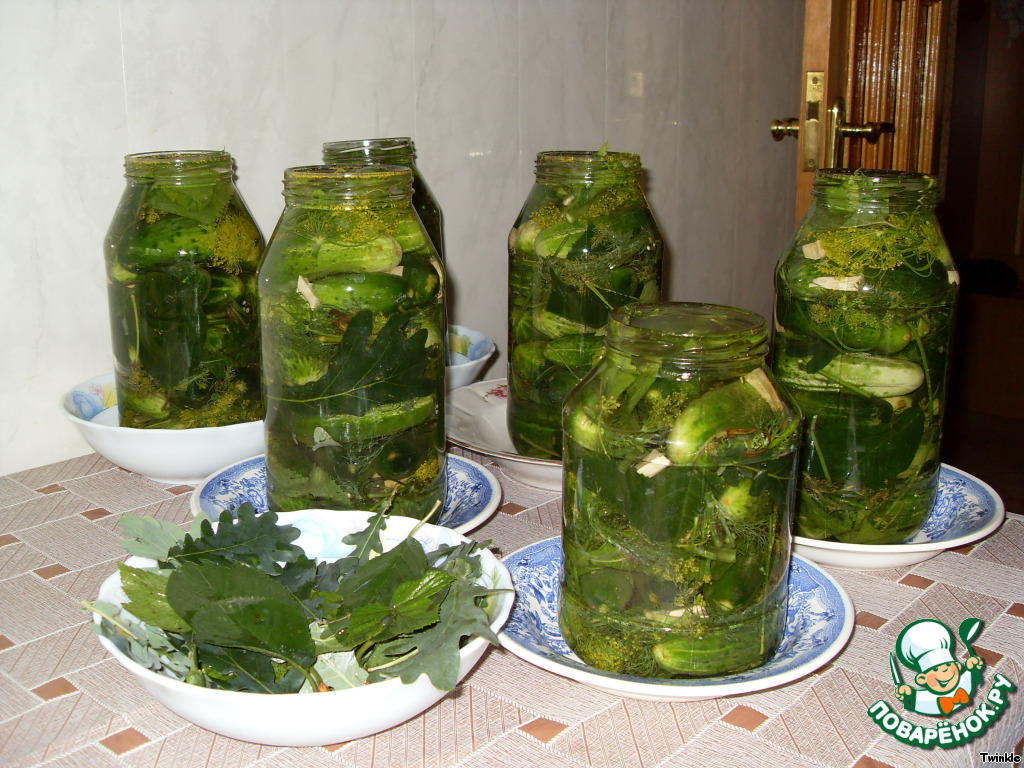 Wash the cucumbers, the leaves, prepare the horseradish root (to clean). Banks to wash in the usual way. Sterilizing is not necessary. Arrange the cucumbers in 3-liter cans (I have a photo of a 2-liter of what remains). I do so: horseradish leaves, cucumbers, umbrellas dill, horseradish root, then the leaves of oak, cherries, currants, and so alternate. I love when a lot of dill, leaves etc, it turns out very fragrant.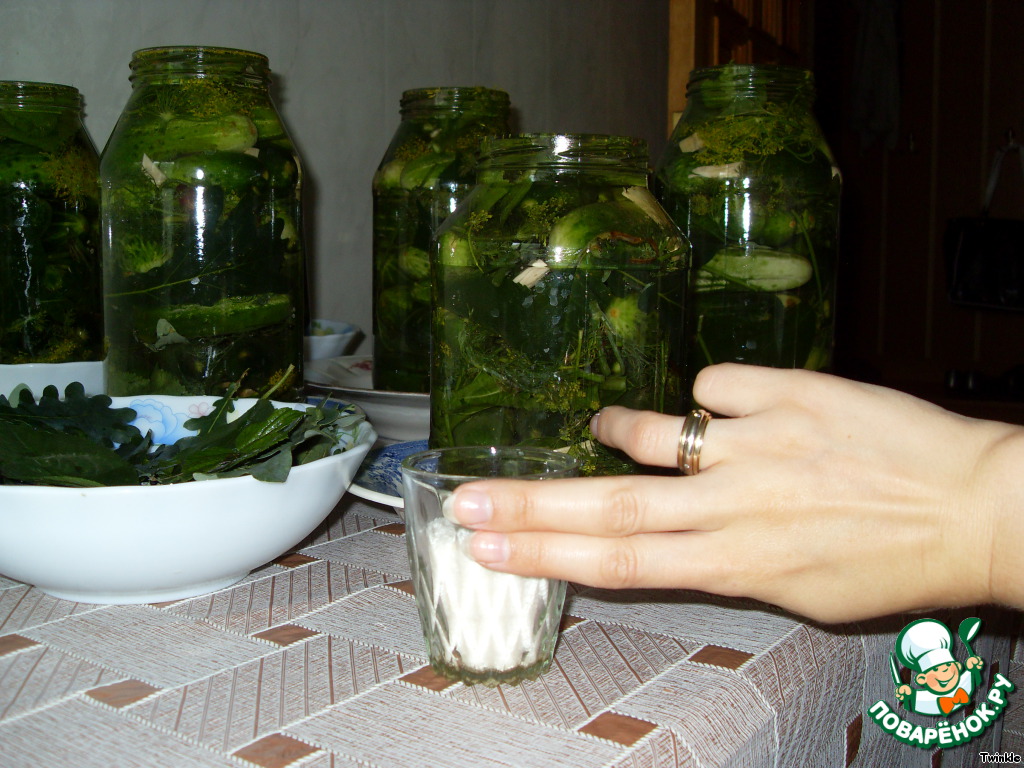 Then, all of the finished bottle, pours salt from barter measure is 100 gr. the glass from the neck of a glass put two fingers and poured salt to the toes, about 70-75 grams. (I never measured and not weighed, I feel comfortable.). Then fill with water (the usual) and set to quasits for 3 days.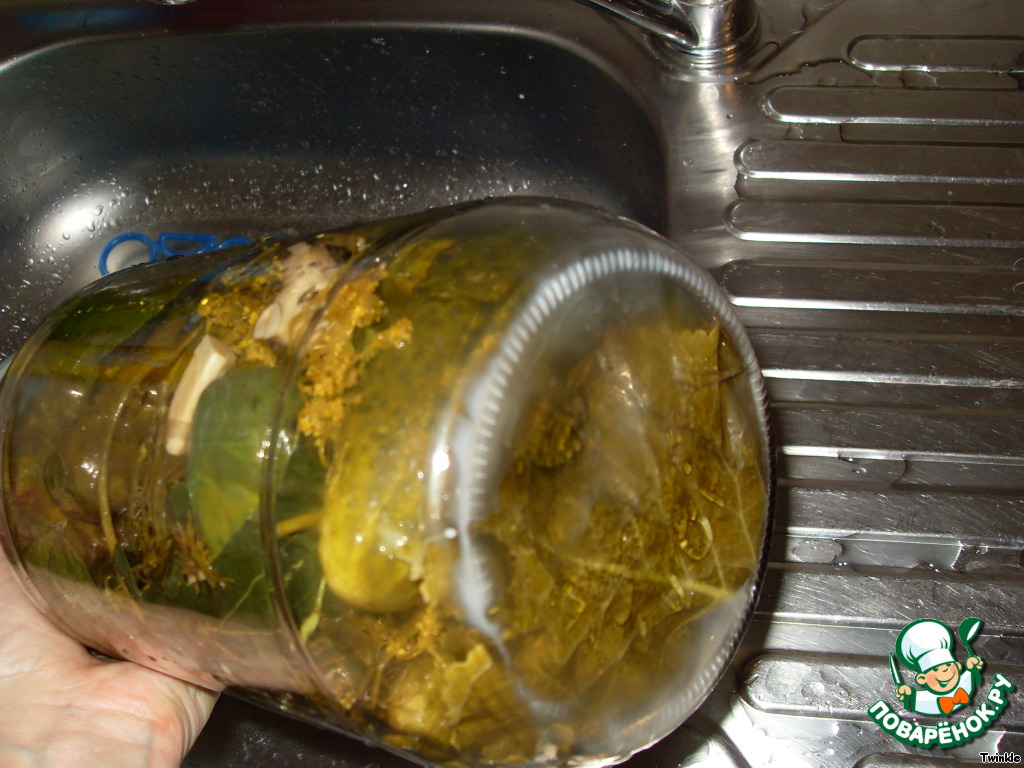 I have in this recipe is the secret. Every day I poured the brine in a pot or where you want it,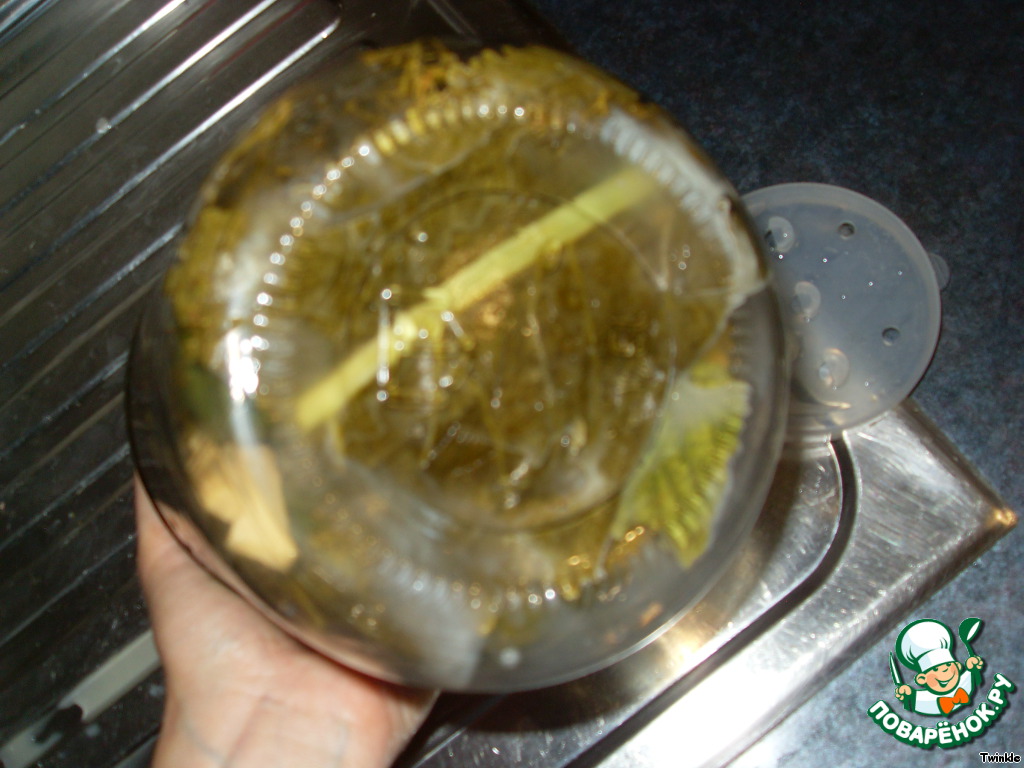 And cucumbers, washed under running water (in the bootheel), 3-4 times depends on what kind of residue you will have.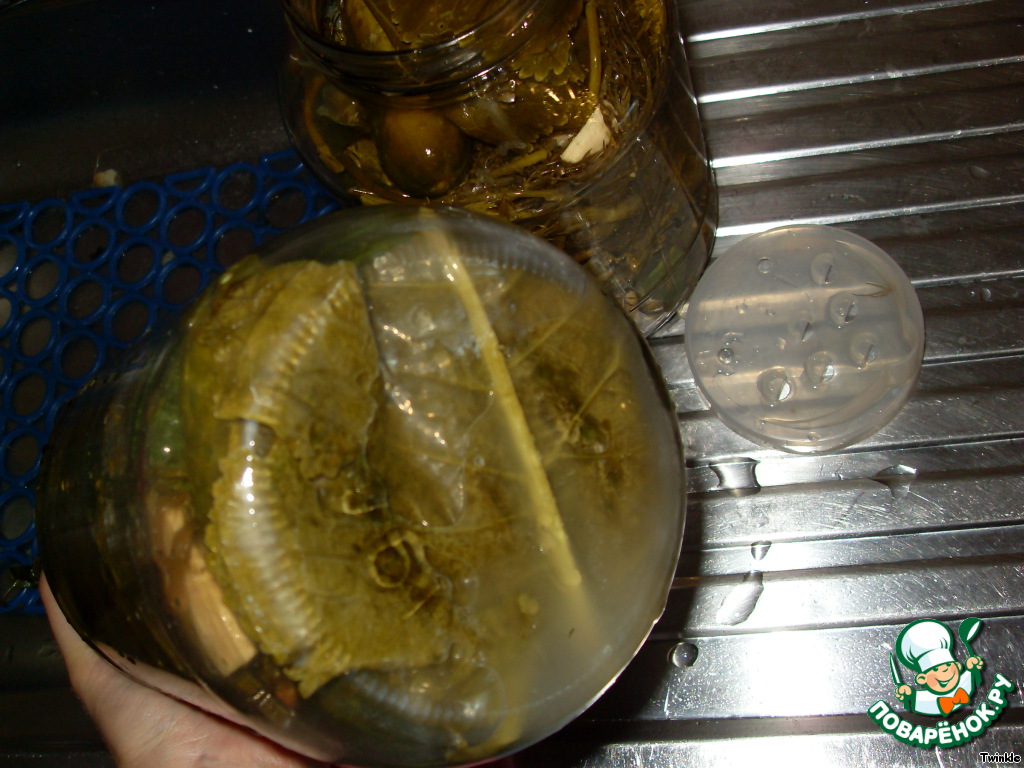 Pour the same brine.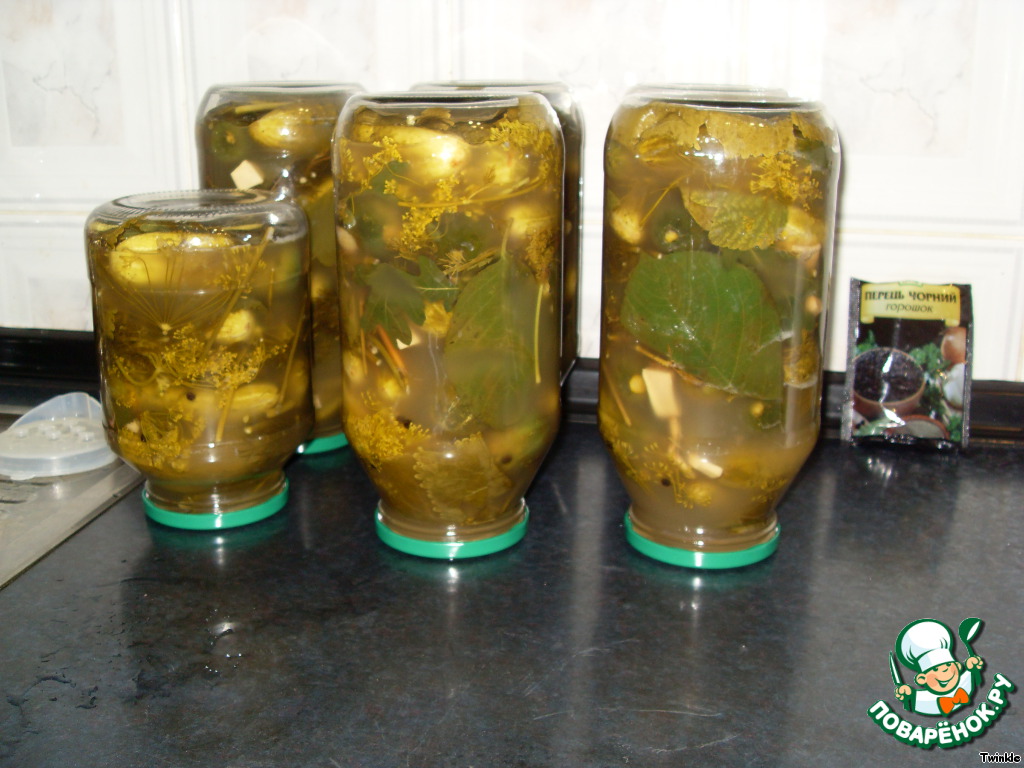 On the 3rd day pour the brine into a pan, and put on the heat until the brine boils - wash the cucumbers. Add to taste black pepper, peas, 5-7 pieces, and pour the boiling brine, twists, turns. Wrap is not necessary. Cucumbers work as a cask, delicious, before the new year we all eat.