Description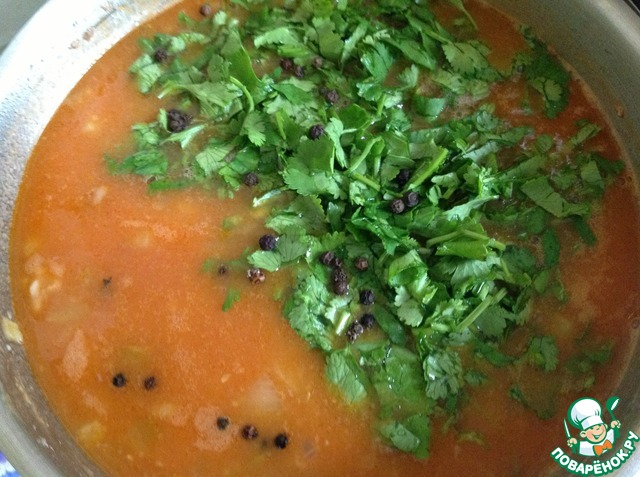 Not the classic version. I want to offer you a very tasty, spicy soup. Options are many, we like it. Nourishing and meat soup will not leave you indifferent, and prepares absolutely not troublesome.
Ingredients
500 g

2 Tbsp

1 Tbsp

4 piece

2 tooth

10 piece

1 piece

4 Tbsp

2 coup

3 piece

50 ml

100 g
//= Yii::t('app', 'Total calories: ') . $recipe['ingredients']['total_calories'] ?>
Cooking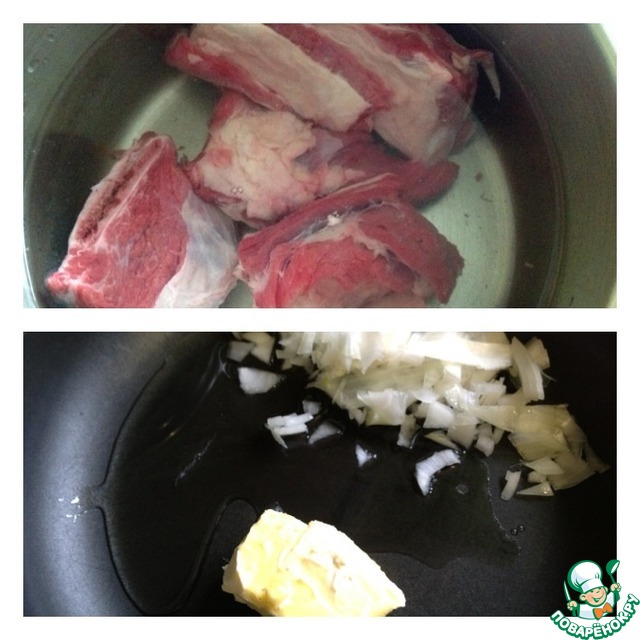 Rinse ribs place in pan and pour cold water. I have a label on the saucepan, pour to the level of 2.5 liters. Boil, periodically removing the foam. Cook for 1.5-2 hours until all the broth is boiled to 2 liters. Soon we spread butter and vegetable oil. Fry the finely chopped onion.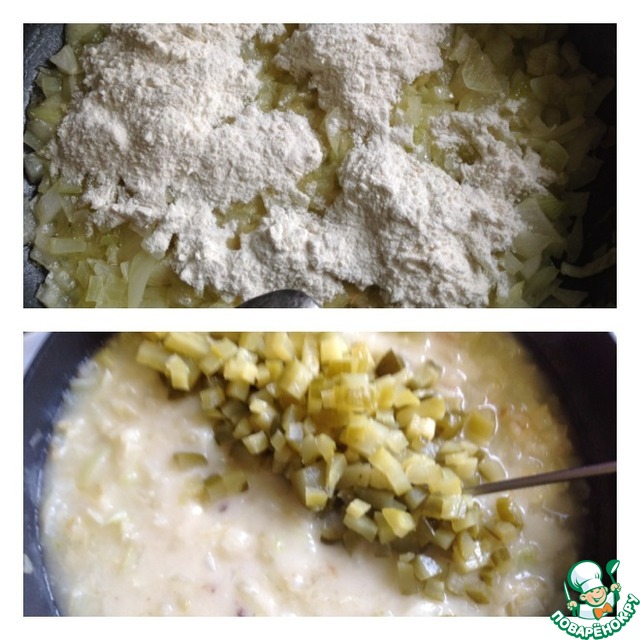 When the onions become Golden, add the flour and mix thoroughly. Cook on a slow fire. Add from the pan 4 ladle of broth. Quickly stir, to avoid lumps. Add the cucumber cut into cubes. Give the sauce to boil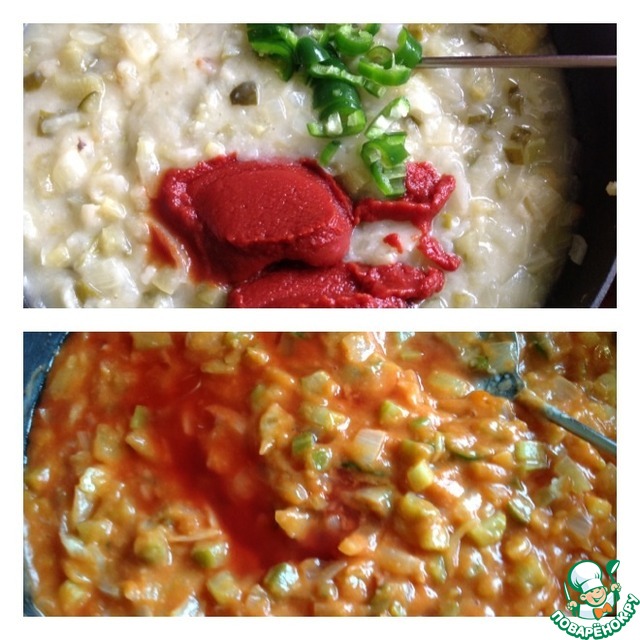 Then add the tomato paste and hot peppers chopped to the floor rings. Stir and allow to boil. Add the garlic passed through the press, and vinegar. Stir and allow to boil. Vinegar adjust according to your taste.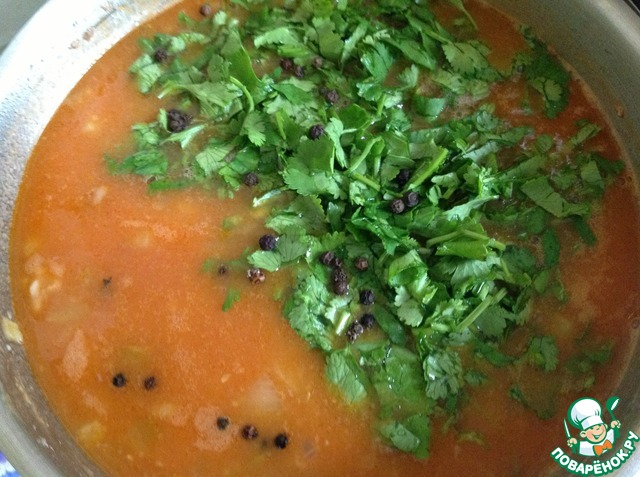 Sauce put in a pan with meat, stir quickly, and diminish the fire. Add salt, pepper and chopped cilantro. Give the soup to boil, and leave for another 5 minutes after boiling. Serve the soup with greens and onions cut into rings.