Description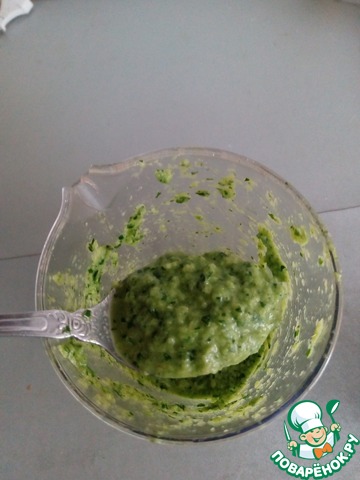 Gorgeous sauce with a Grand finish!!! Perfect for any dish. It can not only serve the meat, fish, vegetables, etc, but also bake in it. Don't forget to pass it to the taste!!! Your loved ones will be thrilled!!!
Ingredients
2 piece

1 coup

3 tooth

2 Tbsp

2 Tbsp

0.333 tsp
Cooking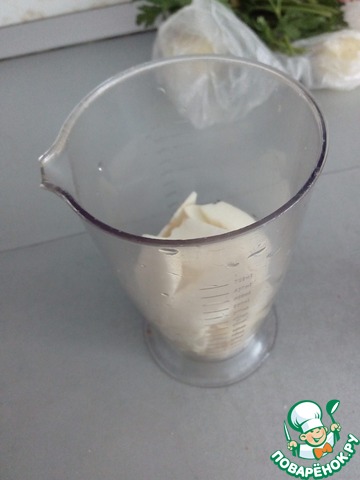 Apples peeled, cut, put into blender.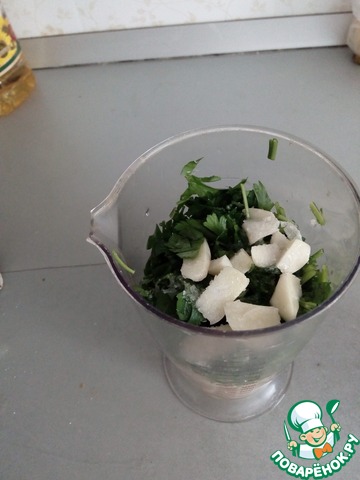 There also send the garlic, water, butter, parsley and salt. All carefully grind.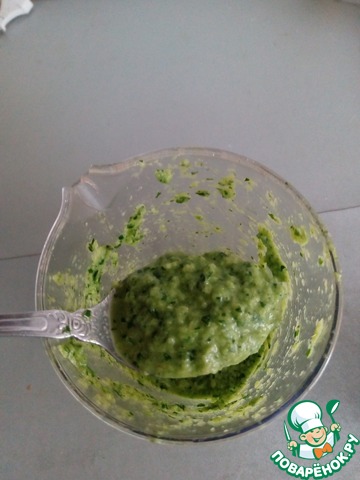 Everything is ready)))Here such consistency should be.