Description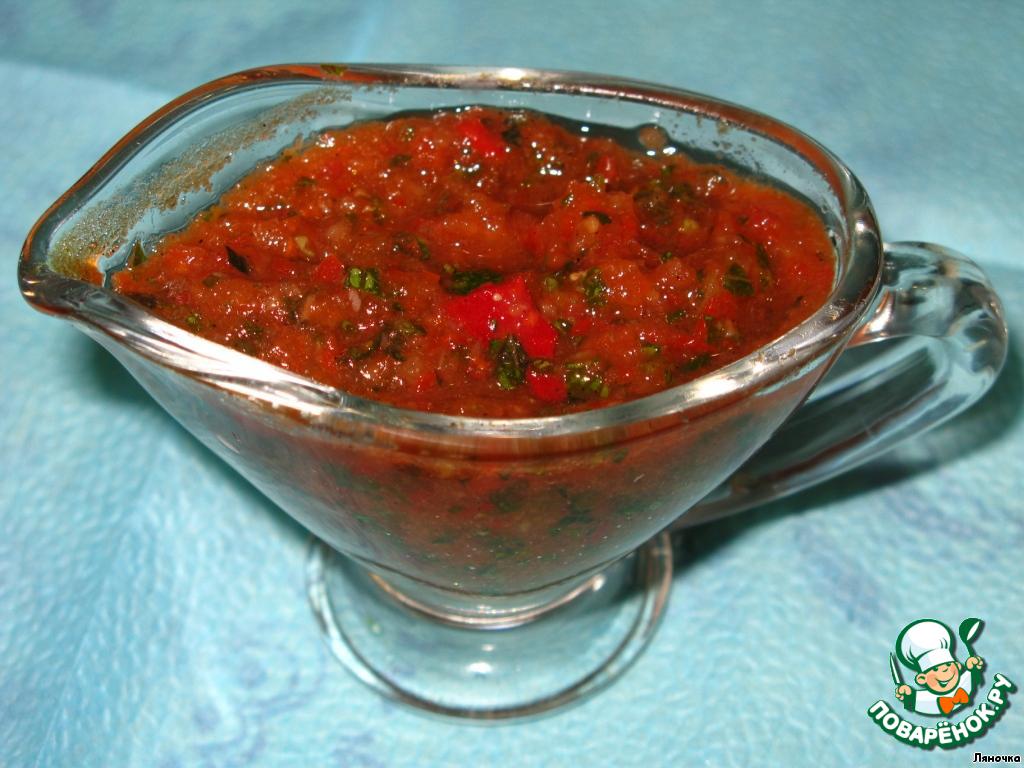 Yet another season of vegetables is in full swing, I suggest you to prepare another delicious sauce-seasoning to the meat. However, it is suitable not only for meat, why limit your imagination! :-) The recipe is very simple and fast, and the result will be of your liking! Recipe from "Tablecloth-Samobranka", author Elena Erokhina.
Ingredients
1 kg

0.5 kg

4 piece

1 coup

0.5 coup

0.5 coup

2 Tbsp

2 Tbsp

3 piece
Cooking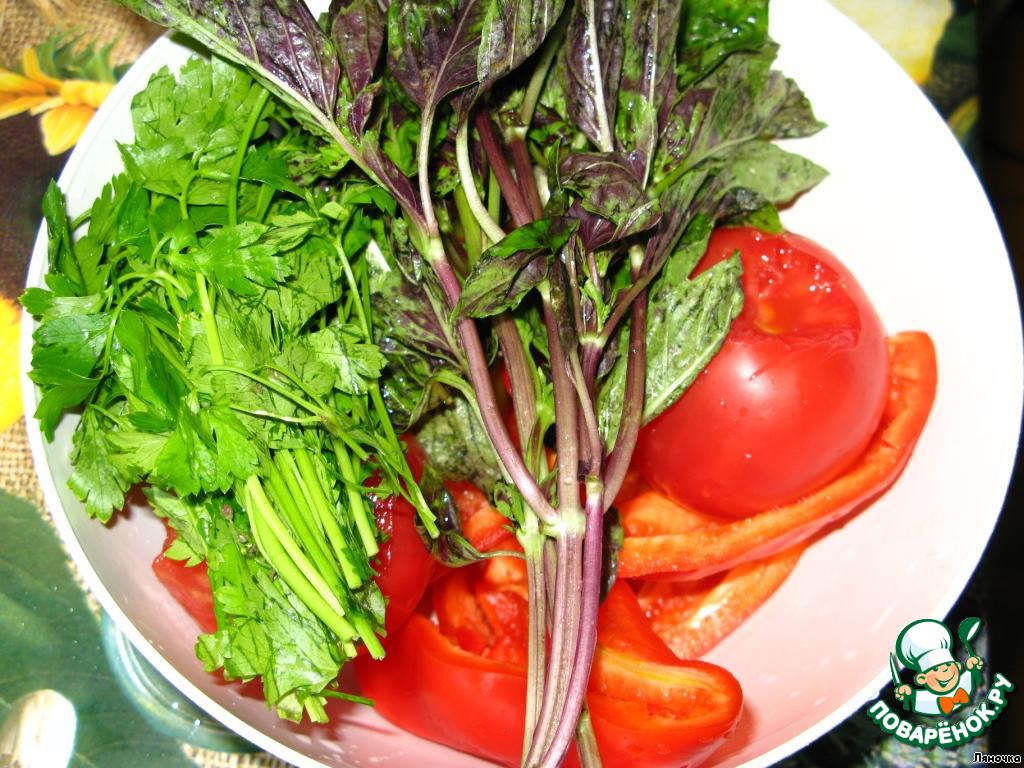 Greens wash and a little dry. Tomatoes, garlic, bell and hot peppers, wash and clean.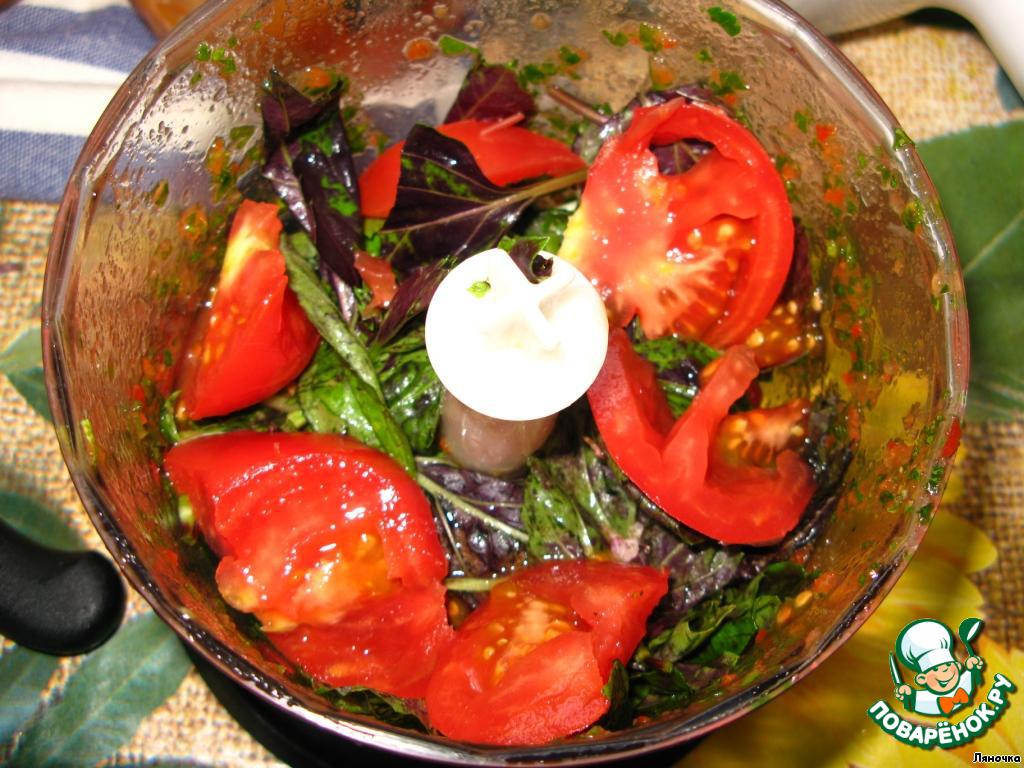 Parts to scroll through the vegetables and herbs in a blender. So the greens and garlic are grinded uniformly, spin them together with the tomatoes, so it will be easier. Garlic optional, you can skip through the press.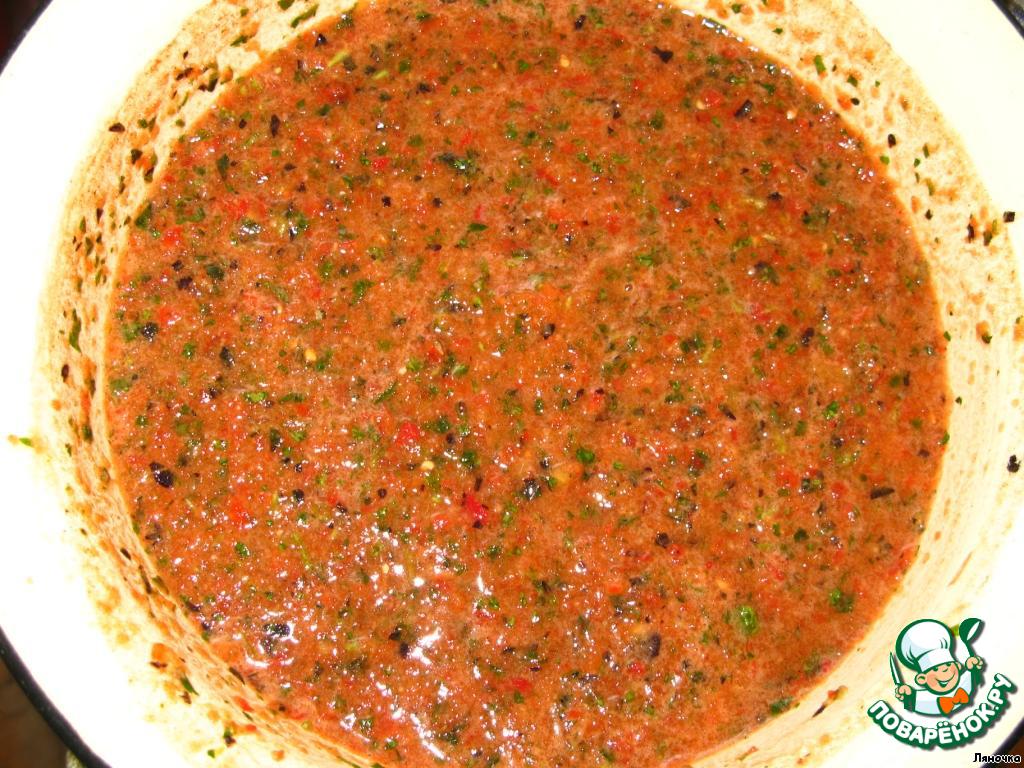 Mix the chopped ingredients in the bowl, add dry mustard and salt, as it should stir.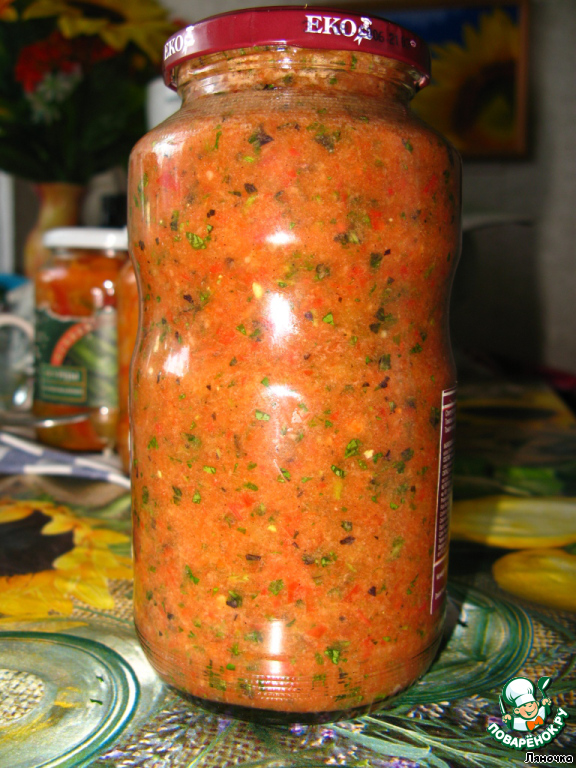 Fold the prepared dressing in a clean and dry jar, cover and put into the refrigerator. I did half the rules, I made this jar, approximately 700 g + still have some to sample.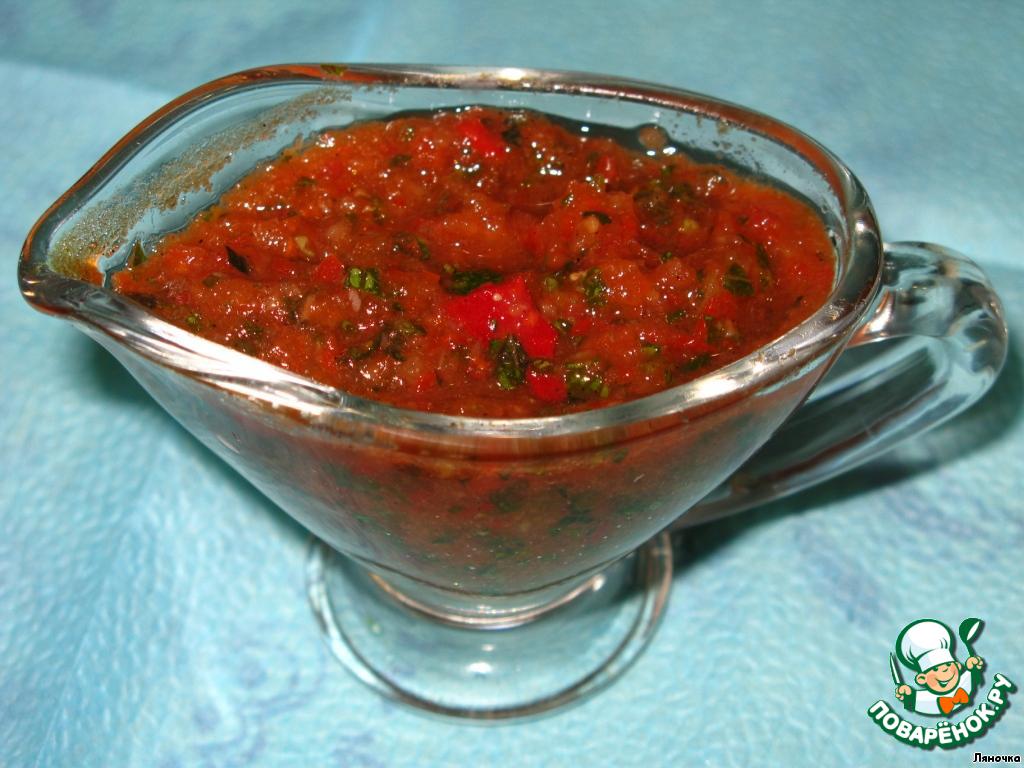 When serving, place the sauce in a gravy boat and serve. I think that this spice is good choice for marinating and would be a good addition to soups.