Description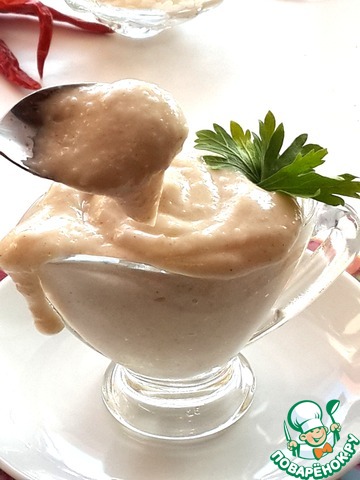 Mayonnaise is made from egg yolks and olive oil is everyone's favorite sauce, now causing a lot of controversy. Someone loves him openly and not shy, someone who loves him secretly (but still loves). The sauce that I am offering you today, made with product, it is not typical for mayonnaise is boiled rice. The taste and consistency of this sauce is similar to mayonnaise, but is completely herbal. It is the perfect base to any salad or other dishes - it can be used by vegetarians, those who fast and those who are on diet it is also possible (well, it can be a little).
Ingredients
100 g

200 ml

0.5 tsp

1 tsp

1 Tbsp

1 tsp
//= Yii::t('app', 'Total calories: ') . $recipe['ingredients']['total_calories'] ?>
Cooking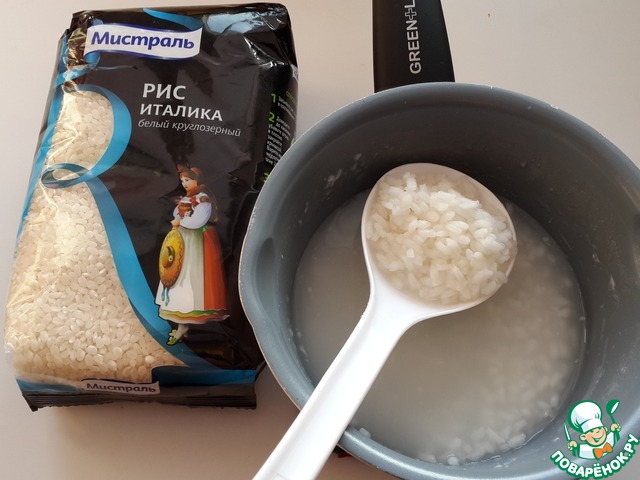 For the sauce, it is better to use round-grain rice. I took a pic of italika from the Mistral. Boil the rice in the ratio 1:4 for 30 minutes. The rice should be slightly overcooked. Completely cool it and drain in a sieve. The remaining broth is not empty (it might come in handy)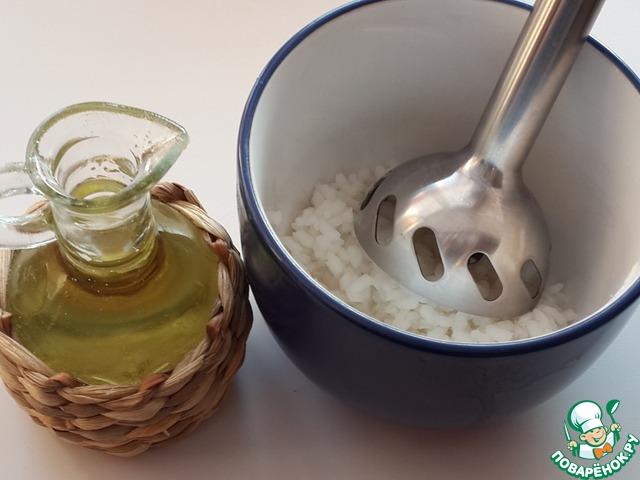 To prepare such a need mayonnaise with an immersion blender. Pour in the rice, half of the specified standards for the oil and grind everything in a blender to smooth puree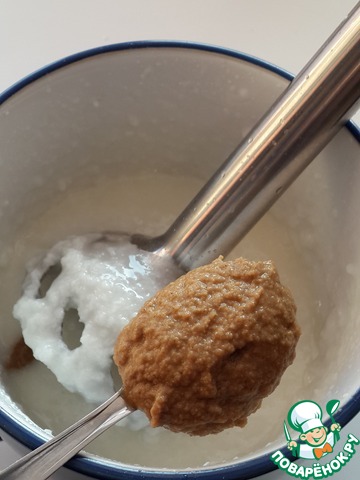 Add mustard and again run the blender. At this point the mayonnaise will be slightly "cereal" - don't be alarmed, this is normal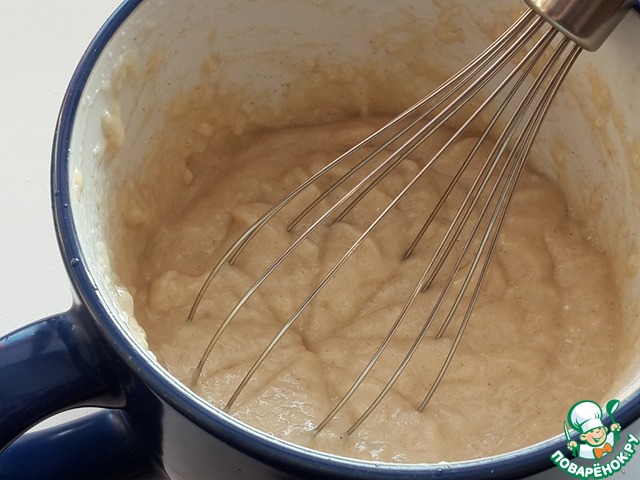 Now, use mixer or whisk. Mass whipping with a whisk, gradually add the remaining oil - you will see how in the eyes of the sauce will purchase ogorodnoy smooth consistency. The amount of oil may need different - plus or minus 50 ml - it all depends on the rice and oil. Adjust it according to the situation. If the sauce is too thick - dilute a few spoons of the congee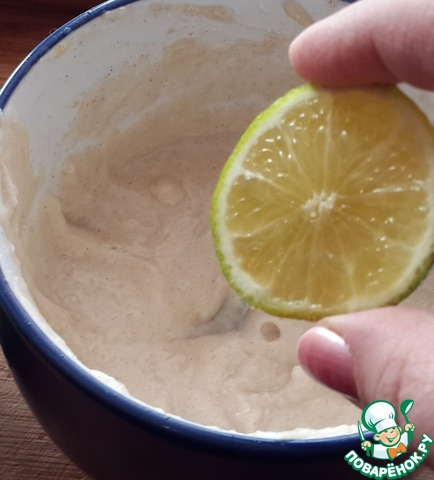 If you want a smoother consistency, sauce can be wiped through a sieve. The finished mayonnaise and season with salt, sugar and lemon juice. Leave for 10 minutes. so salt and sugar are dissolved - have a taste and if necessary adjust the quantity of salt, sugar and acid. Instead of lemon juice you can take vinegar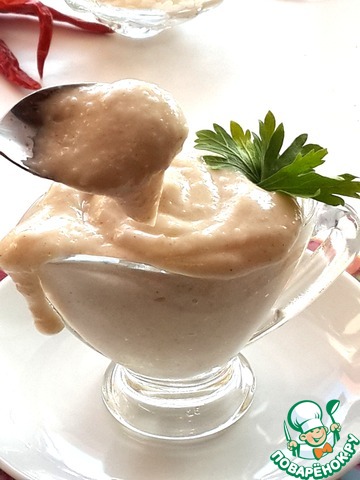 This mayonnaise can be used for salads, you can serve it with boiled vegetables. The sauce can be flavored with garlic and herbs, add finely chopped capers and cornichons - it will be even better!