Description
Dear cooks, I want to share with you the recipe for a great summer drink. Cooked very quickly. And plus, this brew is that it without sugar. Almost a diet drink.
Cooking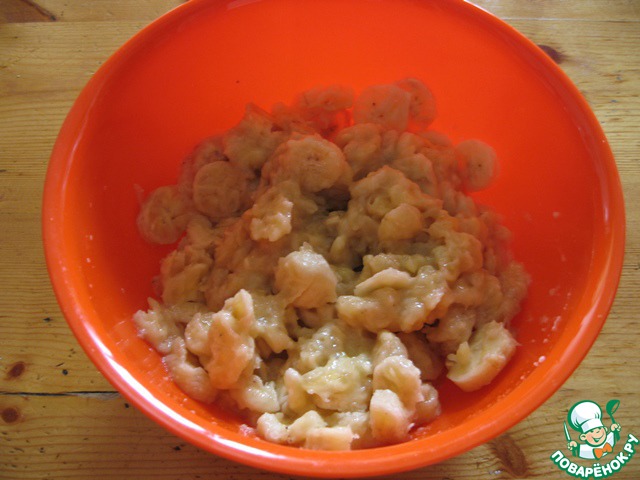 Length of making this brew need overripe bananas. 2.5 liters of water you can take a 1.5 kg of bananas for more flavor. In the ingredients I brought classical proportion, all changes and additions to the description. Let's get started. Boil water and cool to about 40 degrees.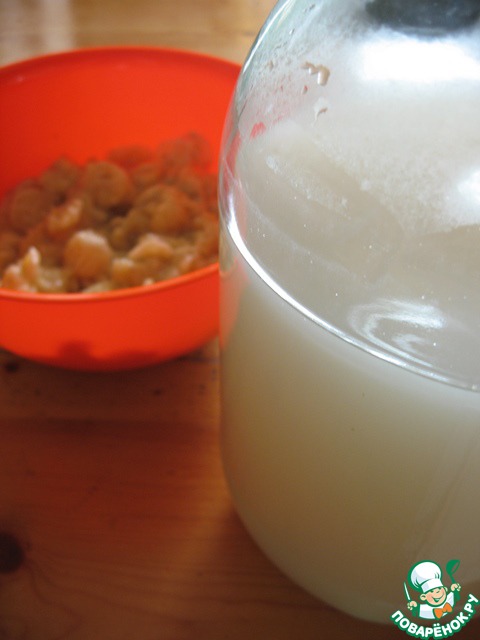 Slice the bananas and slightly mash with a fork. To achieve a smooth puree is not necessary.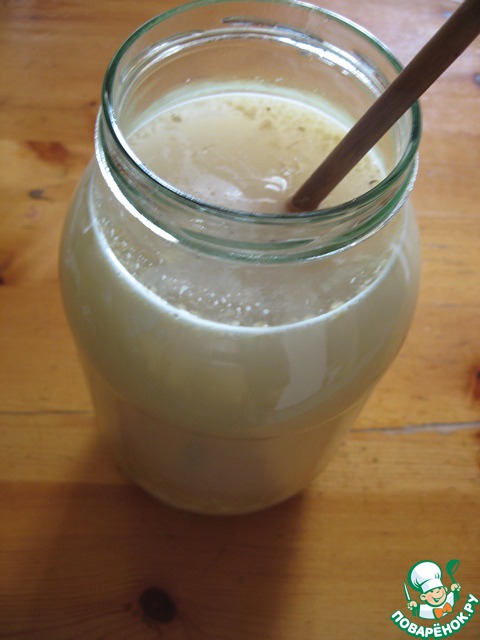 Cooled in water to dissolve the yeast. If you want the drink was sweet, put the sugar (100 grams). I always do without sugar.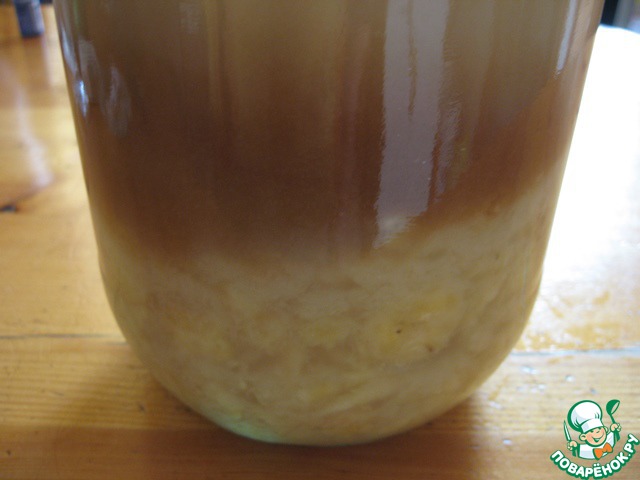 In the water with the yeast to put the banana puree and stir. It is important that the capacity was not filled more than 2/3. When I photographed, I did this brew the first time and filled the jar almost to the end. In the end brew "ran". Now make in a large pot.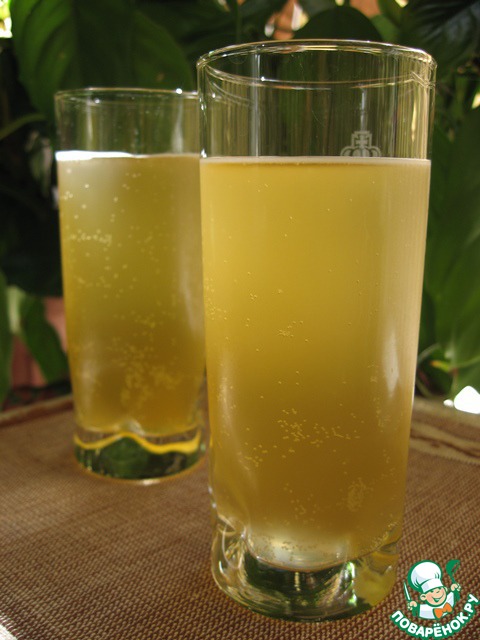 My small addition. To brew took on the color, I add 1 tsp of instant coffee. Coffee dissolved in 2-3 tablespoons of boiling water and pour in a future brew. This is not a required step.
Capacity cover with a cloth and place in a warm dark place for a day. A day strain 2-3 times. Pour into a tightly sealable bottle and put another 1-2 days in the refrigerator. The kvass is ready. Help yourself!