Description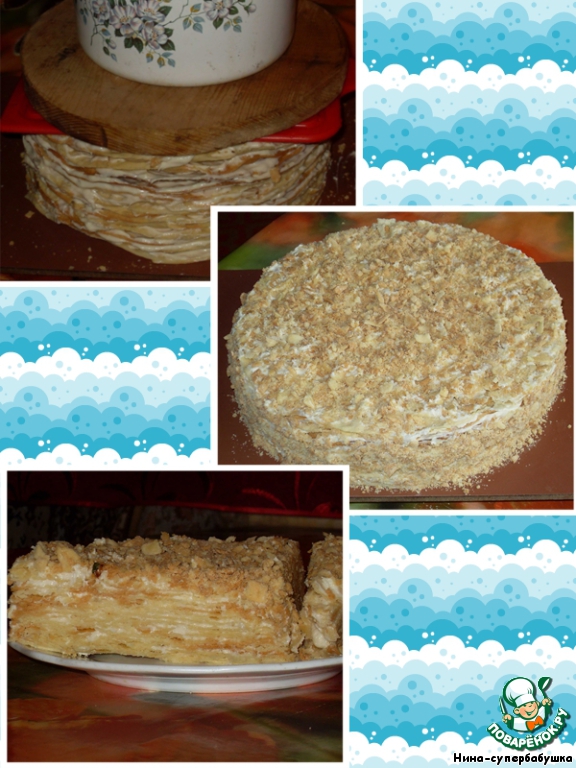 11 pages, I issued a website for "cake "Napoleon"," honestly and very carefully studied and now I'm a clean and quiet conscience I can post my version. As advertising my recipe I can say the following: when my friend's husband, captain of a fishing vessel, came back after 4 to 6 months home, he called from Norway or from Murmansk and asked me to bake him this cake. And I baked. Olga says that a huge cake he ate one, didn't give anyone any piece of... said: "This is MY cake! He's done FOR ME!" And that's all. The recipe is very very old, originally from Ukraine. Ingredients - the bare minimum!!! The result is simply superb!
Ingredients
1 cup

5 cup

400 g

2 cup

250 g

3 piece

0.5 cup

2 cup

3 Tbsp
//= Yii::t('app', 'Total calories: ') . $recipe['ingredients']['total_calories'] ?>
Cooking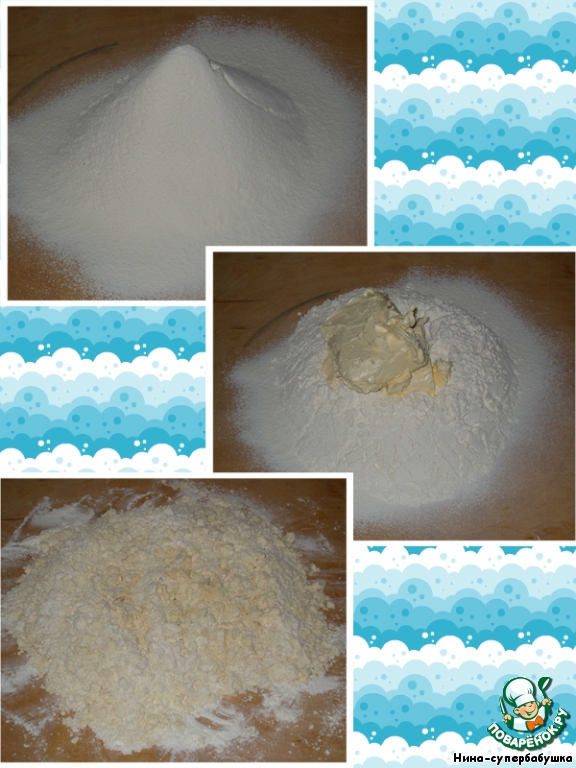 On a Board sift 5 cups (capacity Cup 250 ml) of flour. Add the margarine to room temperature and chop with a knife in a more or less uniform crumb. I prefer to chop the margarine into pieces and then RUB hands, it is faster and more uniform crumb.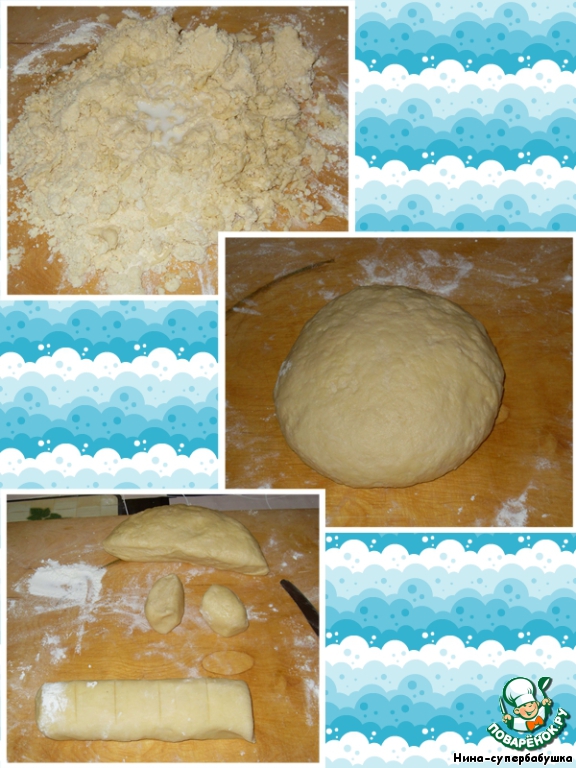 Gradually infusing 1 Cup of milk, quickly zamesit dough. It turns out fat, does not stick to hands and Board. I must say that knead the dough for "Napoleon" in any case can not be long, otherwise the dough when rolling it will "drag".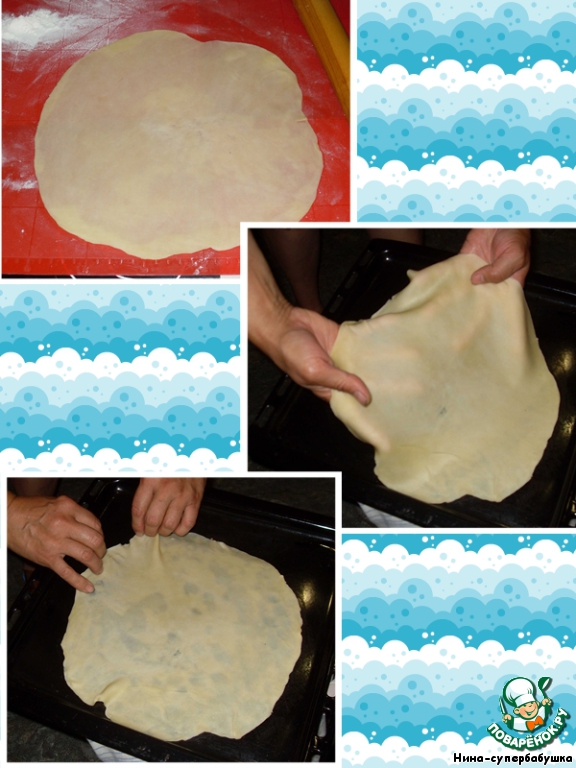 Divide the dough in half and each portion - 7 pieces (14 pieces). Roll out very thin. The dough is very grateful, unrolled easily and not torn. Wound not the rolling pin is not necessary. Put the dough on a clean, dry baking sheet, spread.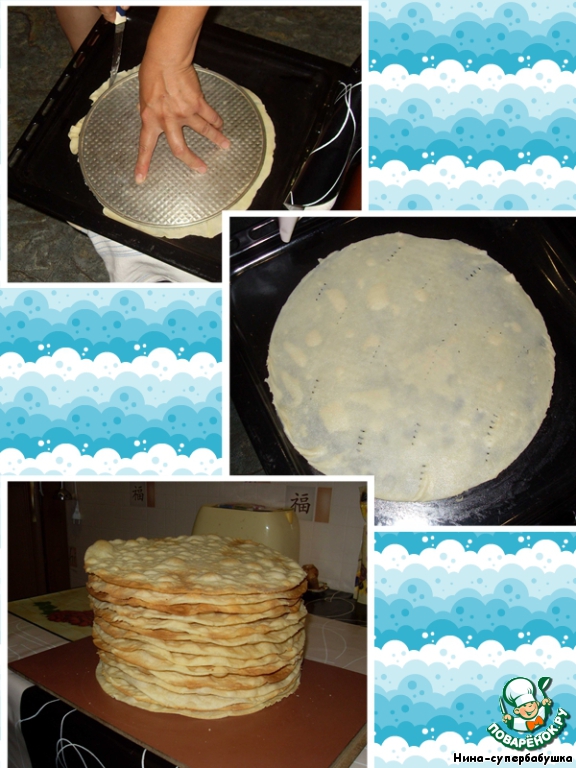 Trim, prick with a fork. I took the bottom from the split shape with a diameter of 28 see Bake at 200*C until Golden brown. Baked very quickly, literally 5-7 minutes. You have to watch not to overdo. Remove very carefully with a wide knife, the cakes are very fragile...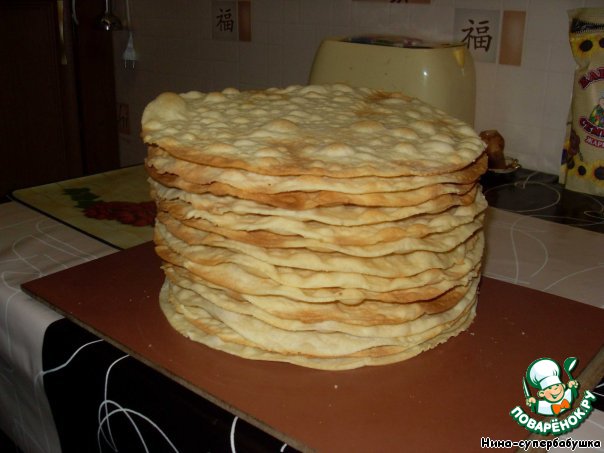 Here's a stack of cakes we've got...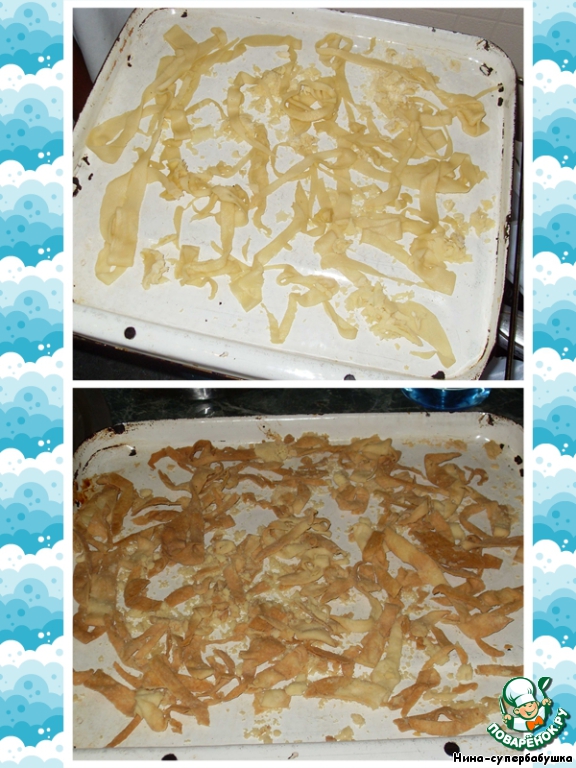 Crop spread on a baking sheet and bake until light brown. When cropping has cooled, pound them into small crumbles. I just knead by hand.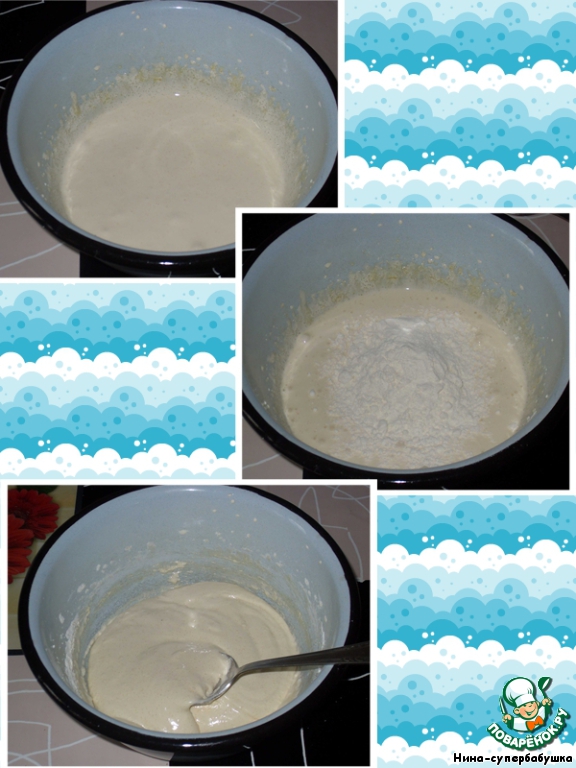 We now proceed to the preparation of cream. 3 eggs with yolk 3 tbsp. white sugar, add 3 tbsp flour. Mix well. Dilute a small amount of milk taken from the norm for 2 cream, and honey to the masses.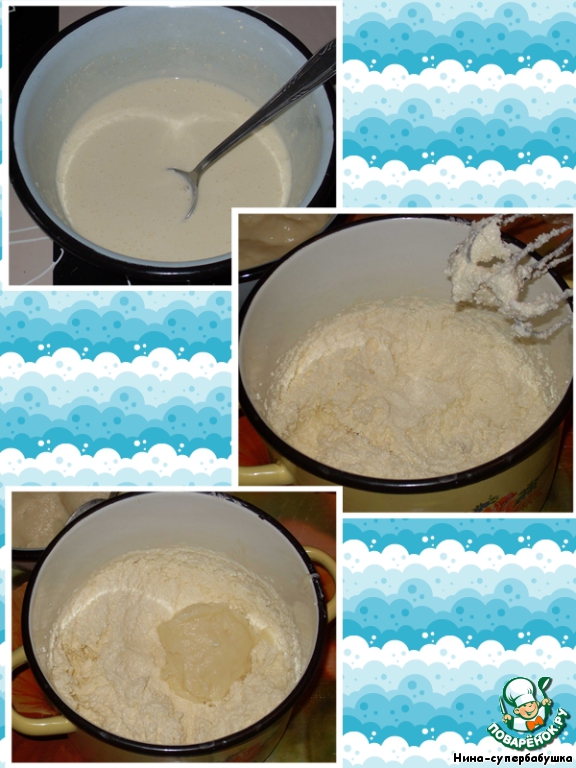 The remaining milk (0.5 l) to boil and pour the mass, stirring. Bring to a boil. Cool. Beat butter with 2 cups sugar. A spoon to add custard and beat on medium speed each time until smooth. We must tread carefully, because, if you throw a lot of custard, shared cream can delaminate.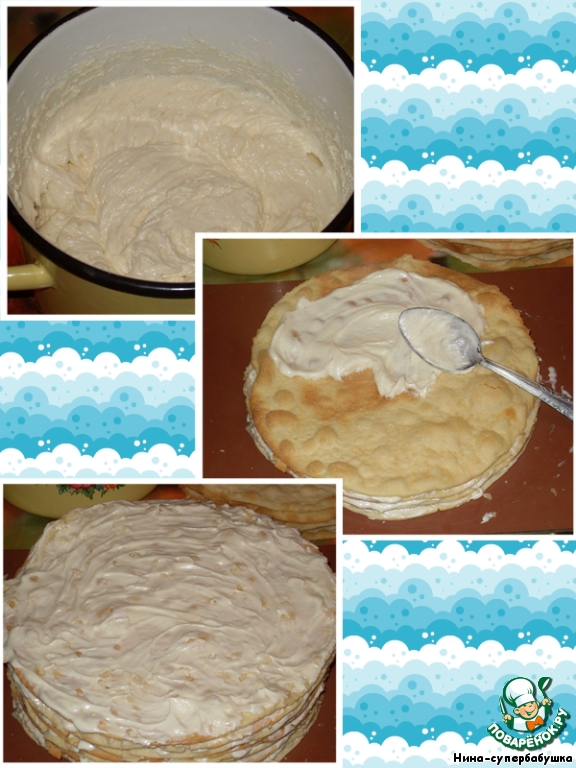 The cream gives a very lush, delicate and airy. Cakes to coat with a THIN layer of cream and lay down in a pile. Trim, chop and sprinkle on top. A little bit of crumbs to leave.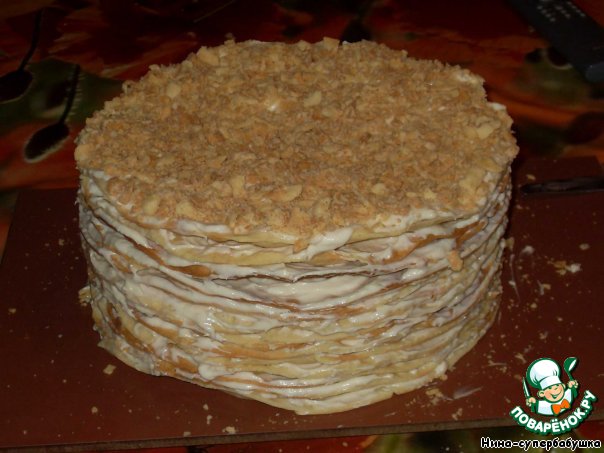 Will look like our cake after promazyvanija cakes. He's a little donkey.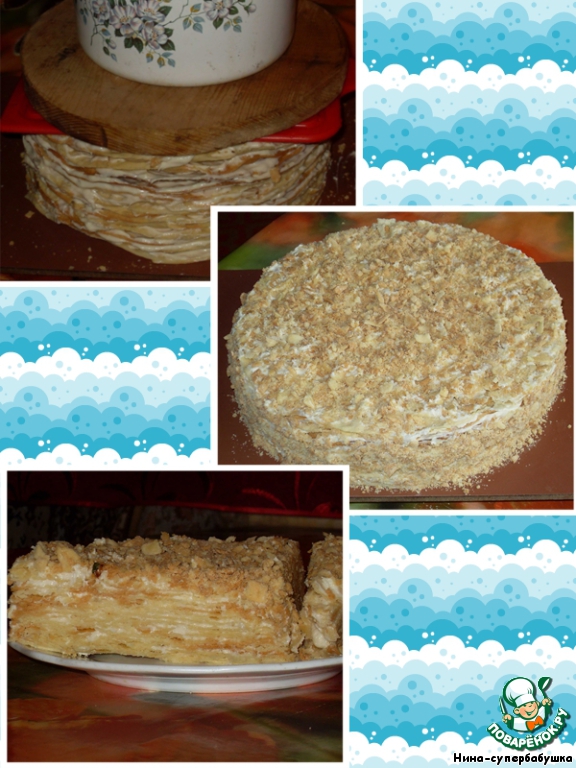 Cover with a Board and carefully put on top of a small oppression. I have a 2-liter kettle of water. So leave for the night. In the morning the cargo to remove. The cake will settle. Crumb top slightly loosen the plug. The cream is a little squeezed at the sides, spread it and sprinkle Boca crumbs. Well, that's all! So now I have "Napoleon." We love this cake, especially my husband. All the time asking me to cook it, but for the family I cook it very rare. Now imagine at the 40th anniversary was prepared, and then her husband on the 55th anniversary (and we with him one year)...