Description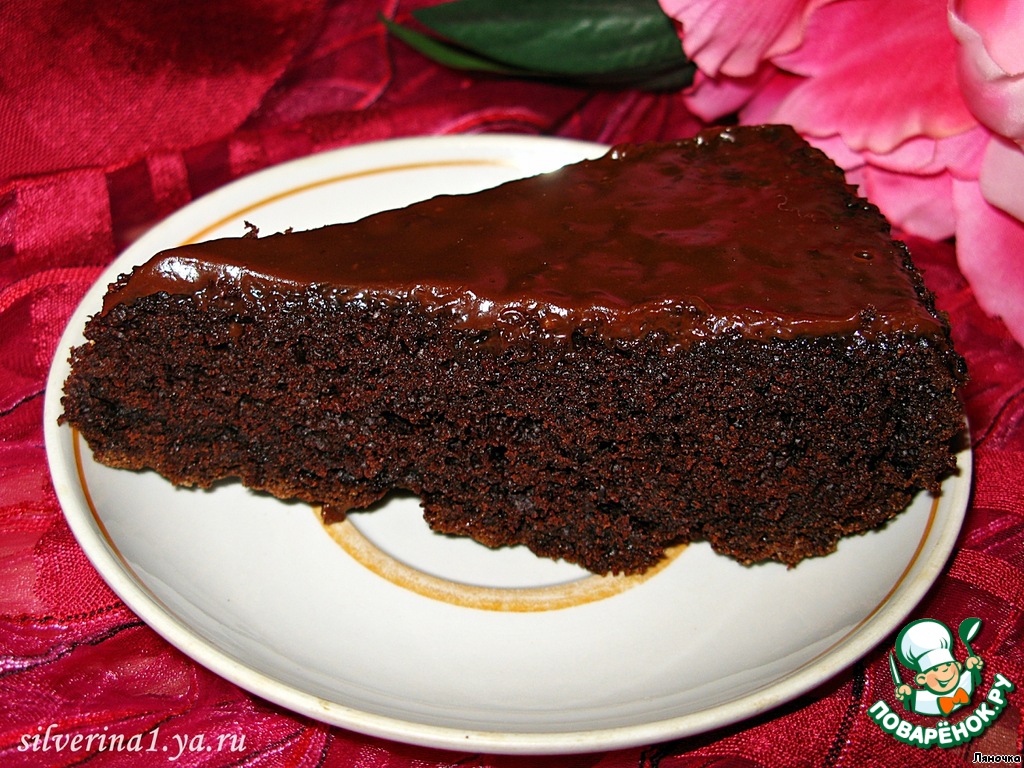 Crazy cake. Honestly, I'm not sure this recipe is on the website, it was too popular... But the search is not found. If found, delete. But if not this, then you are welcome! I love this recipe! Get a great pie or cake, it all depends on your desire! Preparing is easy, you get a big cake, the taste is great! Some dignity! This is a very famous recipe of American cuisine. According to legend, this cake was invented during the great depression in the 30-ies of the last century. Without butter, eggs and milk gives a very delicious sponge cake, large, porous and chocolate. The recipe makes a form about 22 x33 cm
Ingredients
3 cup

2 cup

1 tsp

2 tsp

0.5 cup

0.75 cup

2 Tbsp

2 pack

2 cup
Cooking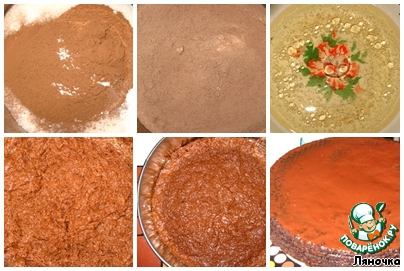 Honestly, I used step-by-step on the machine, I was sure I didn't need it (just a reflex worked :-)), so sorry for the quality and appearance. Believe me, this cake is still amazing! Generally the dough directly in the form in which to bake this cake. But I still make the dough in the bowl. Sift in the form of flour, sugar, salt, soda and cocoa and mix well. Mix oil with vinegar and water. Pour this mixture into the flour and stir with a fork until smooth. Bake in a preheated 180 degree oven for 30-40 minutes, check the readiness with a wooden toothpick. Let cool and then unleash your imagination! And, by the way, the finished cake can be frozen, in whole or in part, at your discretion. Most importantly, how to pack, lest he gain unwanted odors.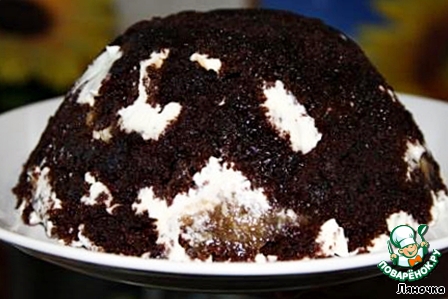 Here I mixed the finished cake with sour cream and bananas.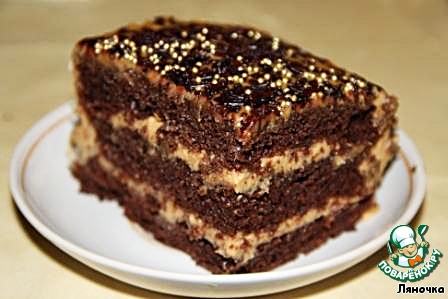 Here cut the cake on the cakes, I missed the mascarpone with condensed milk, sprinkle Boca almond flakes, top - dressing.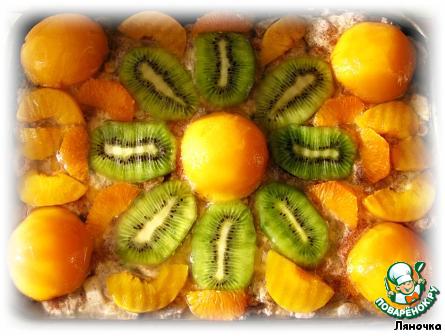 Here cut the cake into two parts, the bottom is soaked with liqueur and missed the cream, the top broke into pieces, mixed with cream and fruit, laid out on the bottom cake, stamped )) the Top is decorated with fruit and filled jelly. Cream: sour cream, sugar, quick gelatin.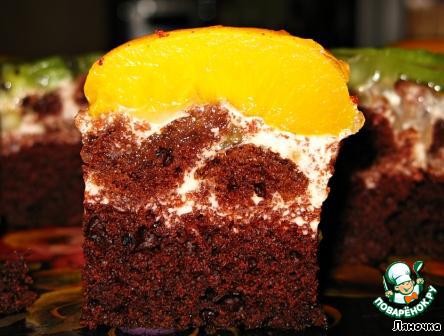 So this option looks to the context.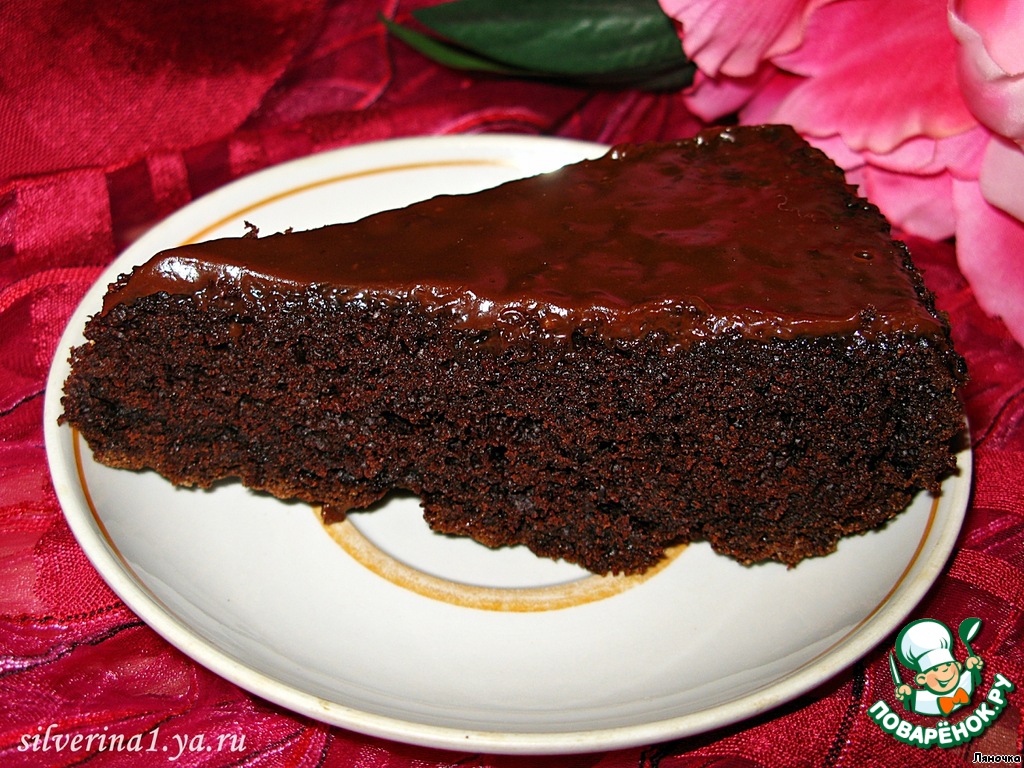 The easiest, but not less tasty option is to pour the finished cake with icing or ganache. Very strongly recommend to prepare and evaluate! :-) Enjoy your tea!