Description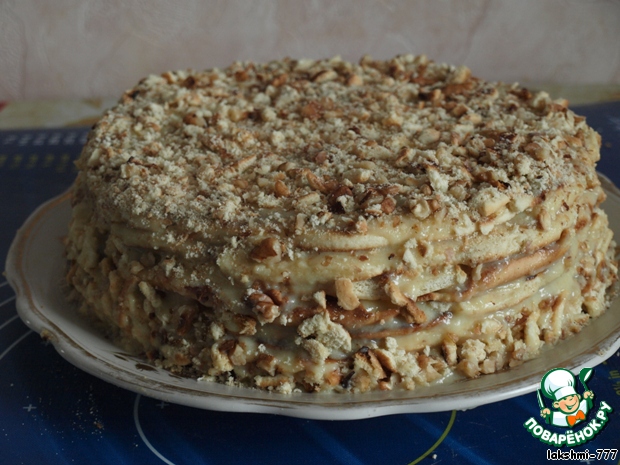 Me the recipe for this Thorpe bribed as soon as I read it. Decided: to prepare immediately!!! Gentle, very soft and just melting in the mouth, moderately sweet, but that quickly prepares you to make it. And what wand wand for those who have no oven. Cake submitted by Aliya on the forum say7, she in turn had found it on some website. Here I such did not find, so decided to share. For a week I made the cake twice and just fell in love with it!
Ingredients
1 can

3 piece

1 tsp

470 g

500 ml

1 cup

1 pack

200 g

1 cup
//= Yii::t('app', 'Total calories: ') . $recipe['ingredients']['total_calories'] ?>
Cooking
Since cakes are prepared very quickly, immediately better cook cream. In a saucepan pour the milk, add 2 eggs, 2 table. spoon of flour, a Cup of sugar and the sachet of vanilla sugar, beat well with a whisk and put on a slow fire. Cook, stirring, until thick. In hot cream add butter, stir and cover with a lid so the cream is not cold.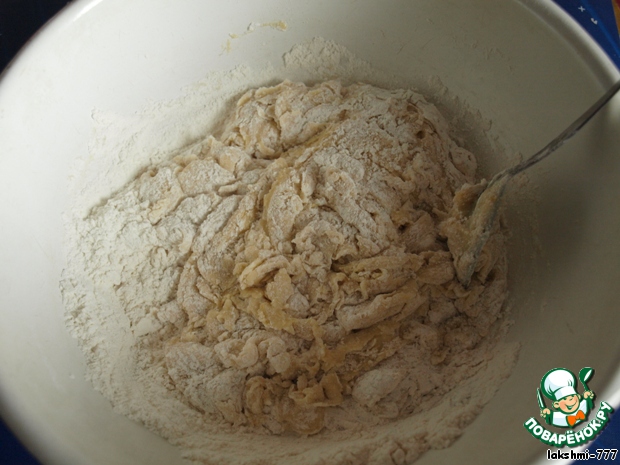 Now you can start making cakes. In a bowl pour the can of condensed milk, add the egg and mix well. Then add soda, slaked vinegar and gradually we pour the flour.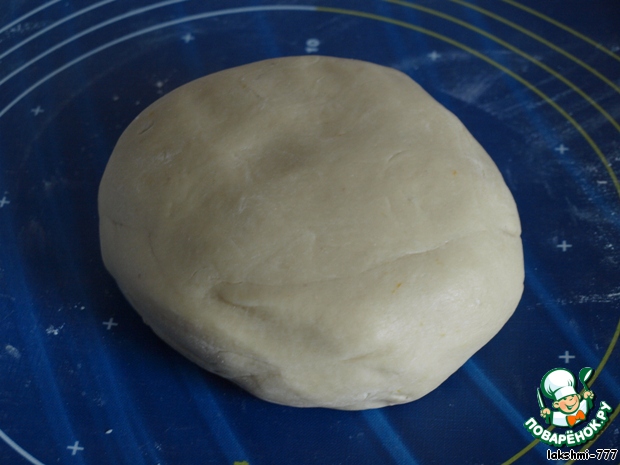 When spoon to prevent the going gets tough, the dough place on a work surface and gameseven. Much score is not necessary, the dough should be soft and elastic.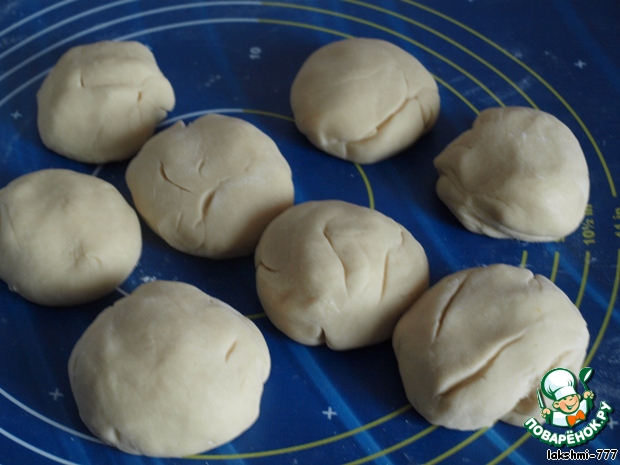 Divide the dough into 8 equal parts.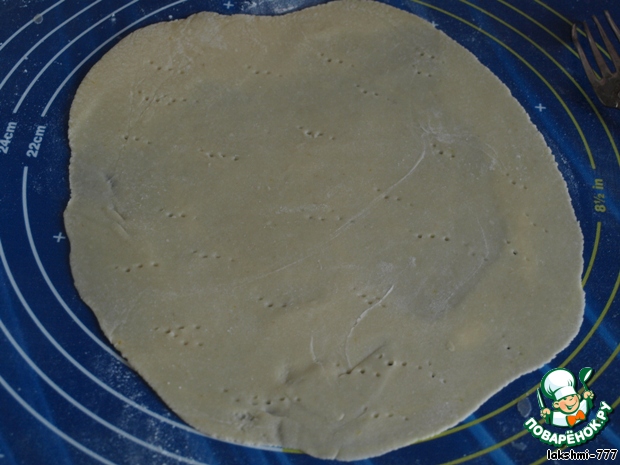 Roll out each cake and pinned with a fork in several places. Heat the pan on medium heat and start furnace. Cakes are baked very quickly - literally 1 minute and immediately turn.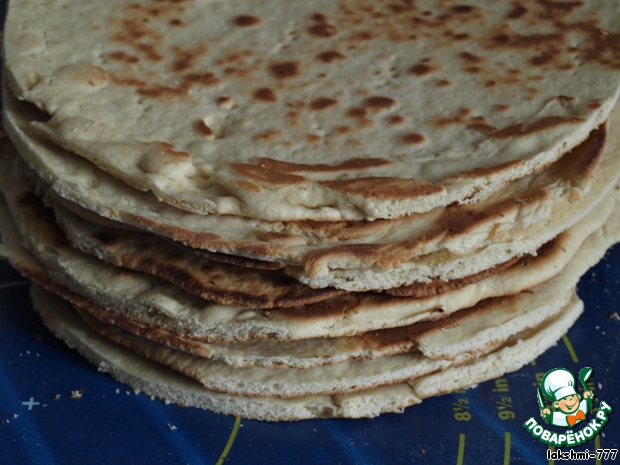 Thus bake all 8 layers. Then take a plate of suitable size and cut all the cakes. Trim we need for dusting cake.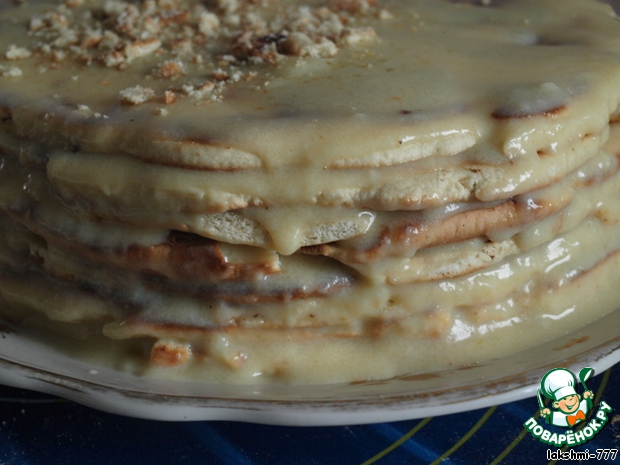 Begin to coat the cakes with cream. Cream we still hot cake soaked very quickly. Then the top of the cake and the sides are also well lubricated.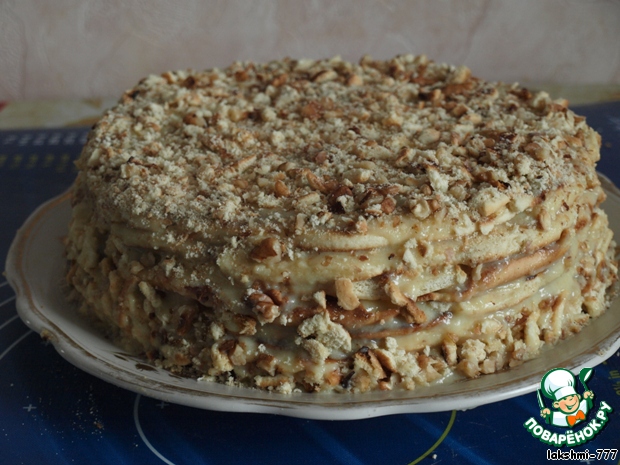 Trim the cakes with your hands grind into crumbs and add ground walnuts. Well sprinkle with the cake. Cake let stand for an hour or two and you can eat.