Description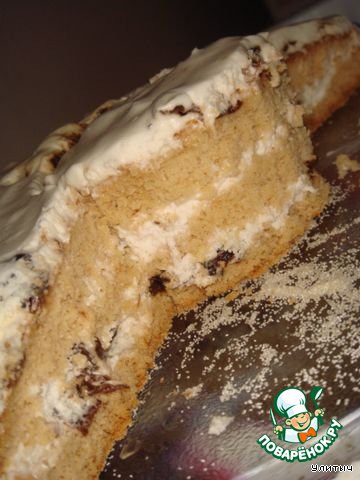 This cake is very easy to bake. It is not time consuming, but delicious, really! And to please myself on weekdays, and on the holiday table to put not ashamed!
Ingredients
2 piece

1 can

1 cup

1 tsp

10 g

600 g

150 g

150 g
Cooking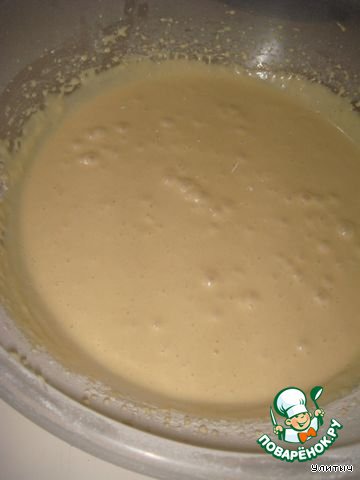 Whisk the eggs, condensed milk and introduce gradually, a tablespoon, flour. Add hydrated soda and vanilla.
Pour the batter into the pan. I oiled and sprinkled with semolina. Put into the oven, bake at 180 degrees until dry sticks. It is somewhere in 30 minutes, what oven.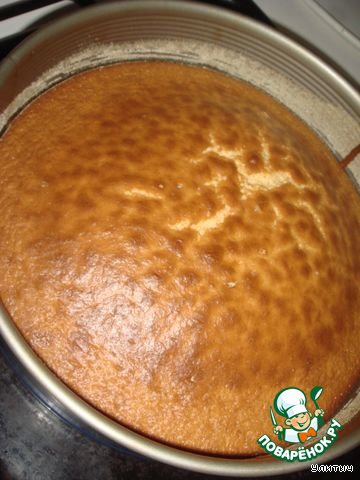 This has turned into. The middle I got up.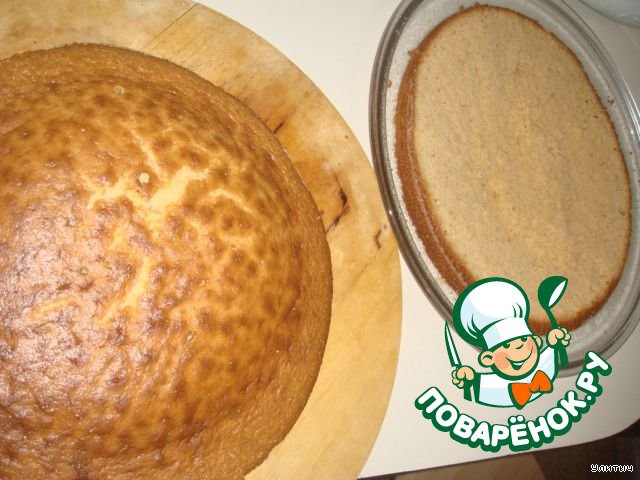 Take out, cut into cakes. I got 2 and the third smallest is the middle that stood out :-D.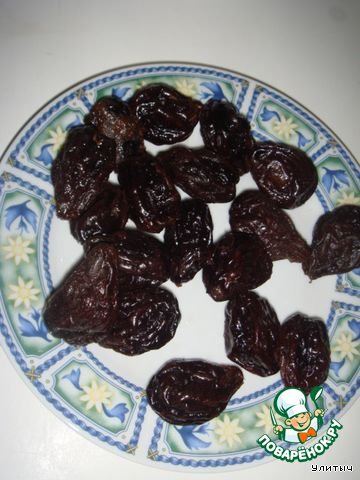 While the cakes are cooling, take the cream. That's how long I had prunes. I was separated from the bones and cut.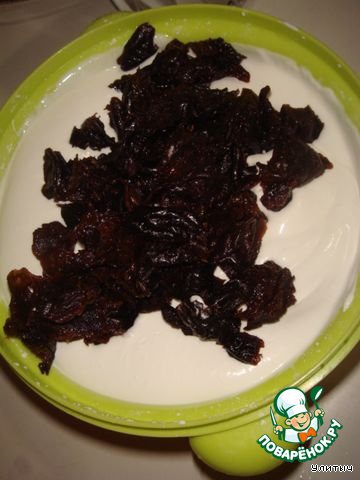 Sour cream, I had 27%, and beat with the icing sugar and added at the end of the prunes. Knead the prunes with a spoon already.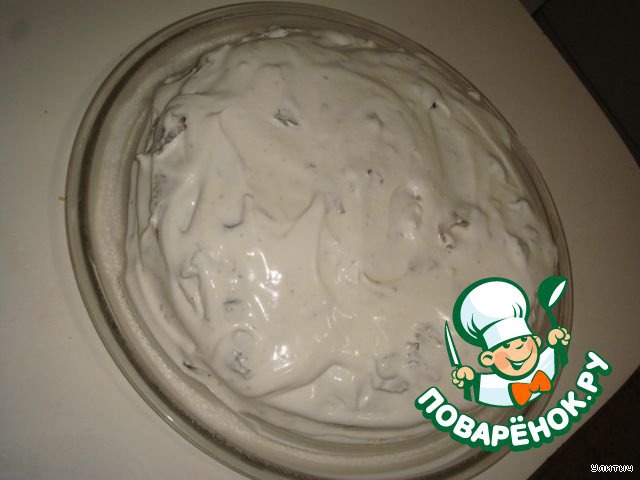 And that's all! Coat very generously cooled cakes.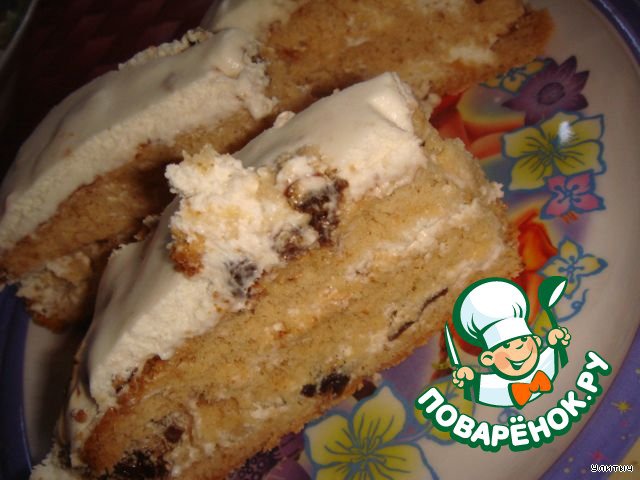 Ready!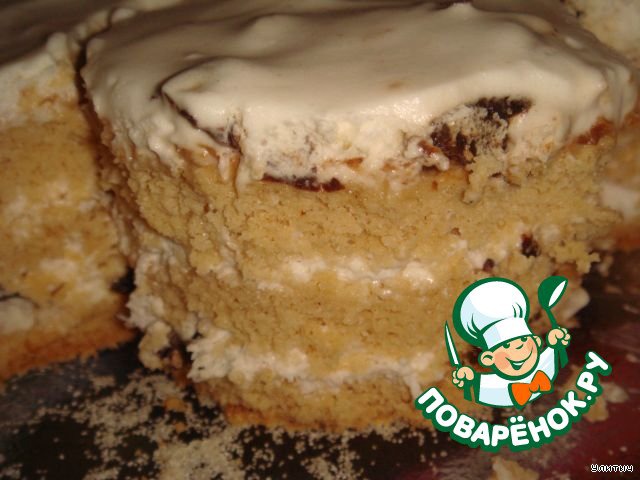 Enjoy...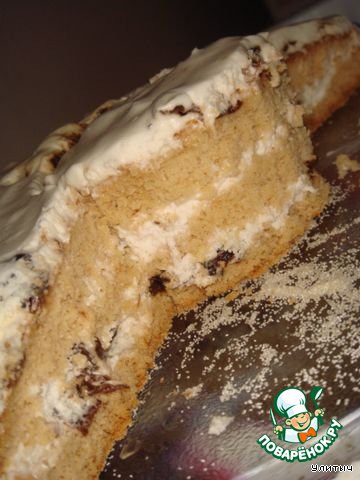 Most importantly, be patient until soaked, on the night he was to leave better, or at least, for about 3 hours.