Description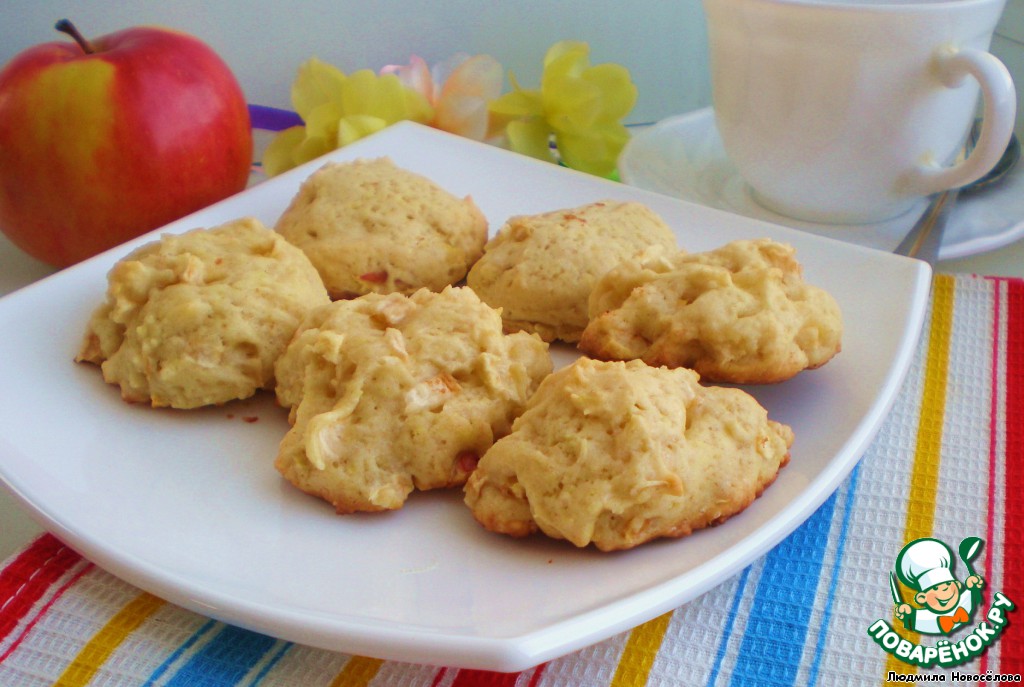 Today a friend treated to cookies. It was very tasty. The first thing I did when I got home - made it. The cookies turned out wonderful, tender, delicious and smells from baking in the kitchen hovered, words can not convey. The main thing - is quick and easy. If interested, I can give advice, knead the dough 2 to 3 times more than indicated in the recipe.
Ingredients
1 piece

1 cup

0.5 cup

1 piece

50 g

1 tsp

0.5 tsp

1 pinch
Cooking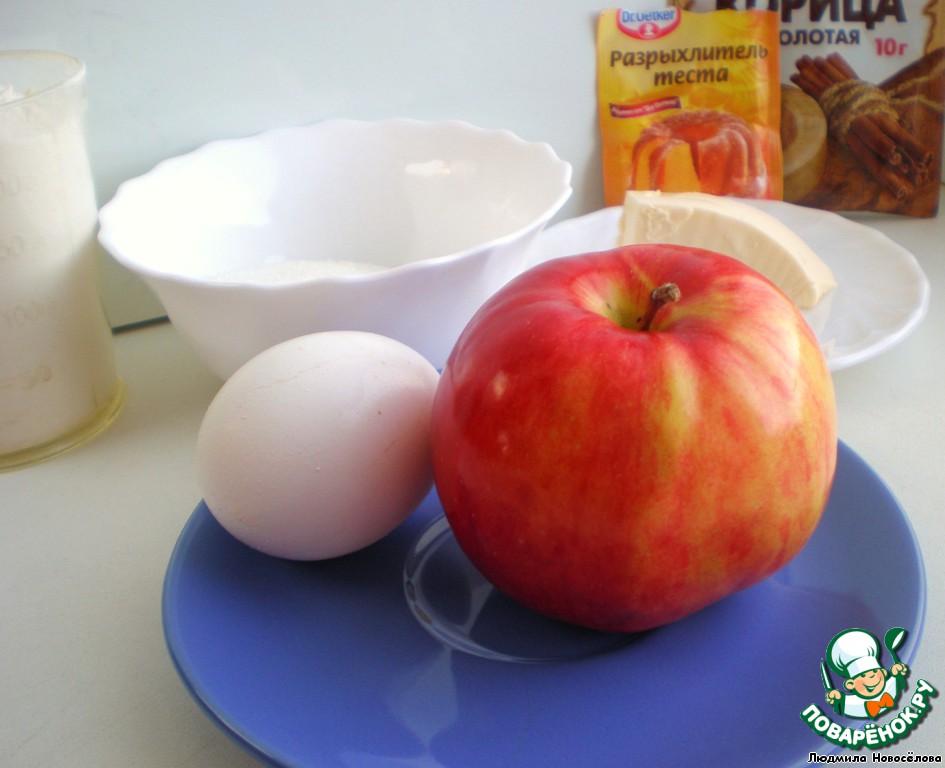 Need for biscuit quite a bit of products. The oven heated to 180 degrees. While hot, whisk softened butter with sugar, add egg, beat until fluffy mass. Add the sifted flour with the baking powder, cinnamon, vanilla. Apples clean, cut into small cubes, flour should be mixed with the mass.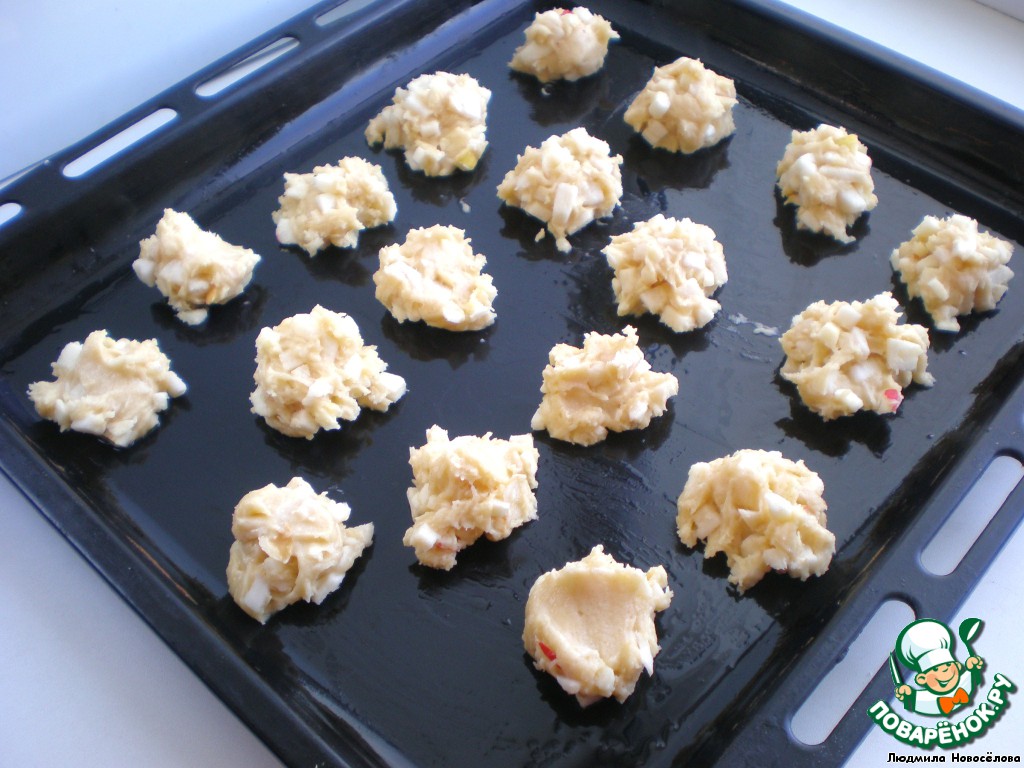 Protiven grease with vegetable oil and a teaspoon put the dough. Put into the oven for 10-15 minutes. Cookies should be set, but the to stay soft.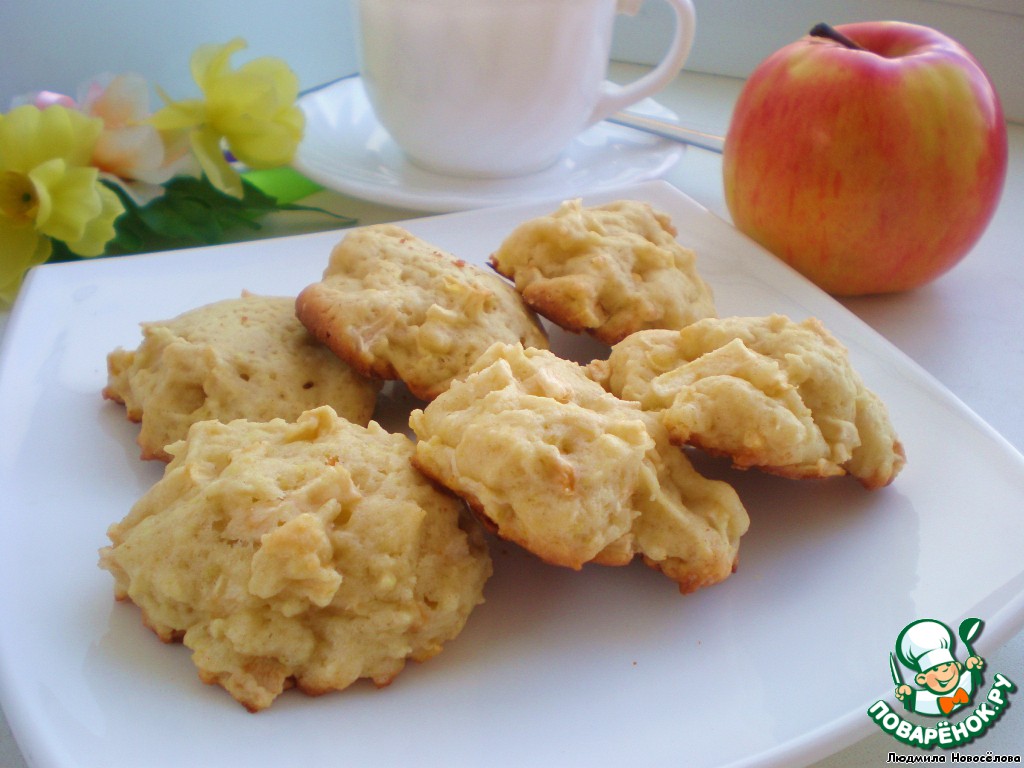 It turns out fragrant, tender biscuits.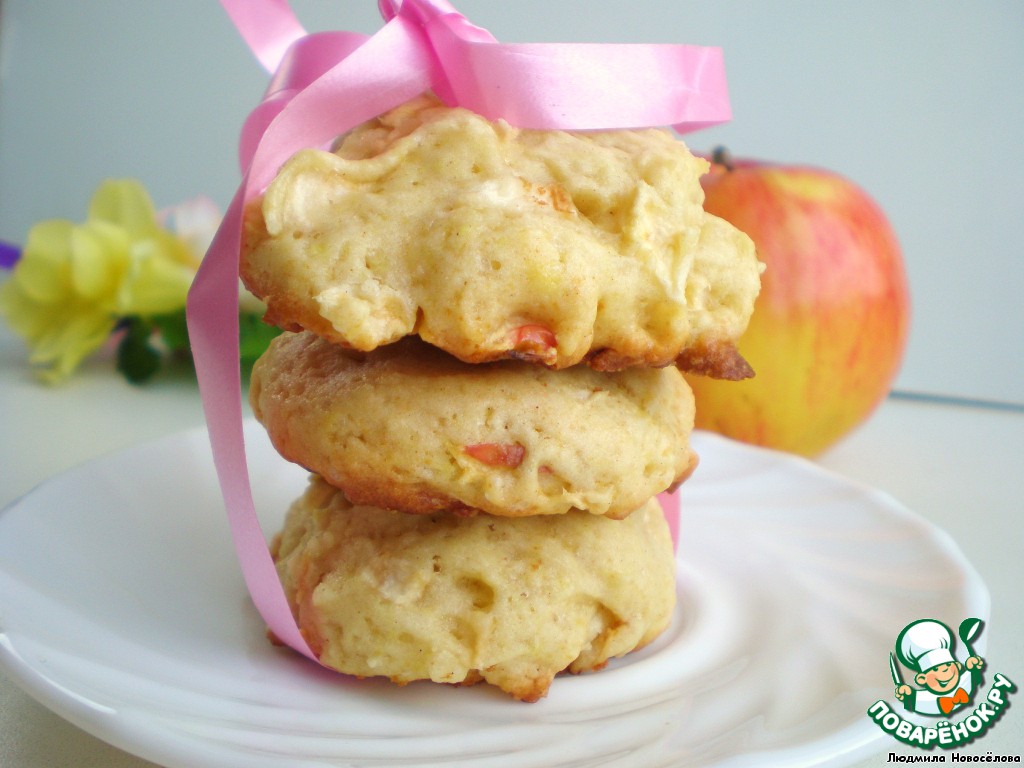 Try to bake, you will not regret.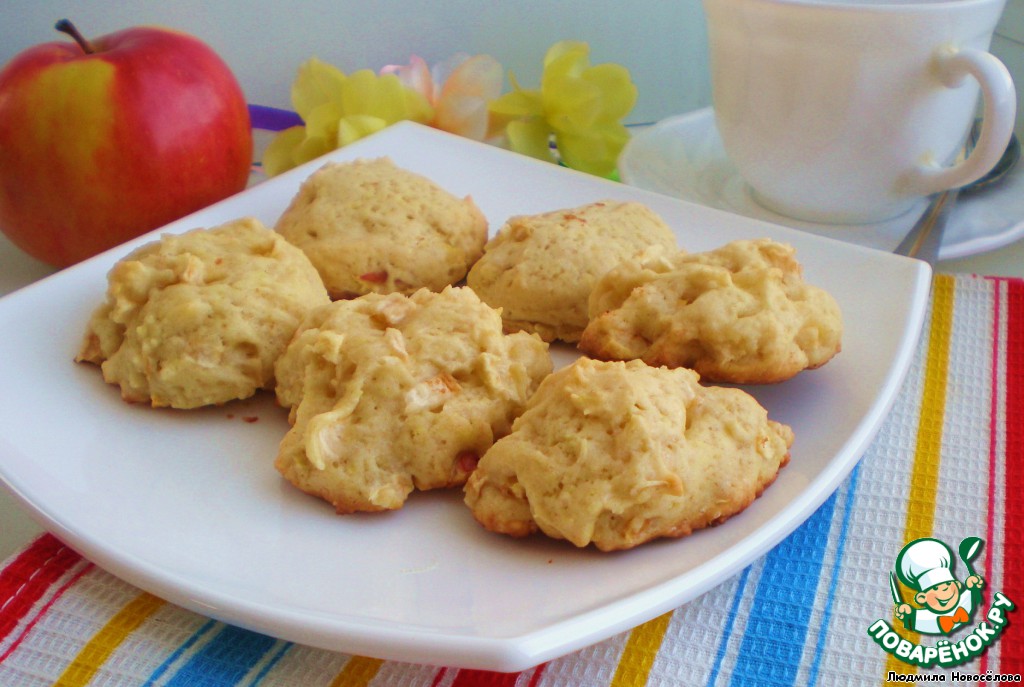 ...