Description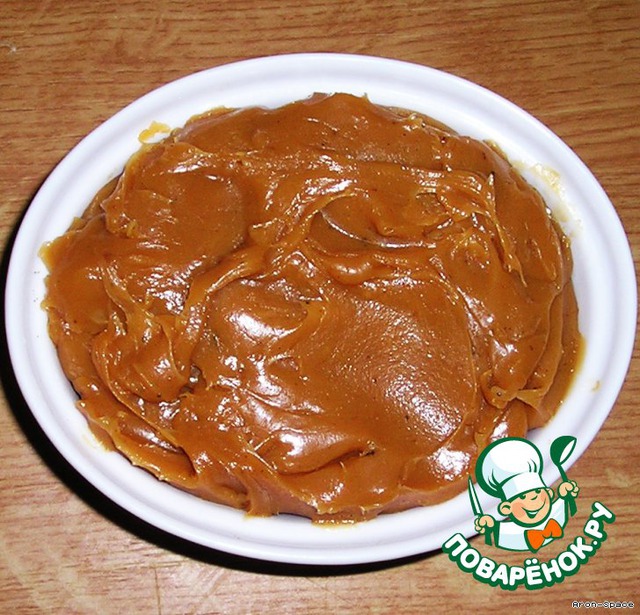 Probably no one will argue with me that the taste of condensed milk in the truth is great. But to find in our time, a real condensed milk, milk, almost unreal. Naturally, this condensed milk, made with vegetable fat and with lots of chemistry to cooking useless! You can spend hours, but cook from her caramel and will not work. However, do not despair! Offer you a wonderful recipe and delicious caramel from regular milk! Caramel, which can be used as a cream for different cakes or just to eat with spoons with great pleasure!
Ingredients
0.5 l

1 cup

100 g

3 cup
//= Yii::t('app', 'Total calories: ') . $recipe['ingredients']['total_calories'] ?>
Cooking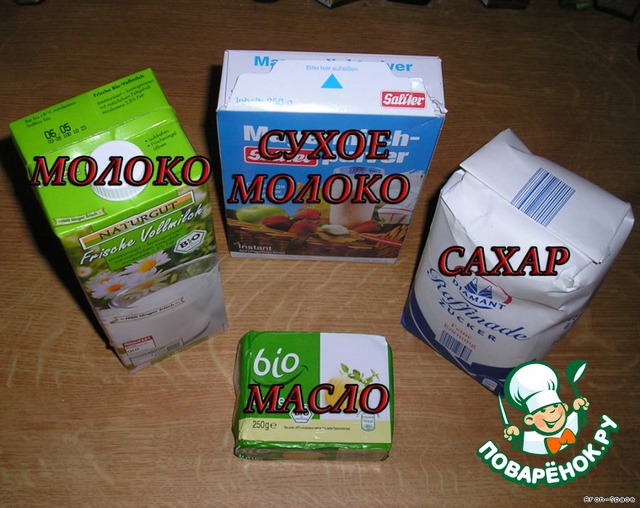 So, prepare the necessary ingredients. Here we have milk, powdered milk, butter and sugar.
Mix all ingredients EXCEPT BUTTER in a thick-walled saucepan, and cook over low heat, STIRRING CONSTANTLY, until the mixture begins to acquire a brown tint. After that, add the butter and cook until tender. Cooking caramel will take approximately 1.5 hours. If you cook less, you get a wonderful condensed milk. If a bit to digest, you get a hard toffee. Here the main thing not to burn through. And once again - NEED to COOK WITH CONSTANT STIRRING!!!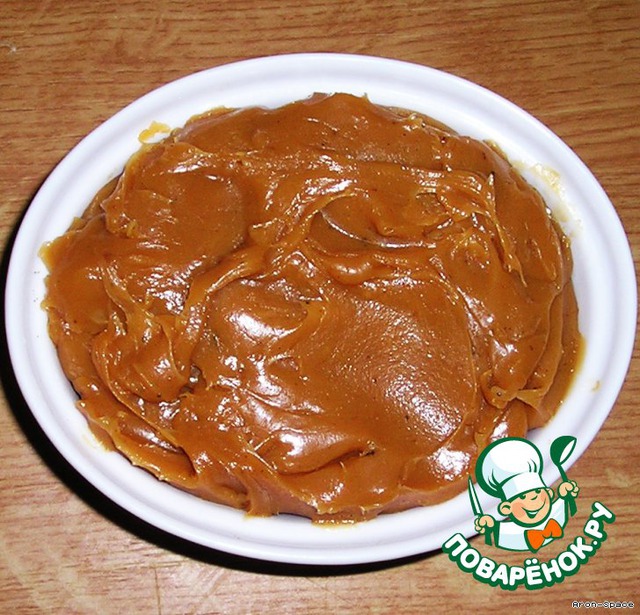 Ready our caramel will look like. Be happy and healthy! Bon appetit!