Description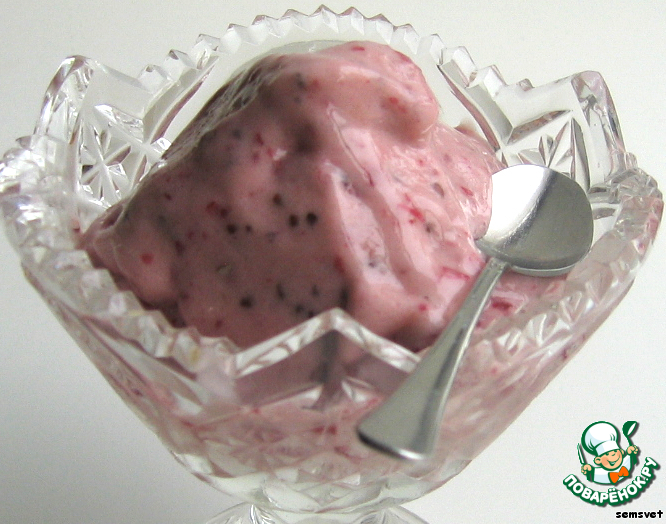 You want a light fruit sorbet right now? Please! A minute treat on your Desk! Natural freshness for every taste! No fat and calories! No mixings and icicles! Perfect taste, color and texture! Try, please!
Ingredients
0.5 cup

0.5 cup

3 tsp
//= Yii::t('app', 'Total calories: ') . $recipe['ingredients']['total_calories'] ?>
Cooking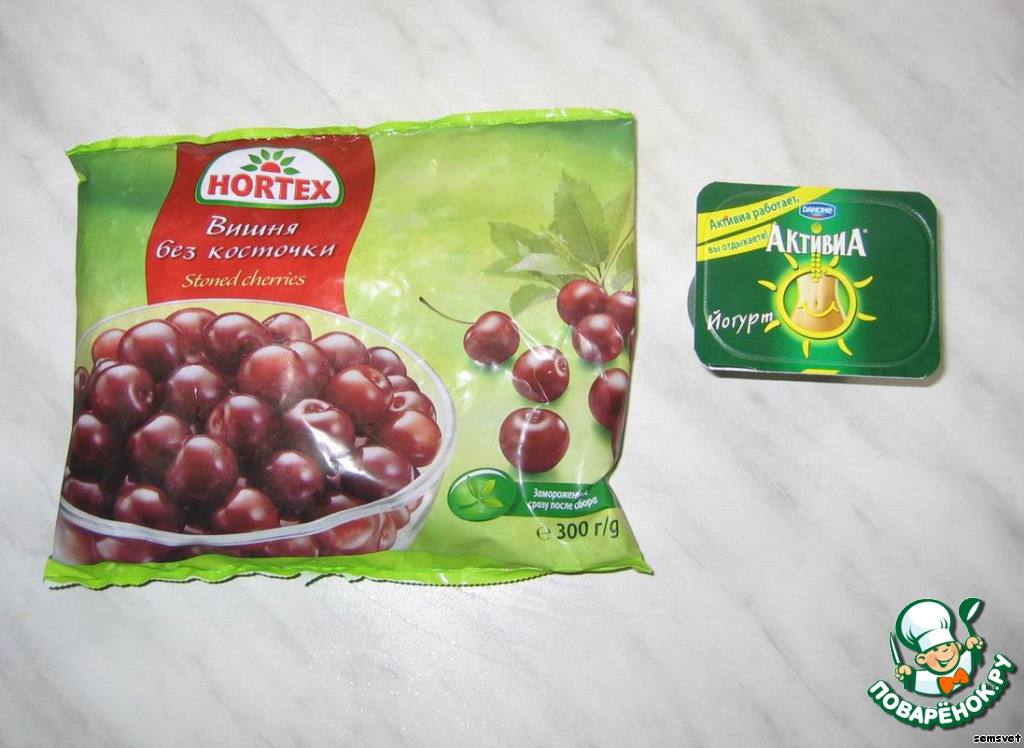 To obtain the cherry sorbet out of the freezer frozen cherries and yogurt (I think in this case, the cherry yogurt was a better choice than milk, but you can take and milk).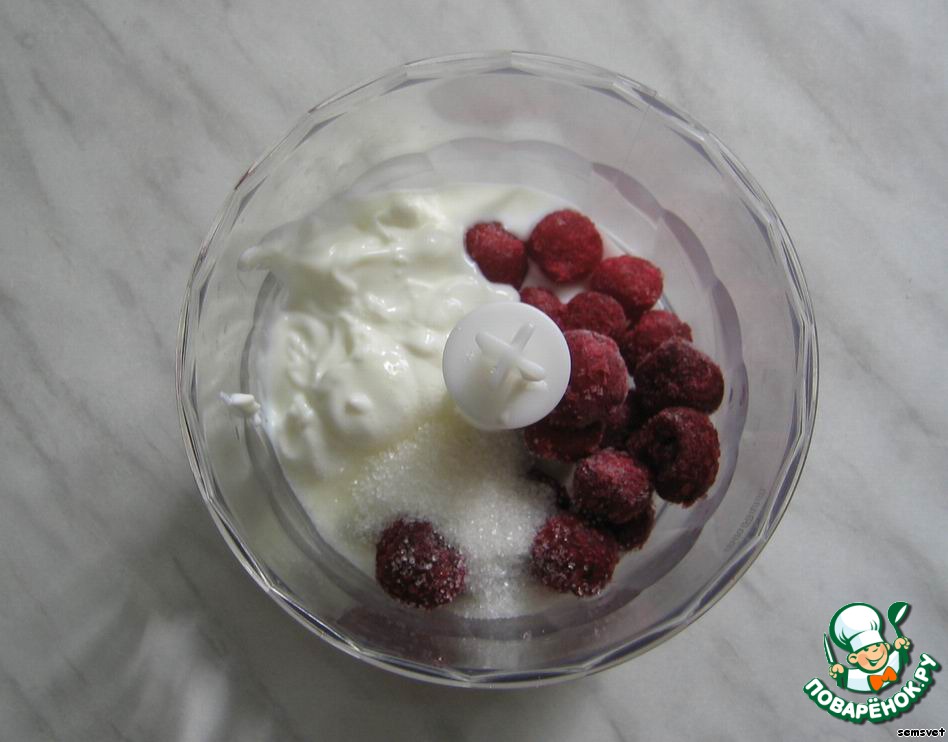 Pour berries into a blender, there also put yogurt and add sugar to taste. Love sweet, put 2 tablespoons, prefer a more natural taste, it is enough to 2 teaspoons.
Turn on the blender for 1 minute. First, the berries will hang separately, then the mass is more evenly. Ideally should be elastic paste that in blender easily agitated. Open the cover, if it turned out watery, add a little berries. If very thick, the berries seem to be on the walls of the bowl, add a couple of tablespoons of yogurt (milk, yogurt). At the same time, you can remove the sample and sugar, if not sweet - add.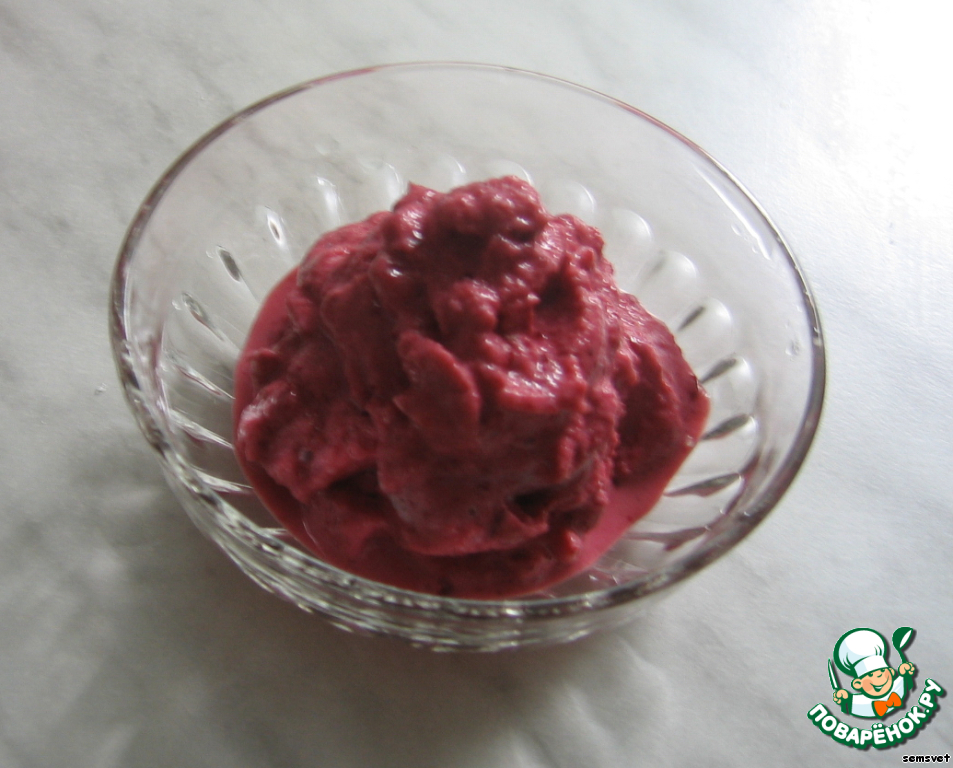 Put the resulting fruit-yogurt mashed potatoes in a bowl and enjoy the taste and coolness.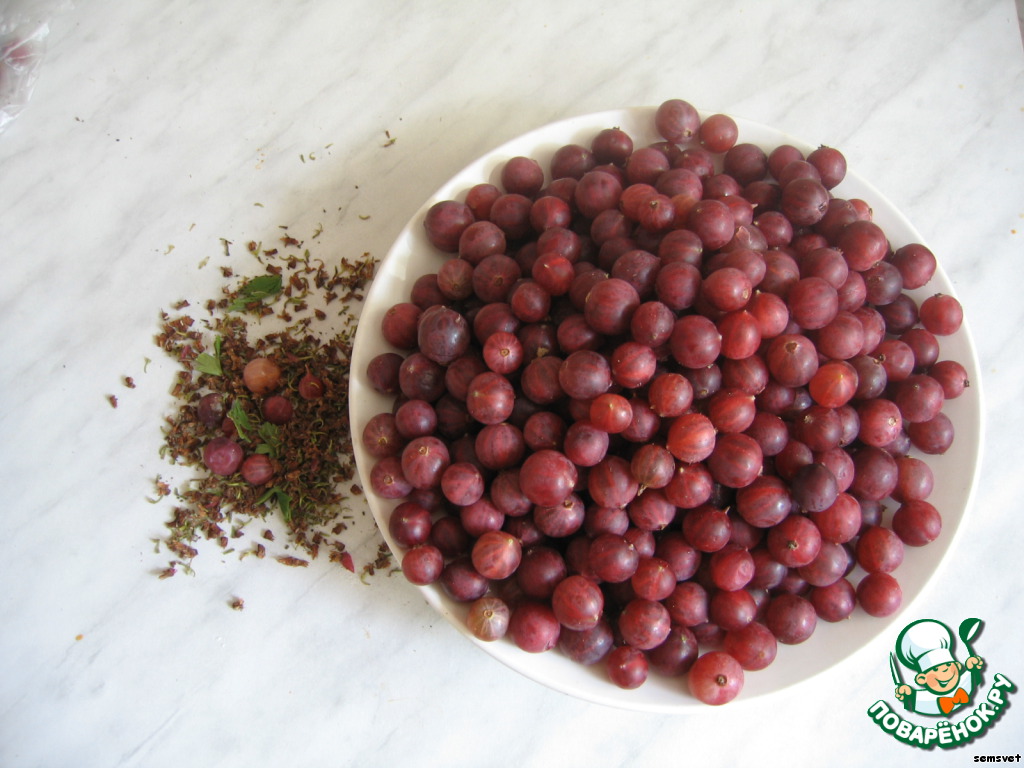 Or another option... Gooseberries! Sorbet it turns out absolutely fabulous and unique, but requires a preparatory step. Take the gooseberries and with small scissors cut from the berries tails (it can be done with your fingers, but if a lot of berries, ache nails). Pour berries in a bag and sent it in the freezer. As soon as they become strong, you can start making ice cream. If you just freeze enough, in the future everything will be as easy as cherry.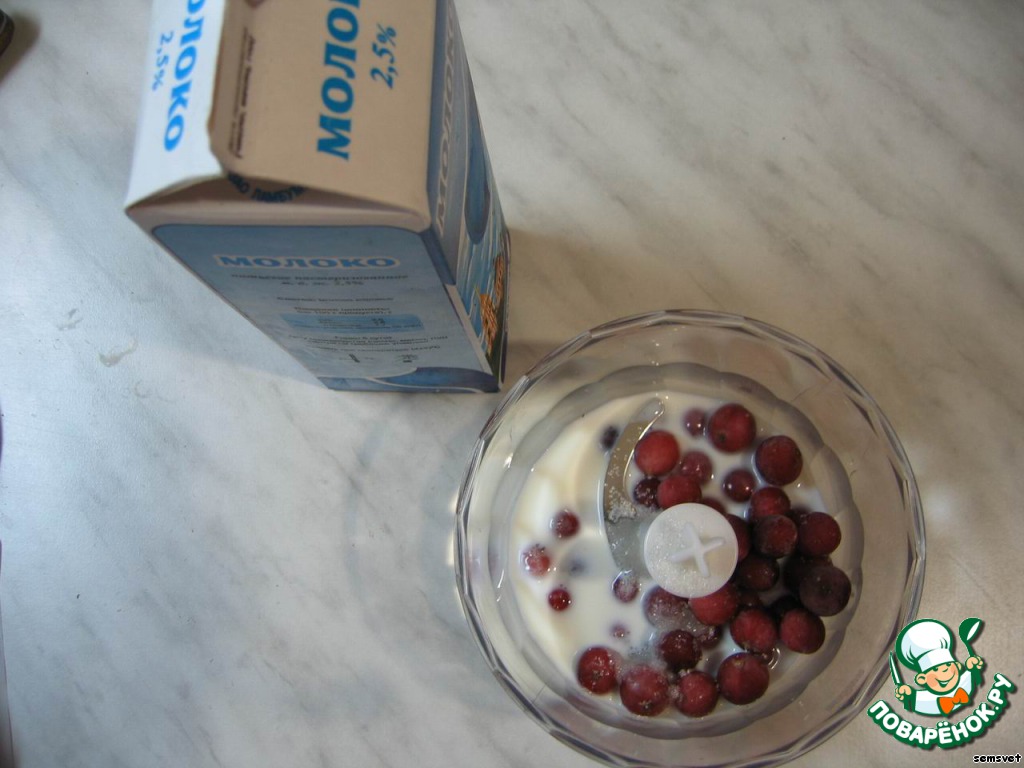 The gooseberry is very good in taste goes well with milk. Put both in a blender, add the sugar and press the button for 1 minute.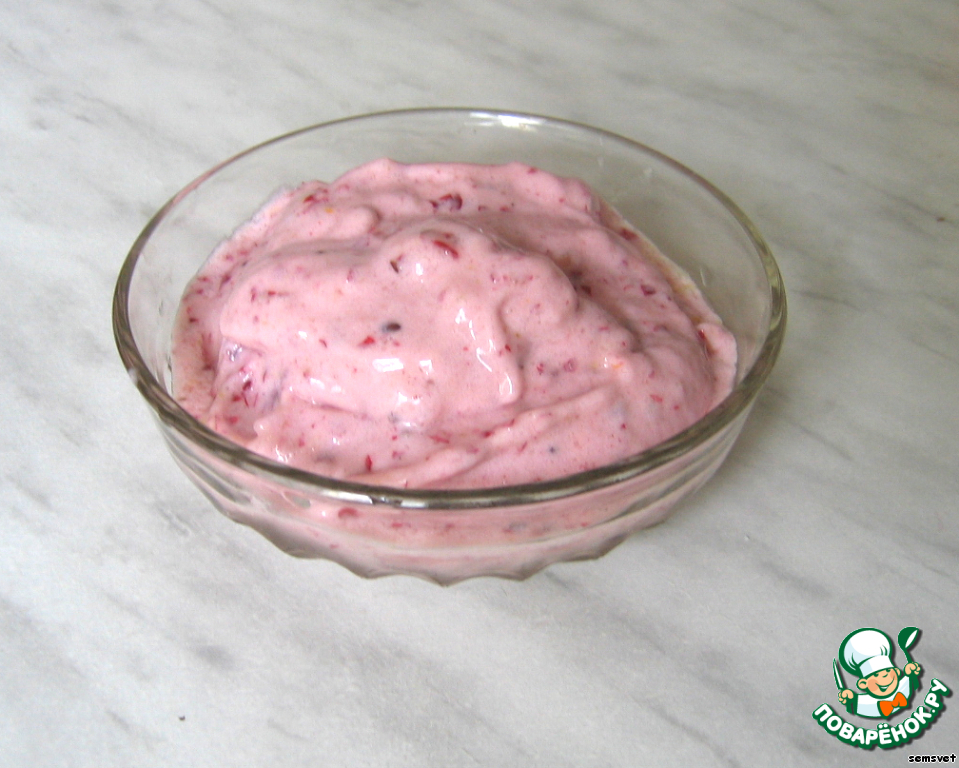 Absolutely fantastic ice cream is ready! You ever seen an ice cream such a tender and juicy colors?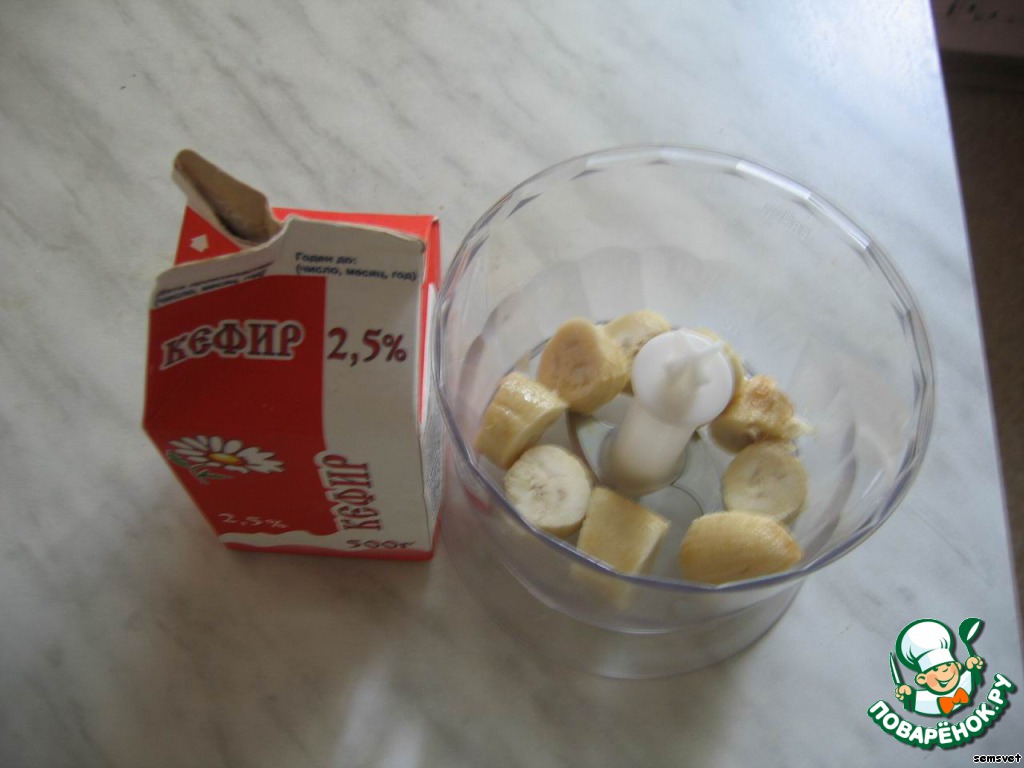 Go ahead! Take banana, peeled, cut into chunks, put in a bag and in the freezer. When frozen, sent to the blender along with the yogurt. Sugar in this case I don't add (get the bananas are very ripe and very sweet), but if it is unsweetened, you can sweeten.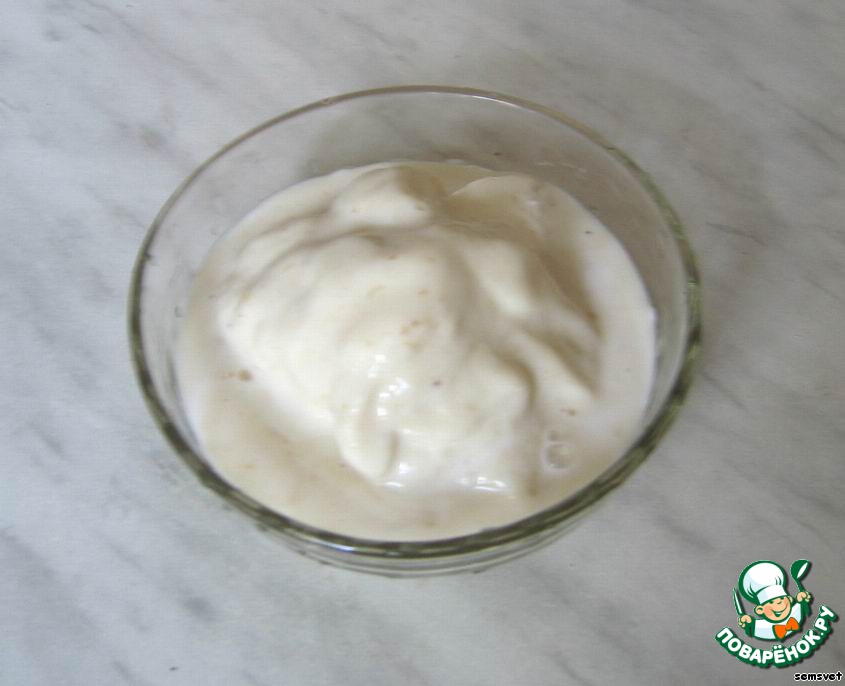 In a minute the blender is derived a fragrant, dense, nutritious ice cream.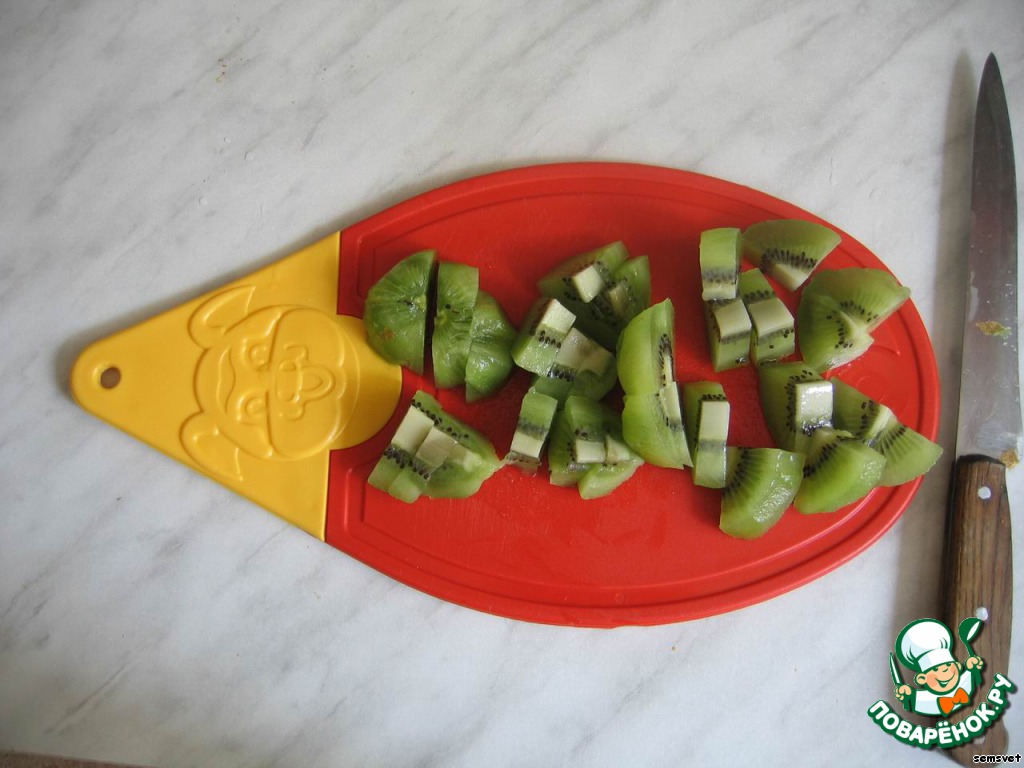 Now the most vivid variant - kiwi! Peeled, cut into pieces in the package (or container, in order not to lose the juice if the kiwi fruit is very juicy) and in the freezer.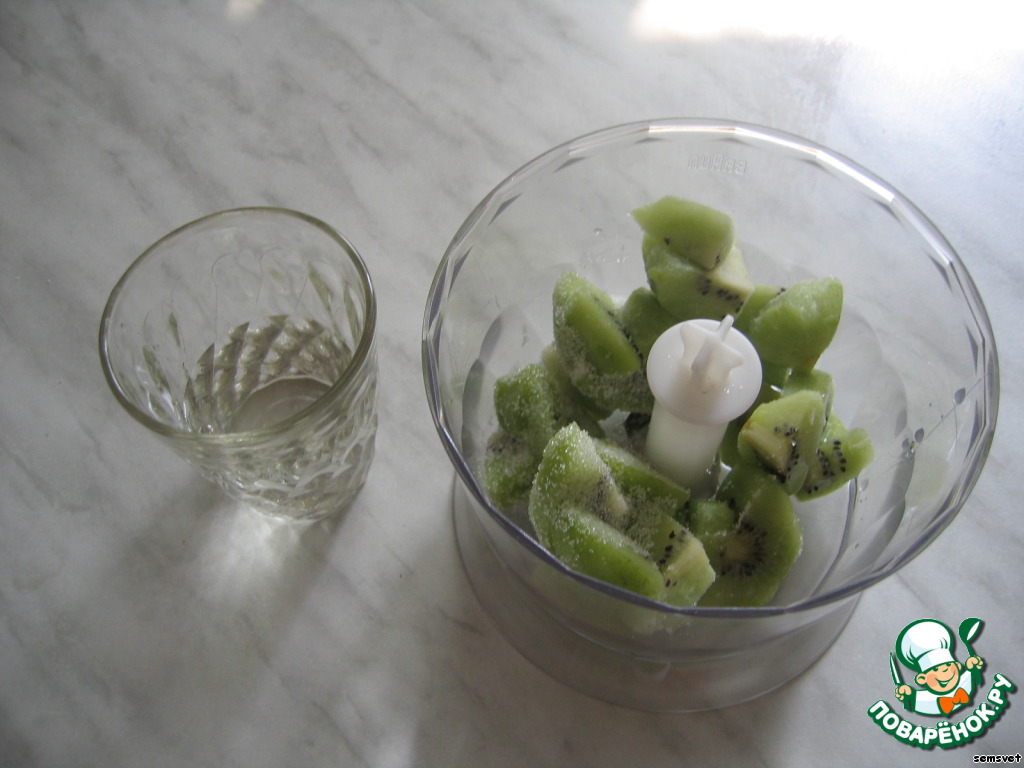 Frozen kiwi slices put in a blender. And add... water! Many probably know that kiwi should not be mixed with dairy and sour-milk products - appears bitterness. So we'll take just water. And sugar.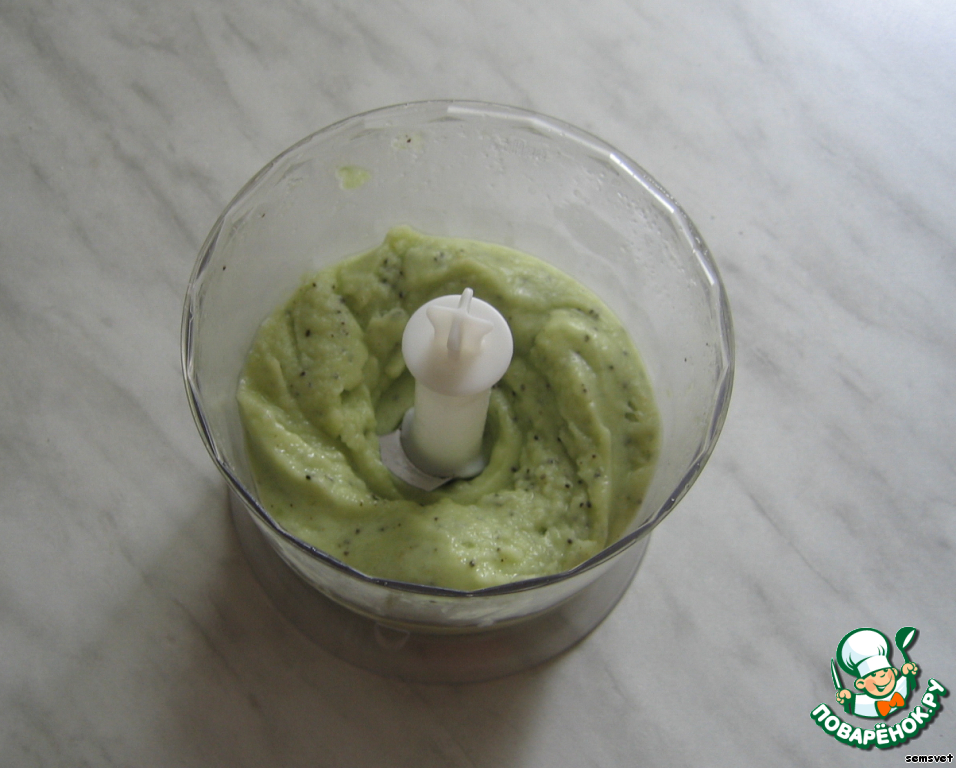 Minute - and...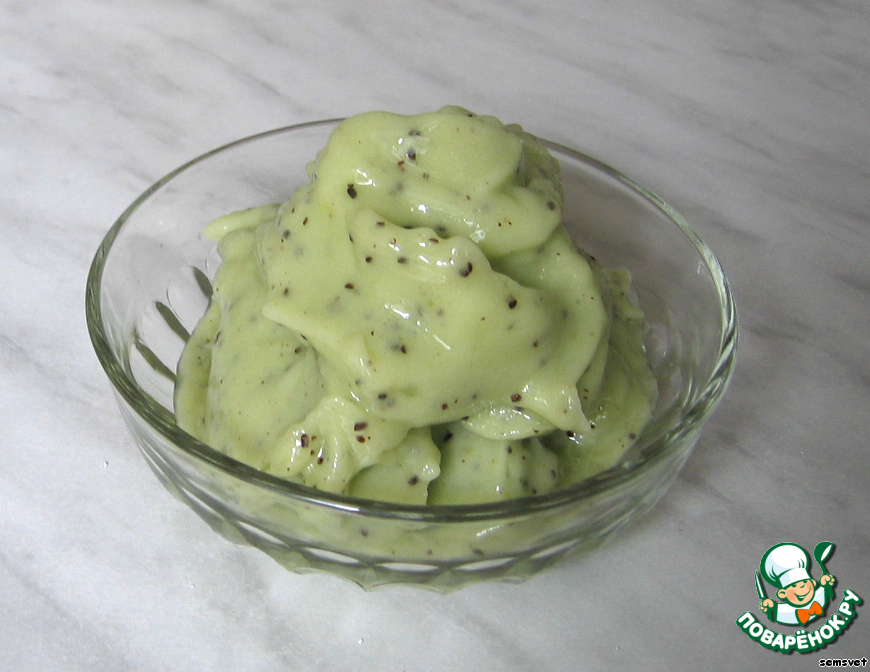 The extraordinary beauty of the dessert is ready!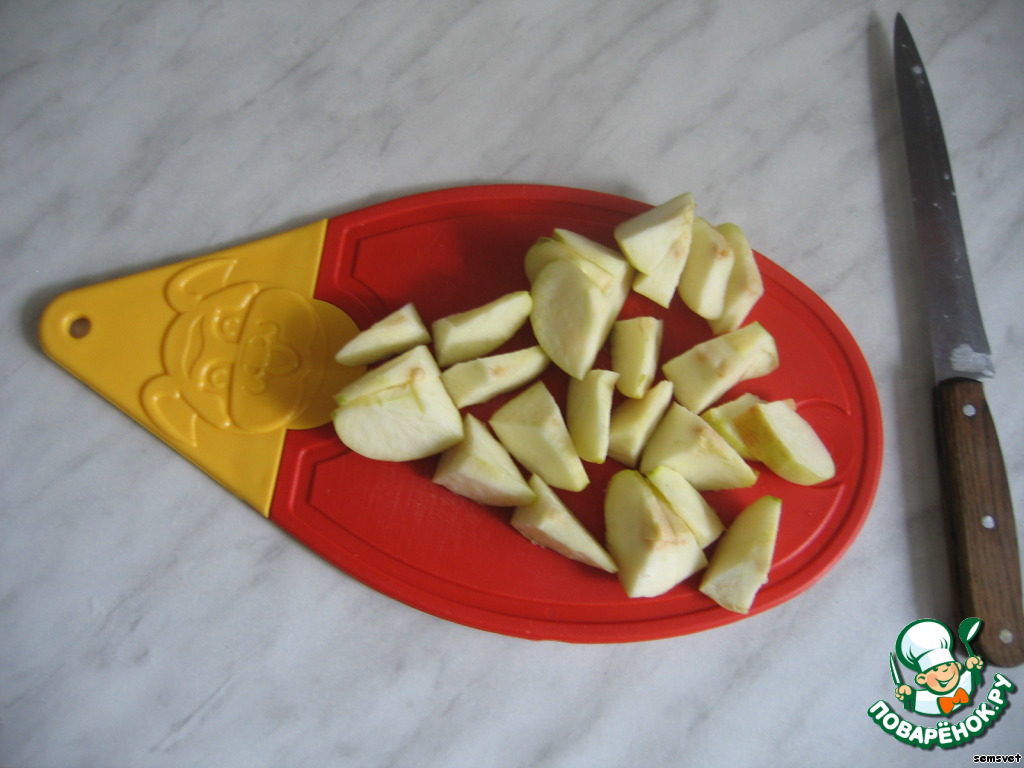 Very flavorful ice cream derived from apples. Take one piece, cut into four pieces, remove the seeds. Quarter cut for a few parts. In the package. In the freezer.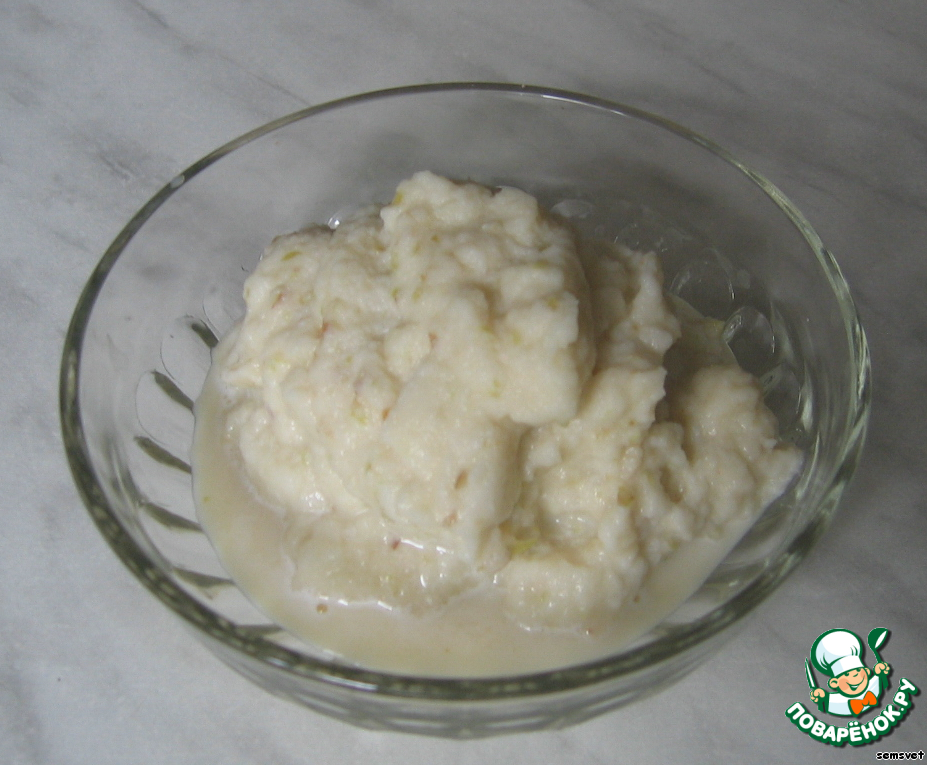 From the frozen Apple with milk and sugar in a minute turns out very tasty, fragrant treat. If Apple got a fresh sorbet can be ready a little sprinkle of cinnamon.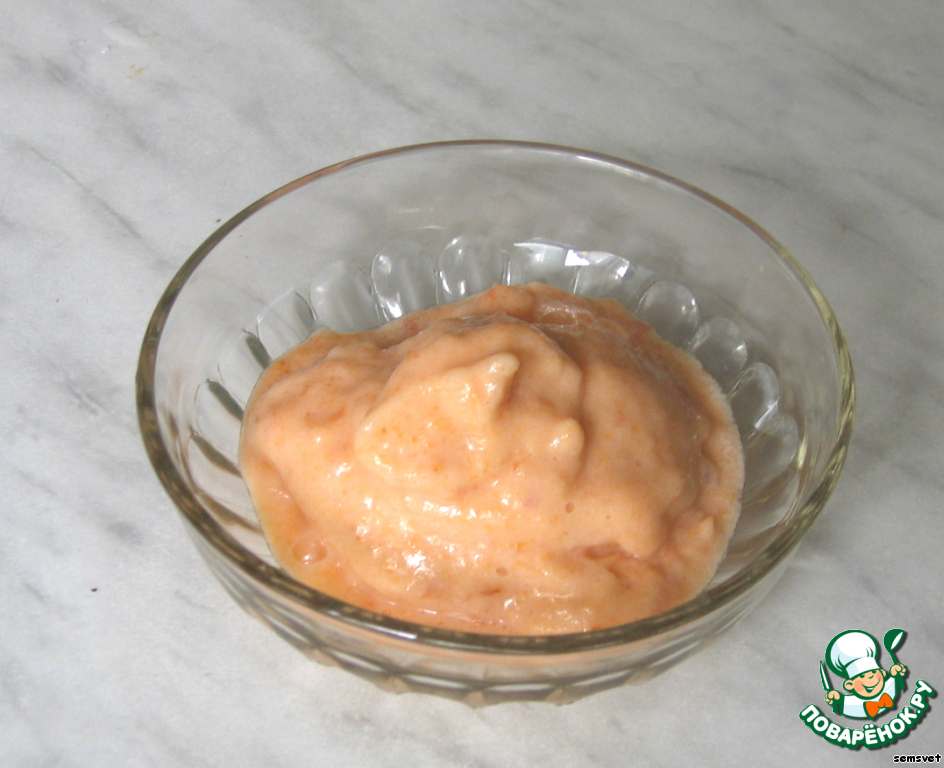 Apricots, for example, also turns out very tasty and colourful ice cream.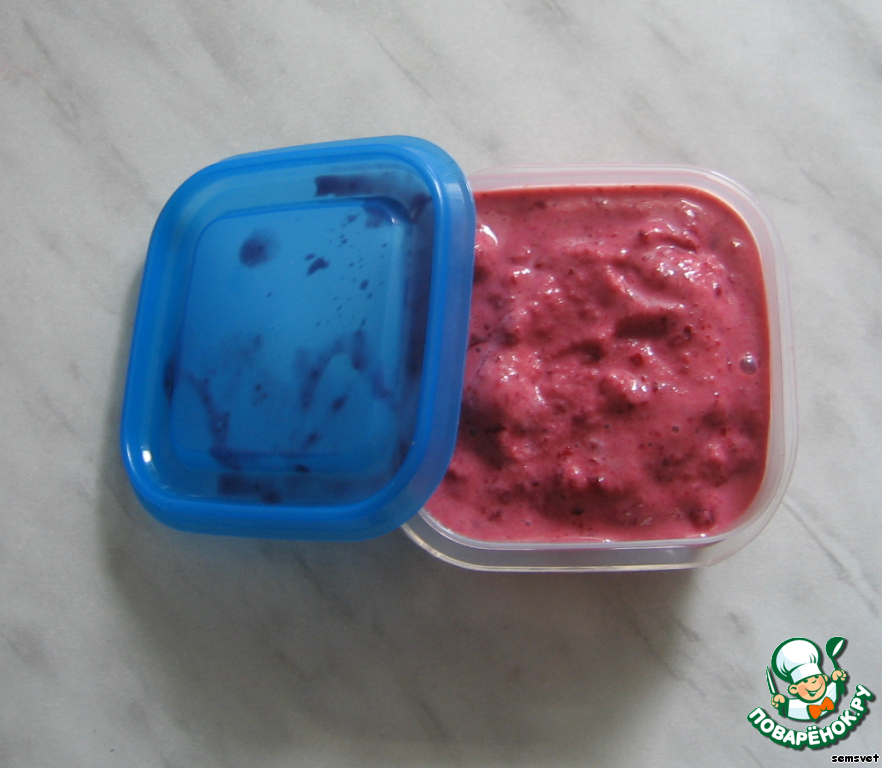 But if prepared, but suddenly have to run and eat ice cream You don't have time, there is no reason to panic. Just put the finished sauce in a container and put in freezer. When wanted, remove container with ice cream and a little warm up in the microwave in defrost mode. Or at room temperature for 15 minutes.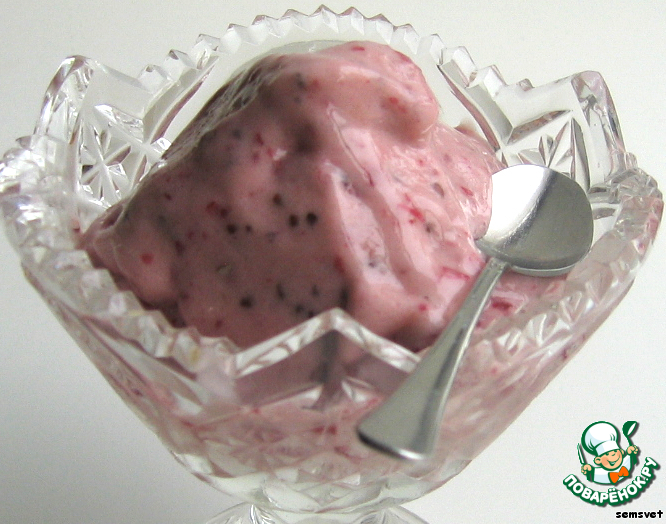 Bon appetit!