Description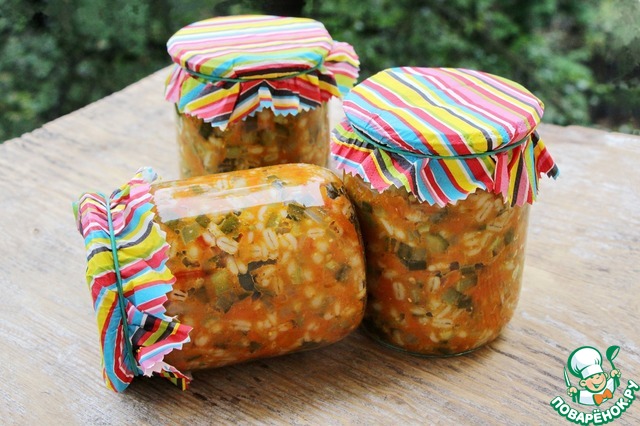 I offer you my recipe for billets for soup. Probably each of us there are moments when you urgently have to cook dinner, and time to spare, in this case, we will help zagotovochka in the Bank. This option is very interesting because anything in advance is not necessary to boil, fry or soak, it saves our time, and in the prescription only products that grow in your suburban areas. This wonderful recipe came to me from Belarus, as it turned out, there are similar recipes on other sites, that's just the way of cooking I have another.
Ingredients
3 kg

1.5 kg

1 kg

1 kg

500 g

2 Tbsp

4 Tbsp

0.5 cup

0.5 l

0.5 cup
//= Yii::t('app', 'Total calories: ') . $recipe['ingredients']['total_calories'] ?>
Cooking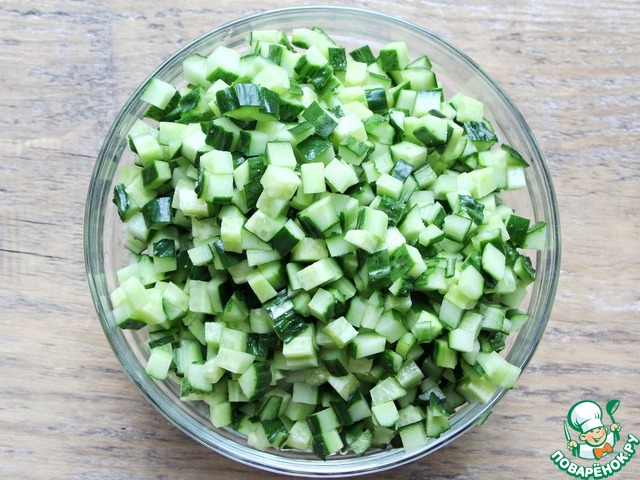 Cucumbers cut into cubes. If desired, the cucumbers can be grated Berner, who as like.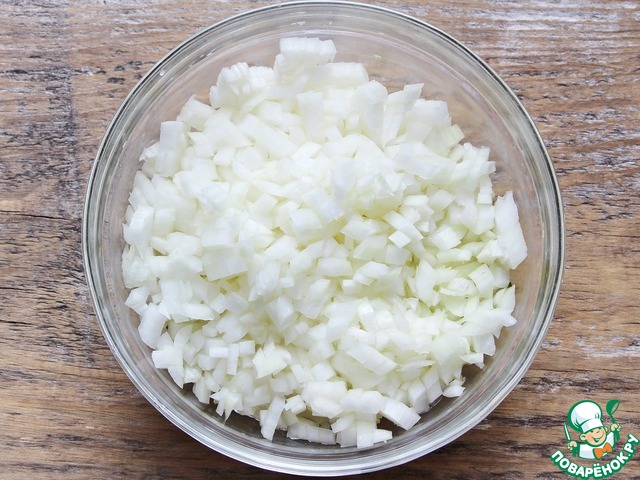 Finely chop the onion.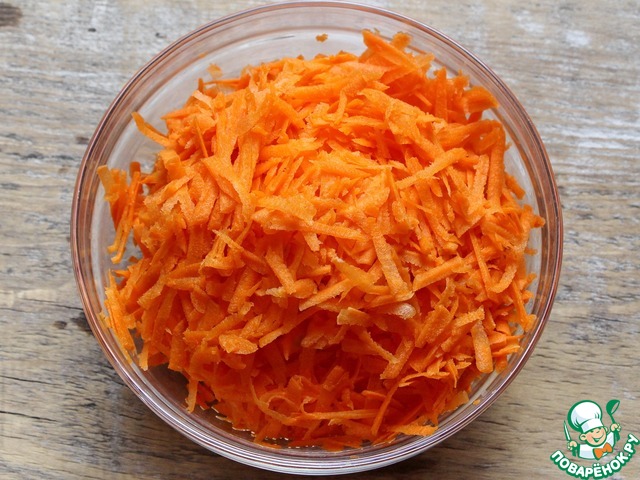 Carrots grate on a coarse grater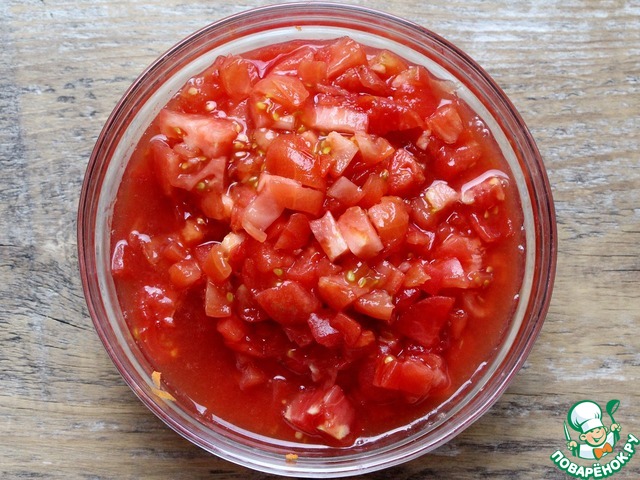 Tomatoes are cleaned from skin and cut into pieces and mince, as you prefer.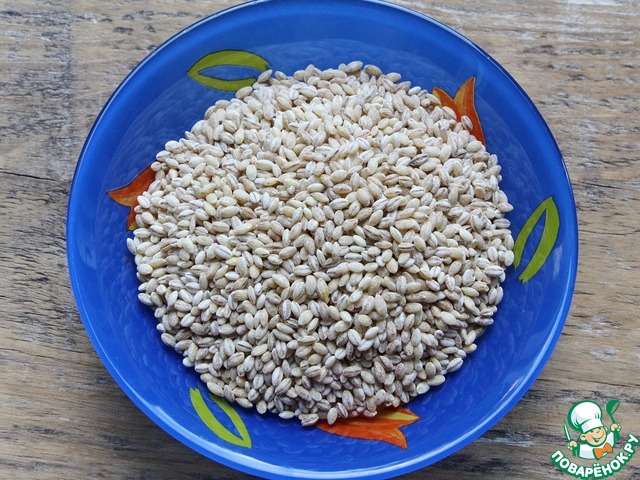 Pearl barley rinsed.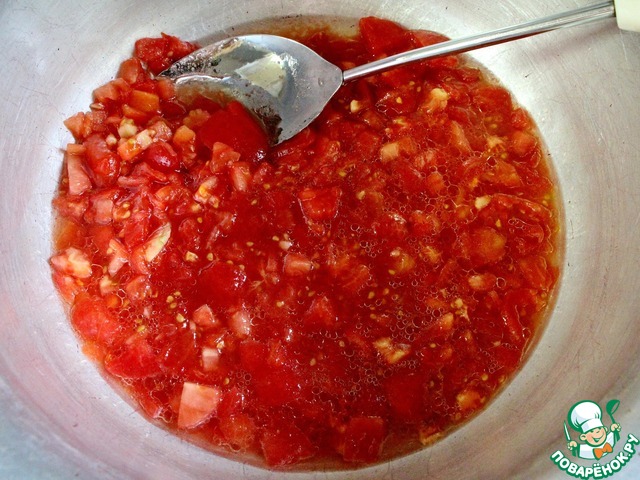 Place the tomatoes in a container for extinguishing and add water, salt, sugar, vegetable oil.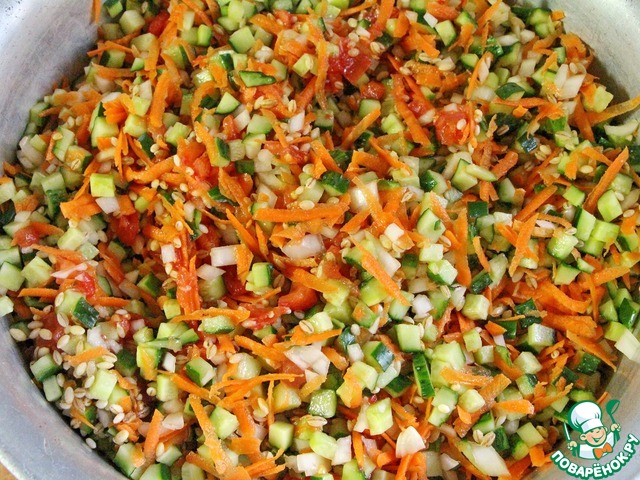 Then add cucumber, onion, carrots, pearl barley and stir. And that's a good point, if the cold a lot more stir with a spoon, the liquid turns smaller, and if the hands, then a little more. Cook 20 minutes after boiling.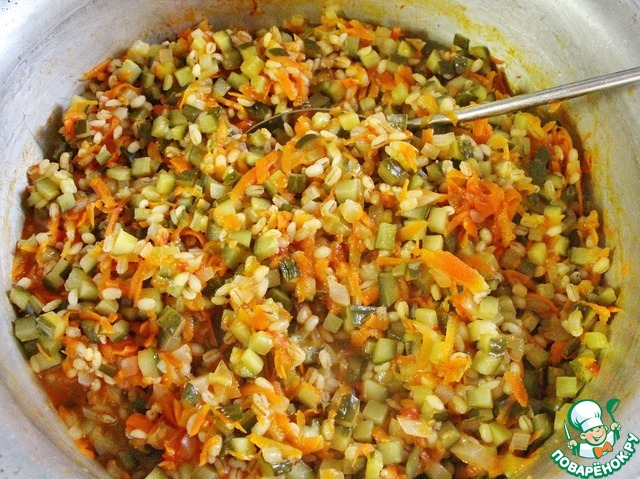 After a specified time add the vinegar and simmer for another 10 minutes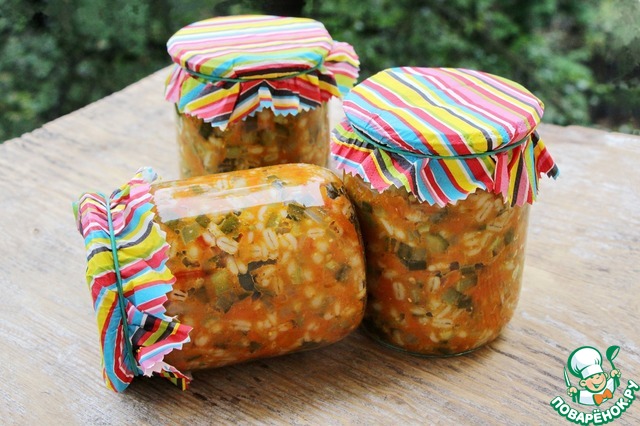 The hot preform is expanded in a sterilized banks and roll. Banks to turn, heat wrap and leave until cool. Half rules work 6-7 half-liter jars. Jars of this piece is perfectly stored in the closet.