Description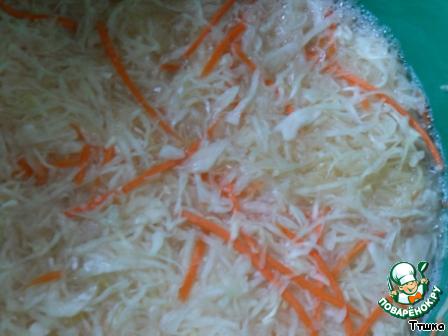 Kapusa this recipe leavens few days and it turns out crispy and delicious. I salted the cabbage to sell, people love it! The site found a recipe similar, but slightly different, tack it up as an option.
Ingredients
3 kg

3 piece

1 l

2 Tbsp

1 Tbsp
Cooking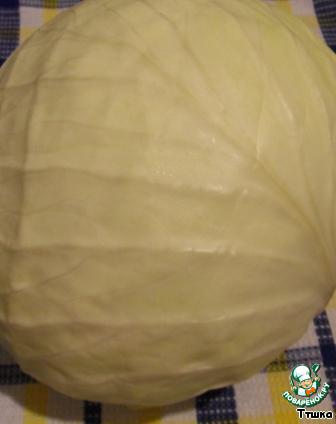 I give the recipe 3 kg of cabbage, and she did for 10 kg (on sale, so so much). Take 3 kg of cabbage.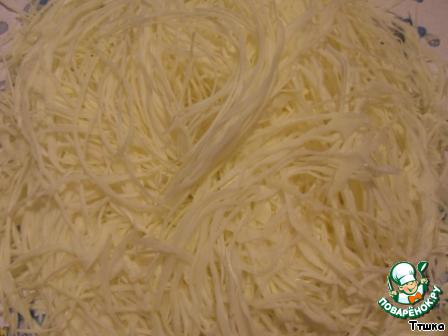 Shinkuem. I have a special knife for the cabbage.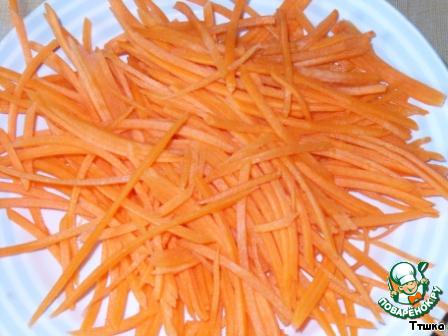 Now carrots.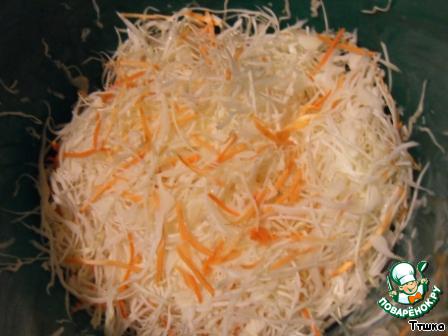 Mix cabbage, carrots and firmly put it into the dish (I have a bucket in 3-liter jar).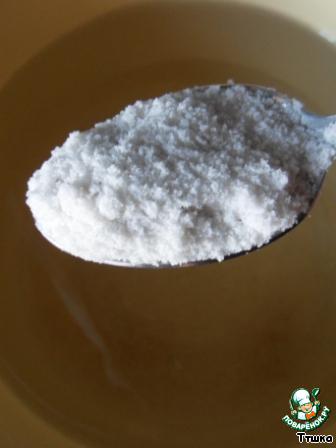 Make the brine at the rate of 2 tbsp salt, 1 tbsp sugar, 1 liter of water (I did 3 liters). We put our brine on the stove and bring to a boil.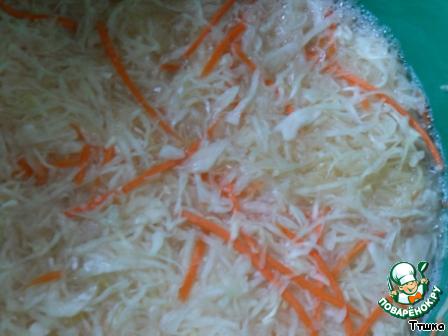 Once the brine is completely cool, pour the cabbage, cover with a lid and leave in a warm place for 3-4 days; not necessarily every day to stir to evenly proclives. As will appear at the top of the foam (or bubbles), so the cabbage is ready! Add in the cabbage a little vegetable oil, onion and served to the table! Bon appetit!