Description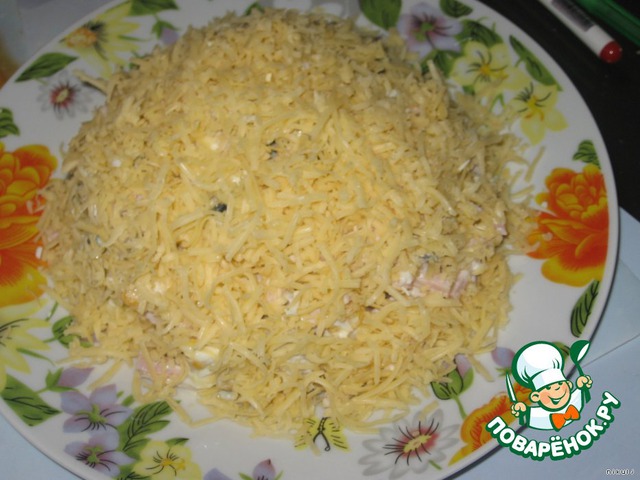 I want to offer You one of my favorite salads, brought it up to their cafe about 5 years ago, has transformed, very often cook. Quick, tasty, beautiful.
Ingredients
200 g

150 g

100 g

2 piece

100 g

150 g

1 piece
Cooking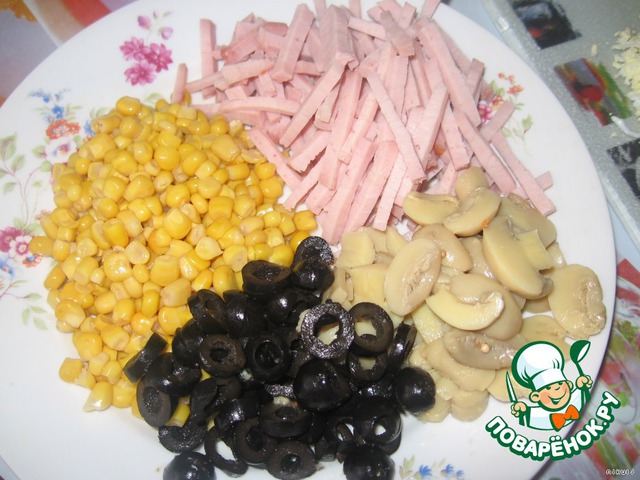 Ham, pepper, eggs cut into strips, mushrooms slices, black olives slices, cheese grate on a fine grater.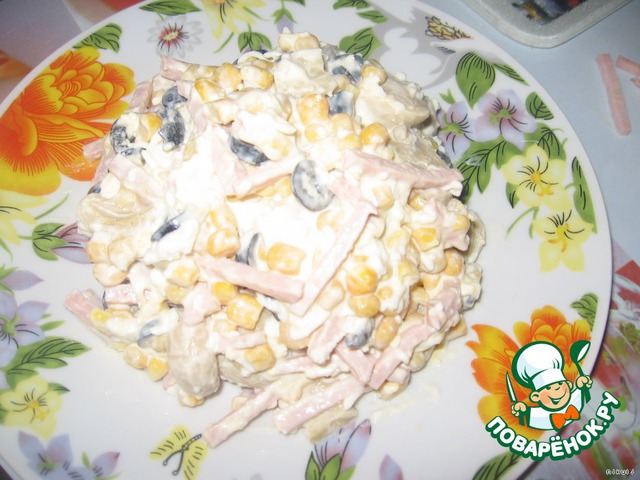 Ham, eggs, mushrooms, olives, corn mix with mayonnaise and lay heaped on the dish.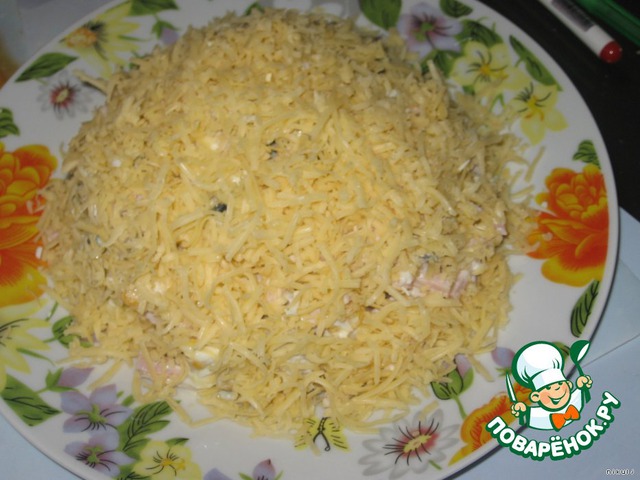 Sprinkle with cheese.