Description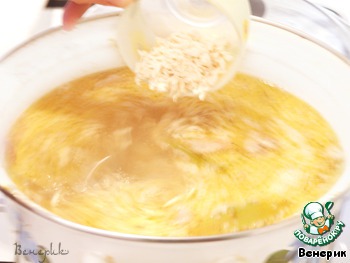 Attacked today on my husband's nostalgia... Childhood remembered, beloved grandmother, who was in the kitchen cooking all sorts of Goodies, thought, as she rubbed zatirukha... And so he decided to show me a master class on how to cook this simple and delicious soup zatirukha. Of course, I was very glad that today's my "day off" in the kitchen, not confused with joy and ran for his camera (it is diagnosed))). Soup, of course, not quite a peasant, as zatirukha prepared on vegetable broth, and on chicken. Well, let's assume that this "festive peasant soup")))
Ingredients
2 piece

1 piece

1 piece

1 piece

0.5 piece
//= Yii::t('app', 'Total calories: ') . $recipe['ingredients']['total_calories'] ?>
Cooking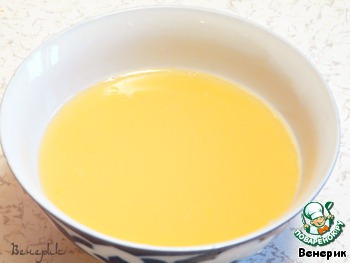 Break one egg, beat and mix with a small quantity of om water, about 3 tbsp, salt.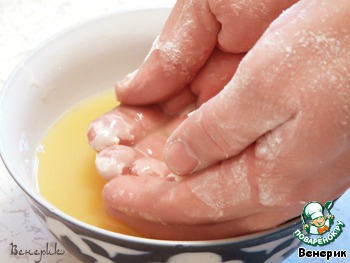 Hands a good wash with soap and water. Hands to wet the egg with water.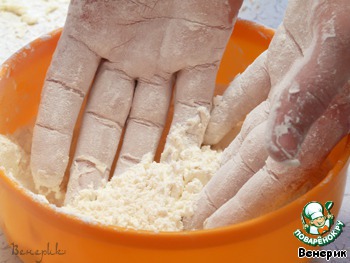 Roll in flour.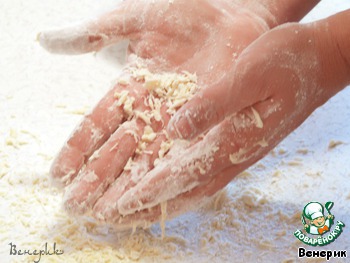 And RUB hands together, turns out the grout.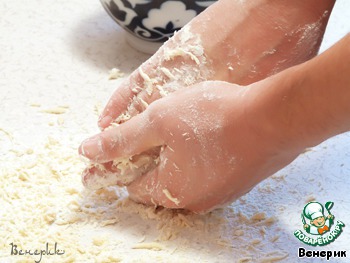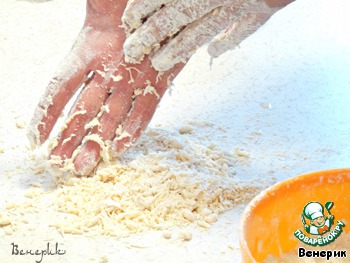 It turns out that such a hill grout. A lot wipe is not necessary, about 1-1,5 tea cups.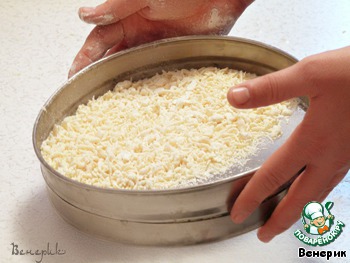 Grout sift through a sieve to "left" all excess flour.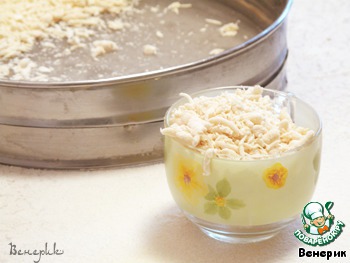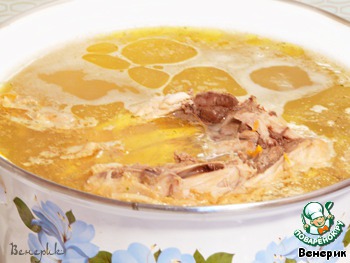 While we did zatirukha, we have boiled chicken broth. I will not dwell on how to cook chicken soup, all this and so know.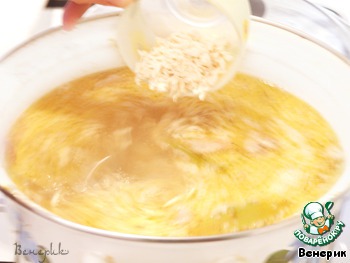 Intesive make a funnel in the broth and add back zatirukha (about 1-1,5 tea cups, depending on desired thickness of soup, but still not forget that flour products have properties to swell, so don't overdo it), gradually stirring. Let the soup to boil, boil two minutes, slowly pour in the beaten egg, give it to coagulate, to turn off, and five minutes let the soup infused. I did not pour the egg, as the soup was very rich. Well, all of you! Bon appetit!!!