Description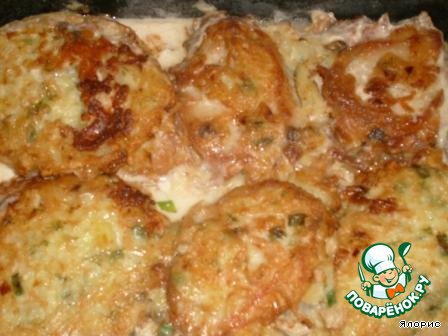 Nothing these delicious chops, in my opinion, have neither to the desert nor to the fires. But the recipe came to me under this name. I read it long ago in a magazine, but prepared for the first time only on the Christmas celebrations. We fell in love with this dish the whole family!!! Taught five times, and each time love it even more!
Ingredients
700 g

2 piece

2 piece

3 Tbsp

2 Tbsp

1 piece

3 tooth

200 ml
//= Yii::t('app', 'Total calories: ') . $recipe['ingredients']['total_calories'] ?>
Cooking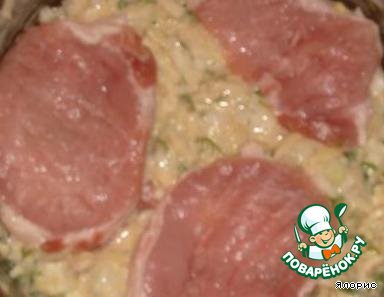 Cut the meat into chops and beat them ( I put the pieces in the package - no spray). Prepare a "coat" for our chops: on a coarse grater grate a raw potato, finely chop the onion, herbs, grated or chopped in frog garlic, mix all, salt, pepper, add eggs, mayonnaise or sour cream (2 tbsp) flour. All knead.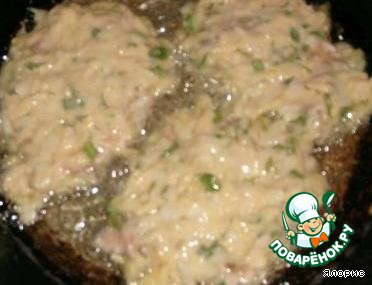 In hot oil fry the meat, hidden in the "fur coat".
Fry, carefully turning, until Golden brown.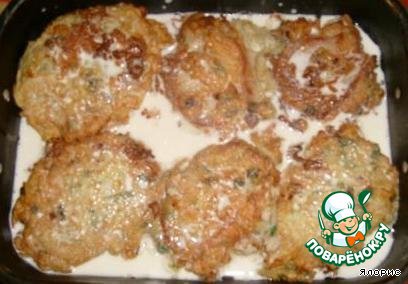 Vykladyvaem chops on lightly oiled the pan with oil, pour the sour cream (today I had banana hand milk cream)and put into a hot oven for 5-7 minutes.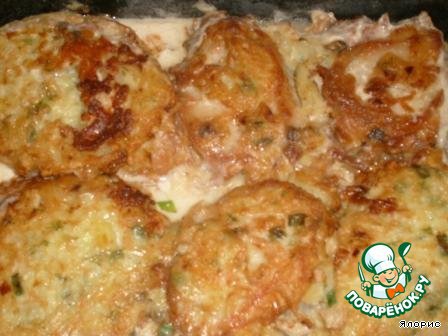 Ready chops are very tender, and what flavor is until they are fried, and then "reach" in the oven!!!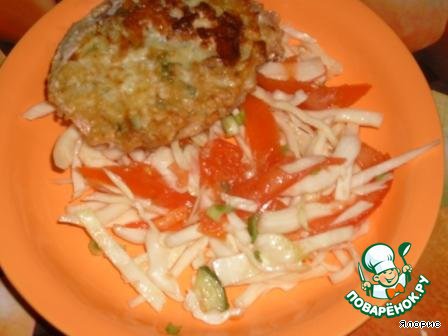 In principle, such meat the side dish is not necessary - it already exists in the form of a coat. But today I served it with a wonderful salad - fresh cabbage, cucumbers, tomatoes, greens, lemon juice, salt and vegetable oil.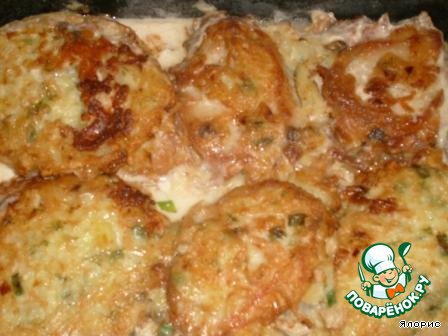 The meat is very very tasty, poprobujte - I'm sure this dish will take a worthy place among your most treasured!!!