Description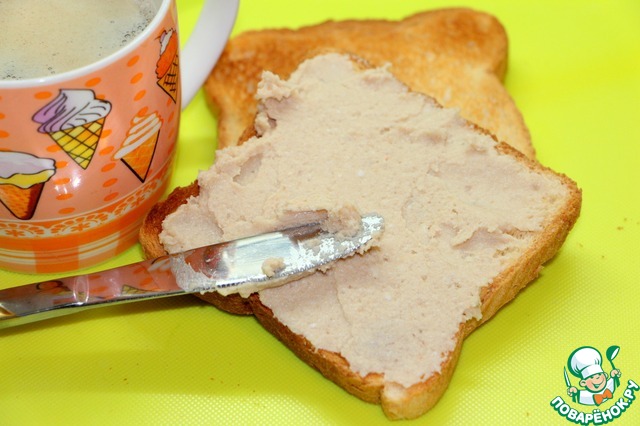 Whether you like herring oil? I just love it, but the diet prescribes some family members of a strict limit butter, and the herring is cooked on its basis, and in considerable quantity. Three years ago I found an alternative to the beloved treat, Yes, that no one ever guessed that in ingredient lurks in this wonderful oil... no butter. Curious? Come and learn the secret. Not to distinguish the taste!
Ingredients
100 g

200 ml

50 ml

150 g

3 piece

1 pinch

100 g

100 g

1 piece

1 Tbsp
//= Yii::t('app', 'Total calories: ') . $recipe['ingredients']['total_calories'] ?>
Cooking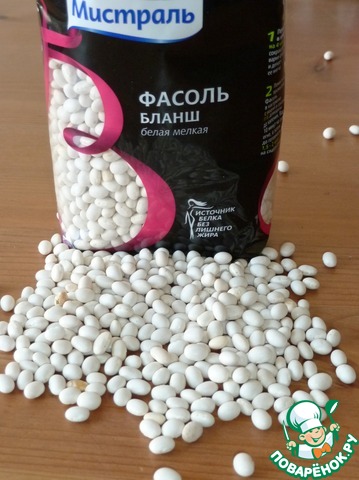 Beans of the exotic, the beautiful, fair-haired, neat, at least for beads nanisivik.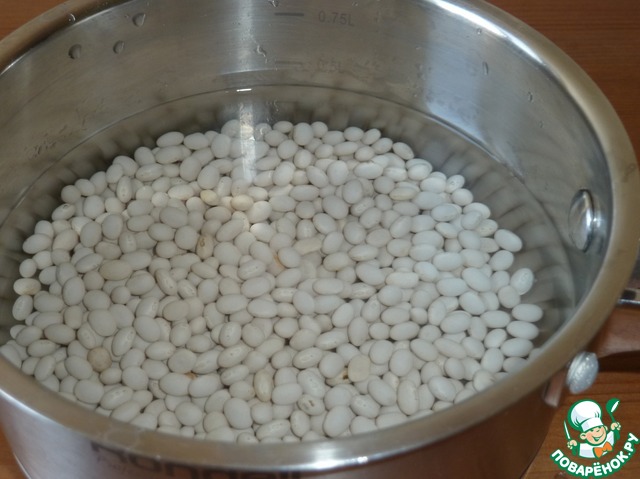 This very soak the beans for 4 hours, boil according to instructions on the package.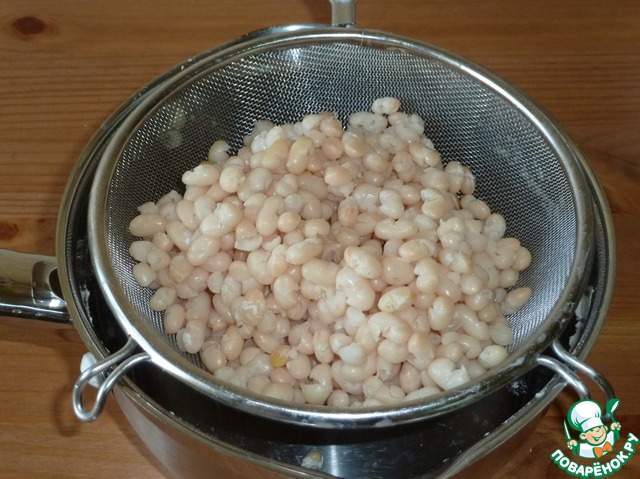 Then drain in a sieve, let the water drain off. Beans to cool completely.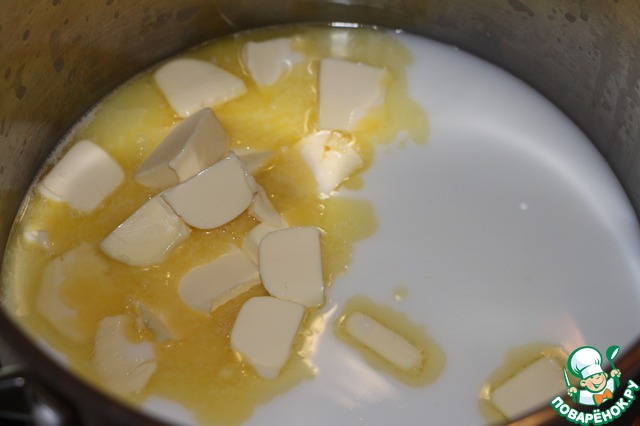 While the beans are cooling, bake the profiteroles. In a saucepan pour the water and cream, put the butter, cut into pieces, add a pinch of fine salt and bring the contents of the pan to a boil.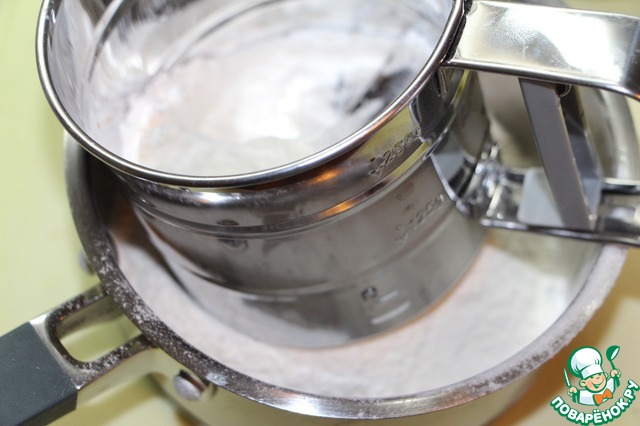 Sift the flour.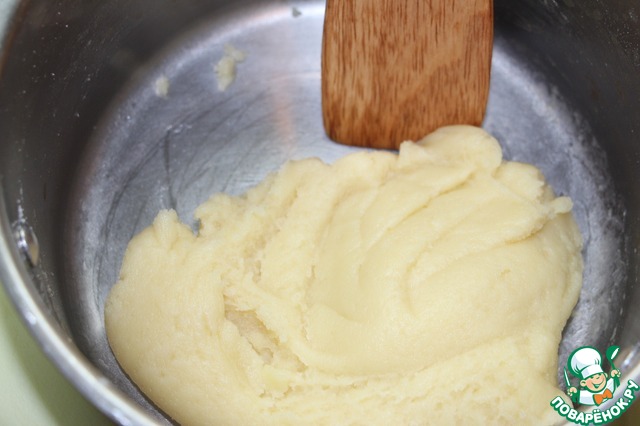 As soon as the contents of the pan began to boil, remove the pan from the heat, quickly add the flour and stir with a wooden spatula to obtain a smooth, shiny mass. Let the dough cool down.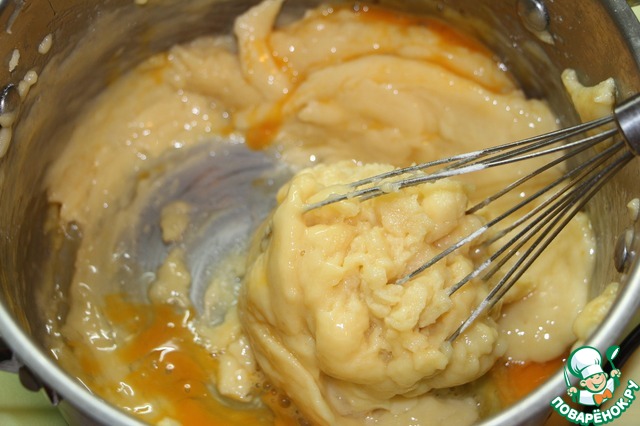 To drive in the dough eggs one by one, each time stirring vigorously until a homogeneous mass.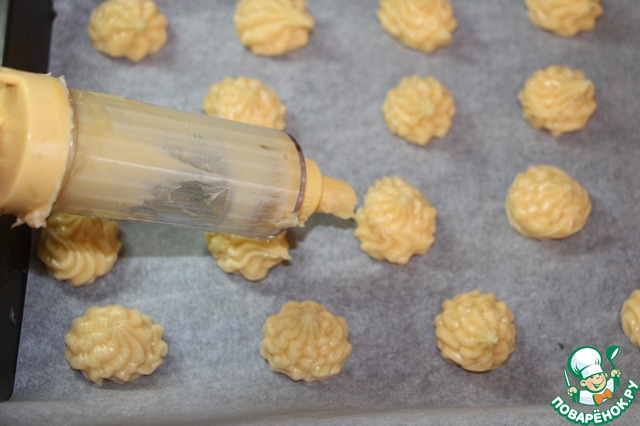 Baking tray lay a baking paper and using a pastry syringe to transplant "roses", which then will become the profiteroles. Bake for 20 minutes in a pre-heated 200 degree oven. The oven should not be opened until a specified time.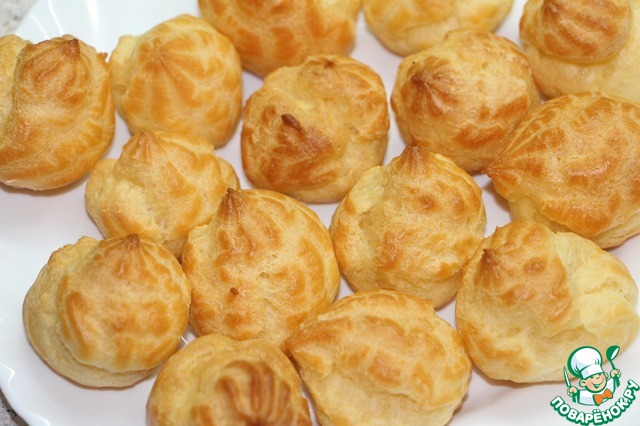 Profiteroles are ready, pierce each with a toothpick to release the steam and let them cool completely.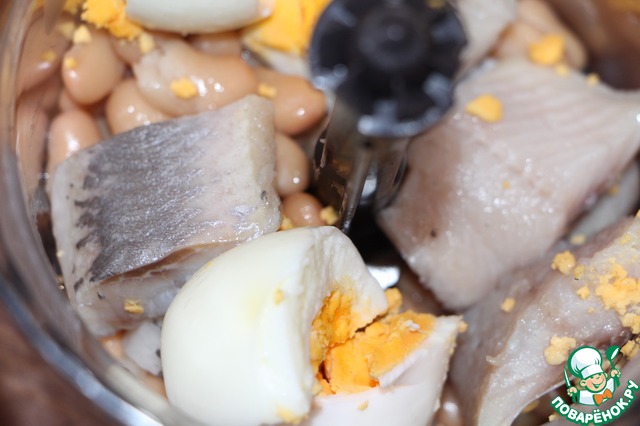 While our profiteroles are cooling, prepare already the same mysterious oil. In the bowl of a blender load of 100 grams chilled cooked beans, 100 grams of herring fillet boiled and one hard-boiled egg, and slowly, infusing olive oil, chop to desired consistency. I write herring 100g, meaning salted herring and focusing on the taste. Here everyone decides that to reduce that to add. I cook a much larger batch.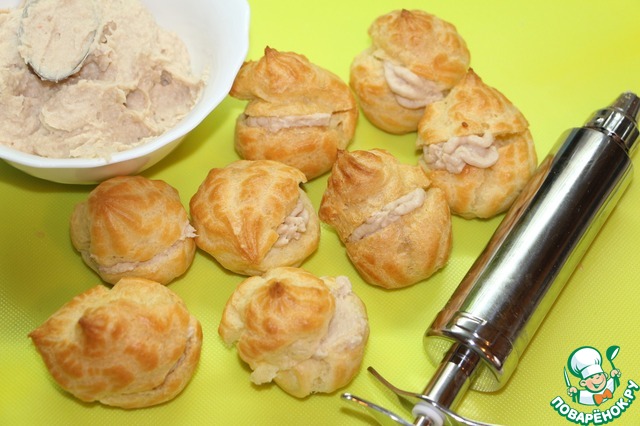 The obtained paste fill profiteroles. I cut the lid and using a pastry syringe stuffed. Someone conveniently in the bottom of the syringe to make a hole. Someone just spoon.
So I greeted the guests.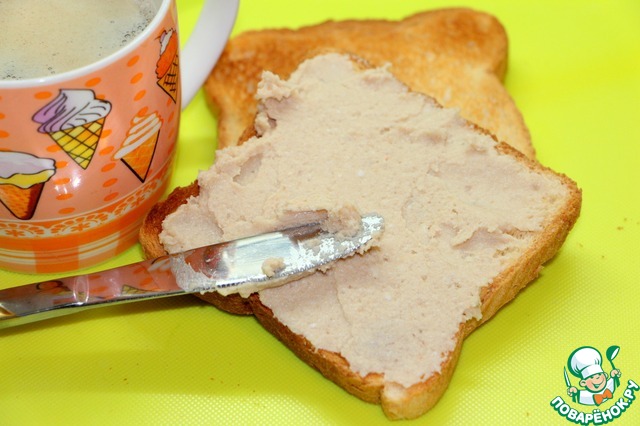 And since I "oil" I love, I cook frequently, and toasted toast, with a Cup of sweet tea or coffee... a Dream!