Description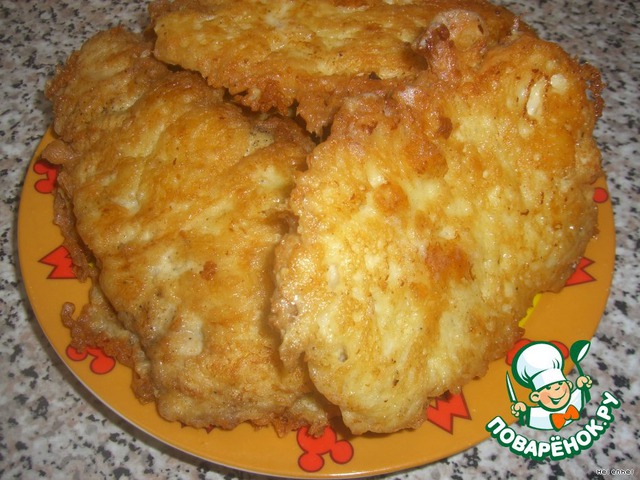 Once worked in the airport shop flight catering, chef prepared this dish on hot in business class. Asking for "plane")))...
Ingredients
0.5 kg

2 piece

1 Tbsp

2 Tbsp

1 Tbsp

200 g
//= Yii::t('app', 'Total calories: ') . $recipe['ingredients']['total_calories'] ?>
Cooking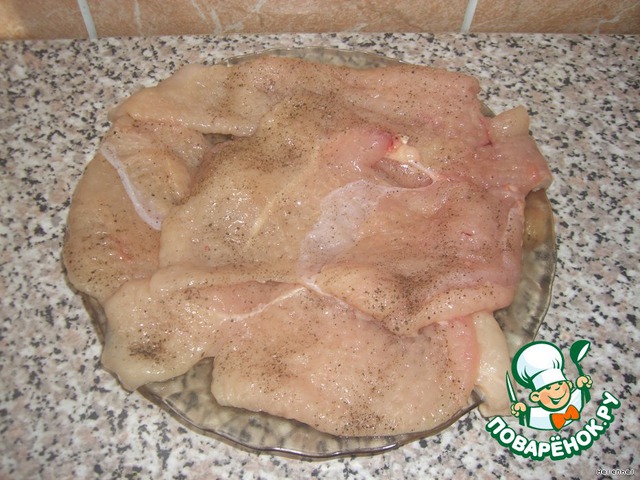 Chicken fillet cut lengthwise (I did it three times), repel, salt and pepper.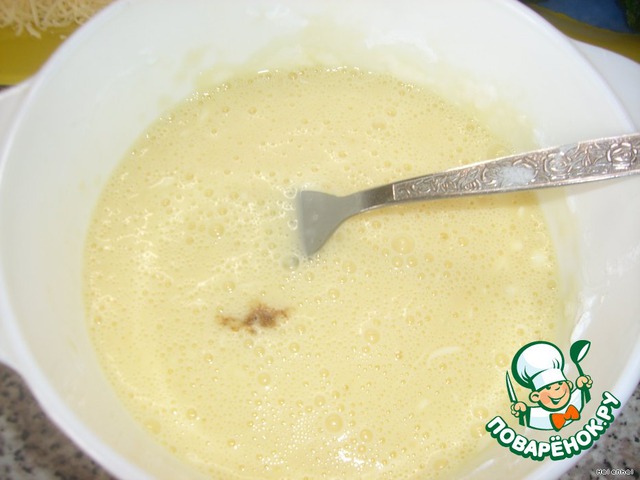 Prepare the batter: mix the eggs, mayonnaise, starch, soy sauce.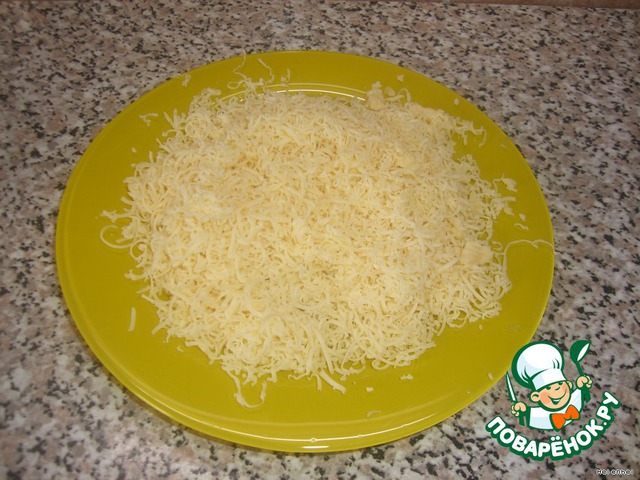 On a fine grater to grate cheese (hard is better, but I was soft, "Russian").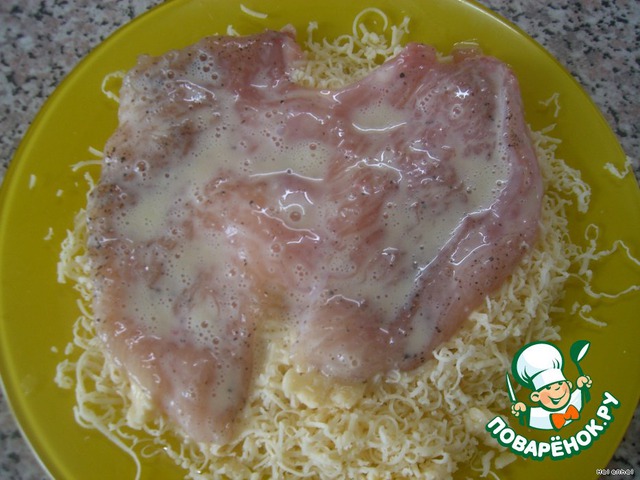 Ideally, chicken fillet dipped in batter, then in finely worn cheese, then again in the batter, cheese, batter... this procedure is done three times.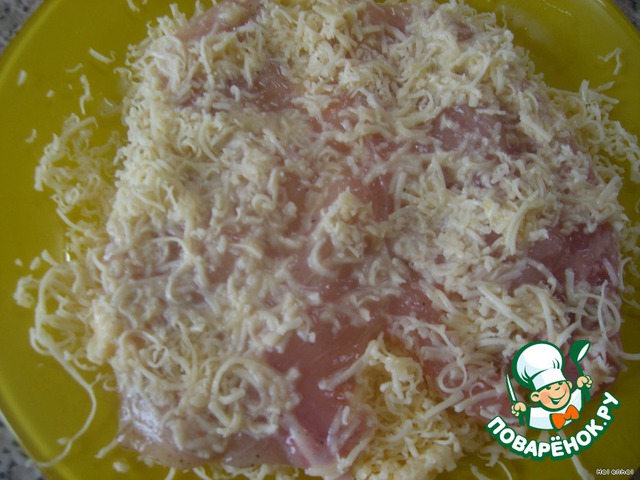 But I have a bad cheese stuck to the fillet ( ( (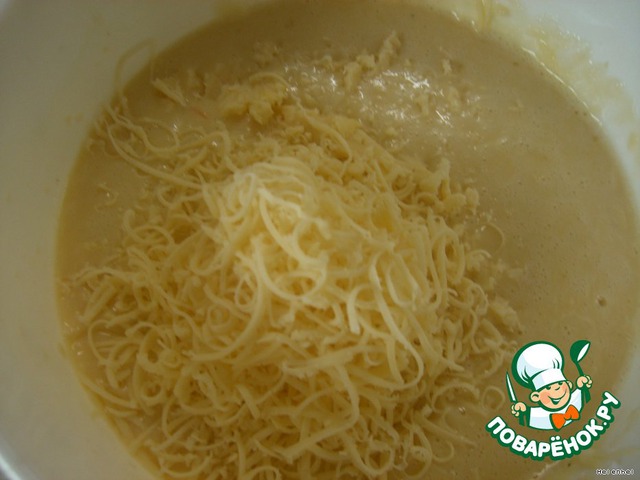 So cheese pour in the batter, mix well..., immerse the fillets in this mixture...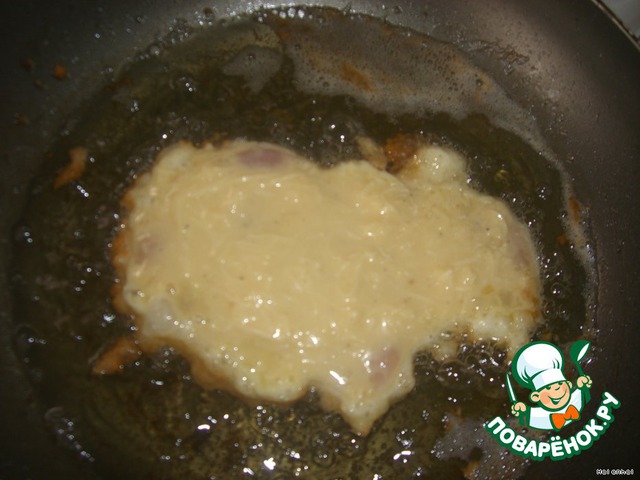 Put the pan on top of another, add... batter and Fry on both sides until Golden brown. Prepared very quickly.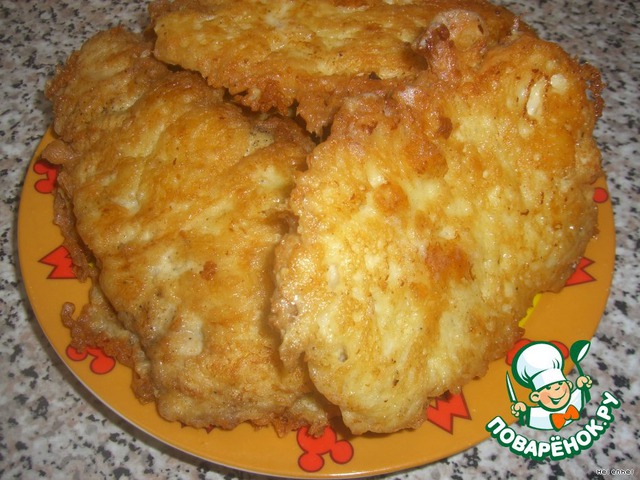 Bon appetit!!!