Description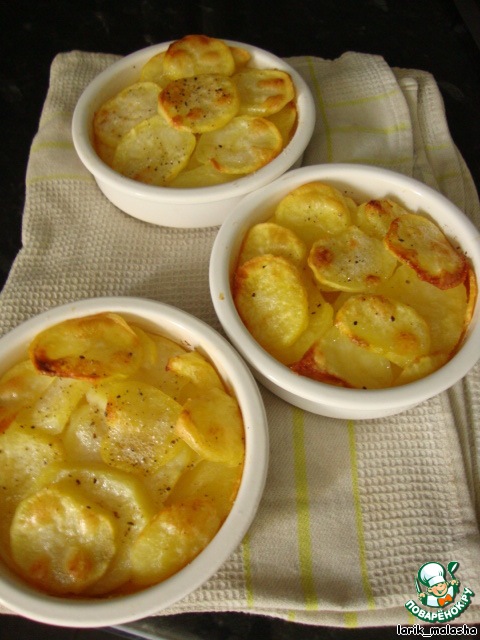 Pommes Anna. Classic recipe of the French cuisine. This dish was invented in 1870, the French chef of the famous Parisian restaurant Dupere Adolf (Adolphe Duglere). The name of the dish was given in honor of a famous courtesan Anna Delion (Anna Deslions). To prepare this delicious dishes only need 2 main ingredient - potatoes and butter. And what a taste! Tender potato inside, crispy crust outside. The oil gives the dish a creamy taste, it is slightly caramelised and forms a delicious crust.
Ingredients
30 g

400 g
//= Yii::t('app', 'Total calories: ') . $recipe['ingredients']['total_calories'] ?>
Cooking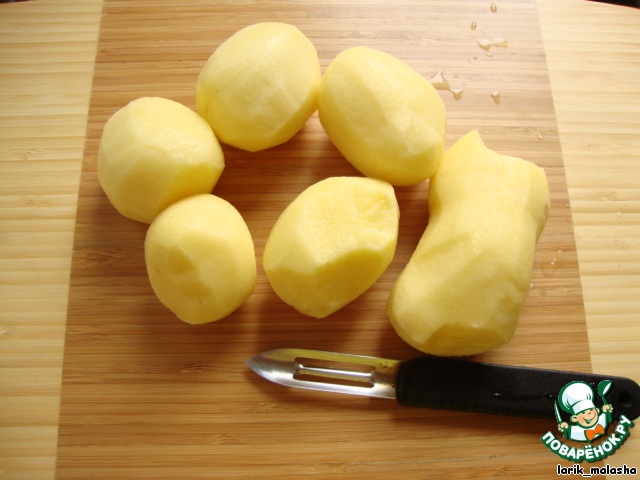 Potatoes need to wash and clean.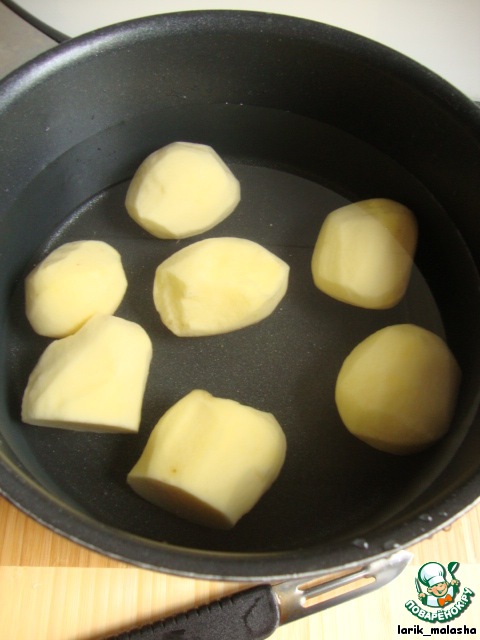 Fill a pot with cold water, add salt, add the potatoes. Put on fire and bring to boil. Cook the potatoes for 3 minutes since the water boils, remove from heat.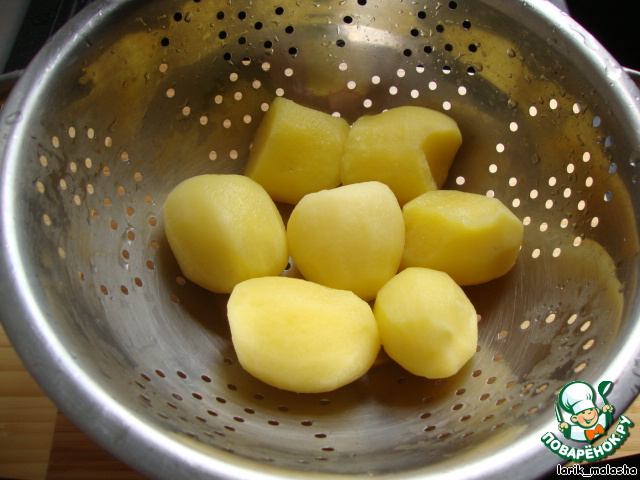 Drain the water through a colander, potatoes cool slightly, so that was not very hot when cutting.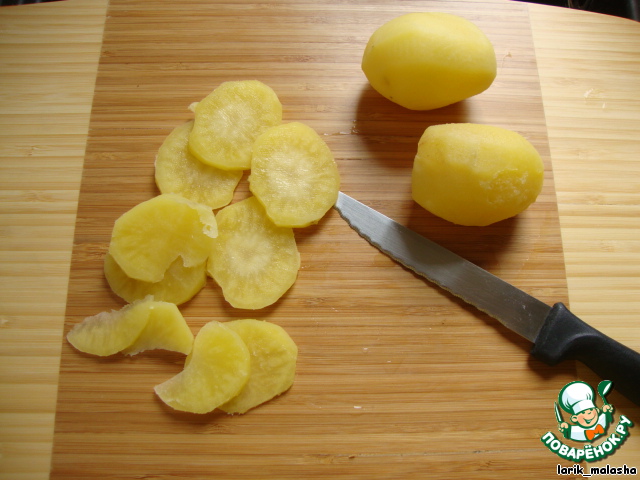 Cut the potatoes into thin slices.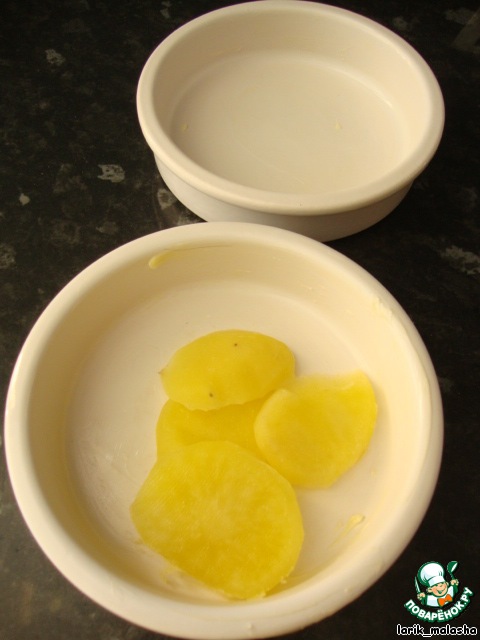 You can use individual molds or one large form. Grease well with butter. And put the potatoes thus: in the center put the plate of potatoes, the next disc to lay out overlapping, as the petals of a flower. Put the first layer, season with salt and pepper.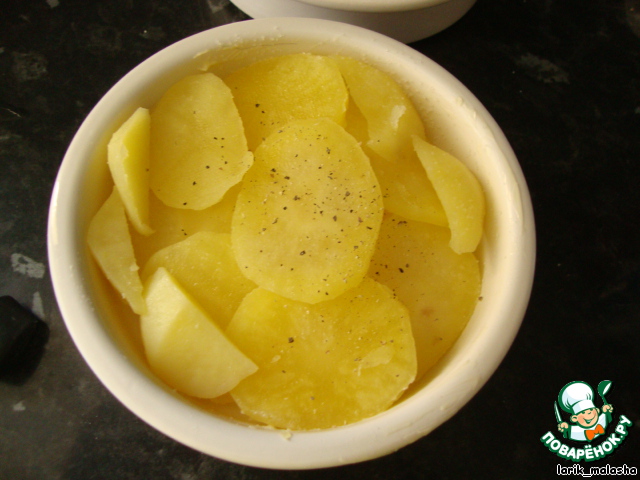 Then place the second layer, season with salt and pepper and so on until you complete the form.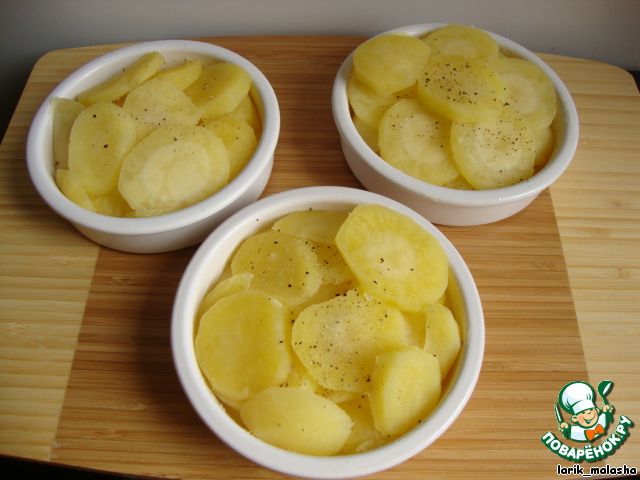 From this quantity of products out 3 individual molds. If you are going to cook for a larger number of persons, the products should increase.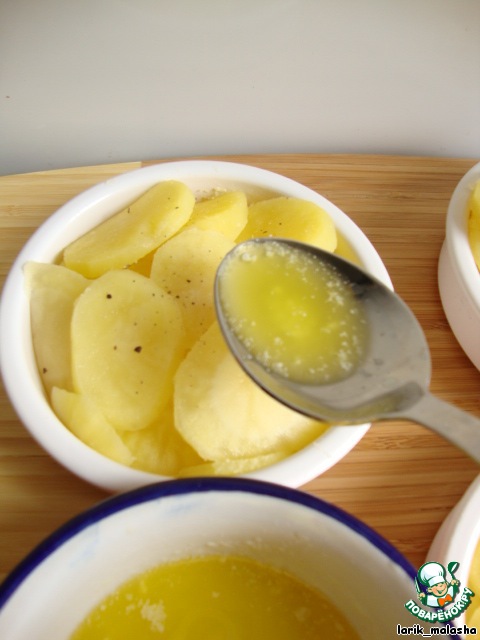 Melt the butter and pour it over the potatoes.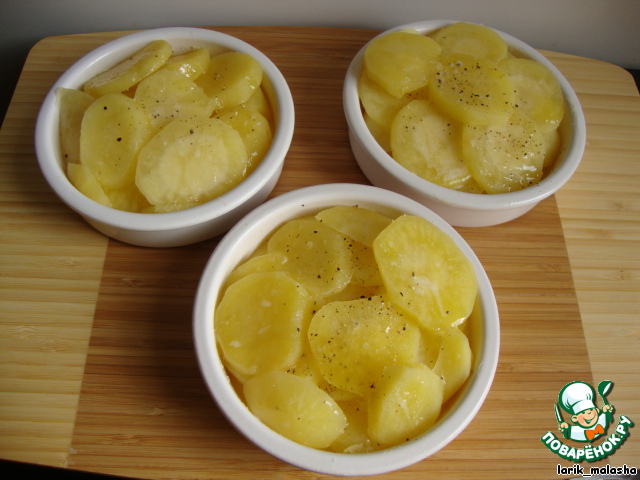 Preheat the oven to 220 degrees.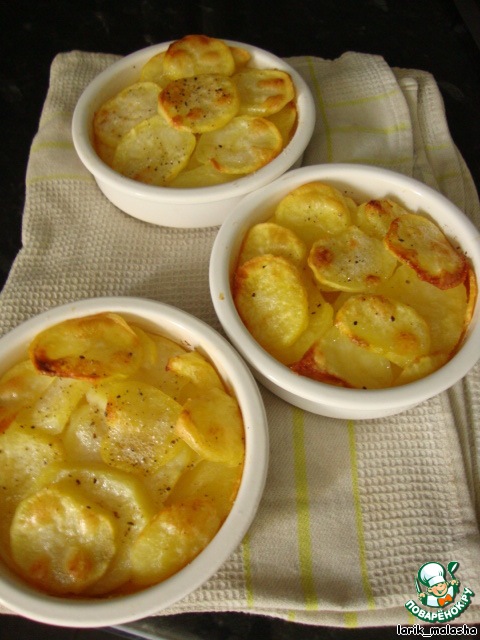 Bake for about 40 minutes for small molds or about 1 hour for a large form. Potatoes need to brown. Potatoes remove from the oven, flip onto a plate and serve.