Description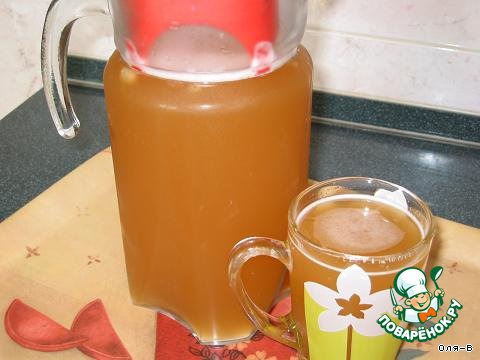 Very tasty brew, easy to prepare, good Atalay thirst in the heat, just for making hash
Ingredients
8 l

60 g

1 cup

700 g
//= Yii::t('app', 'Total calories: ') . $recipe['ingredients']['total_calories'] ?>
Cooking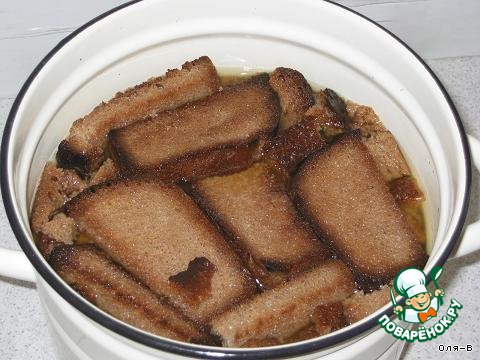 Bread cut into slices, dried in the oven at the maximum temperature to brown, the darker will be the crumbs, the darker will be the color of the brew, but not Iriarte the bread, otherwise the brew will taste bitter. Boil water in a large enameled saucepan, remove from heat, add sugar and put crumbs, leave it to cool. I usually put the pan in the sink with cold water. The water should be slightly warm. When cool, scoop a little of this water bowl and dissolve well in it the yeast, pour them back into the pan, you can stir it with a spoon so that the yeast is distributed evenly.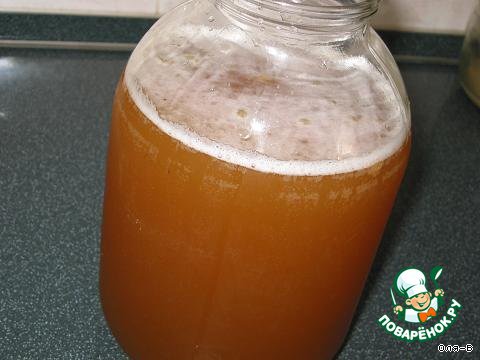 Obviative the pan with a cloth or gauze, I usually put in a table, where our kvass will ferment a day and a half, that is the whole day and another night. At expiration, strain the brew into another pot through a cheesecloth, you can add more sugar to taste, but not sypte it too much, otherwise the brew will be too strong. Filtered sweetened brew pour in the 3-liter banks (they get 2 pieces i.e. 6 liters), each Bank to throw a pinch of raisins (it is additionally aerates the brew and it becomes more sharp). Banks to cover saucers, not only caps, let stand to brew a night in the fridge.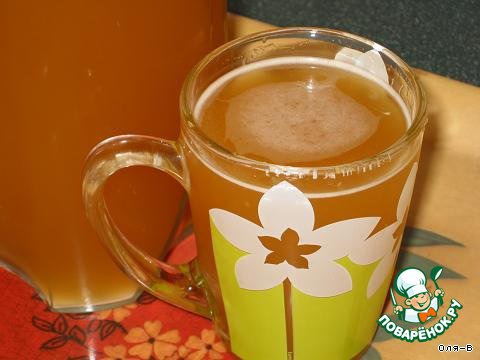 After this period the bottom of the jar will be collected sediment will need to be carefully pour the brew through a sieve on to other banks, trying not to stir the sediment. Raisins put back into the brew, put cans of kvass in the fridge and you can enjoy!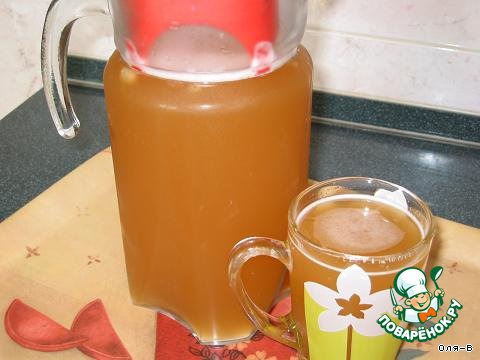 The wort bread (soggy bread and sediment from the yeast with a small amount of liquid) that remains after the leaven does not dispose of, the second brew made from it is even tastier the first, with a pleasant sour taste. We boil again, this time 7 liters of water, add a little sugar (half a Cup), add another 300 grams dried Borodino bread. Let cool to a warm state, must put in a little warm water and add 40 grams of yeast (usually I take bricett yeast 100 grams, just enough for 2 portions). Again obviative the pan with a cloth and leave for a day already. And the rest of the recipe.