Description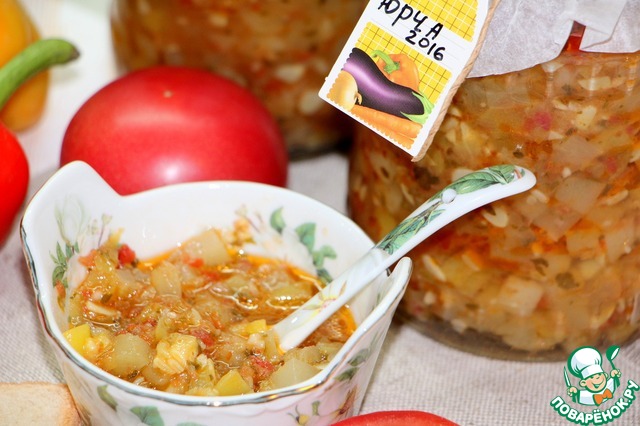 Favorite billet my husband. Requested more close. Five years ago happened at my summer squash Thriller. Literally had to survive the invasion of the zucchini and squash. Each new arrival to the country courgettes coming and coming. Truncate cleaned, even the tiny tear in Sunday, come after a week again the pigs lay under the sheets. Short horror film "the Zucchini come". And closed all the recipes that fall. Some way failed, then vinegar a lot, heartburn from tomato paste, everybody has different tastes. But this recipe is not just stuck, now, closed cans at 50, myself, mum, children. It is very tasty. In the winter with anything with buckwheat, rice, pasta... the Recipe was found at Oktyabrina Ganichkina. The lack of one, it is necessary to store in a cool place, at least as the author himself recommends, and I always obey.
Ingredients
3 kg

1 kg

1 kg

200 g

2 piece

80 g

200 g

350 g

100 g

12 piece

5 piece
Cooking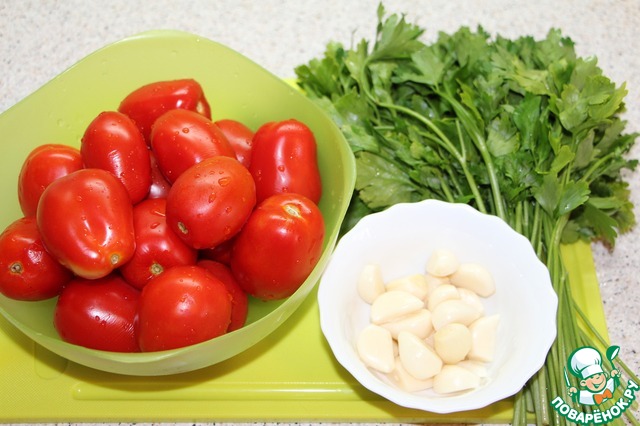 Rinse the parsley, tough stems you can not remove garlic peel.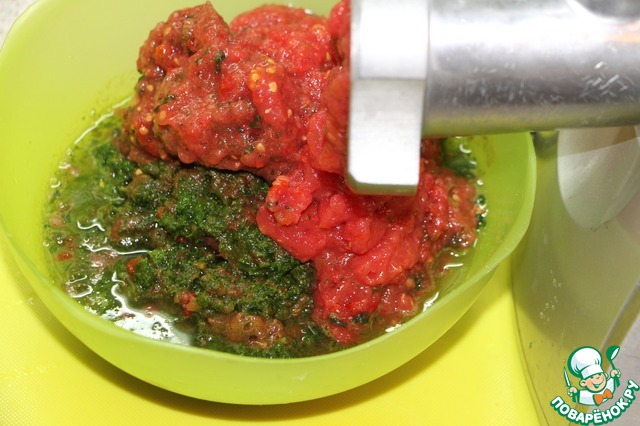 Tomatoes, parsley and garlic mince.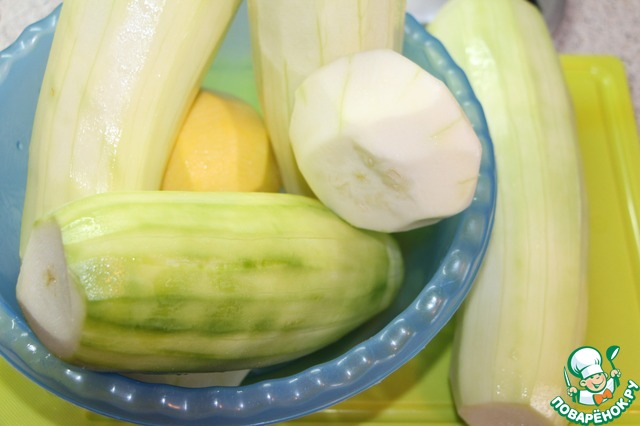 Zucchini peel and seeds if hard delete, soft delete is not necessary.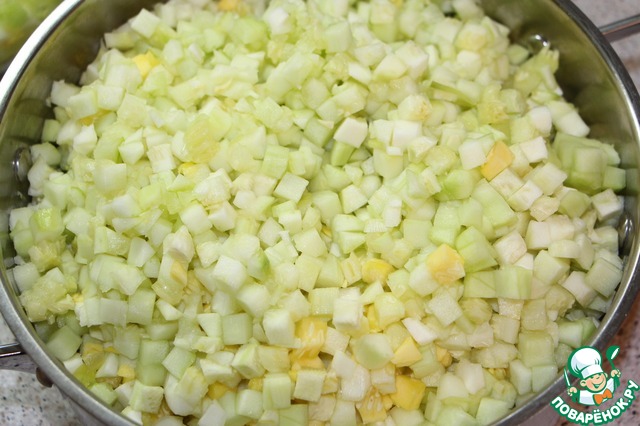 Zucchini cut into cubes or slices, not very large.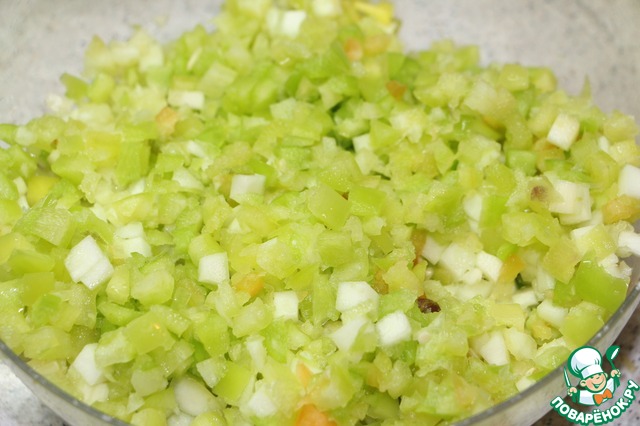 Pepper peel, cut into cubes or rings, not too big.
To tomato mixture, add sugar, salt, butter, pepper, and vinegar, bring to a boil.
In the boiling marinade put the zucchini and peppers. Boil the resulting mass 60 min.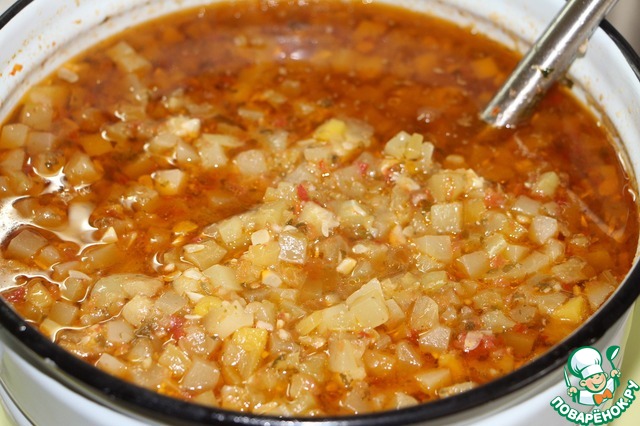 After half an hour the mass is overwhelming to smell. But then, to interfere and not need a couple if times.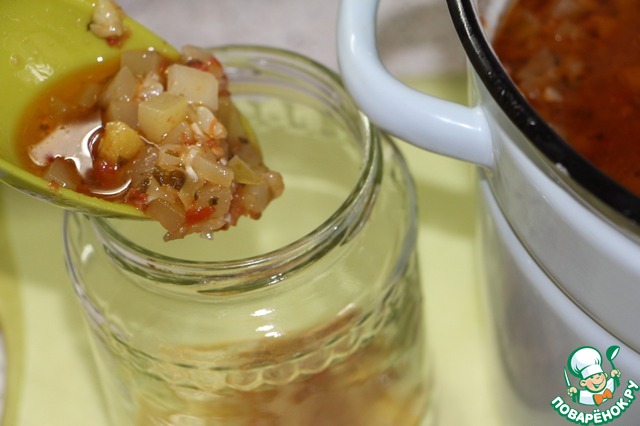 The hot mass spread out in the prepared sterilized jars.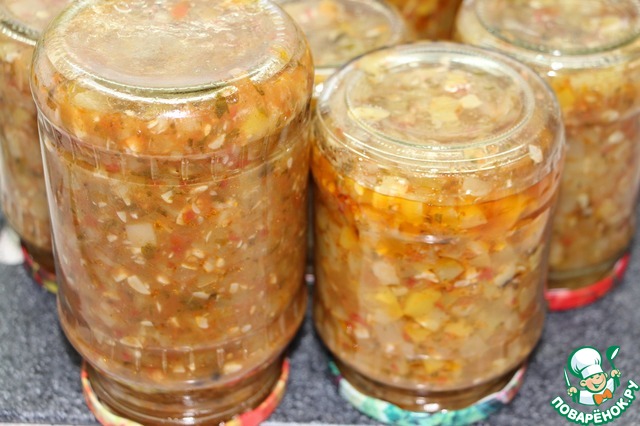 Roll sterilized lids, flip, wrap something warm such as a blanket or cotton wool and leave in wrapped condition to cool.
Want to immediately eat!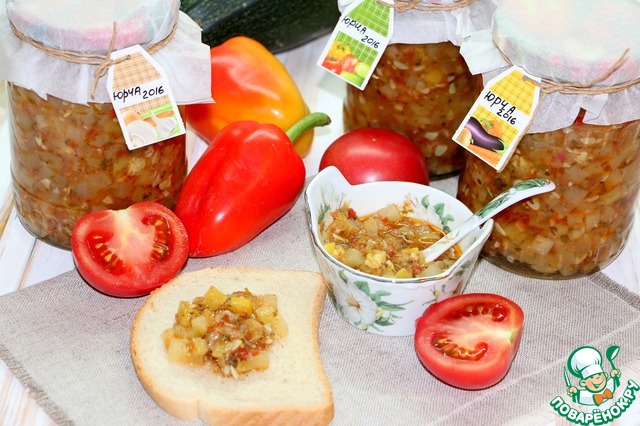 Looking for winter leave!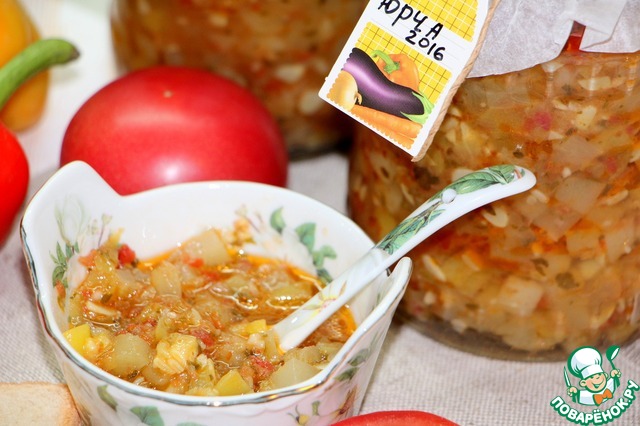 In the winter with potatoes, buckwheat... but with any side dish. Very tasty!